Last week, Embraer announced that Nordic Aviation Capital (NAC) is the launch customer of its E190F/E195F (P2F) freighter conversion program.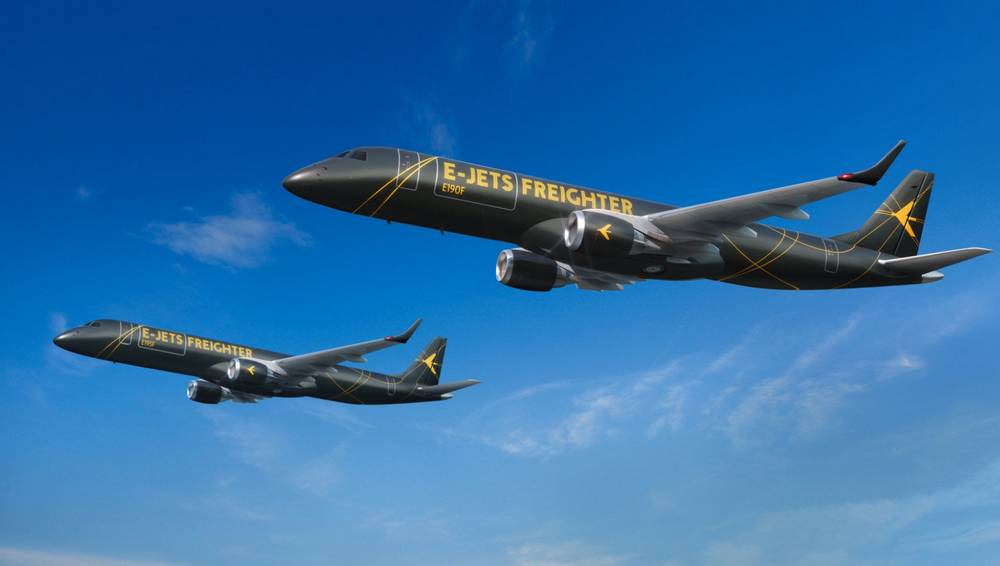 The last couple of years have been a boon for many air cargo operators. The lack of passenger flights in much of the world severely limited the amount of available belly cargo. We often refer to this in terms of cargo traffic for in-demand routes, between Asia and Europe or the Americas. But the same phenomenon affected short and medium-haul links, connecting cargo hubs to smaller distribution centres.
This is the sort of market that Embraer has in mind for its E190F/E195F freighter. In terms of size, the aircraft is somewhere between the turboprops and the smaller (i.e. oldest) 737s. Embraer estimates that there is a market for 250 "direct replacement opportunity" aircraft. It also sees a potential growth to 450 or more aircraft, over the next two decades.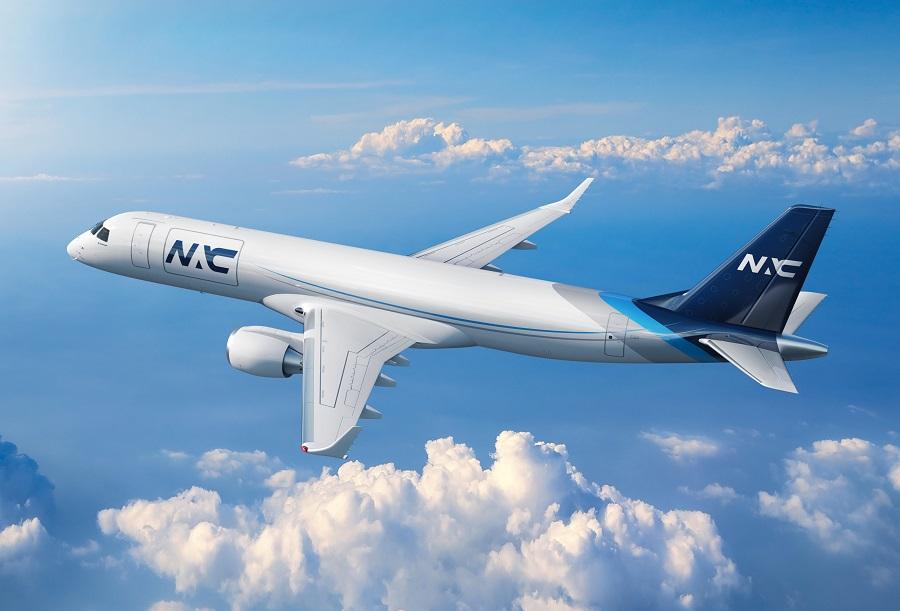 Embraer E190F/E195F freighter – Turning Older Jets To Cargo Feedstock
However, there is a bit more to it than that – both good and bad. The E190F/E195F freighter conversion is also a way for Embraer to increase the residual value of its previous generation (E1) of airliners. As we have seen, the low lease value of these jets has enabled companies like Breeze to launch operations.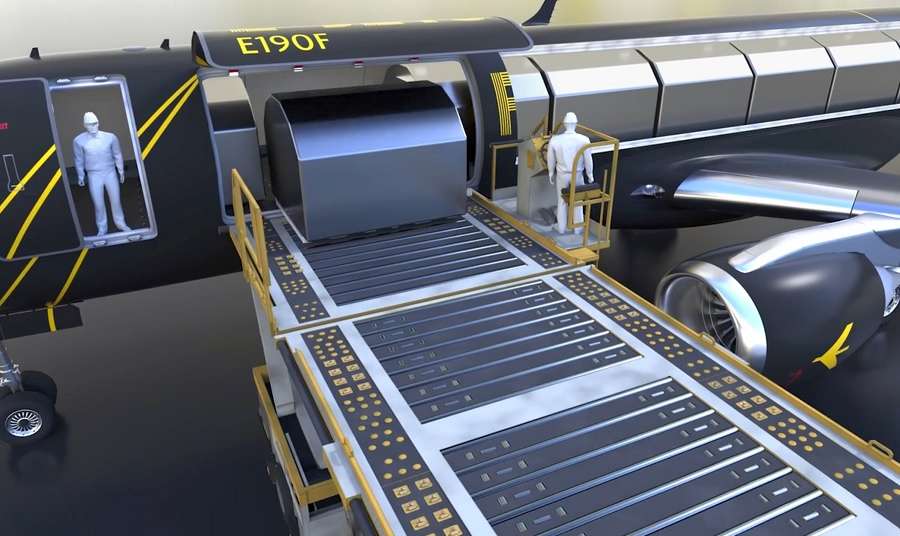 The idea here is that because the jets are cheap to own, keeping them on the ground in periods of low demand won't hurt the startup as much. But what is good for a startup like Breeze, is bad for the lessors. So it is no surprise that the launch customer of the freighter is a lessor. Over a year after officially launching the program, Embraer now has a customer for its E190F/E195F freighter conversion.
Nordic Aviation Capital is specializing in regional-sized aircraft, including turboprops, Embraer E-Jets and CRJ900/1000s. But its launch order is for a modest 10 E190F/195F freighter conversions. Interestingly, not everyone agrees with Embraer's market size assessment. For its numbers to work, these aircraft would need to work alongside existing aircraft in cargo fleets. But because of its fuselage diameter, the Embraer E190F/E195F freighter will necessarily use bespoke containers.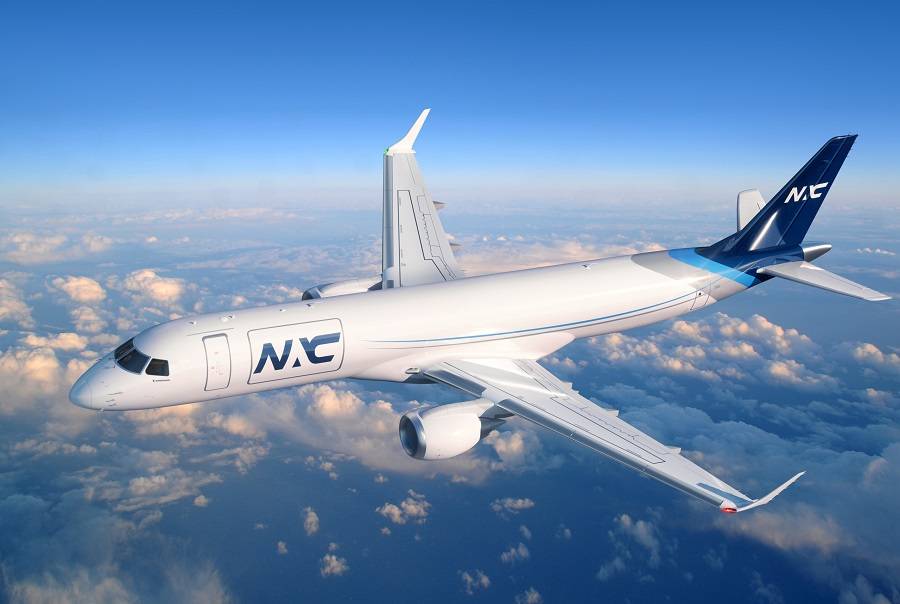 Weighing Up The Market
Unusual containers might not be an issue for some operators, that work primarily with bulk cargo. Embraer is promoting the program to lessors because its success would benefit both parties. The feedstock (i.e. available aircraft) for E-Jets over the next decade is around 470 aircraft. Obviously, Embraer wants to sell the newer E190/E195 E2 passenger jets.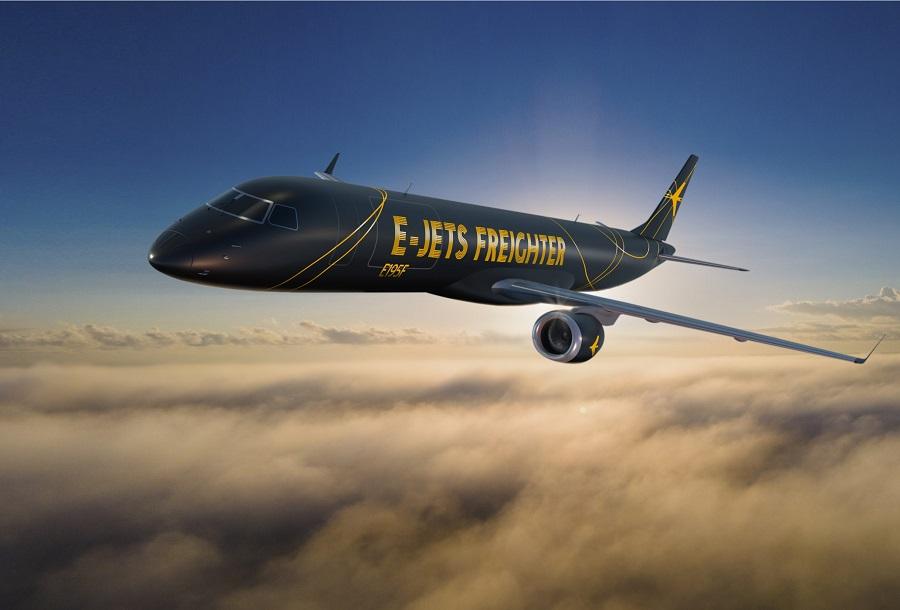 So by pushing up the value of its older aircraft, Embraer would help airlines make the switch to new ones. And clearly the same is true for lessors, with conversions adding to the life cycle of these aircraft. But is the market actually there for the Embraer E190F/E195F freighter?
There are small numbers of CRJ200, MD-80 and even BAe-146 passenger to freighter (P2F) conversions. Embraer will be doing these conversions itself, in Brazil. The company insists that its freighter conversion will be a much more efficient aircraft than older 737-200s and 737-300s out there. Time will tell if the manufacturer will entice many of these operators.