Embraer already partnered with a lessor for its E-Jet freighter conversion. Now, it has its first customer, that will operate it. And it matters!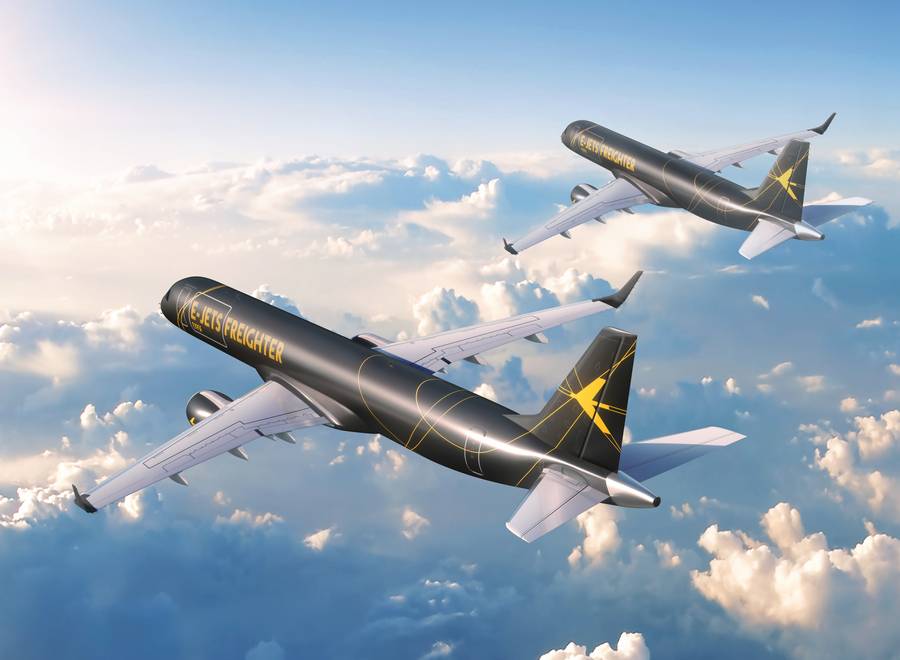 As with any new product, the introduction of a new freighter is a nervous time for those making the program a reality. Specifications may look good on paper, but the approval of an actual operator is what manufacturers value the most. In May this year, Embraer technically got its launch customer for the E-Jet freighter conversion, in Nordic Aviation Capital (NAC).
But NAC is a lessor, not an operator. NAC specializes in regional-category aircraft, including Embraer's E-Jets. And with the value of these jets being rather low in the second-hand market, a new way to extend the fleet's desirability makes perfect sense. But for this to happen, an actual operator (airline) must come on board.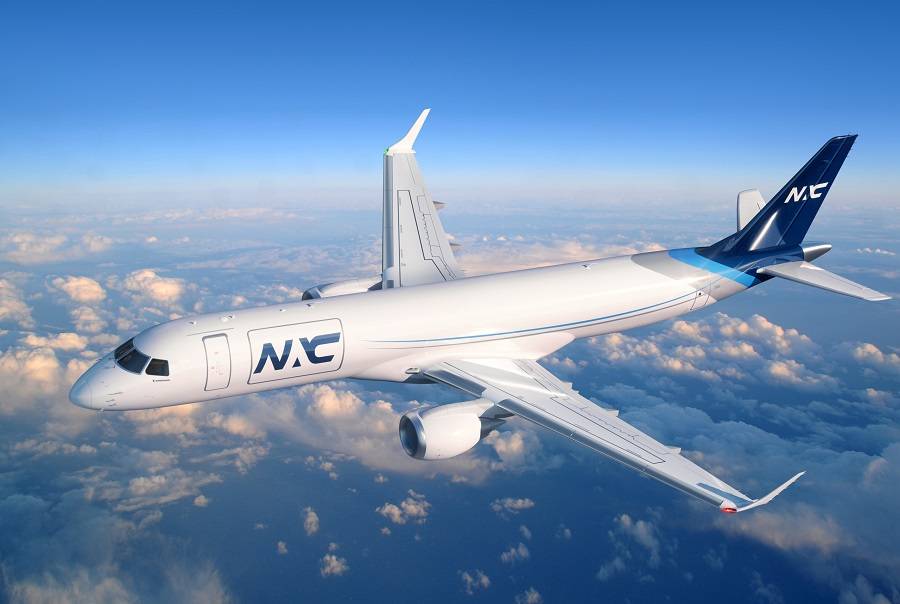 The First E-Jet Freighter Conversion Operator
And this brings us to this story. Earlier this week, Embraer announced that it now has a firm contract for its E190/E195 P2F (passenger to freighter) conversion. However, Embraer has not revealed who this customer is. But it has given some information about the operator. It is an airline that is already operating E-Jets. The contract is for ten aircraft, that will come from the operator's current fleet.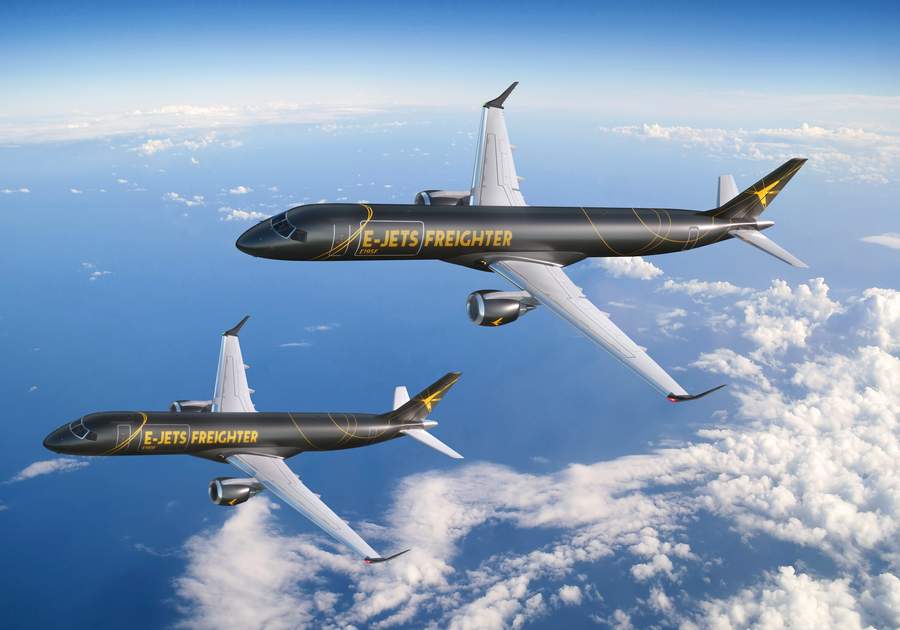 Size-wise, Embraer's P2F E190/E195 will be between turboprops (mainly ATRs) and single-aisle jets. The manufacturer is targeting older 737-200s, for replacement. But there are also some smaller-diameter freighter jets (MD-80s, CRJ200s, Bae-146s) in service. However, the bespoke size/diameter of the E-Jet cabin means that the freighter conversion will need bespoke containers.
The need for such containers could be a deal-breaker for some cargo operators. This will depend, in large part, on what other freighters they operate. So it will be very interesting to learn who Embraer's launch customer is, for the E-Jet freighter conversion. Does this operator operate other freighters? And is the E-Jet P2F replacing them, or complementing them?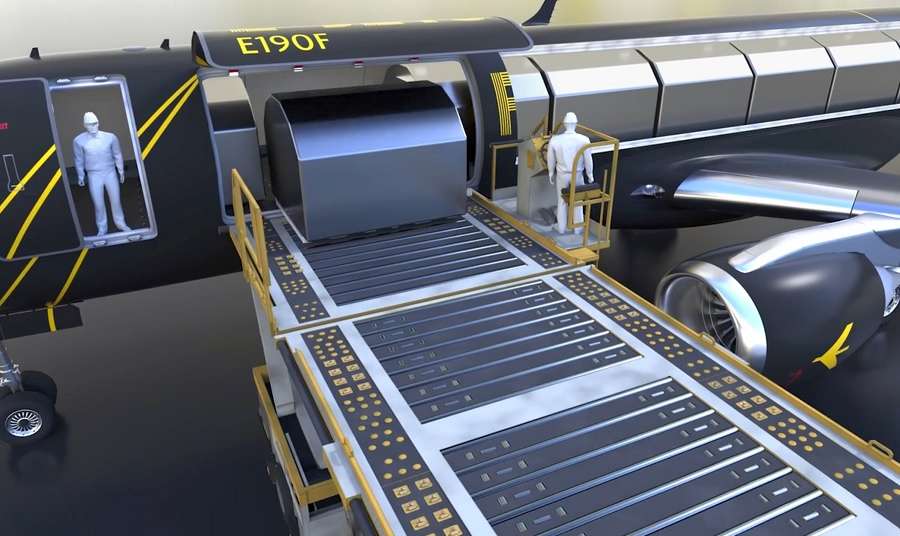 Finding A Niche
Embraer believes that there is a "direct replacement opportunity" for 250 of its P2F conversions. The feedstock (i.e. available E-Jet models for freighter conversion) is 470 aircraft, over the next 10 years. Embraer's sales of newer E2-family jets could depend on customers replacing existing models.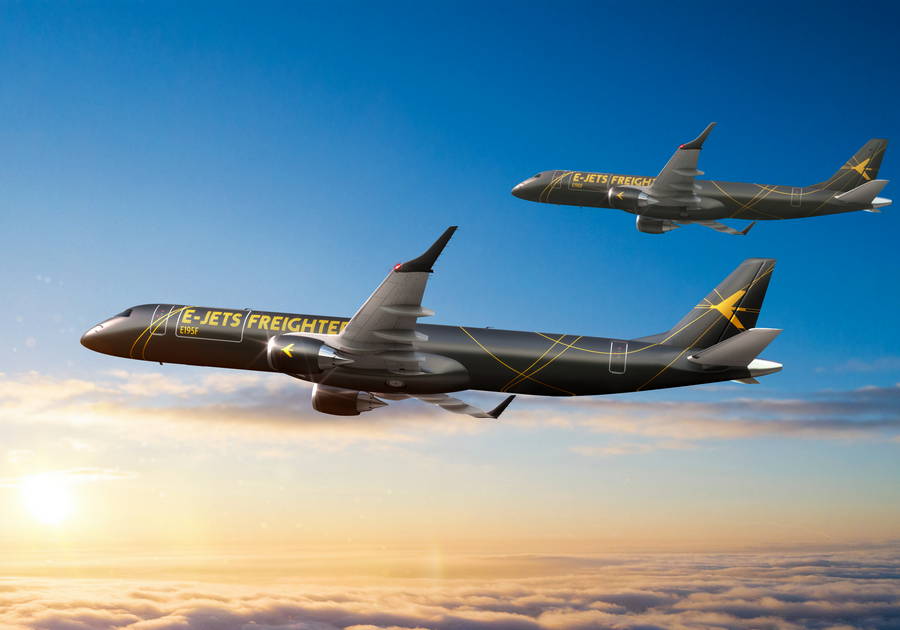 Of course, this relates to those markets where the larger two models (E190/195) are popular. As we've seen, this doesn't include the United States. Breeze does operate older E190/195s, but it is buying brand new Airbus A220s, as well.
Embraer will handle the E-Jet freighter conversion program in-house, in Brazil. Deliveries should begin in 2024. Until then, we will have to wait and see how many more orders the program attracts. And what aircraft types this jet family will replace, and/or complement.