Leisure airline Condor made an agreement with DHL Express, to operate four of its Boeing 767 passenger airliners on cargo-only flights.
Many airlines have done cargo flights with passenger jets. And we have explained the reasons why this makes sense. On one hand, it is the much higher-than-normal cost of freight, because of the lack of available belly cargo. Then it's the lower cost of fuel. In more recent months prices have stabilized somewhat, since oil production went down. But it's still not where it was before the pandemic.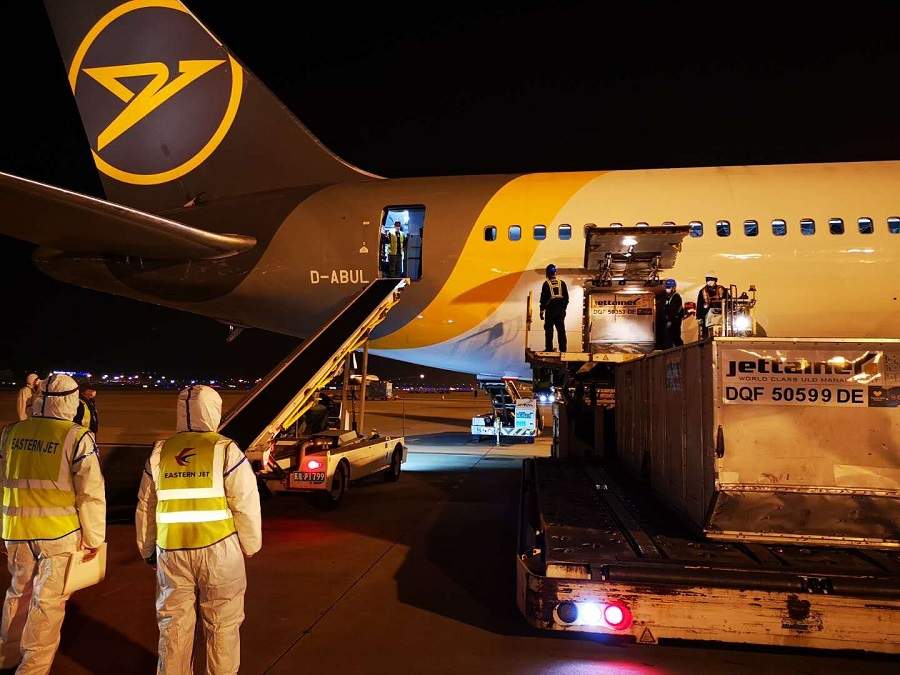 But the deal between Condor and DHL is a bit unusual. Airlines typically perform their cargo-only flights on their own. They will make agreements with local forwarders, but that is another matter. Here, Condor is actually moving four of its Boeing 767s to Leipzig, DHL's biggest hub in Europe. The four aircraft will fly three routes from the hub. One to Shannon in Ireland, the second to Milan-Malpensa in Italy and Cologne, in Germany. When necessary, the aircraft will also carry Covid-19 vaccines. To start with, the partnership will last until June.
It makes sense, really. If you are a leisure airline and there is no travel for leisure, you must think outside the box. And after 2020 redefined what "an unprecedented bad year" means for the airlines, in 2021 many are adjusting. Traditional carriers have cargo supply chains, from before the pandemic. It is perhaps more difficult for leisure carriers like Condor to operate this way, without a partner like DHL. Especially if they are looking for a short-term agreement, like this.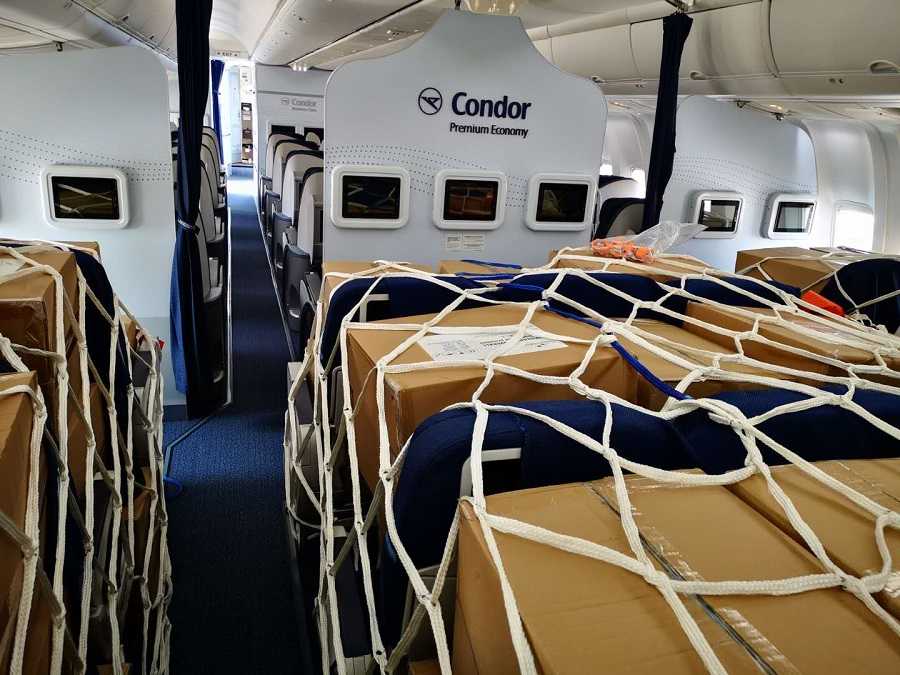 The Horizon of the Condor – DHL Partnership
The airline will certainly hope that demand from summer travelers will start to pick up from June. This would explain why Condor's agreement with DHL ends then. Nevertheless, Condor has certainly not waited until this time to use its fleet for cargo. Starting from last spring, it used its airliners to carry PPE, both in the hold and the cabin.
The airline maintained some long-haul holiday routes last summer. However, they used 14 out of 16 of their Boeing 767s for cargo-only flights. Still, it seems that with DHL, Condor found an alternative way to keep its aircraft operating, and its crews current. Christian Schmitt, Chief Operating Officer of Condor, said:
"We have already been operating more cargo flights over the past year and have expanded our expertise here. We are very pleased to now also work with such an experienced partner as DHL Express. The partnership also shows that Condor can flexibly adapt to circumstances in special situations and thus contribute an important part to the international supply chain in cooperation with DHL."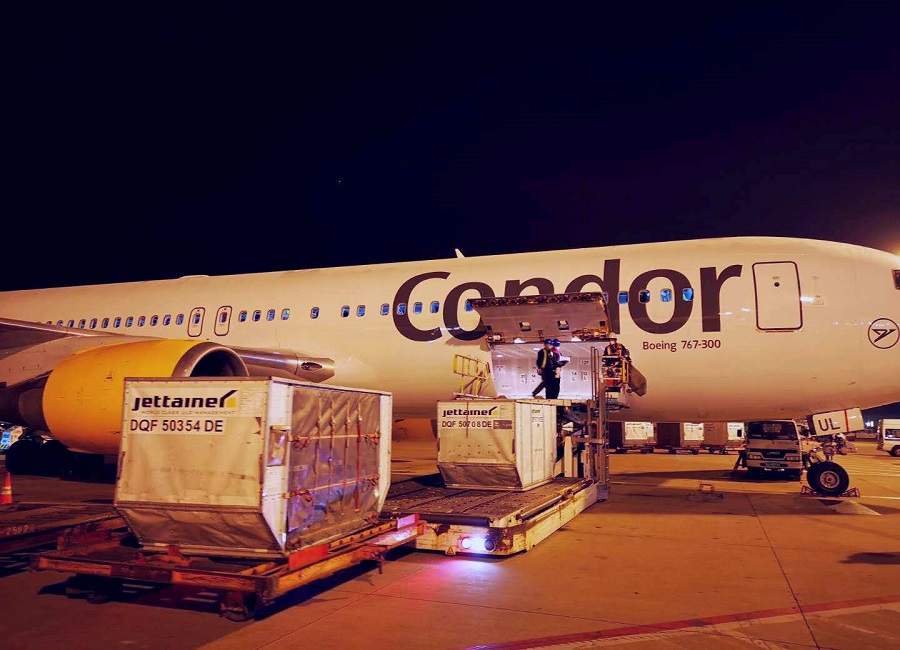 The widebody jets will only perform short-haul routes. So Condor's planes will not be supporting DHL's widebody fleet of freighters. Rather, they are helping with inter-Europe hub-to-hub distribution. This makes sense. With or without cargo-in-cabin usage, these aircraft don't have anything like the capacity of dedicated freighters. So it wouldn't make sense to put the Condor 767s on long routes, instead of DHL's own aircraft. The freight carrier has orders for new Boeing 777F aircraft, as we saw recently.
We are all hoping that airlines won't need such initiatives for long. Hopefully, starting from this summer, Condor's and other airlines' jets will once again earn their living carrying passengers, instead of packages.