Still in flight testing, the COMAC C919 made its first air-show flight in China, being the largest among performing aircraft in the two-day event.
The Chinese pretender to the narrow-body throne has faced multiple delays, not unlike other such projects. Testing is ongoing. COMAC expects to have international certification for the C919 in the new year. It expects entry into service in late 2021 or early 2022.
The aircraft is a narrowbody, comparable in role and size to the Boeing 737 and the Airbus A320 family. It will also use the same family of engines, namely CFM's LEAP, variant -1C. This was a source of some tension earlier this year. The US considered denying GE (50% partner in CFM, alongside French Safran) the right to provide engines to COMAC. In April GE confirmed that the sale could continue.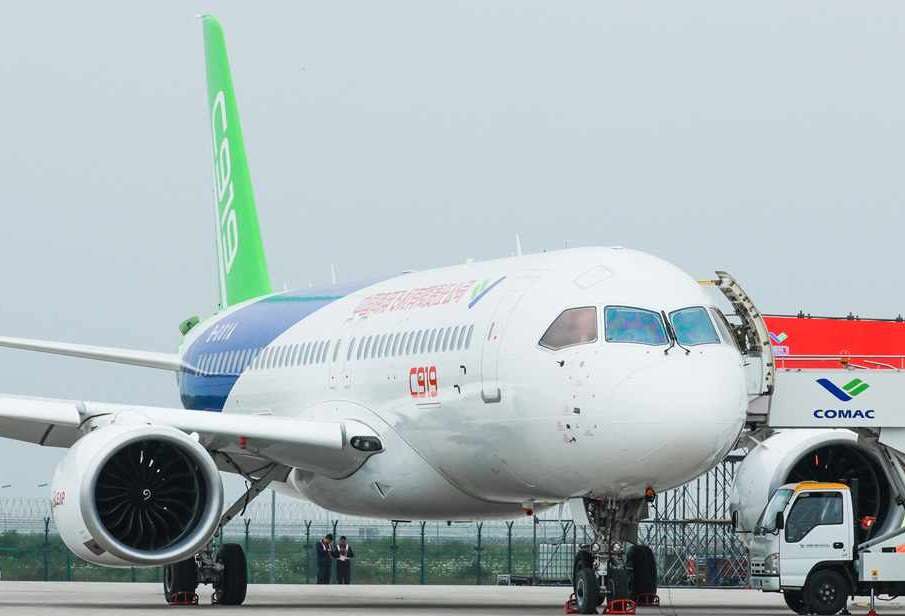 There were instances where Chinese nationals were believed to attempt to acquire proprietary information, from suppliers to COMAC's C919 project. There are a lot of international suppliers for key components of the aircraft, mostly in partnerships with Chinese firms.
The engines and engine nacelles are wholly foreign. A Chinese engine is under development. The AVIC company is developing the ACAE CJ-1000A high bypass turbofan for the aircraft. However it has so far seen delays of eight years, expecting to reach service in 2030.
COMAC C919 Sale Prospects
International criticism centres on the conservative nature of the COMAC C919's design. Some suggest it is more comparable in operating costs to previous Boeing 737 and Airbus A320 models. It may well be slightly more expensive (in actual purchase price) than the two aircraft, although this could change once it is in production.
COMAC expects to sell over 2,000 C919s, mostly in China. International aviation observers estimate that number closer to around 1,200 – still a considerable amount. There was initially some interest from international players (most notably Ryanair). However, the current order book lists only Chinese companies and one American lessor.
We have seen that China itself is a sizeable market, accounting for one fifth of the sales of Airbus, for instance. National pride could be a deciding factor, along with developing local design capability for individual systems and processes. While COMAC claimed that the ARJ-21 was its first totally indigenous design, the C919 seems the more convincing contender for this title.
With Chinese technology companies making strides in sales in the last several years, it seems unwise to discount success for COMAC's C919. With post-Covid recovery in China seemingly underway, it will be interesting to see its entry into the market, in a little over a year.