The pandemic is not everyone's idea of the best time to start an airline, but Breeze Airways could soon disprove this view. And it wouldn't be the first time its founder has bucked the trend.
We have already discussed the A220 and its position in the Airbus line-up. A quick look at the plane's order book shows a promising future. Its biggest customer right now is JetBlue, with 70 orders. Then in equal second place, with 60 orders, we have Air France and someone new: Breeze Airways. Who are they and what are they going to do with sixty A220s?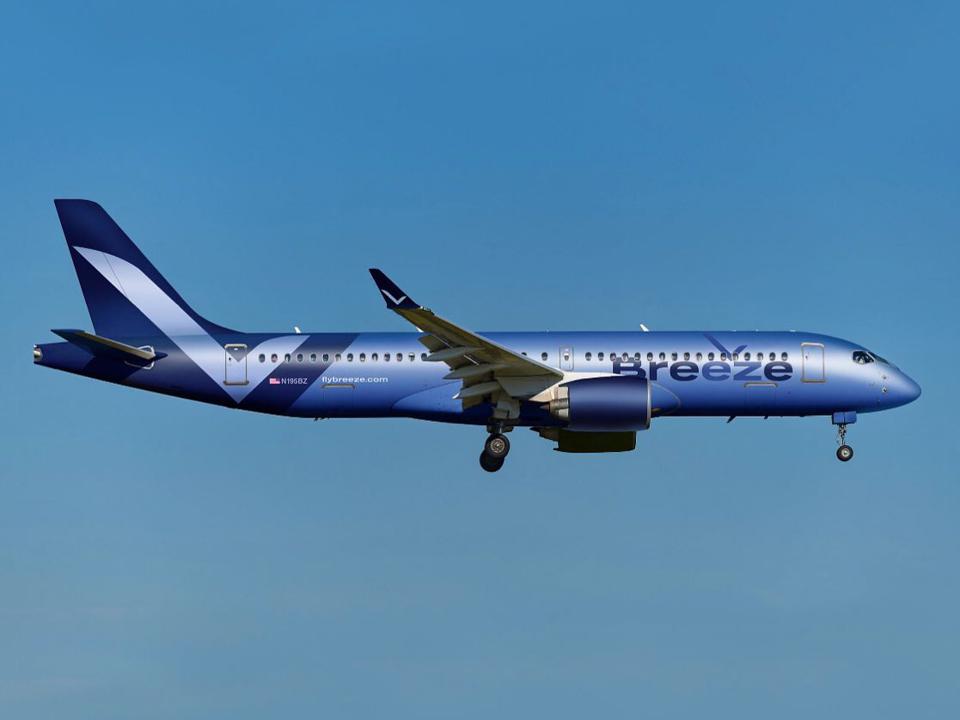 The person behind Breeze Airways is David Neeleman. Breeze Air may be a new name in the aviation world, but he isn't. He has already co-founded Morris Air, WestJet, JetBlue and Azul Linhas Aereas. Three of these still exist and have seen at least moderate success. The fourth (Morris Air) was also successful, eventually becoming part of Southwest Airlines.
They say that the way to get a small fortune in aviation is to start with a bigger one. Mr Neeleman, a Brazilian-American, might disagree. He seems to be onto something, and all of the above airlines do indeed have a common theme. They operate some form of a low-cost model. Breeze Airways will continue this trend. But calling it a low-cost carrier, may be a bit misleading.
Breeze Airways Bucks The LCC Start-Up Trend
Breeze Airways will operate using many traits we've come to expect from LCCs. It will aim for very quick turnarounds. Its operations will rely mainly on smaller, less busy airports, using the point-to-point model. Breeze will fly to big cities, but avoid existing hubs. It will charge extra for more baggage, on-board services and internet access.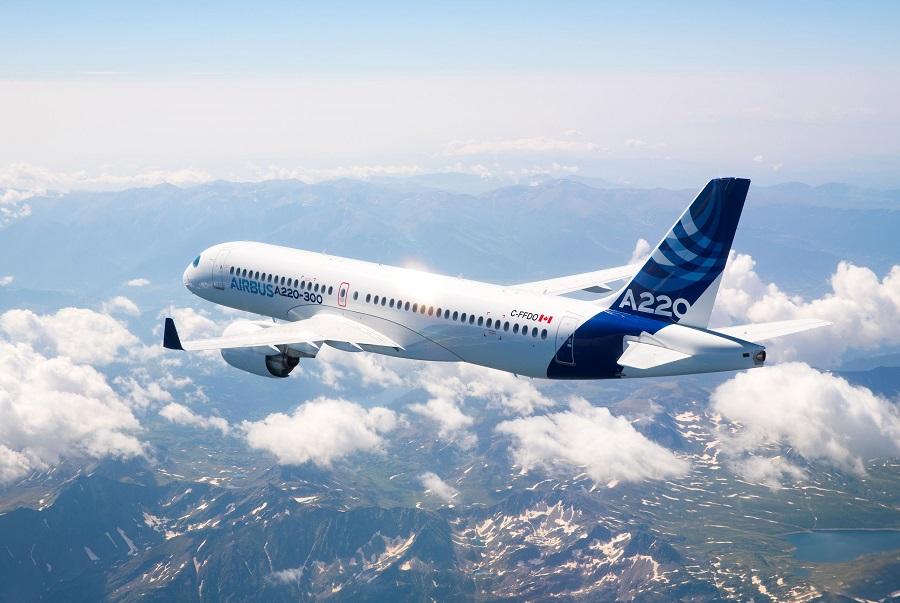 But this isn't the whole story. Breeze Airways will break one cardinal LCC rule: the single-class cabin. The airline will offer a premium option, with wider seats (2+2 instead of 2+3) and more legroom. Like other low-cost carriers, the airline will not use built-in in-flight entertainment. Instead, they will rely on the Breeze Air App. And they will use the same app for bookings and in-flight purchases. Airlines make plenty of money from these purchases.
So Breeze Airways aims to reap all the benefits that come from an LCC operation, in terms of running costs. But the airline also want some of the benefits of a more premium market. This is not a new idea, of course. JetBlue, one of Neeleman's previous projects, is following a similar model. But JetBlue have now moved to bigger airports. And while JetBlue evolved into premium services eventually, Breeze will offer them from the start.
Neeleman also wants something else: the image of a nice airline. Breeze Airways will serve lower-demand routes and be "low-cost but not austere". The airline wants to be "the good guy", who brings air traffic back to airports that got neglected. Breeze feel there are several examples, where the consolidating US airlines left, to create bigger hubs elsewhere.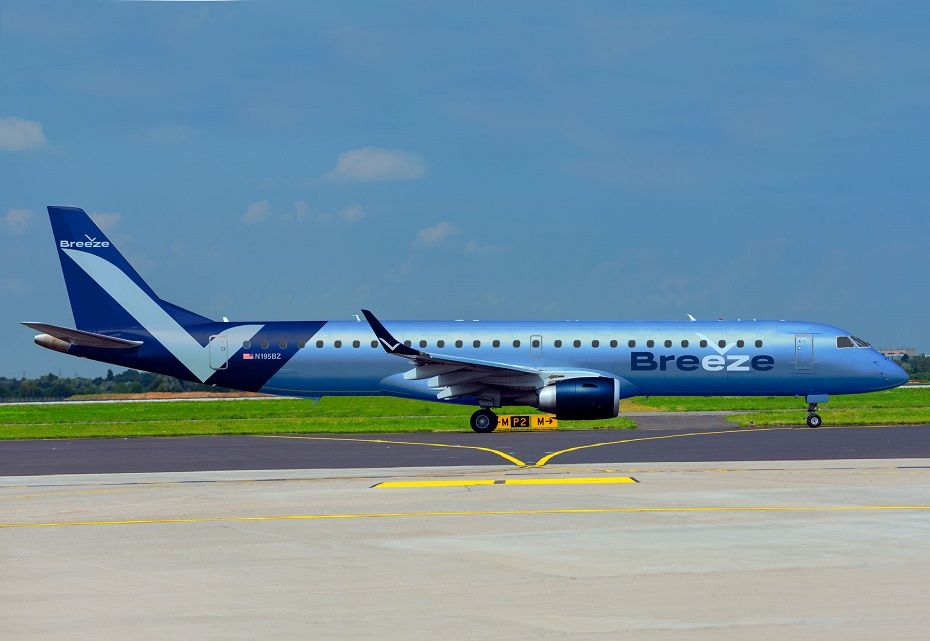 Breeze's Timing
But there is one little problem: the pandemic. To start with, Breeze Airways had plans to launch operations in 2020. The 60 Airbus A220 the airline has on order would not be their first. The plan was to start operations with the older (and slightly smaller) Embraer E195. Breeze would lease these aircraft from Azul, one of the airlines its founder co-founded.
The timeline called for starting operations sometime in the summer or fall of 2020. Then the new Airbus A220s would begin to arrive in mid-2021. Breeze Airways would continue to use its Embraers, until deliveries pick up the pace. Clearly, many of these plans, as well as recruiting and other initiatives, have now changed.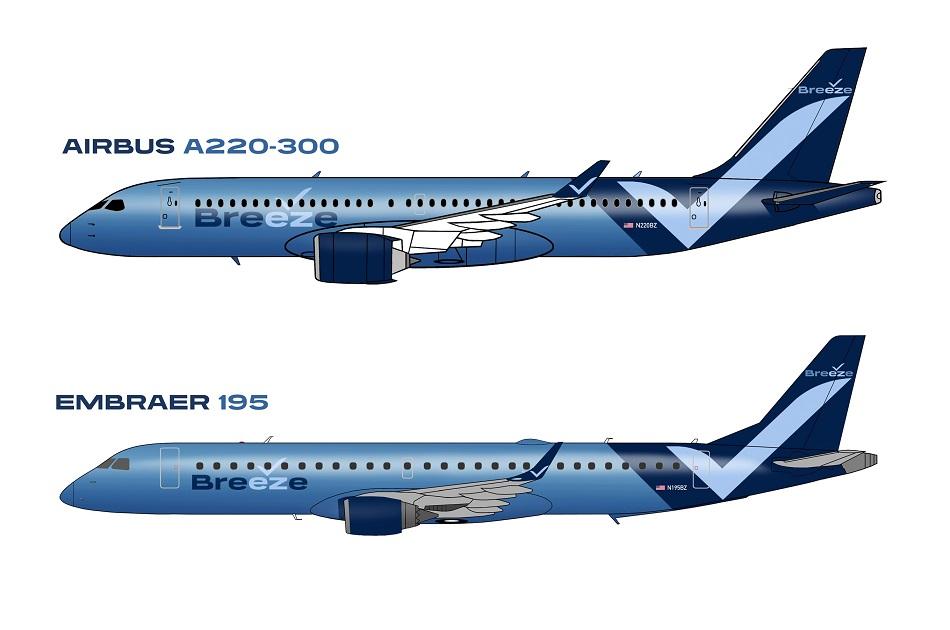 The company's plans for its leased Embraers are still in place. The first of Azul's E195 travelled to the US in October, to receive its new Breeze paint job. Azul is in the process of replacing these aircraft with newer Embraer E195-E2 jets, so they won't miss them. Breeze Airways has not cancelled or deferred its A220 orders, either.
The one thing the airline is not worried about, is its lack of a customer base. Breeze Airways believes that they have already solved this problem, by choosing the right markets. Of course the pandemic has caused other LCCs like Southwest, to diverge into other destinations. But Breeze's smaller planes should make their operations more efficient, in this regard.
This is a project worth keeping an eye on.