Boom is getting closer to the first flight of its XB-1 demonstrator, as part of its efforts to fly its supersonic airliner, later this decade.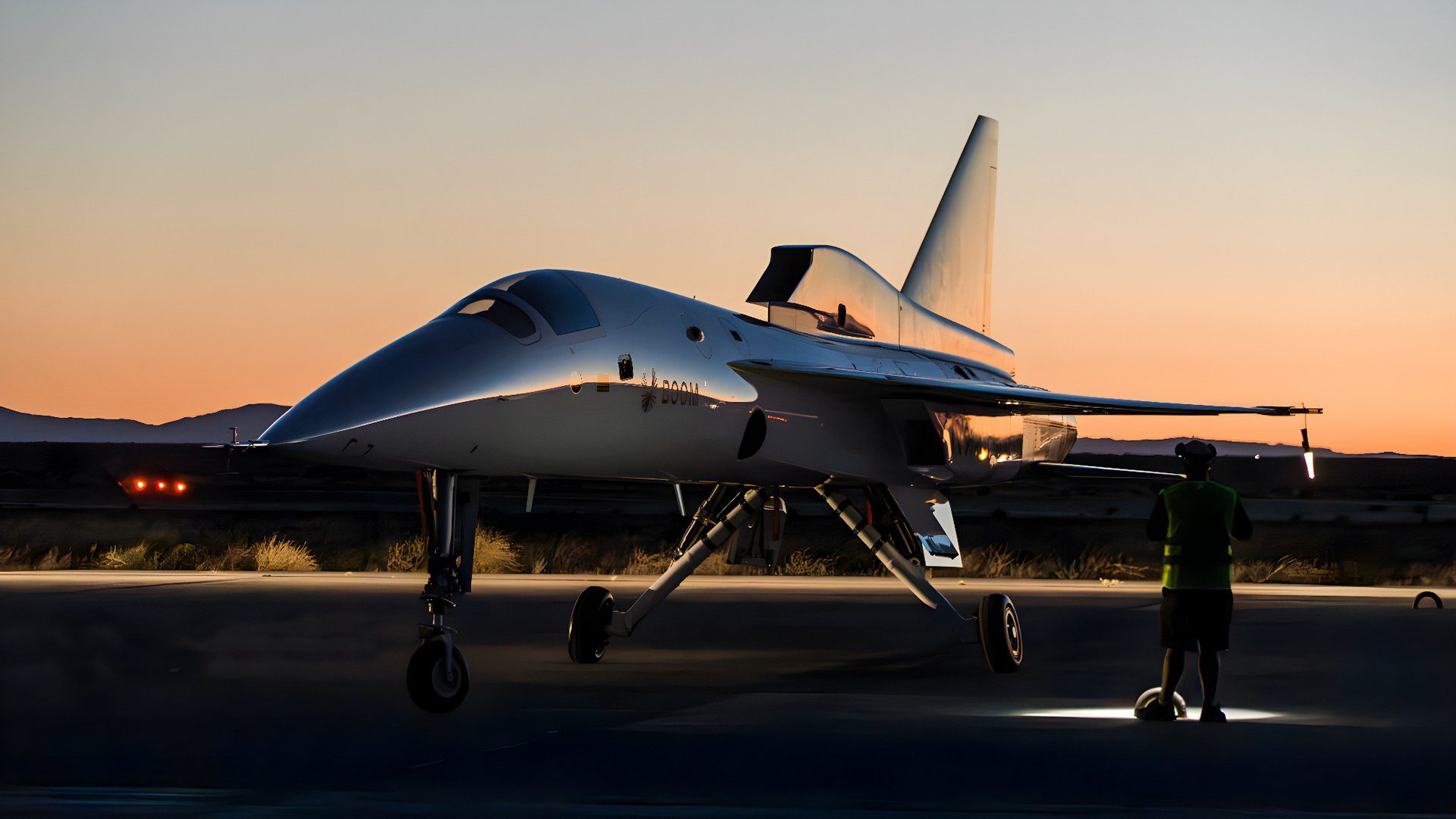 Boom Supersonic is pressing on with its efforts to develop and produce the Overture, its first supersonic passenger jet. Part of this work involves the development of Symphony, the engine that will power Overture.
But before finalizing the design of Overture, Boom built XB-1, its supersonic demonstrator. Initially, the purpose of the XB-1 was to validate the design of the company's then-still-unnamed supersonic airliner.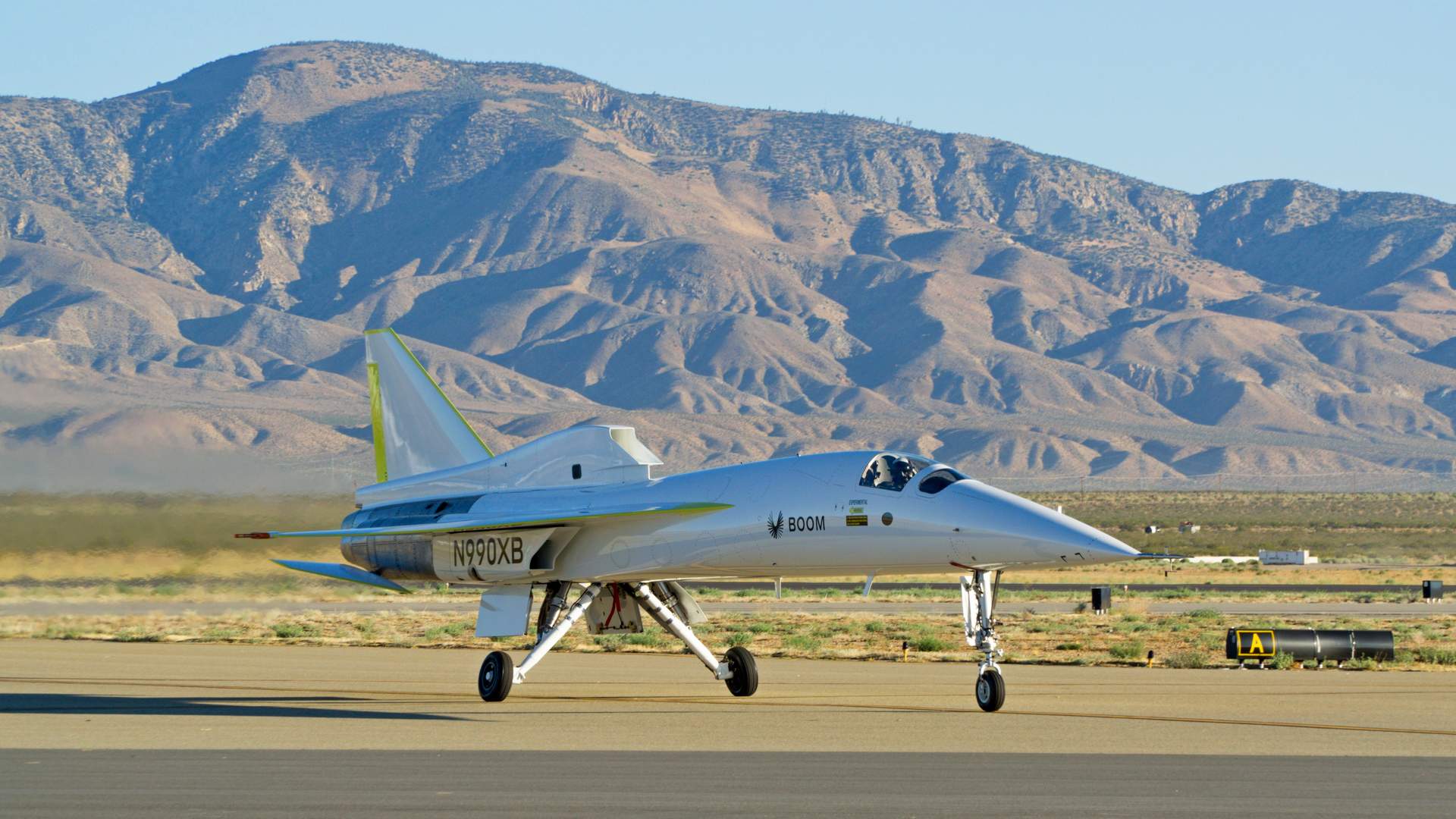 However, it took some time for this demonstrator to get ready. Boom rolled out the XB-1 back in October 2020. At the time, Boom planned to use a three-engine configuration on its commercial airliner. The company has since presented the definitive design of its Overture airliner, featuring four engines under the wings.
Even so, Boom Supersonic has continued its work on the XB-1, moving the prototype to the Mojave Air & Space Port (KMHV) in California. This site is close to Edwards Air Force Base and to airspace where Boom can obtain permission to fly its experimental test aircraft at supersonic speeds.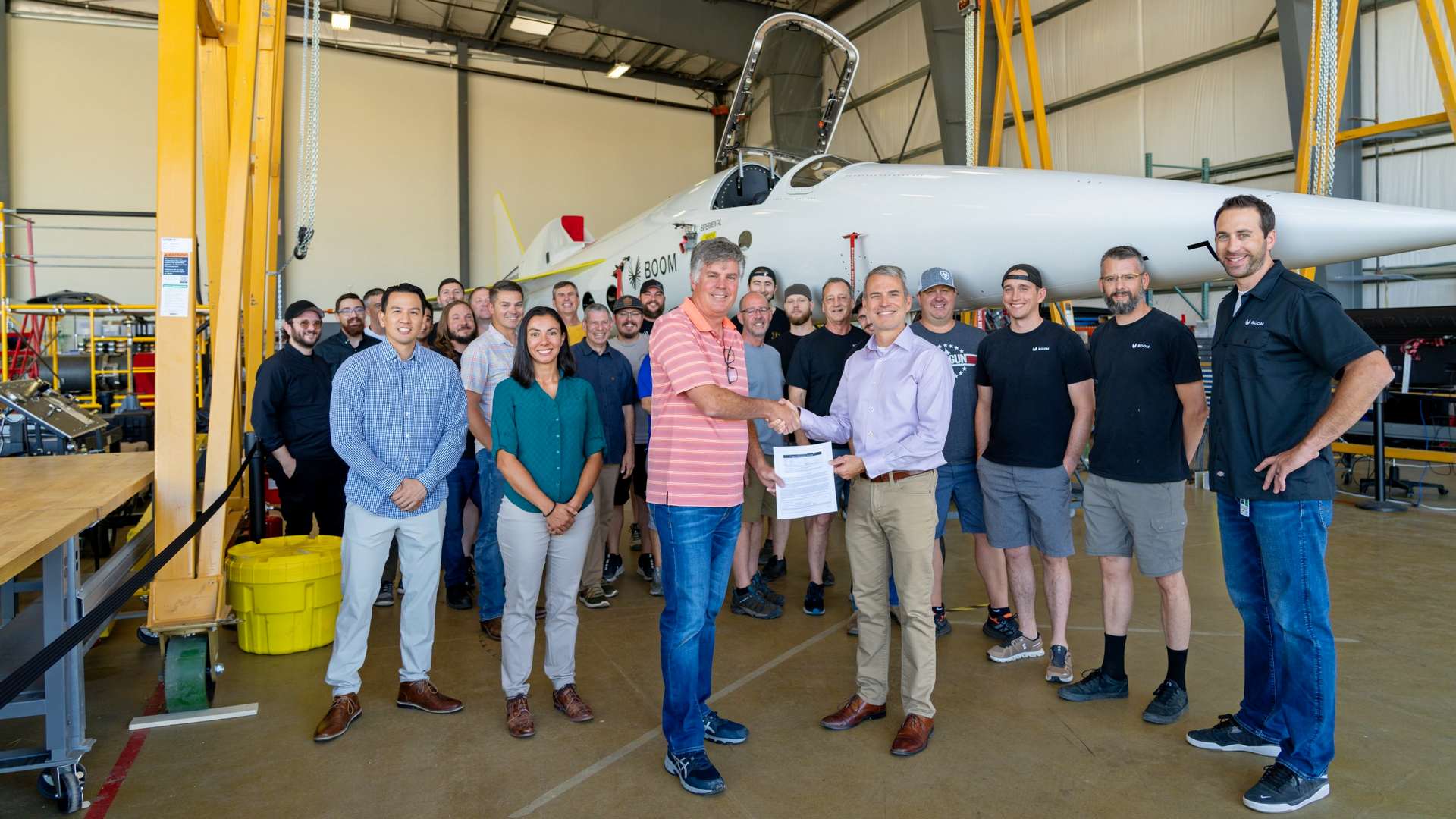 Boom XB-1 Gets FAA OK For Flight Testing
Then on the 24th of August this year, Boom received an experimental category Airworthiness Certificate for its XB-1 from the FAA. This means that the company now has the OK it needs to start its flight testing program, once it's happy with any remaining preparations.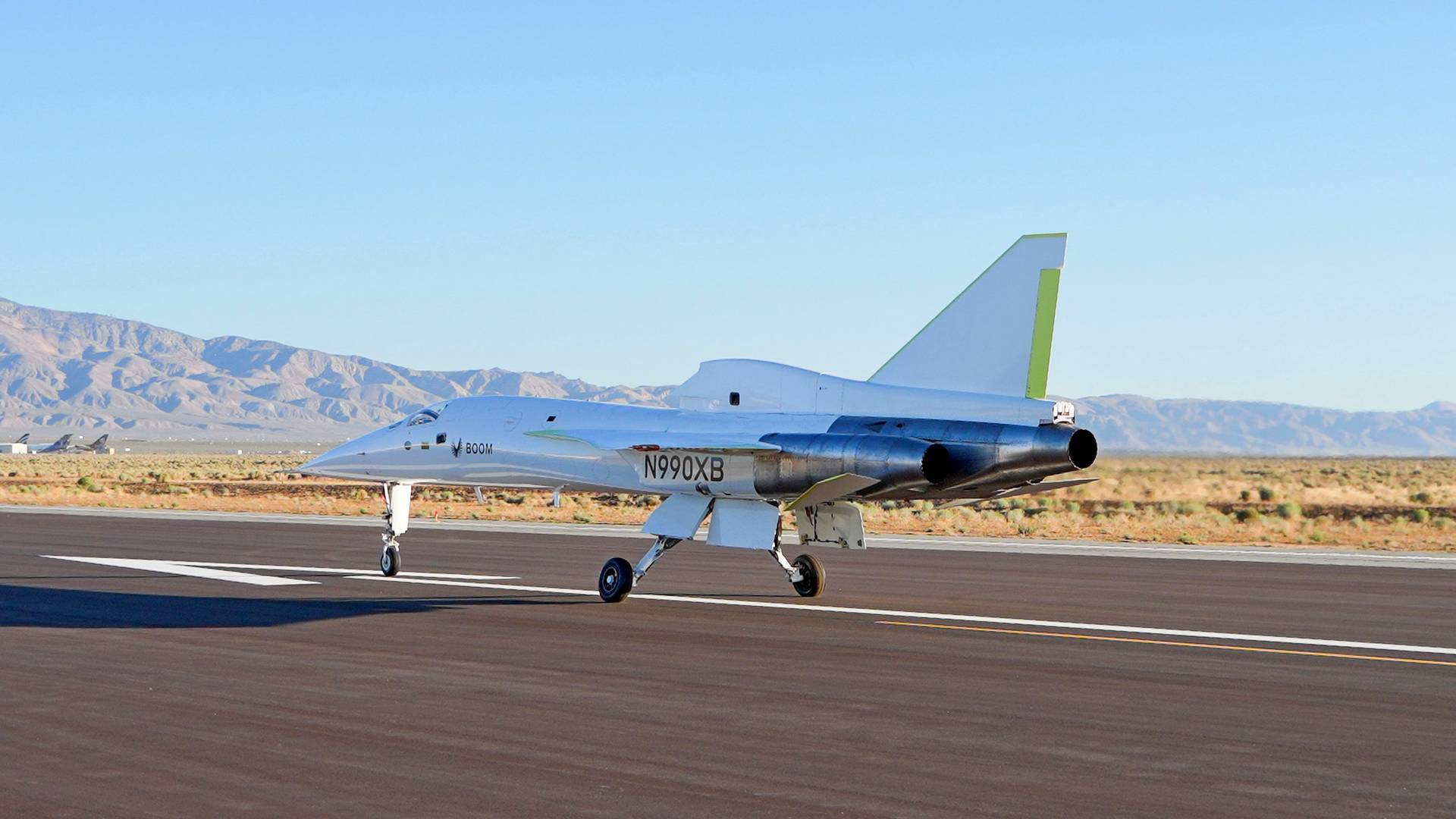 Boom also announced that it has secured other authorizations, covering the airspace it wishes to use for testing in the Mojave desert. However, the company hasn't yet announced when that first flight will come.
Boom's Chief Test Pilot Bill "Doc" Shoemaker will be the first to fly the aircraft. He and a second test pilot have "flown" the XB-1 in a simulator. The two pilots are also current in the Northrop T-38, which will be used as a chase plane during testing. Interestingly, the T-38 has the same engines as the Boom XB-1 – except that the latter has three of them, while the T-38 trainer has two.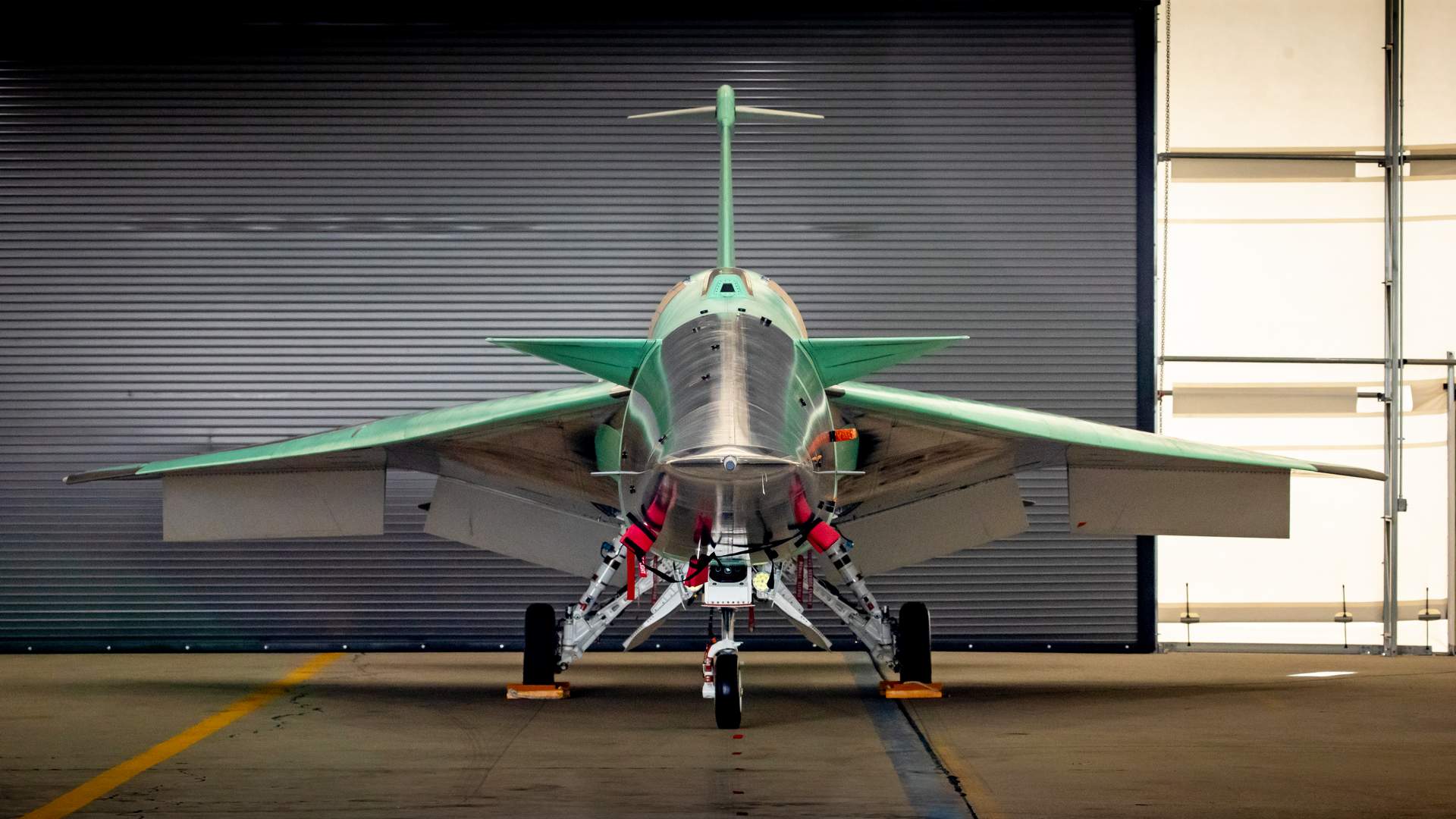 Despite the switch to a four-engine design for its Overture, Boom Supersonic maintains that its XB-1 remains useful. The company says that the testbed "…has validated Boom's approach to airplane design and enabled engineers to leverage advanced tools like computational fluid dynamics (CFD) which are critical to Overture's development."
It will be interesting to see if the XB-1 beats NASA's and Lockheed's own supersonic testbed, the X-59, to the air. Boom started work on its XB-1 much earlier, but the X-59 should fly before the end of the year.