American Airlines and Boom Supersonic announced an agreement for American to buy 20 four-engined Overture airliners, with 40 more options.
As we have seen, there is a small number of ambitious supersonic aircraft projects out there. Some have dropped away (Aerion) but more have joined the fray. The one with the best press exposure at the moment is Boom Supersonic. This company is currently ground testing its first supersonic aircraft, the single-seat XB-1 test vehicle.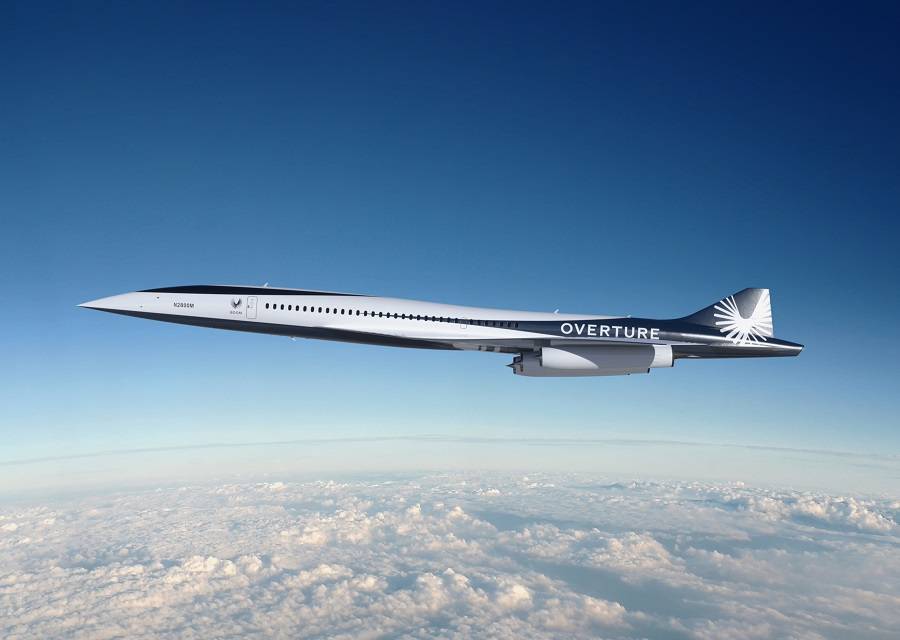 But the airliner that Boom is working on is the Overture, and this is the subject of its new agreement with American Airlines. The two companies announced their agreement on the 16th of August. Of course, American isn't the first airline to sign on to this program. We have seen that Boom has already signed up United, as well as Japan Air Lines (JAL).
The company's other partners include Rolls-Royce, Safran, Northrop Grumman, and the US Air Force. USAF is exploring the possibility of a supersonic aircraft, to carry the US President. It has already explored Exosonic, another long-term project that could fulfill such a role.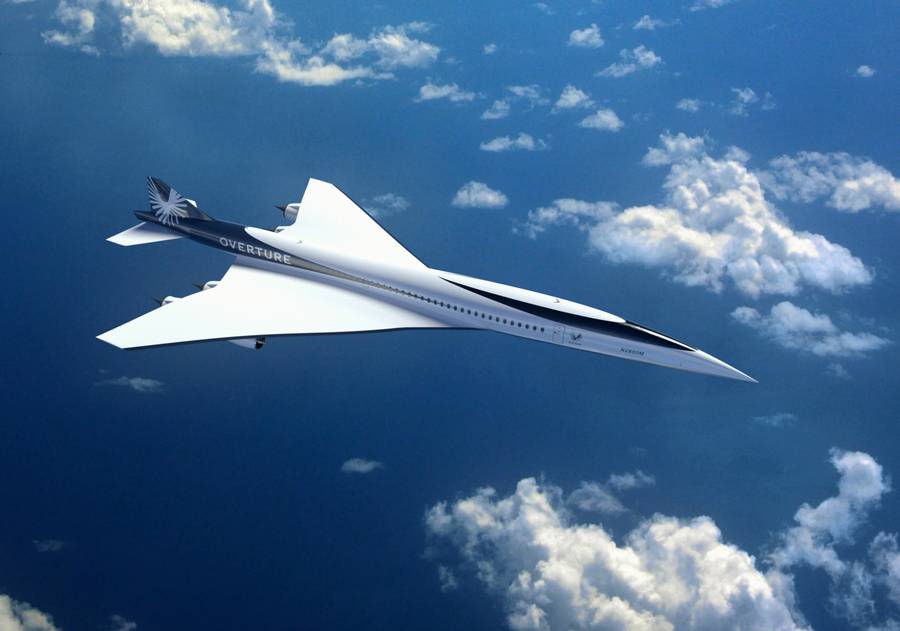 American Airlines Invests In Boom Supersonic?
But this new agreement between Boom and American Airlines could make the latter the biggest operator of supersonic airliners. Derek Kerr, American's Chief Financial Officer, said:
"Looking to the future, supersonic travel will be an important part of our ability to deliver for our customers. We are excited about how Boom will shape the future of travel both for our company and our customers."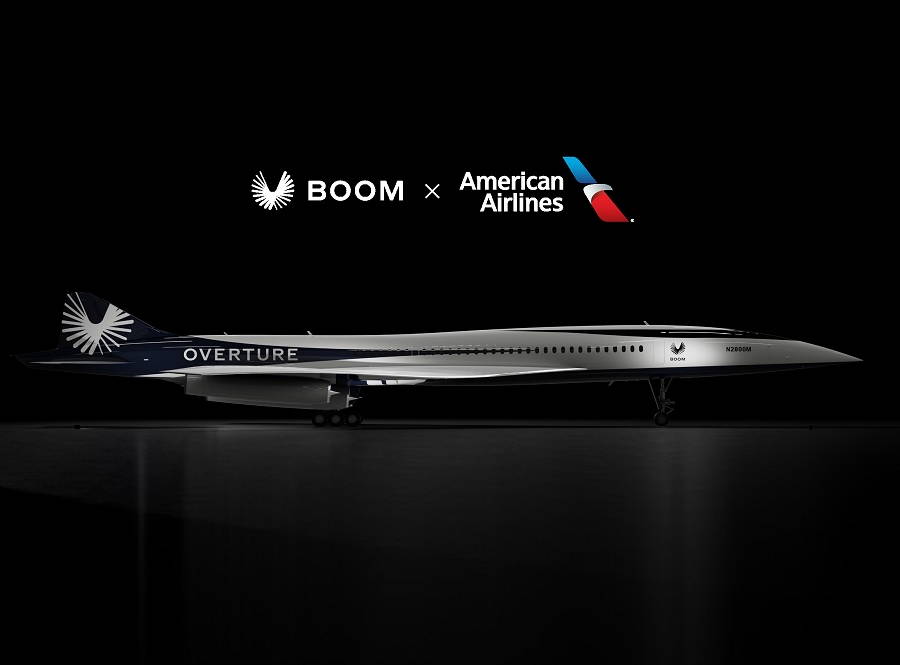 The agreement between Boom Supersonic and American Airlines is slightly larger than that between the manufacturer and United. The latter reportedly agreed on 15 firm orders plus 35 options. American's agreement is for 20 Overture aircraft, with 40 options. Obviously, we won't know who will order the most, for some time.
But perhaps more crucially, the announcement says that American Airlines paid a non-refundable deposit for its 20 Boom Overture orders. Neither party has commented on the level of this deposit, so far. Some analysts point out that on its own, this commitment doesn't necessarily mean that this is a typical firm order. But financial commitments to emerging-technology projects have been few and far between.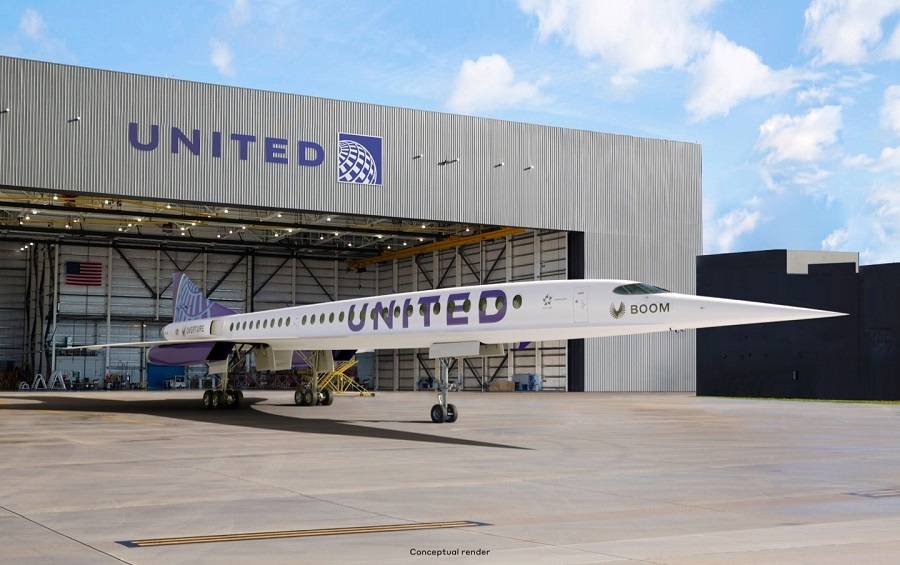 A Design Change, And The Engine Question
Another notable detail is that American Airlines joins the Boom Overture order book at a time when the latter's design becomes final. In July, Boom changed the plane's layout from three to four engines. And these four engines are the same as each other, which wasn't the case previously. The tri-jet Overture design had a bigger fuselage-mounted engine than the other two.
However, we still don't know precisely what engines these will be. Before American and other airlines signed on to the Boom project, the manufacturer announced a partnership with Rolls-Royce. However, Rolls-Royce recently confirmed that so far, its studies about an Overture engine are conceptual in nature.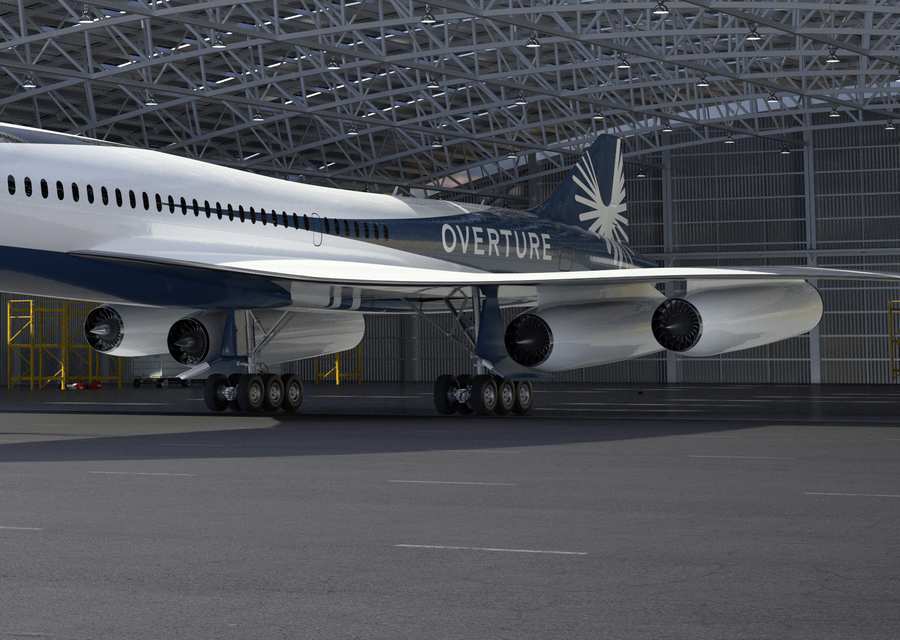 In any case, Boom says that the engines of the future airline will be able to burn 100% SAF (sustainable aviation fuels) from day 1. In design terms, the Boom Overture that American Airlines and others will operate, promises to use the latest in technology. The all-composite design will allow the use of the Area Rule. This optimizes the cross-section of the fuselage, for better efficiency at supersonic speeds.
The Overture will carry between 65 and 80 passengers. Its cruise speed will be lower than Concorde's, at Mach 1.7. But this should help reduce the thermal load on the composite fuselage. Like Concorde, the Overture will also feature a curved "gull-wing" design, for better efficiency (see image above). However, the curves of the Overture's delta wing are more pronounced.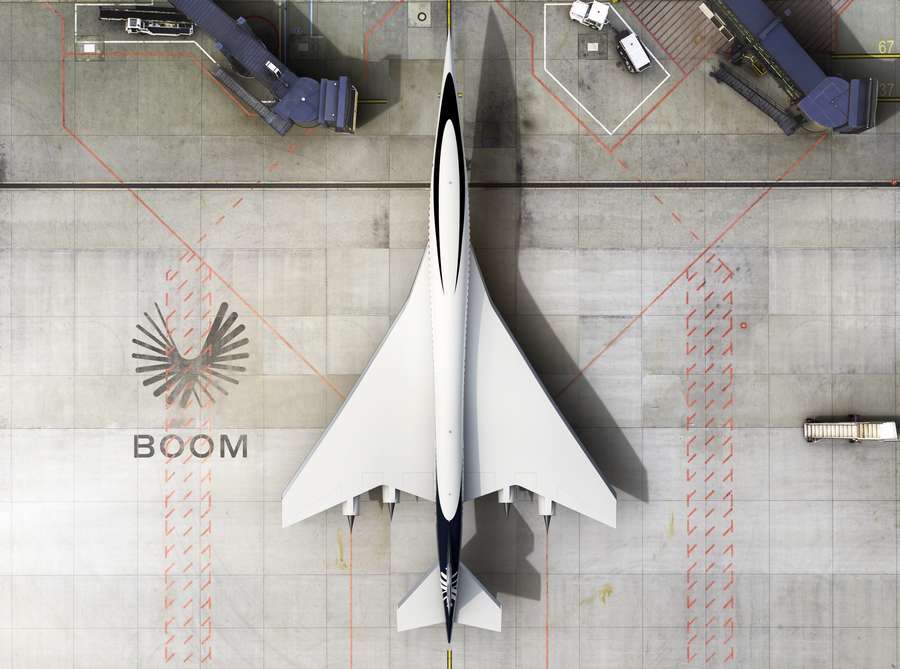 How American Airlines Will Use The Boom Supersonic Overture
American Airlines will look forward to verifying the Boom Overture's impressive range. Unlike Concorde, this aircraft promises to connect the United States with many destinations across the Atlantic AND the Pacific Oceans. To that end, the announcement for the new deal includes the usual disclaimers. The new aircraft "must meet industry-standard operating, performance and safety requirements", plus other conditions.
Boom makes some optimistic claims about the long-term affordability of supersonic commercial flights, as we've seen. But it also has a very bold timeline, for the design and entry to service of its Overture. The new airline should have its first roll-out in 2025. Its first flight should take place in 2026. American and United Airlines could get their first Boom Overtures in service by 2029.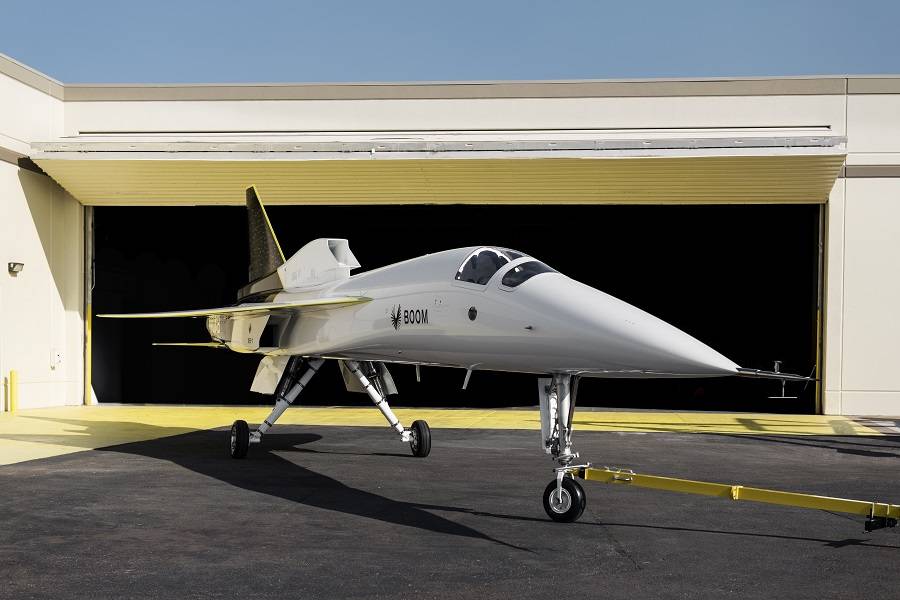 Meanwhile, the XB-1 test aircraft rolled out in the second half of 2020 but hasn't flown yet. Boom has published updates during this time, regarding taxi tests and various static tests. It will be interesting to see if it will fly before NASA's own supersonic testbed.
Ultimately, many believe that at this point, the future of this project rests on engine development. Boom hopes that signing on names like American Airlines, United, and JAL, will convince its engine partner to commit funds to its engine. But Boom itself reportedly needs more funds to develop and manufacture its airframe.