ATR revealed that it successfully completed a series of ATR 72 test flights, burning 100% SAF (sustainable aviation fuels) – on one engine.
The announcement came on Wednesday the 2nd of February and follows similar flight test programs by other manufacturers. Many in the industry agree that sustainable aviation fuels will be a big step in reducing the carbon print of aviation. While some manufacturers, like Airbus, have a strong focus on hydrogen-electric propulsion, this is further into the future. And for longer routes, hydrogen might not be an option.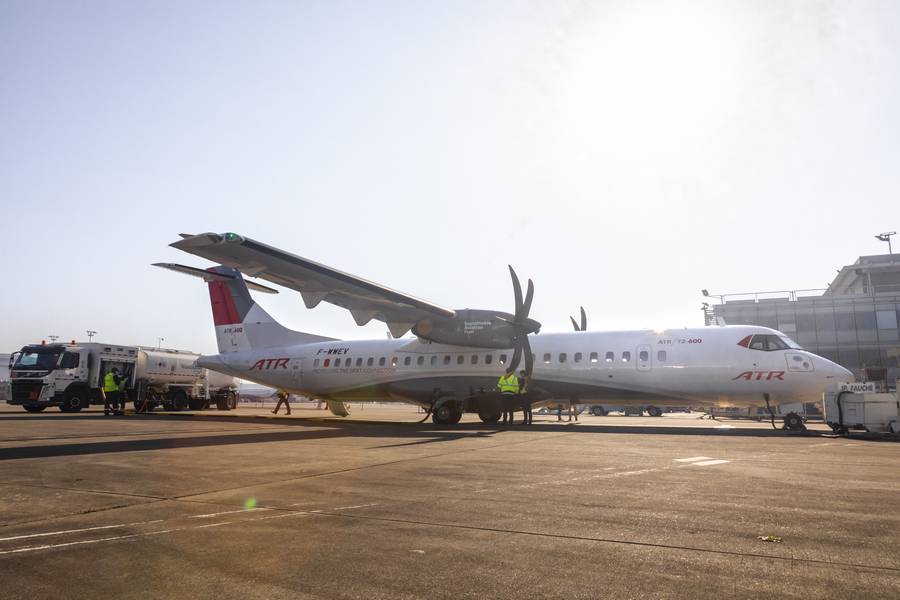 ATR has already stated that it doesn't have the resources to develop a new propulsion system. However, Airbus owns 50% of the turboprop maker. So the company will rely on its parent, to drive such long-term developments. And with this ATR 72 flight test program, the company joins the effort to certify all airliners to 100% SAF operation. At the moment, operators can only use up to 50% SAF on their commercial flights.
ATR 72 100% SAF Use – Getting The Fleet Ready?
But as we've already seen, these percentages remain academic – for now. This is because the cost of sustainable aviation fuels is still too high – many times that of regular fuels. So at the moment, 100% SAF flights aren't realistic – with an ATR 72 or any other aircraft. However, the manufacturers and the industry hope that technology and mass production will eventually lower the price.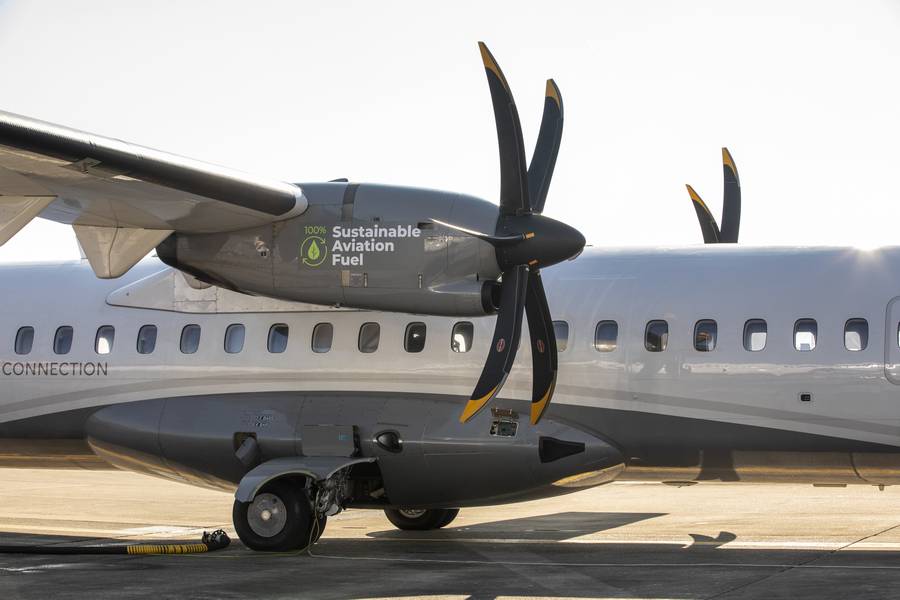 But all manufacturers need to ensure that their aircraft are ready when this happens. On this occasion, ATR partnered with Neste and Braathens Regional Airlines, to accelerate the certification of the ATR 42 and 72 with 100% SAF. The goal is to complete this process by 2025. The fuel for the flight was "Neste MY Sustainable Aviation Fuel™". According to Neste, its source is 100% renewable waste and residue raw materials, like used cooking oil.
In total, ATR and its partners flew an ATR 72 for seven hours, with one engine running on 100% SAF. ATR expects that an ATR 72-600 running with this fuel on both engines, on a typical commercial route, would reduce CO2 emissions by 82%. Plus, the manufacturer is quick to point out that turboprops are already 40% more efficient, on regional routes than jets. And that means they emit 40% less CO2, per passenger, on these routes.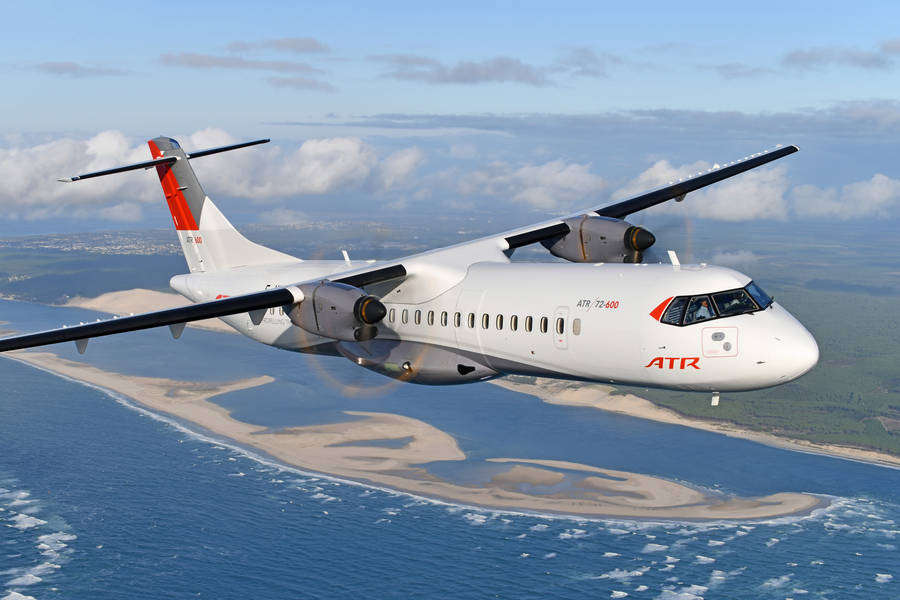 The Hunt For Efficiency
This correlation between efficiency and CO2 emissions is something that many in aviation are keen to emphasize. Both the airlines and the manufacturers benefit from more efficient and less-polluting aircraft. Beyond its work to certify the planes on 100% SAF, ATR recently introduced a more efficient engine option for its 42 and 72 models. The engine also requires less maintenance. And separately, ATR got approval from EASA to extend Type C maintenance visit intervals.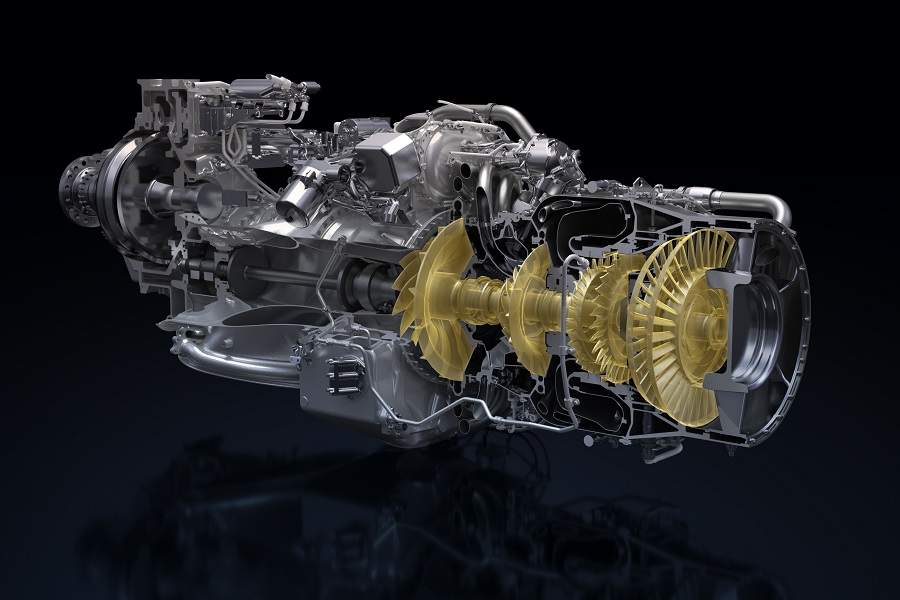 Stefano Bortoli, ATR's Chief Executive Officer said this about the company's 100% SAF test flights with its ATR 72:
"The achievement of this great milestone shows that we are fully committed to making the use of 100% SAF possible and helping our customers meeting their objectives to provide even more sustainable air links – not in 2035 or 2050 but in the coming years."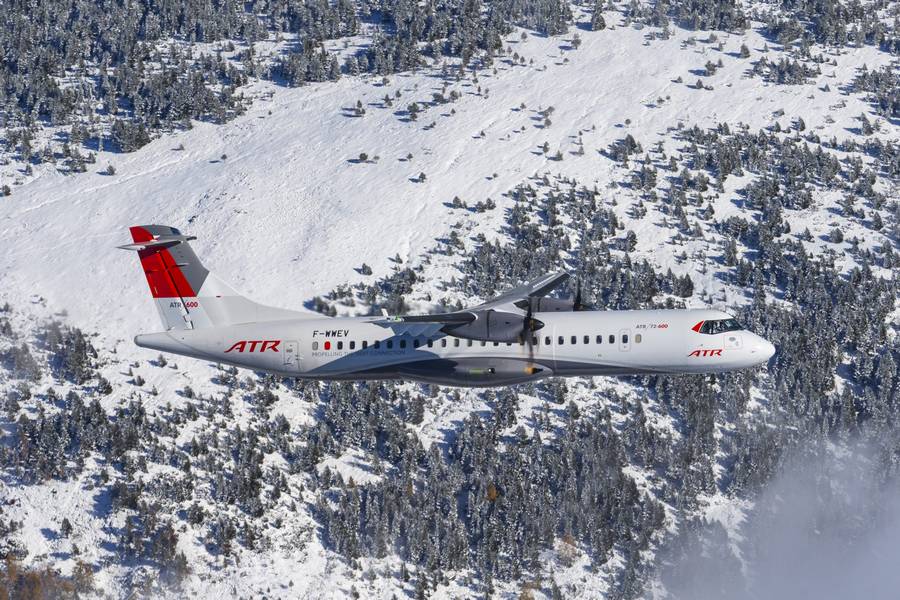 It will be interesting to see if the demand for more sustainable aviation will boost turboprop flights in the coming years. There is already some demand to limit very short flights, for this reason. But companies like ATR, de Havilland and Embraer, seem keen to make the case for aviation, in this category.