These are harsh times for everyone in the aviation world and beyond, but Mesa Airlines is a rare example of airline success. They are one of a few airlines that are pulling through. Others don't necessarily operate Mesa's way but they do share some common traits.
Mesa Airlines is a regional carrier in the United States, using Phoenix, Arizona, as its base. Like everyone else, they are not enjoying their time in the pandemic. But the airline can certainly claim a success, under the circumstances. Unlike many others, they just announced that they turned a full-year profit. They report a net income of $27.464 million for the fiscal year.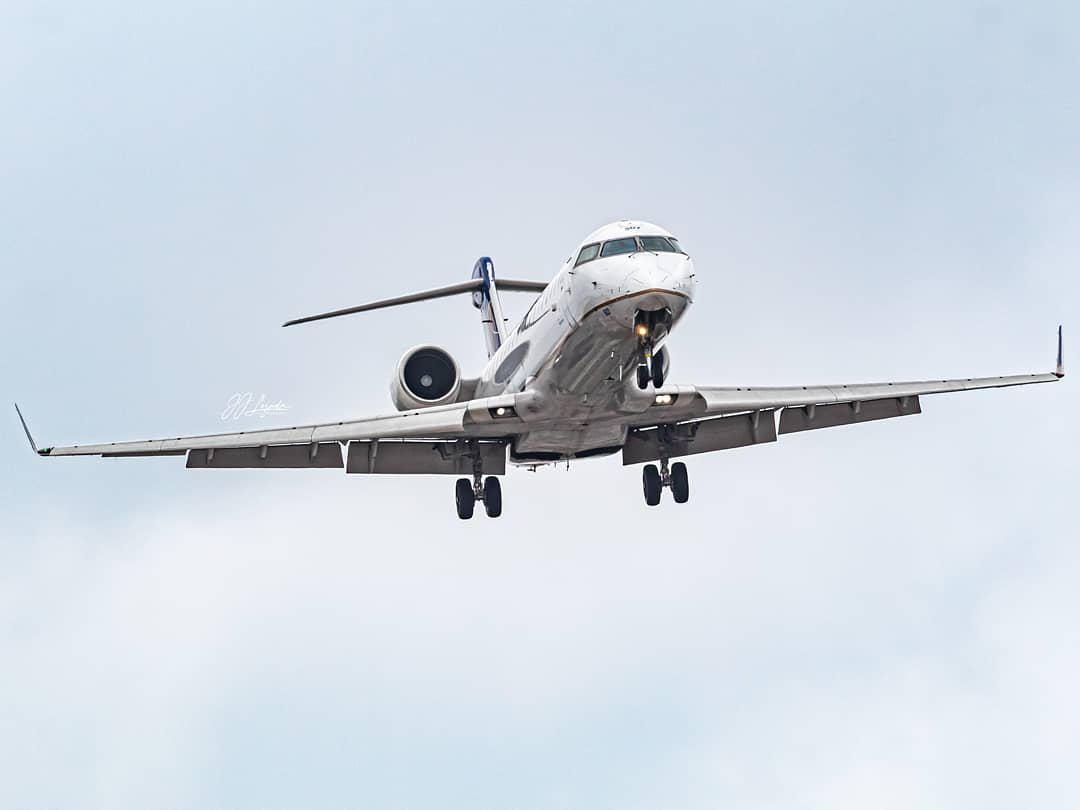 The above is helped somewhat from the fact that Mesa Airlines' fiscal year ended on the 30th of September. So their performance in the last quarter of 2019 helps bolster the numbers. But even in their fourth quarter, Mesa had a net income of $11.375 million.
A Scope For More Success
Obviously this is well below previous year's numbers. But the airline boasts a 99.8% controllable completion factor in the last quarter (99.9% for the fiscal year). It increased its cash reserves by $34.5 million year-on-year. The airline relies on deals with US carriers for regional operations. Mesa made an agreement with American Airlines, to operate 40 CRJ-900 aircraft for five years. They also added 10 new Embraer E175 jets for their United Airlines operations.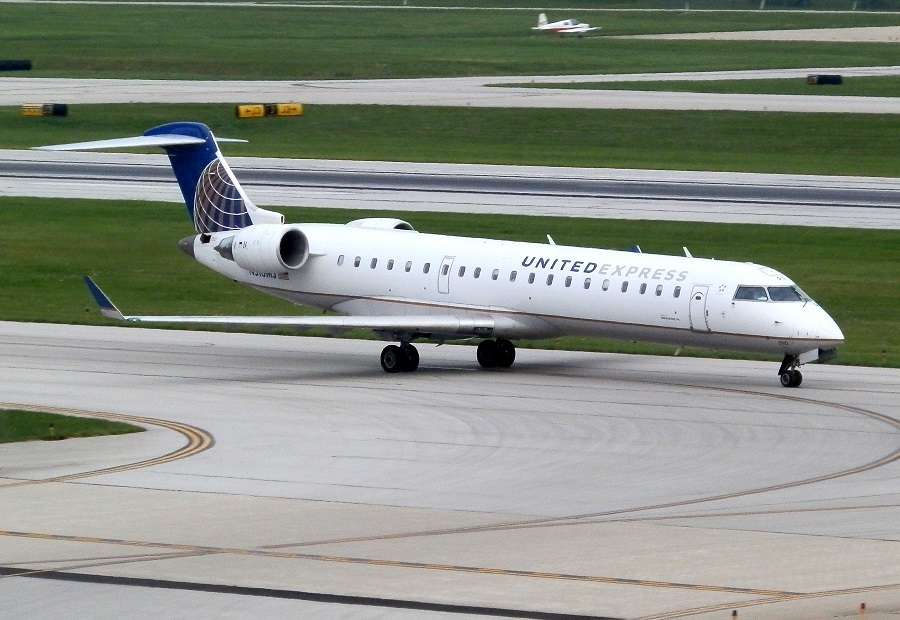 The airline has every right to be bullish. Like many other airlines they got a US government 5-year loan under the CARES act. Under the conditions of the loan, they couldn't furlough any pilots until the end of September. They didn't, even after that date. Jonathan Ornstein, Mesa Airlines' Chairman and Chief Executive Officer, stated:
"Our industry was among the hardest hit by COVID-19 and the global impact that followed. Despite a significant reduction in flying, we were able to find creative ways to reduce costs, operate profitably, generate positive cash-flow, and protect our employees from involuntary furloughs. We also entered the cargo market through our new agreement with DHL – diversifying our revenue sources and creating new opportunities for our company. I can't thank our hardworking employees enough, their dedication and professionalism truly went above and beyond this year."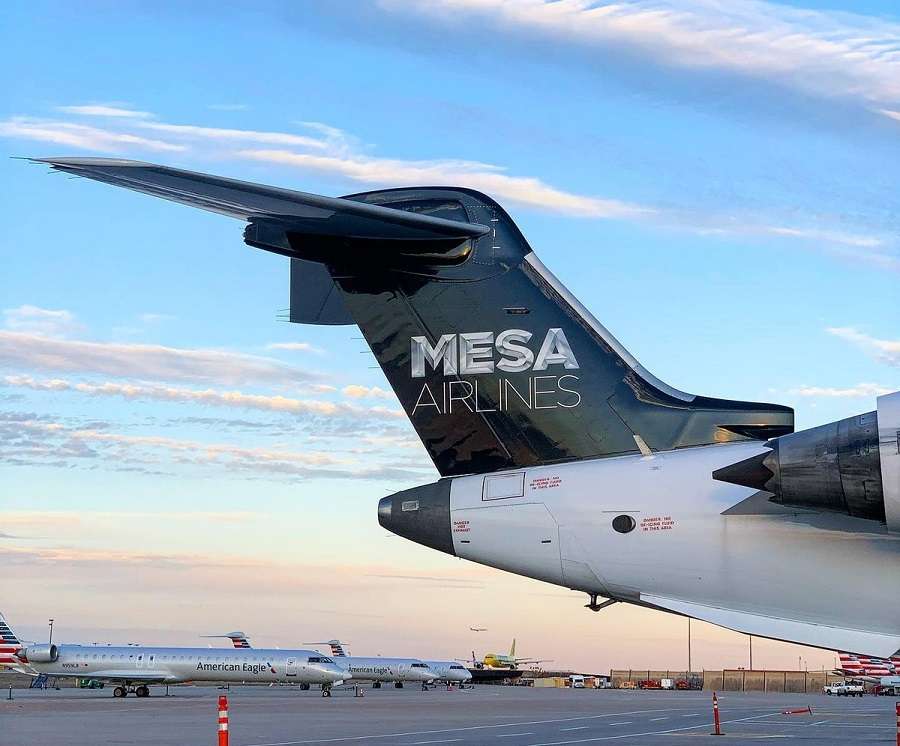 Mesa Airlines Starts Cargo Operations
The DHL diversification is interesting. The airline clearly benefits from having a strong domestic network. Unlike Mesa, many airlines suffered badly from pandemic restrictions on international travel. Mesa also have routes and code-sharing agreements into Mexico, but their main network is within the United States.
Nonetheless, their move towards cargo operations with DHL, shows that they're not resting on their laurels. The company made an agreement to use two 737-400F aircraft, for this contract. In the process, Mesa become the only regional airline operating this category of aircraft. Cargo aviation didn't suffer in the pandemic, and has fewer restrictions with regard to international travel. Mesa started these operations in October.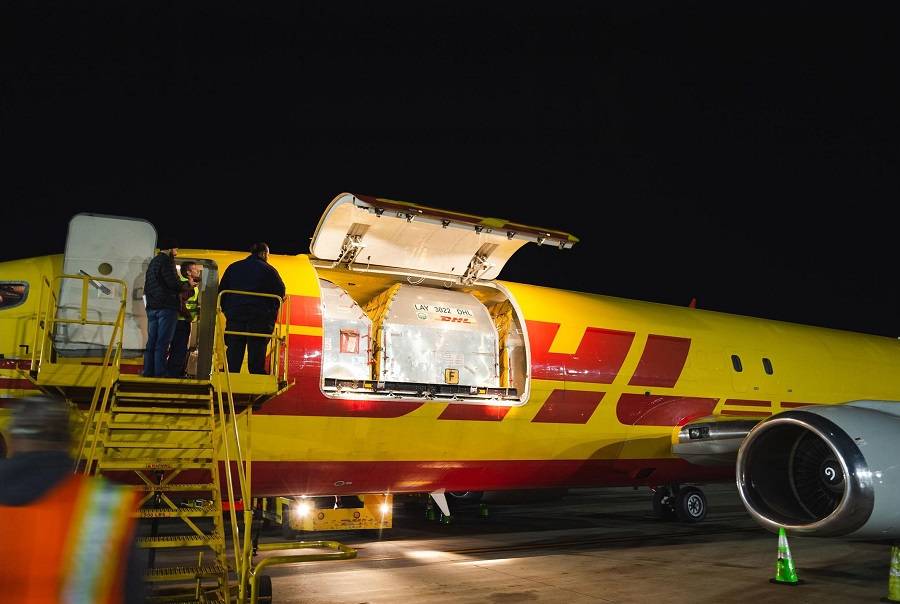 Clearly not all airlines would be in a position to weather the pandemic Mesa's way. Sticking to domestic travel only, isn't an option for many American carriers. And that is even more true in places like Europe. We have seen successful airlines in China, where too domestic travel is a sizable cash source. And we will see another one soon, in Russia.
Still, the airline makes a positive example. Hopefully, Mesa is the shape of things to come for other airlines, once vaccines reawaken international travel.