With only months to go before its launch, promising low-cost startup Akasa Air revealed its logos, its motto and the livery of its 737-8s.
Contrary to what many expected, we saw several airline startups emerging over the past few months. Many of these were already in the works before the pandemic, but many seemingly emerged because of it. There is no question that these times put the industry in turmoil. But change always presents new opportunities, to some.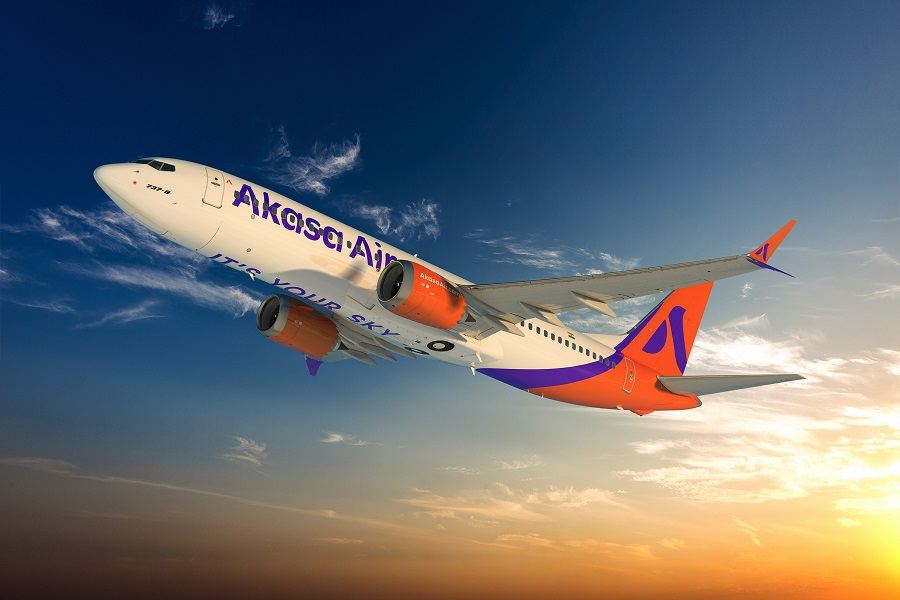 Pandemic or no pandemic, most new airlines tend to start slow, with few aircraft, then ramp up over time. But like most rules, this one has its exceptions. We have already seen Breeze being such an exception, and now there's Akasa Air. The airline has backing from Rakesh Jhunjhunwala, a man some press sources call "India's Warren Buffett".
The Akasa Air 737 MAX Order
A little over a month ago, the airline and Boeing announced an order for 72 brand new 737 MAX aircraft. This was one of Boeing's good moments, during the Dubai Air Show. The airline will get both the 737-8 and the 737-8-200 variants. As with many Boeing orders, we don't know how many they are getting of each. But in all likelihood, the first planes that Akasa Air will get will be 737-8s, possibly former whitetails.

The above is an assumption, but Akasa's photos do show a 737-8, so they seem to support it. The company's logo is a stylized 'A' with a bird's head outline, that the airline calls a 'Rising A'. Its colours are "Sunrise Orange" and "Passionate Purple". Akasa Air is keen to project a youthful, friendly image.
The airline already got clearance from India's aviation authority to start operations, back in October. This was about two months after the 737 MAX got the all-clear in India. It will take delivery of its first jets in time for its launch, next summer. Boeing will hope that the airline will help bolster its presence in India, following the troubles of Jet Airways. This airline, too, could soon re-emerge from its own ashes. But we don't yet know if it will continue to be a Boeing customer.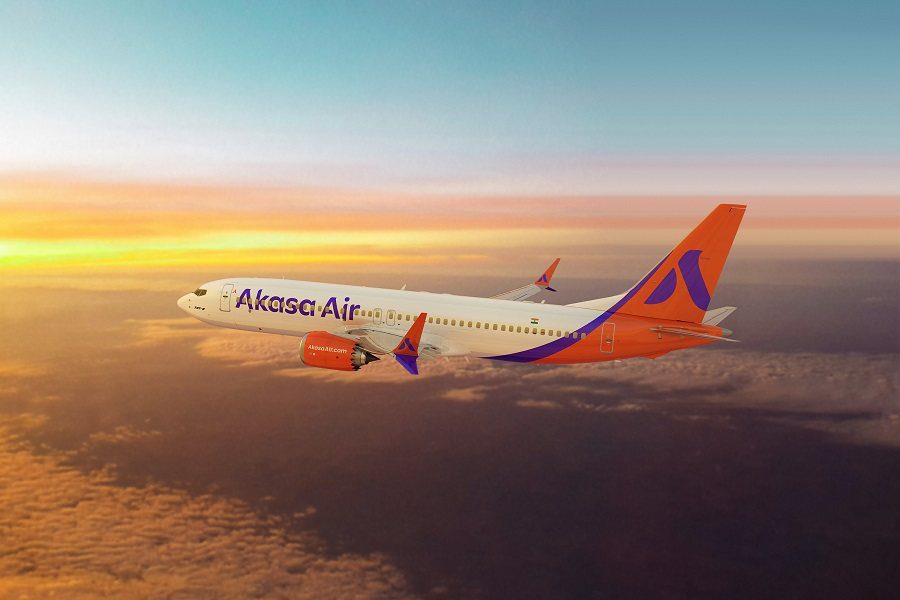 It will be interesting to see how Akasa Air performs, in the Indian market. Startup or not, a fleet of 72 aircraft means that the airline will be a force to be reckoned with. It is starting with a very efficient and homogenous aircraft fleet. But for this to matter, the airline will need to fill up these planes with passengers, and keep them flying.