A VivaAeroBus Airbus A320 was about to line up for take off, when its nose gear collapsed and part of it separated from the aircraft!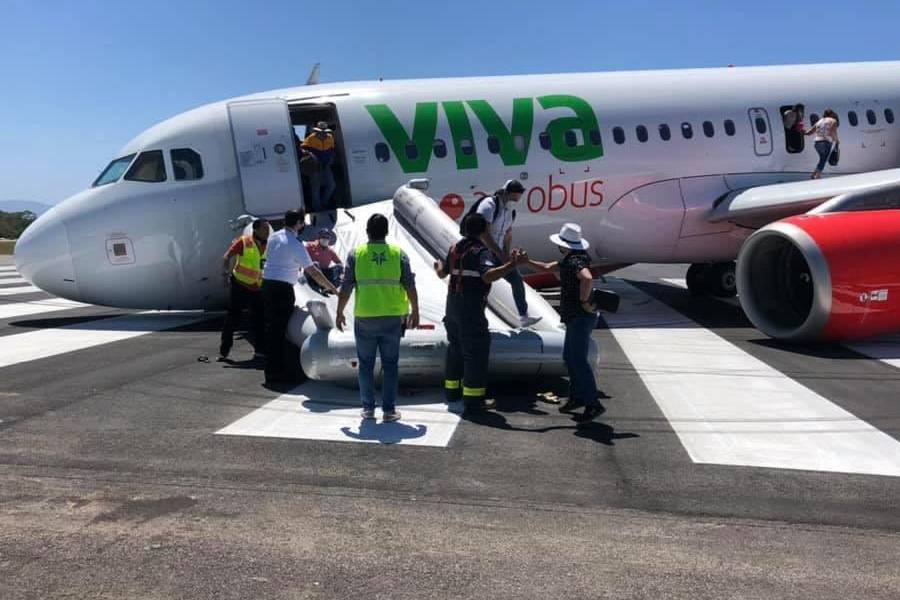 The aircraft was performing flight VB-4343, from Puerto Vallarta (MMPR) to Monterrey (MMMY), in Mexico. The aircraft was backtracking runway 22, for departure. Puerto Vallarta actually has a parallel taxiway, but it appears that part of it is closed for maintenance. The incident happened as the aircraft reached the end of the runway. The nose gear separated, just as the Airbus was lining up with the runway.
There were 127 passengers and crew on the A320, when the nose gear separated. They evacuated using the slides. There were no injuries. Pictures show that they used only the front doors and overwing exits. The attitude of the aircraft explains why. Some may recall the injuries that some passengers suffered during the 'Gimly glider' accident, with the aircraft at a similar attitude.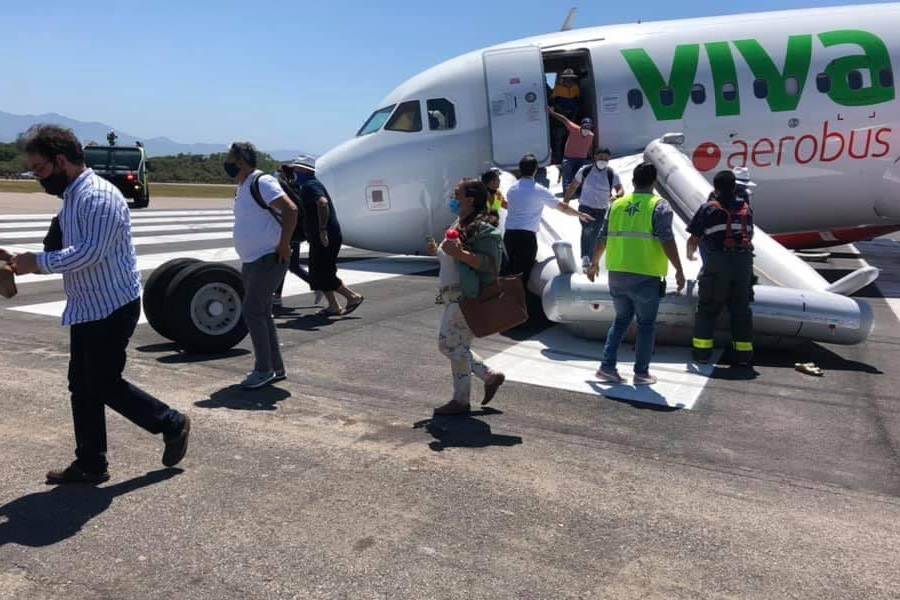 A Different Airbus Nose Gear Issue
We have seen incidents where an Airbus A320 family aircraft had issues with its nose gear. Those generally involve the gear not retracting properly after take-off. There have been at least six of these incidents, where the nosewheels locked at 90° to the side. In all cases, the aircraft made successful landings. At least these incidents show that the nose gear is sturdy enough even with some extreme side loads! But as far as we know, an incident where part of the nose gear separated, is new.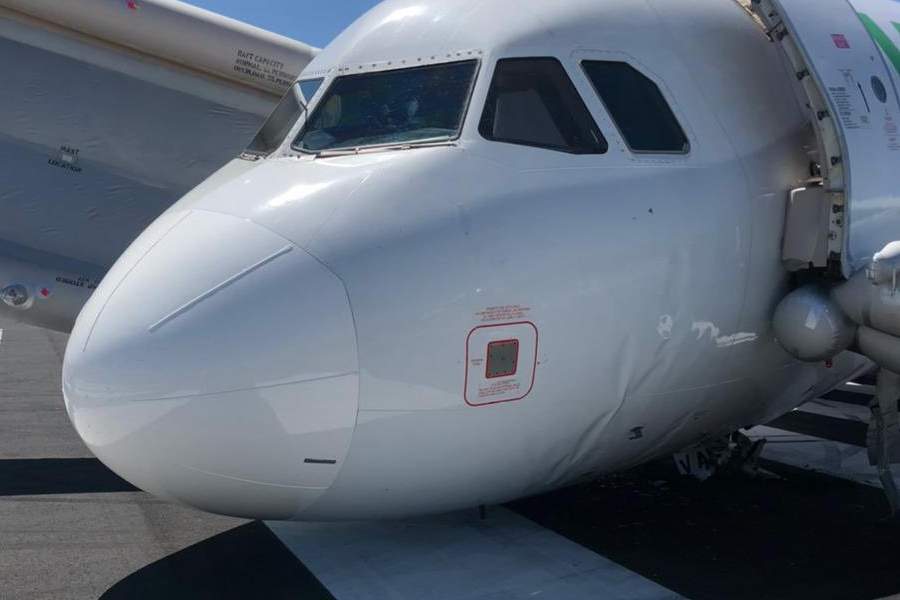 The accident aircraft isn't too old, but the separated nose gear isn't the first strange thing that happened to it. It is an Airbus A320-232, with registration XA-VAZ, and is fifteen and a half years old. Its first operator was Kingfisher in India, in 2005. In 2012 it became part of Zest Air, and then AirAsia – when they absorbed Zest. The Airbus joined the Viva Aerobus fleet in 2016.
Before getting separated from its nose gear, the same aircraft had another odd incident in 2018. On that occasion, the aircraft took off from Cancun (MMUN) and suffered a caved in nosecone! There were no feathers or blood, to suggest a bird strike. The aircrew realized that something was wrong, because of noise coming from the nosecone. The aircraft made an uneventful landing back in Cancun.
https://twitter.com/CalcunRosalie/status/1035748599320043520?s=20
In this accident, the aircraft obviously suffered more damage around the lower front of the fuselage. And since the nose gear separated, ground crews will have to solve a puzzle. How do you move an aircraft with no nosewheel, to attach a push-back truck to? We don't know the answer. But as of this writing (4+ hours later), no take-offs or landings have taken place in Puerto Vallarta since the incident.