On Sunday, a Manta Air de Havilland Canada DHC6 Twin Otter flipped upside down as it landed into Malé-Velana International Airport. The aircraft was on floats, and was landing at the seaplane base, adjacent to the airport itself.
The incident happened at 07:31 local time on the 14th. The Manta Air DHC6 was performing flight NR-117, from Como Malifuushi Resort to Malé-Velana Airport. It had 3 crew and 6 occupants on board. The aircraft was landing on water runway 'north right'. In the process, it flipped upside down and came to a stop. Rescue crews retrieved all occupants and took them to hospital for checks. Two reportedly received minor injuries, the rest were fine. The aircraft was subsequently recovered.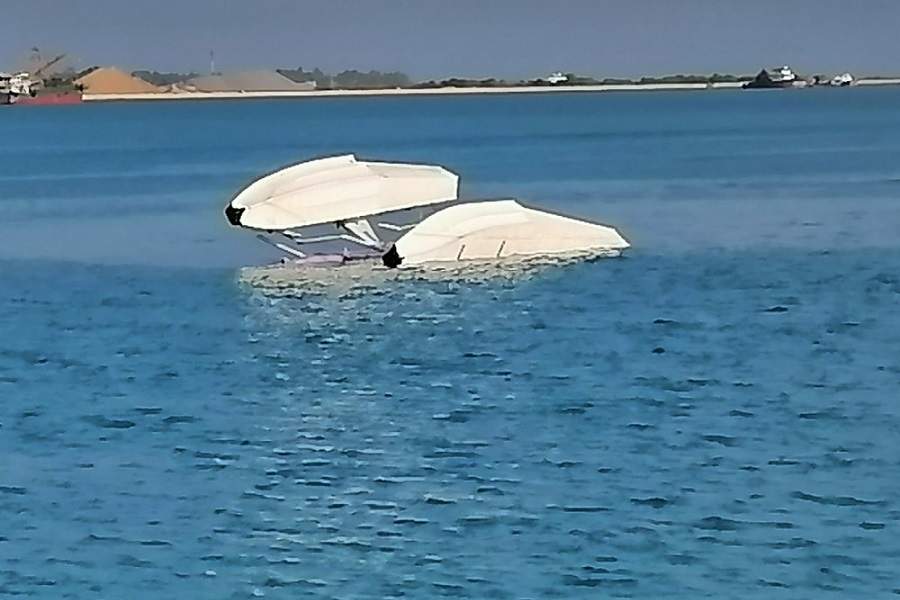 Manta Air went on social media after the DHC6 crash, initially confirming the accident and the recovery of the occupants. Later they released the following update:
"All six passengers and three crew have been discharged from Tree Top hospital and Hulhumale' Hospital after medical examinations. The aircraft is currently in the process to be salvaged for further investigations.

"We extend our heartfelt appreciation to the Maldives National Defense Force, Maldives Airport Company Ltd, Hospitals, other responding agencies, and our crew who acted professionally and swiftly to take care of our passengers during the accident. Our top priority now remains to provide any and all assistance to the families of the passengers and crew."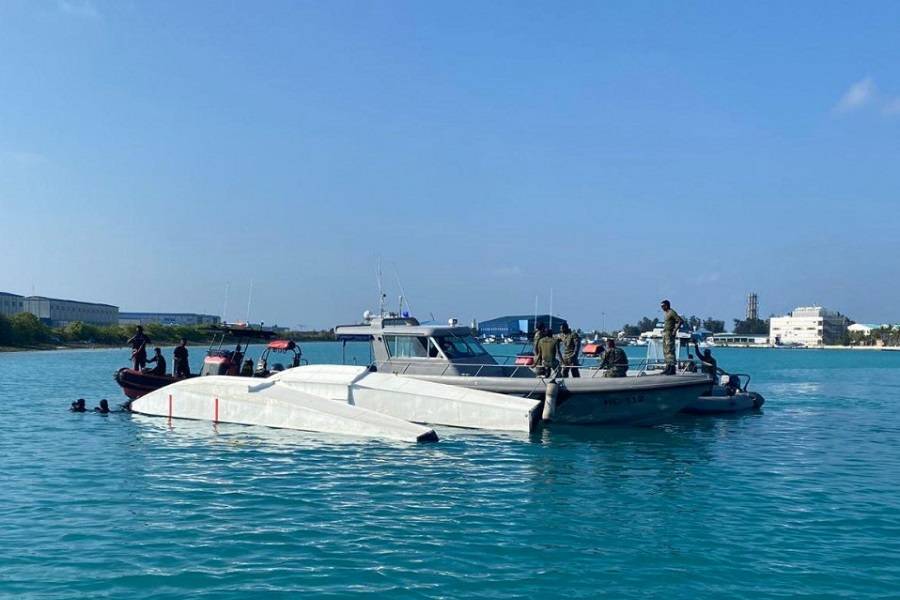 About Manta Air And The DHC6
At this time there is no information regarding the causes of the accident. The water runway the Manta Air DHC6 was landing on is approximately 800 metres (2,625 feet) long, with an approximate heading of 014. The Twin Otter had a crosswind of around 7-8 kts. Visibility wasn't an issue.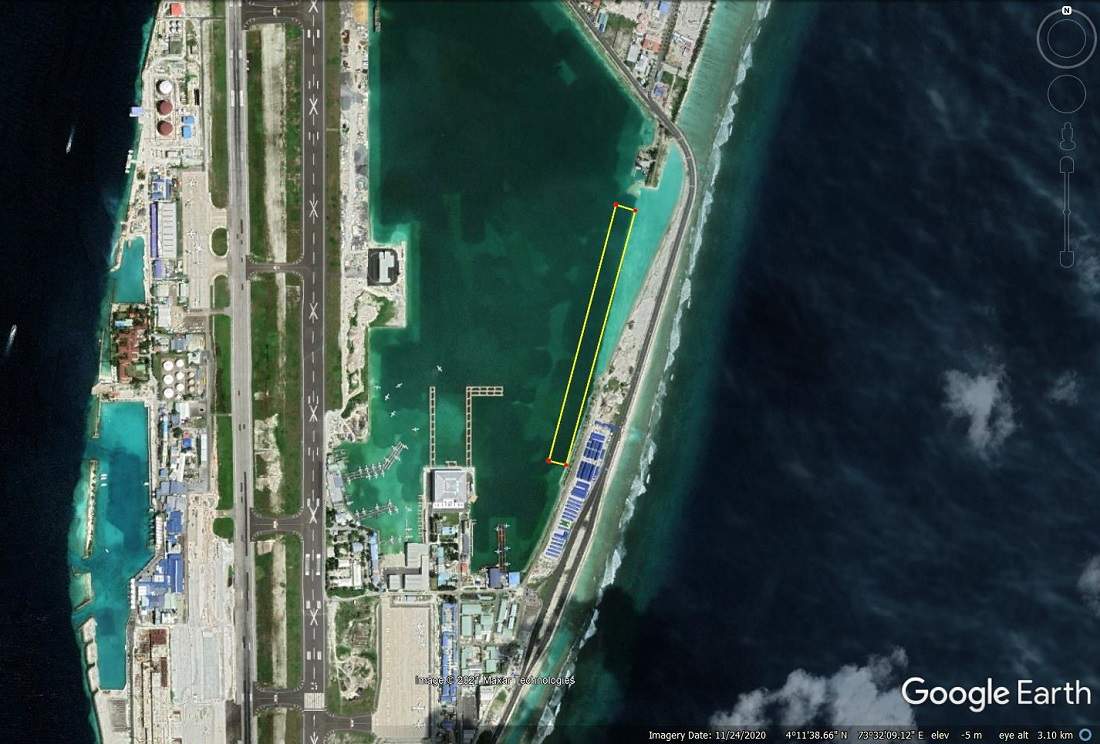 Manta Air is a very young company, operating DHC6 and ATR72 aircraft in the Maldives. They began operations in early 2019, commencing flights on floats later the same year. The accident aircraft is a de Havilland Canada DHC-6-300 Twin Otter, registration 8Q-RAE. Its manufacturer's serial number is 617. It first flew in March 1979. Understandably, it has flown for numerous operators.
It started its working life in Britain, before flying in Denmark, Canada, Panama and back to Canada again. And in this time it switched between wheels and floats regularly. Different operators leased it in the Maldives on numerous occasions, but Manta Air finally registered the DHC6 there last November.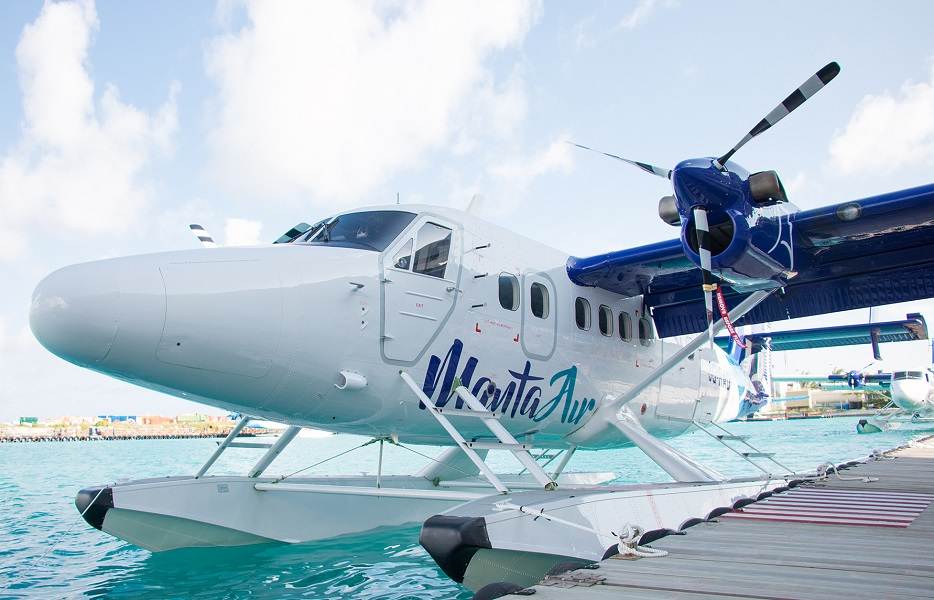 Despite its long history, the aircraft only had one other mishap. But this was long before Manta Air even existed to 'claim' the DHC6. It got damaged in a ground incident, at London Heathrow, in 1987. But thankfully, on Sunday injuries were minor, as with the previous landing accident we saw. Let's hope these incidents stay rare.
Source: AvHerald