An Airbus A321neo that carried UK government officials since March 2021 suffered an accident, involving loose and missing windows in flight.
This bizarre accident appears to have happened on Wednesday the 4th of October this year. It involves Titan Airways flight AWC-305Y, departing from the United Kingdom's London Stansted Airport (EGSS). The flight's unusually distant destination, for an A321neo, was Orlando International Airport (KMCO) in Florida, USA.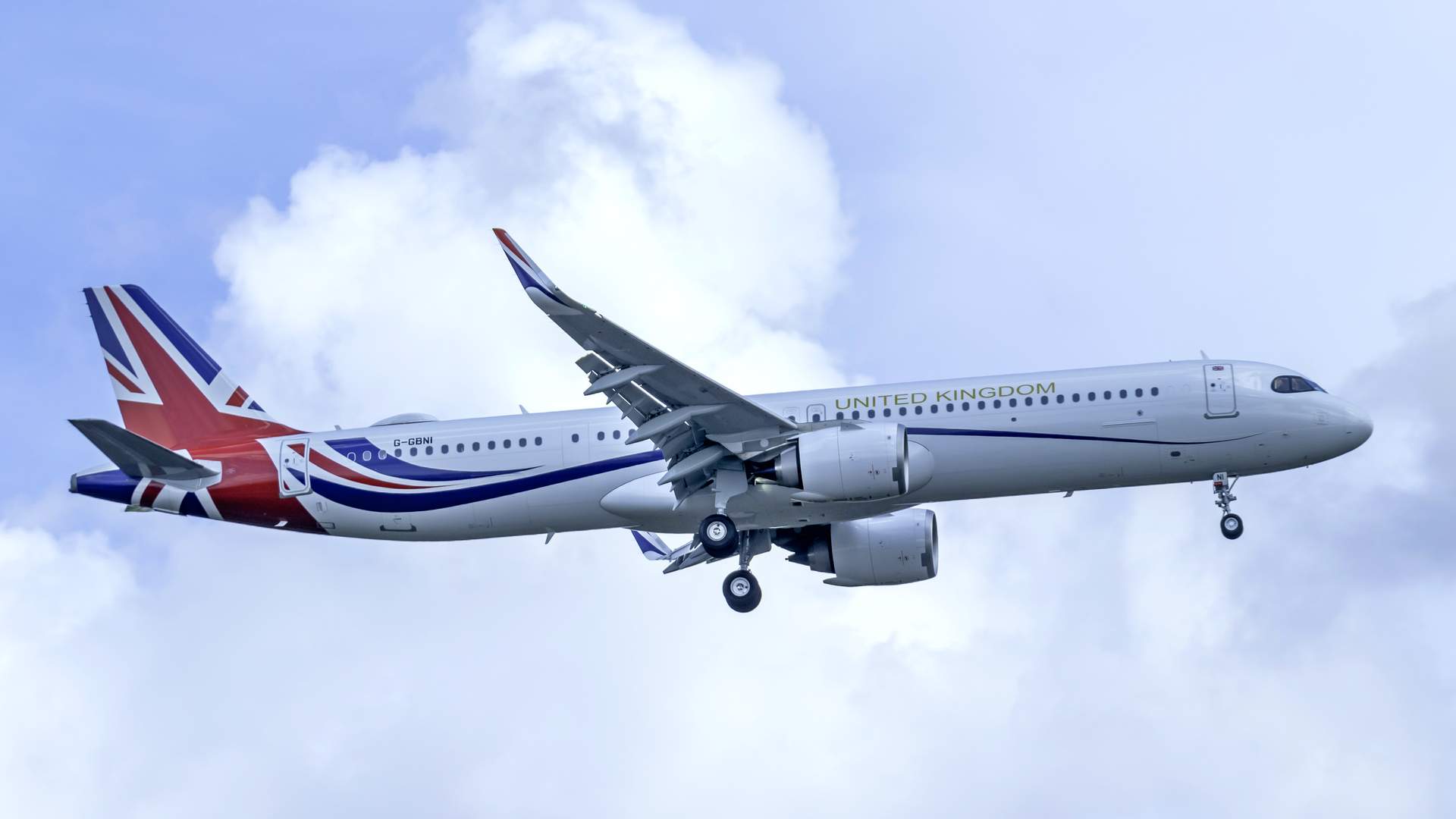 This accident happened shortly after the flight's departure. It appears that three passenger windows on this Airbus A321neo came loose, as the aircraft climbed out from runway 22 in Stansted. Worse, the departing windows apparently caused damage to the left-hand horizontal stabilizer of the A321neo.
There is some disagreement on whether or not this was a revenue flight – and whether or not there were passengers in the cabin of the A321neo, as the windows came loose. This particular aircraft now has registration G-OATW. It is two-and-a-half years old.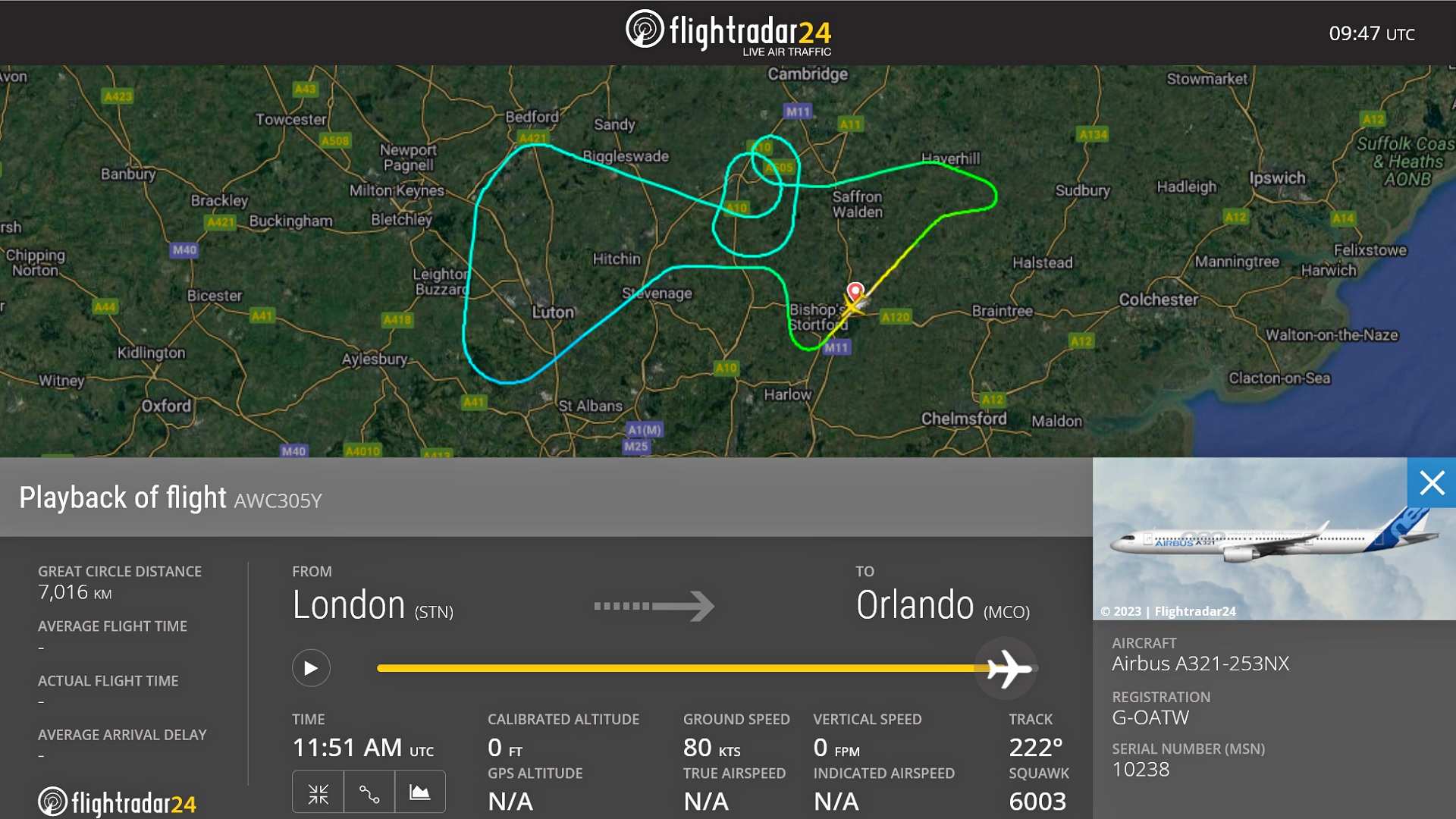 A321neo Grounded After Losing Windows
But until the 25th of September, this jet was part of the fleet of the UK government, carrying ministers and other officials worldwide. In that role, it had a special livery and registration G-GBNI. It had a fairly premium-heavy cabin configuration, with 80 seats.
In its governmental role, the Airbus was still operated by Titan Airways, as part of a wet-lease or ACMI (aircraft, crew, maintenance, insurance) deal. It belongs to lessor ALC (Air Lease Corporation). On the 23rd of September, the aircraft made its last positioning flight with the G-GBNI registration, going into maintenance, at London Southend Airport (EGMC).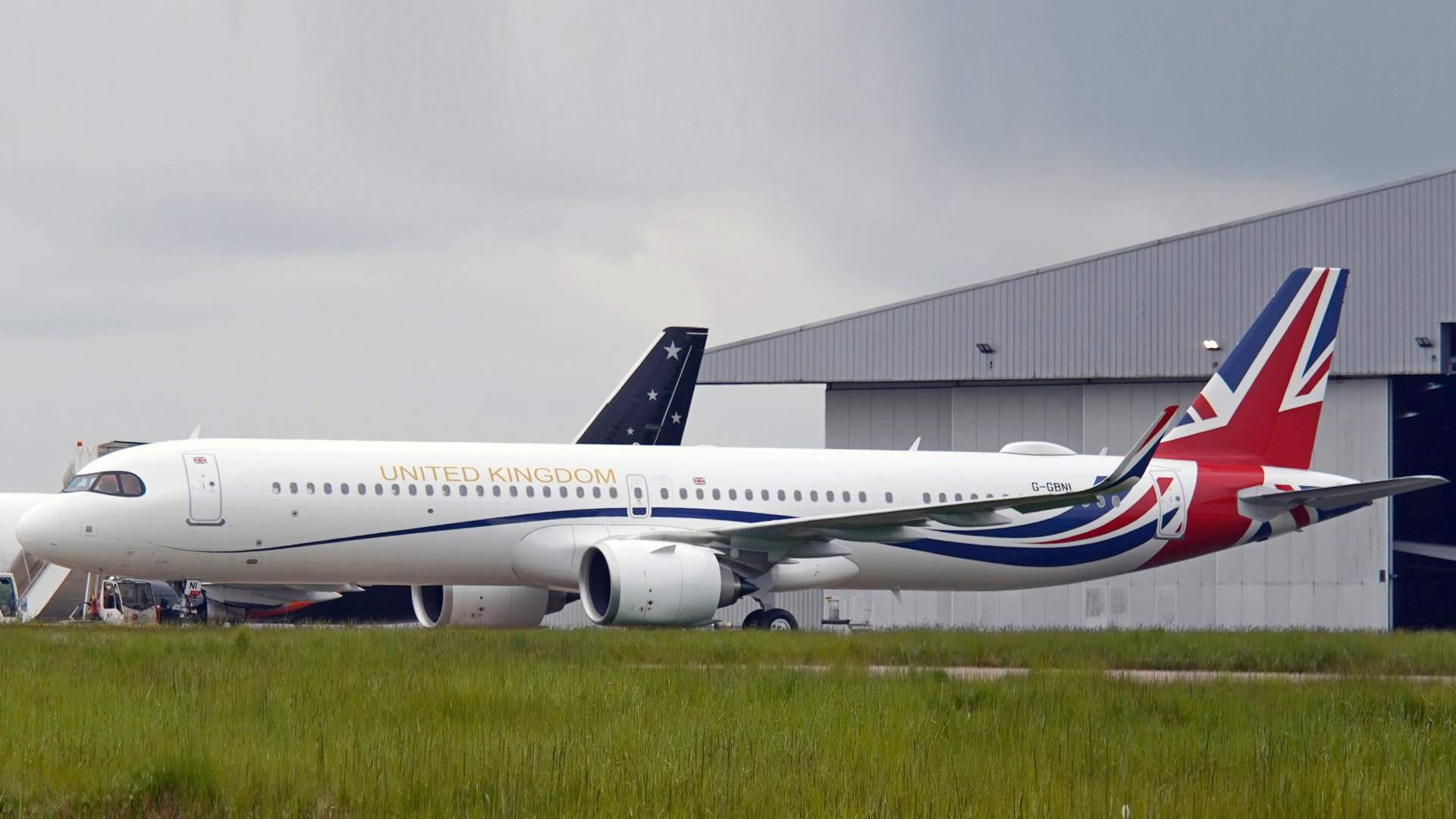 During the incident with the loose windows, the flight crew of the A321neo noticed excessive noise during their climb. They were passing 10,000 feet at the time, reaching 15,000 feet before stopping their climb. The aircraft landed back on Stansted's runway 22, approximately 37 minutes after taking off.
As of this writing, the aircraft is still in Stansted. It hasn't flown since the accident flight. Before this flight, it spent several days in London Southend, making an incident-free positioning flight back to Stansted, before the accident flight. It isn't clear if the aircraft still has the same livery it had in its previous role. Its cabin now has a different but still premium-heavy/VIP configuration, with 64 seats.