An Antonov An-26 lost a wing section in unclear circumstances, during a landing attempt in South Sudan. There were no reported injuries.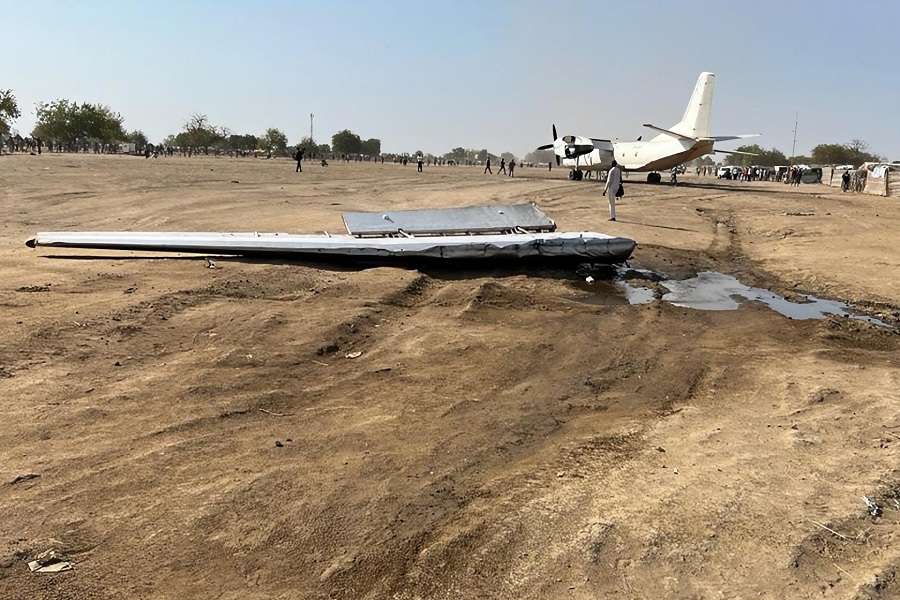 There have been a number of unusual aircraft incidents and accidents in South Sudan, over the past several months. Some (but certainly not all) have featured Antonov An-26s. The country's authorities even banned commercial operators from flying these planes, for some months. But what makes this particular event different, is that this aircraft appears to be military.
This accident involves an aircraft reportedly belonging to the South Sudanese Air Force, with registration SP-402. The Antonov An-26 lost a section of its left wing, outboard of the engine, as it landed. Its crew were performing a cargo flight, from Juba International Airport (HJJJ) in South Sudan to Agok, in the Abyei region.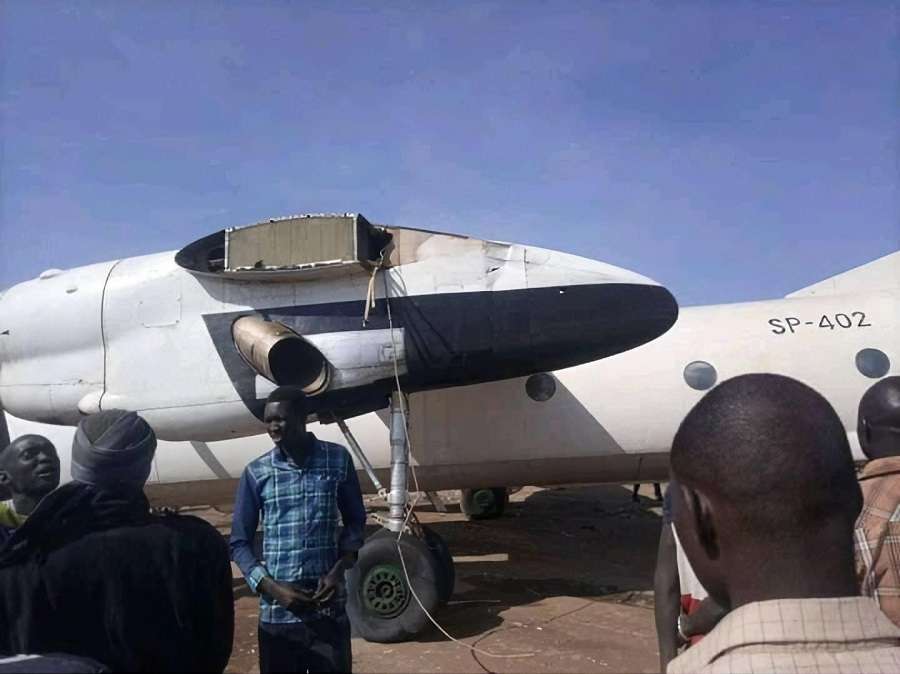 Antonov An-26 Misses (?) Runway, Loses Wing
We have not been able to find any official information about Agok's runway. But it appears to have an unpaved surface and is approximately 1,200 metres (3,940 feet) long. However, it seems that the Antonov An-26 broke off a wing in part because it didn't actually land on the runway. There is some flat but not perfectly even space, just south of the runway. And it seems that this is where the plane landed!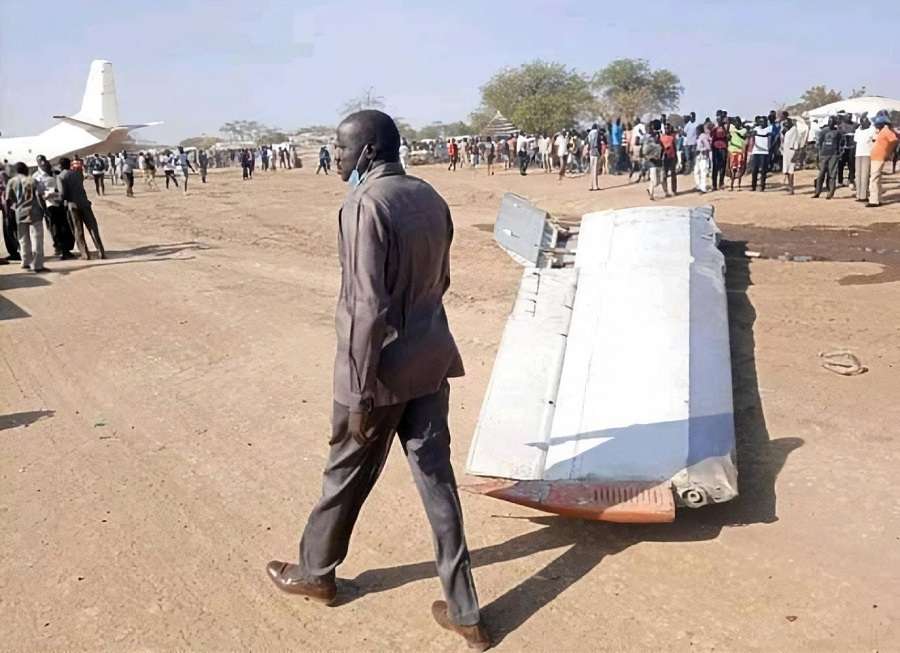 Abyei is a disputed region, on the border between Sudan and South Sudan. It currently has special administrative status, with its own local government. A local official spoke about the Antonov An-26 wing event, firstly to highlight that it had no victims:
"No person has died as a result of the crash, there were four people on board and none of them died. What we have done is that we have requested the government in Juba to send a team to the area to conduct investigation."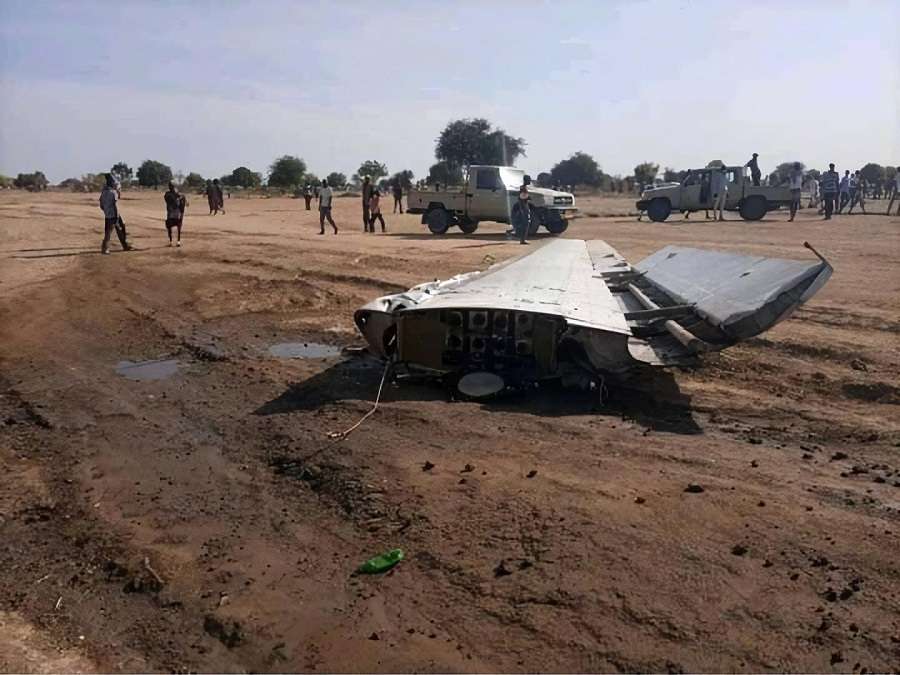 The images show that the wing of the Antonov An-26 broke off outboard of the left engine. But we don't know if it hit the ground or another obstacle, along the way. Some reports say that the aircraft hit a pothole, deep enough to bring the wing in contact with the ground. The pictures don't show any significant damage to the propeller or the rest of the aircraft.
An Emerging Pattern?
The official, who the local sources do not name, also observed that this is far from a unique incident in South Sudan, involving an An-26:
"This issue of Antonov plane is growing concern for our people because one last year, several plane have crashed in South Sudan killing dozens of our people and this is alarming."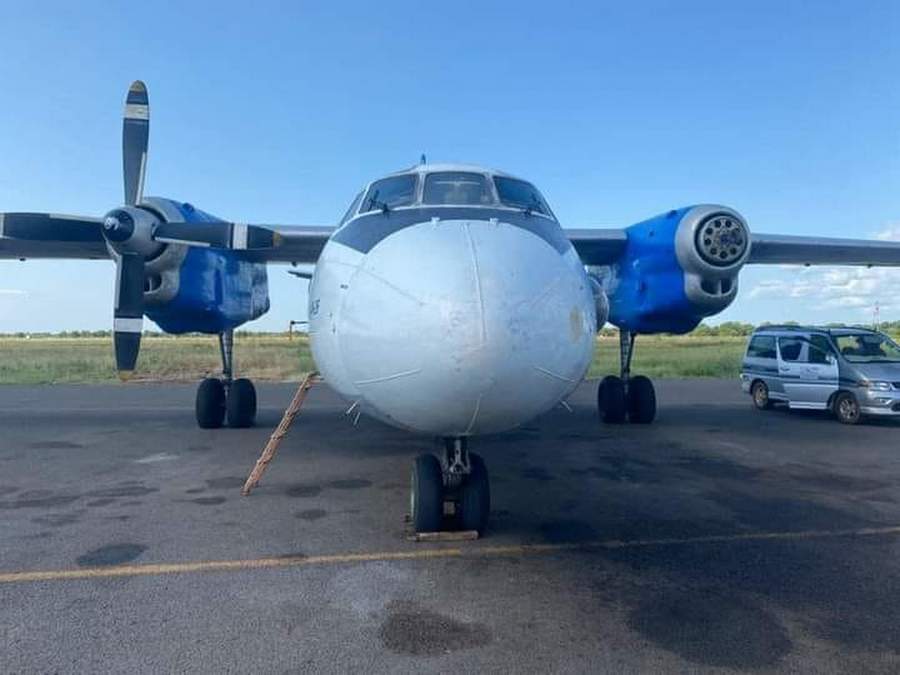 Other sources say that there were five crew members, five teachers and two security personnel onboard the aircraft. Photos show some liquid near the severed wing of the Antonov An-26. But it's not clear if this is water or fuel. In any case, there is no indication of fire. The plane's cargo load was primary leaving certificate examination papers, for local schools!
We have seen multiple incidents and accidents involving different aircraft types in the region. These don't involve just the Antonov An-26, however. At least two fatal crashes involved types like the Let-410. But perhaps more to the point, we have seen issues with aircraft operating with dubious registrations and transponder codes. And this suggests that the various mishaps we see may have less to do with any specific aircraft type, and more to do with other factors.