An unknown Antonov An-26 that departed from Juba, South Sudan, lost a propeller while in cruise flight. The aircraft apparently landed safely.
Sometimes the news story isn't the incident itself. We generally try to give an adequate general description of accidents and incidents. This generally includes the type, registration and history of the incident aircraft. In this incident, the best we can offer is that it involves an unknown Antonov An-26. Some observers opine that it is an An-26ASLK.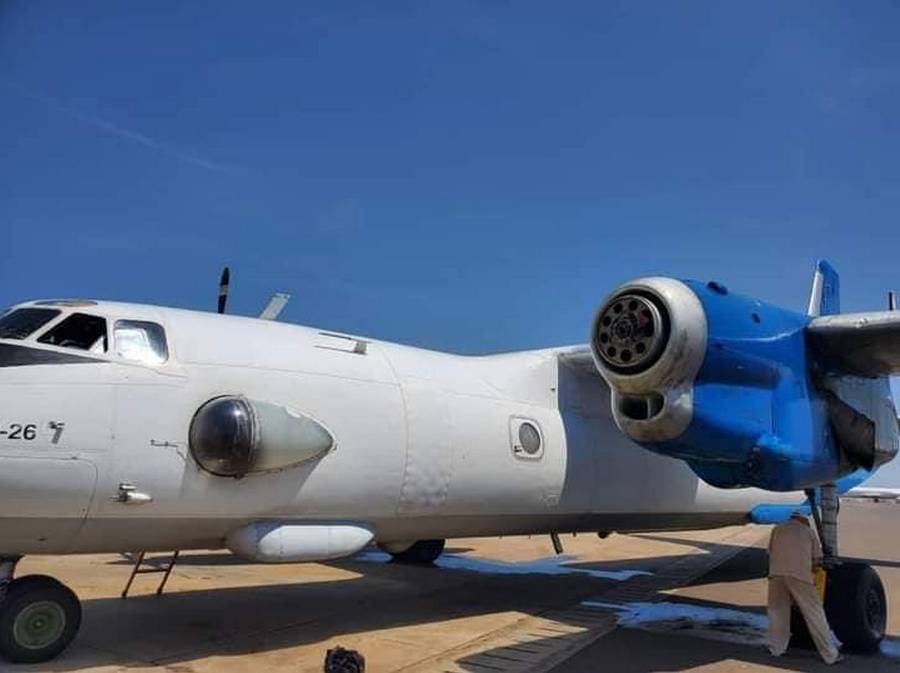 The unknown Antonov An-26 began its flight in Juba International Airport (HSSJ), heading north for Paloch Airport (or Paloich – HSFA) in South Sudan. It was about a quarter of the way to its destination, near Bor, when the propeller of the left engine separated from the aircraft. The propeller, complete with its hub, hit the ground intact.
The propeller struck about 200 metres (656 feet) away from a number of road workers, on the Juba-Bor highway. These ground observers saw smoke and saw the propeller flying off the unknown An-26. They then saw the aircraft make a U-turn, heading back south towards Juba. As troublesome as the separation of a propeller hub is, the fact that Antonov An-26 remains unknown is more disturbing.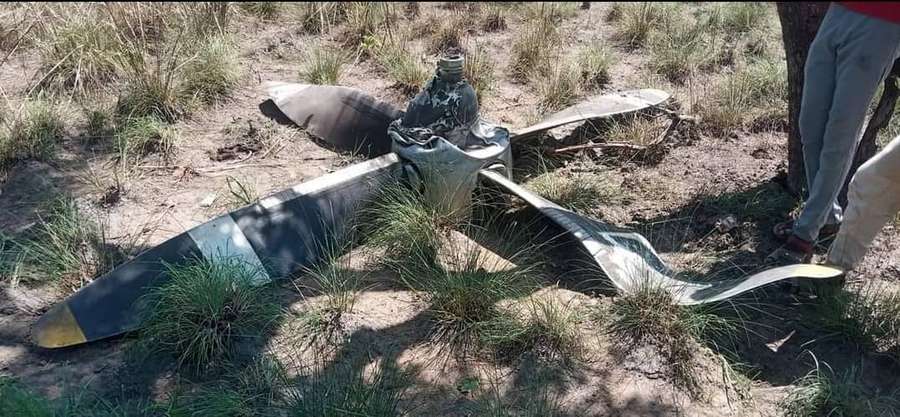 Unknown An-26 Aircraft And Fake Let L-410 Registrations
We recently saw a seemingly minor incident, also in Juba International Airport, involving a runway incursion. On that occasion, the landing aircraft (a flyDubai 737) went around, because an unknown aircraft entered the runway. That aircraft had a transponder, identifying it as a German glider. Its subsequent flight profile confirmed (if confirmation was needed) that it wasn't a glider.
Unfortunately, fake, tampered or missing transponders appear commonplace in the region. In addition to this unknown An-26, in March we saw the fatal crash of a Let L-410 UVP in South Sudan. Juba was that aircraft's home airport as well. It had a fake registration, which took a couple of days after the crash to decipher.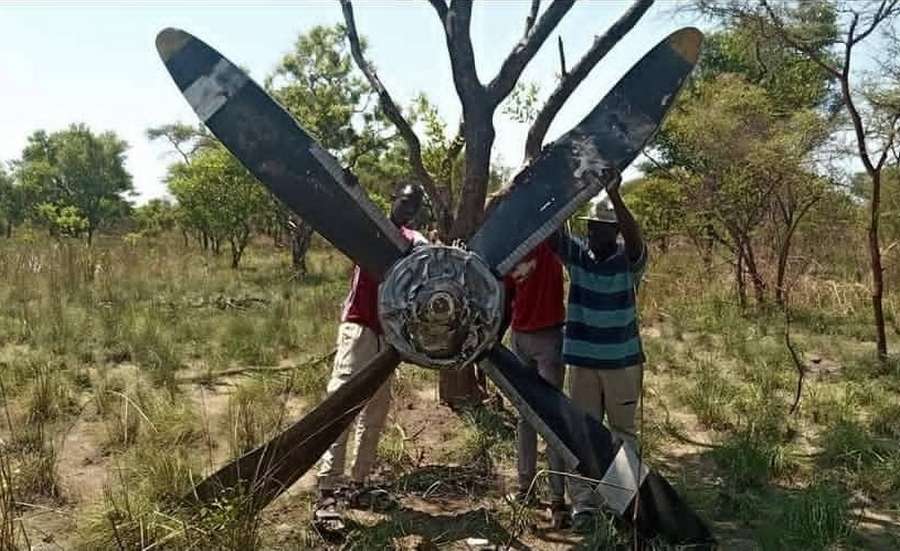 Some comments on today's incident seem rather troublesome. According to local reports, the Director of Juba International Airport confirmed that the unknown An-26 made a safe landing back to the airport. The Director said:
"It is a cargo plane and it came back to Juba and landed safely. Nothing has happened. The plane came with one propeller, AND IT IS SOMETHING NORMAL."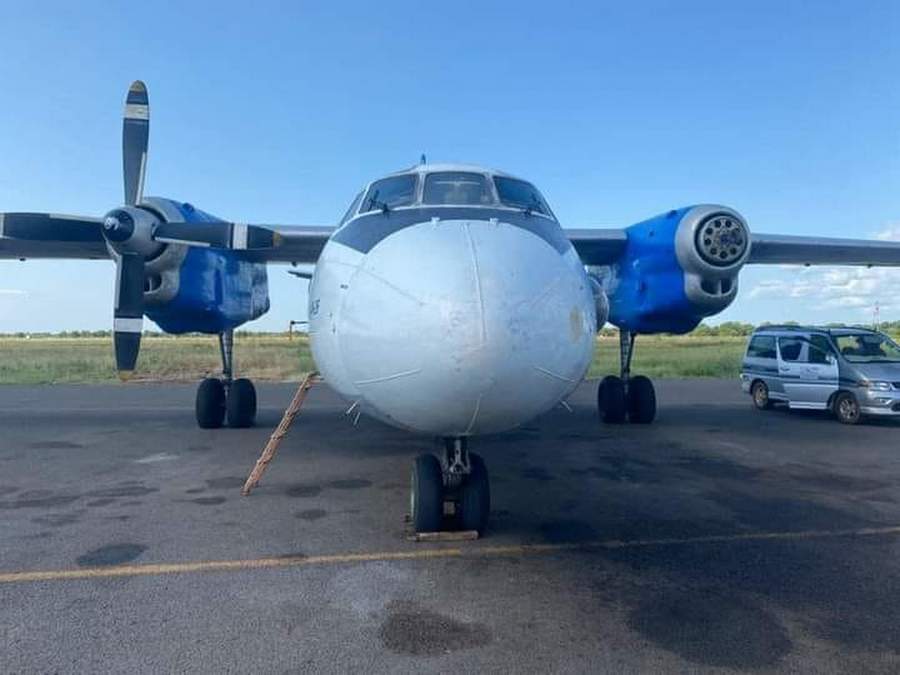 Not Everyone Agrees
Thankfully, it seems that to some in South Sudan, having an unknown An-26 lose a propeller and land without a transponder, is not "something normal". Or alternatively, they are trying to ensure that it doesn't become normal. So the South Sudan Civil Aviation Authority (SSCAA) released this statement, later the same day:
"Following the repeated inconveniences caused by own private companies operating AN 26 aircraft in South Sudan; the Ministry of Transport and the Administration of South Sudan Civil Aviation Authority in their joint meeting held today 20th May 2021, came with a resolution Ordering all the Companies operating AN 26 aircraft to cease operation in South Sudan as from today 20th May 2021, until further notice with an exception of UNMISS/UN.

"All the operating Managers of the said AN 26 aircraft are to implement this order without fail.

"The Manager of Juba International Airport is therefore directed to monitor this order strictly including the security personnel deployed to SSCAA at JIA."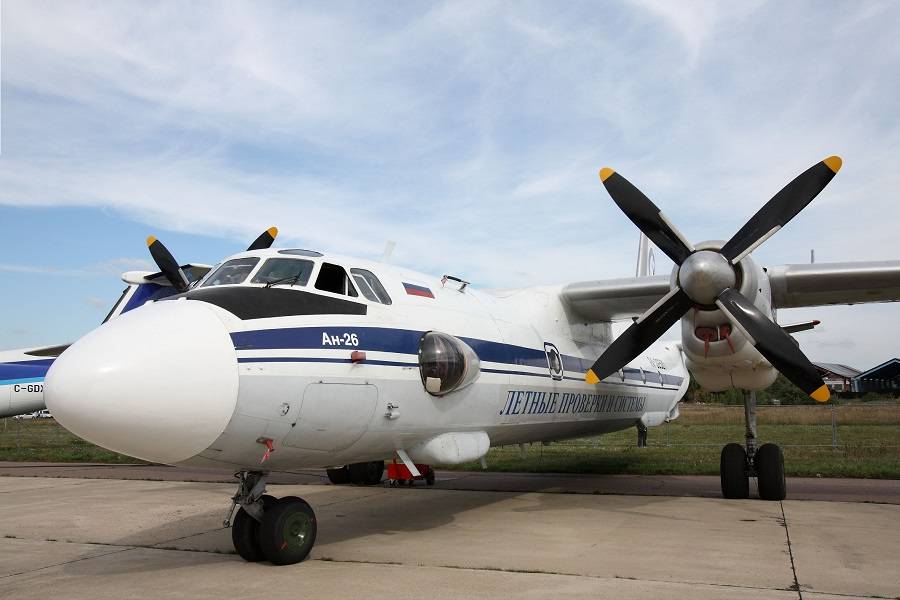 "UNMISS/UN" refers to a United Nations Mission in South Sudan. They, too, use an Antonov An-26 – not an unknown one. This one has registration UR-UZI. And according to Av Herald, it is the only Antonov An-24/26 flying with a transponder, identifying it as such.
The SSCAA letter doesn't mention an investigation into the incident.
The Antonov An-26 is a sturdy, Soviet-designed, twin-turboprop cargo aircraft. It first flew in 1970, as an improvement of the An-24, which was about a decade older. The newer An-26 incorporated a rear ramp door. A bit over 100 of the aircraft are still in service, mostly in Africa. Although from what we see with this An-26 incident, perhaps the real number is much higher, once we factor in a few unknown examples.