A 737 had a double cow strike while taking off in Bangladesh. Fortunately, the aircraft and its passengers suffered no damage or injuries.
The incident happened on the 30th of November and involved Biman Bangladesh flight BG-438. This was a very short flight, between Cox Bazar Airport (VGCB) to Dhaka Shahjalal International (VGHS) in Bangladesh. The aircraft had 94 passengers and 6 crew on board. After a delay of over one hour and a half, the 737 lined up with runway 35, at 5:53 pm.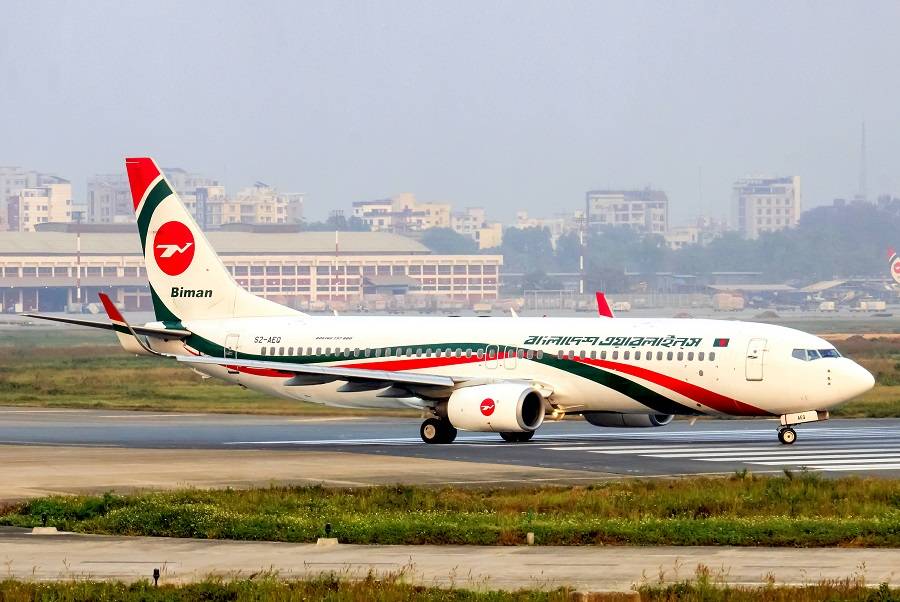 The aircraft accelerated down the runway and rotated normally. However, the cow strike actually happened after the 737 had lifted off the runway. The two animals had been on the runway itself. Fortunately, the flight crew were then able to continue their climb. Unfortunately, ground crews soon got to the two cows, finding them dead on the runway.
It appears that the Biman 737 pilots either saw the cows before the strike incident or ATC informed them immediately. However, the crew elected to continue the flight, with a lower cruising altitude. Typically, this short flight would cruise at only FL180. But on this occasion, the crew levelled off at just 10,000 feet.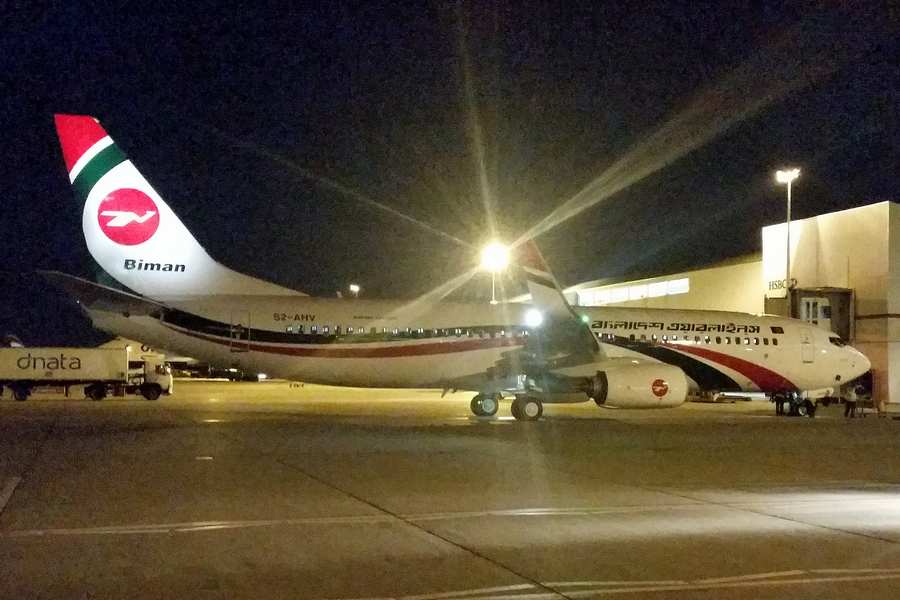 Low 737 Pass After Cow Strike
Then just over an hour after the cow strike, the 737 crew made a low approach over Dhaka's runway 14, for a tower inspection. It isn't clear at this point which part of the aircraft hit the two animals. Some reports (including local police) suggest the jet's right wing was the culprit, others the landing gear. In any case, the Biman crew landed their aircraft on runway 14 in Dhaka, after the low approach. The flight lasted about an hour and fifteen minutes.
The Biman 737 returned to service a bit over two days after the cow strike incident. It is an 11-year-old 737-8HO(WL), with tail number S2-AEQ. The aircraft first flew in 2010, for China's Okay Airways. Biman began operating it in May 2019.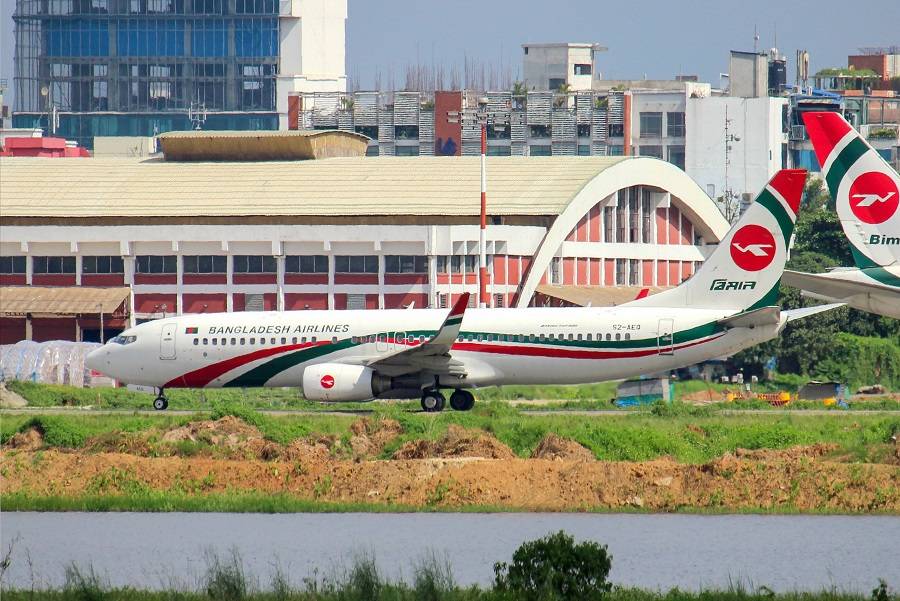 Typically, when it comes to encounters between aircraft and the animal world, we refer to bird strikes. But occasionally, we learn of encounters with other animals entering a runway, with unfortunate results. Incidents with dogs or smaller animals are not unheard of. And last year we even learned of a bear strike, in Alaska.
Unfortunately, the dark asphalt or concrete stays warm in the evenings, drawing birds and animals. Also, Cox Bazar Airport appears to be undergoing significant reconstruction, all of which could have been a factor in this 737 cow strike.