With more funding from investors, Zeroavia moves its focus to a 50+ seat, hydrogen fuel-cell power train replacement programme.
Before reaching its 50+ seat milestone, Zeroavia is busy perfecting its current design. The powerplant that is currently installed in its Piper PA-46, is the ZA-250. '250' is for 250kW, or 340hp – a bit short of the Malibu's 350hp. The company is a few months late in its development schedule, but are currently preparing for cross-country flights. They will start with 60-mile flight (already demonstrated in a ground simulation) before upping to their final fuel system and 300-mile flights.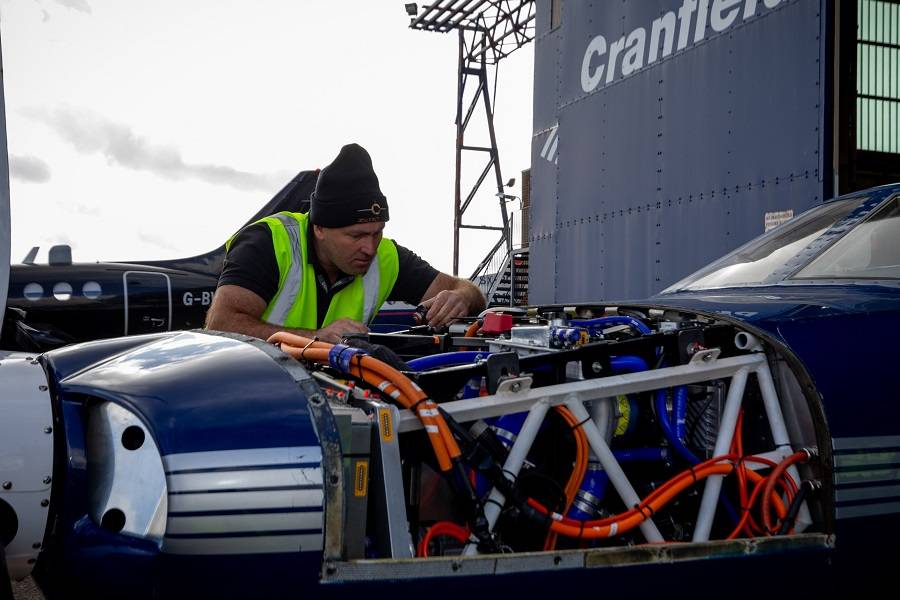 As we already saw, Zeroavia already has a candidate aircraft for this unit, before moving to a 50+ seat design. The 10-passenger Britten-Norman Islander normally relies on two 260-300hp piston engines. A version of the ZA-250 should be able to replace them, just fine. This is Project HEART, one of the two Islander-related initiatives. It is actually a 5-year project, but the full duration includes development of another, 19-seat platform.
Zeroavia And The 50+ Seat Target Build Up
Zeroavia's next step (which also relates to the above), involves scaling up the ZA-250 into the ZA-600. This 600kW (816hp) engine will be a realistic replacement for the smaller of the PT6A turboprops. Zeroavia acknowledges that it will be heavier than the popular turboprop design, and not quite enough for 50+ seats. However it will be more efficient, and a suitable power unit for the DHC-6, the PC-12, the Do-228 and the Cessna 408. Range will be around 500 miles.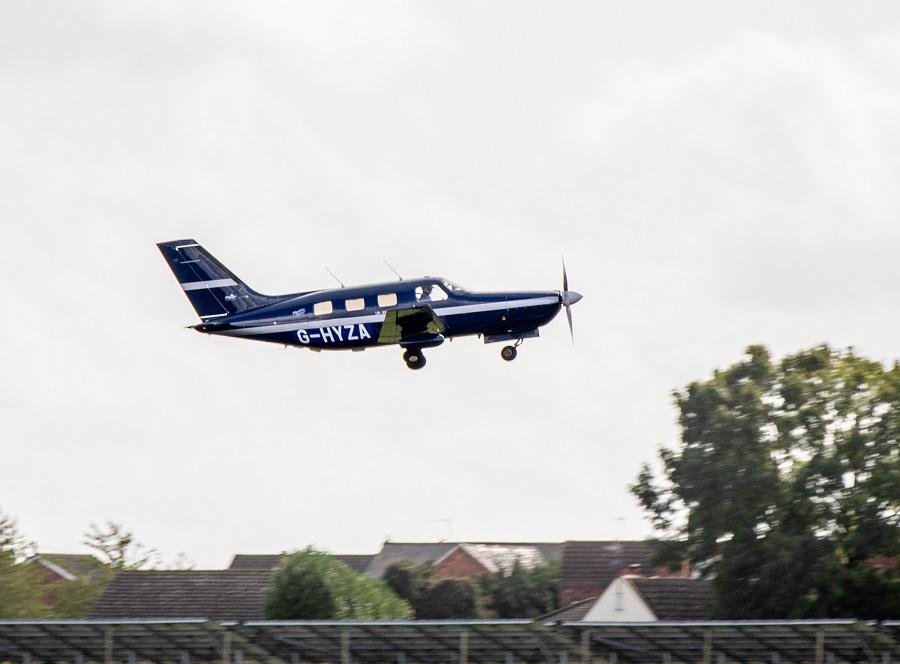 But these aircraft are not big enough. Zeroavia aims to begin implementing its ZA-600 to these designs from 2023, before moving to its 50+ seater powertrain. And thanks to new developments, they now have the funding to do it. British Airways, Horizons Ventures, Breakthrough Energy Ventures, Ecosystem Integrity Fund, Summa Equity, Shell Ventures and SYSTEMIQ are among their backers. They have invested $24.3 million, to allow Zeroavia to move from the 2024, 20-seat timeline, to 50+ seats in 2026.
The image below (from British Airways) pictures Zeroavia's 50+ seat project as an ATR-72. This plane certainly fits the 50+ seat description. However it is worth pointing out that the ATR-72 has two Pratt&Whitney Canada PW127 turboprops, producing 1,846kW (2,500hp). Even the smaller ATR-42 has either the same engines or (in earlier versions) smaller ones, making 1,300kW (1,800hp).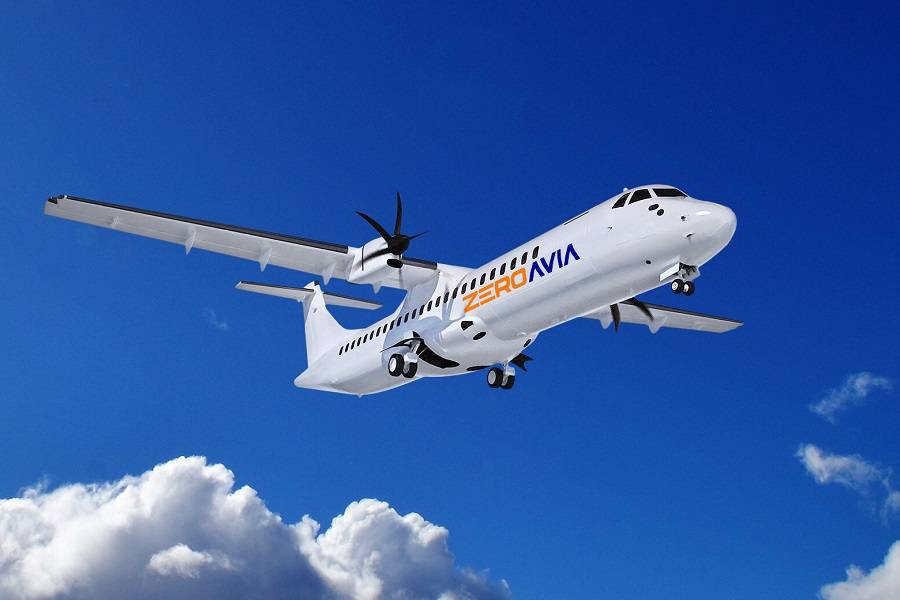 Funding And Future Targets
The above gives us an indication of Zeroavia's 50+ seat powerplant output target. They don't mention range in this announcement, but previous estimates for a 50-100 seat plane mentioned 1000 nautical miles. In any case, this extra backing gives the company much-needed confidence in its initiative. With it, total investment goes up to $53 million. To be clear, this latest funding is on top of the $21.4 million we mentioned in December.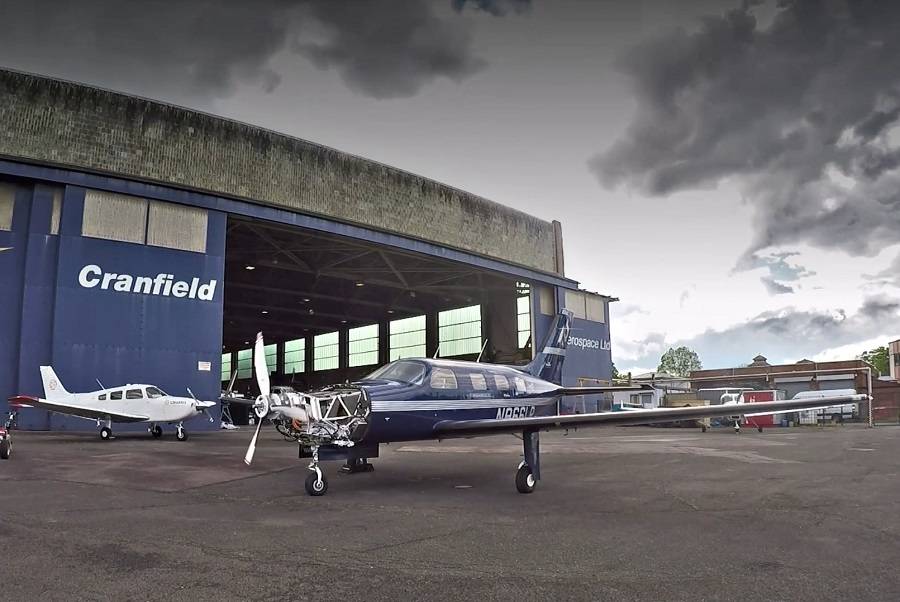 Val Miftakhov, CEO and founder of ZeroAvia said:
"This new funding, in conjunction with our other recent milestones, will significantly accelerate our path to zero-emission solutions for larger regional aircraft at a commercial scale. With the airline industry lining up and ready to shift to zero-emissions, we expect to see wide-scale adoption of this technology. We are extremely grateful to British Airways and our other investors, who are helping speed up our progress and ultimately the aviation industry's adoption of zero-emission flight."
But Zeroavia's ambitions don't end with their 50+ seat aircraft. Their 2030 goal is for a 100-200 seat aircraft with 2,000nm range, then 2035 for 200+ seats and 3,000nm. And for 2040, 200+ seats and 5,000nm. These certainly are bold targets, higher even than Airbus'. They also depend on other developments, including infrastructure and the supply chain around hydrogen! But this is becoming ever more interesting.