We have seen a lot of interest in new and existing airlines, from sea-going shipping companies lately. And it's not just about cargo, either!
Sometimes the biggest changes around us are the subtle ones. We have seen the crushing effects of the pandemic on passenger airlines, and the rise in demand for air freight. Obviously, the two are quite closely related, with belly-hold cargo in passenger aircraft accounting for around half the market's capacity.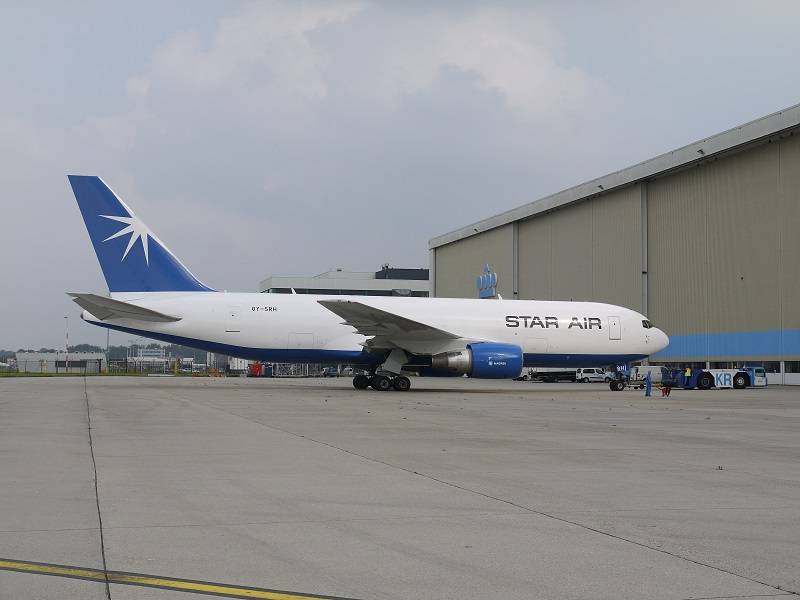 Since we have an aviation focus, we often look at cargo airlines – but not shipping companies. But there are quite strong links between these two markets. And slowly but surely, shipping companies appear in aviation news. In this article, we will have a quick look at three recent examples.
Shipping Companies With Airlines
First, there is Maersk, a Danish company that owns one in five shipping containers in the world. Last November, Maersk and Boeing announced an order for two 777F freighters. Many shipping companies have working agreements with cargo airlines, but Maersk owns one. This is Star Air, which already operates a fleet of 767s.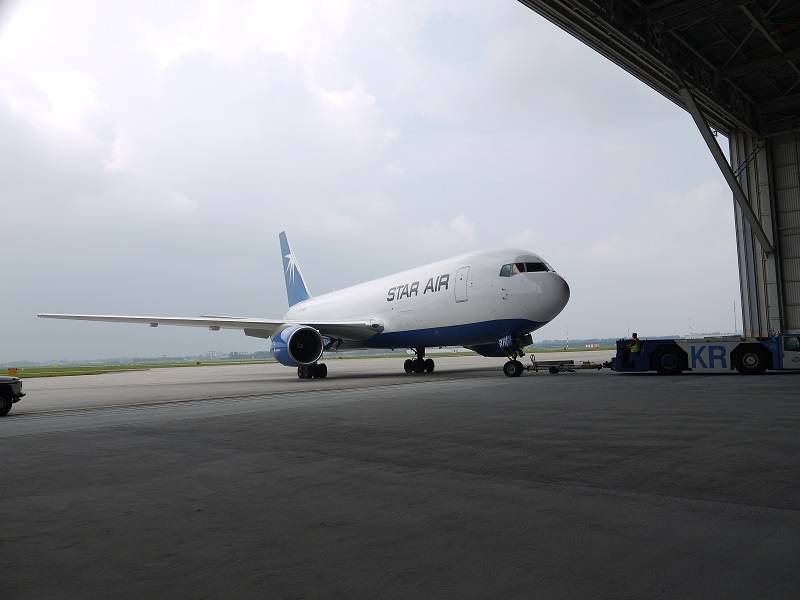 Also, Maersk recently bought Senator International, a forwarder, who owns another six freighters. Star Air has 15 767s, and along with its parent, has plans to lease three more. But the shipping company has wider air-freight plans that will involve other airlines as well. Overall, Maersk plans to use its own aircraft for only a third of its air freight needs. The rest will be belly cargo in passenger jets.
Then, there is CMA-CGM. This company drew our attention when it placed an order for four new Airbus A350F freighters. The shipping company's order came between that of Air Lease Corporation and Singapore Airlines. CMA-CGM firmed up the order in December. But these A350Fs won't be the company's first air freighters.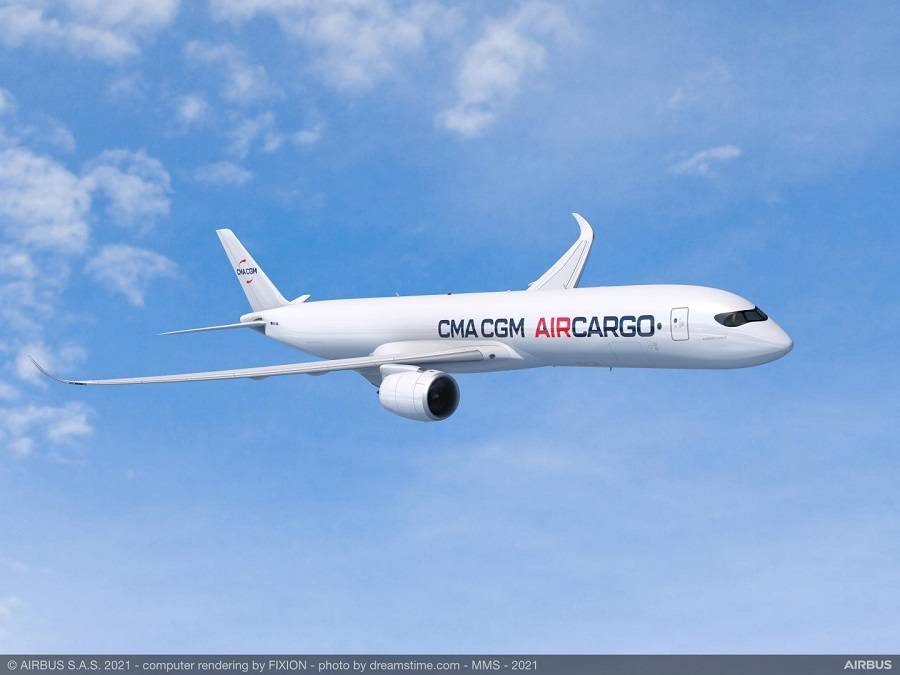 Good Plane Deals And… Passengers?
The shipping company already owns four Airbus A330-200Fs, that used to belong to Qatar Airlines. Air Belgium operates these aircraft, on behalf of CMA-CGM. The company will also take delivery of two brand-new 747-8Fs, from a pre-pandemic order that Russia's AirBridgeCargo didn't take up. Air Belgium is in a habit of picking up new or almost new jets that others decided to part with, for whatever reason. The airline also has two A330-900s, from an Air Berlin order.
Both of these shipping companies either own or have strong relationships with cargo airlines. The third shipper is MSC, and here things take an unexpected turn. Just a few days ago, we saw that Lufthansa has shown interest in acquiring a stake in ITA. This is the Italian flag carrier that succeeded Alitalia. However, newer information suggests that Lufthansa only wants a minority stake in ITA, perhaps no greater than 40%.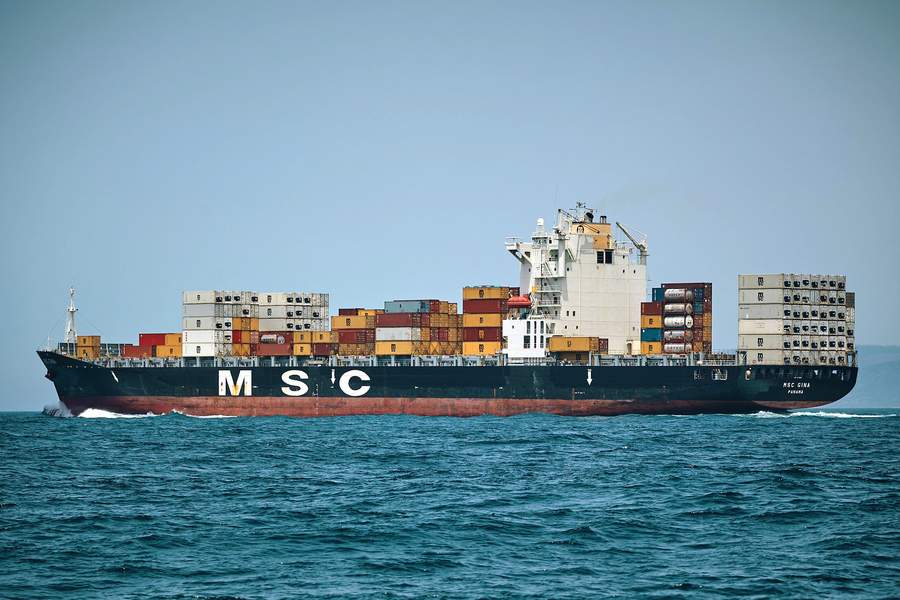 On the contrary, Switzerland-based MSC wants not only a majority stake, but it's also after a direct involvement in ITA's operations. In addition to cargo shipping operations, the group includes MSC Cruises, explaining why it wants to work with passenger airlines. At the moment, ITA operates four aircraft for freight-only flights. Presumably, these are A330 "preighters". But an MSC acquisition could see the airline's cargo operations go up a few gears.
Dynamics Between Shipping Companies And Airlines
So, why are shipping companies starting or increasing their involvement with airlines? The answer has to do with the relationship between the rates for maritime freight and air freight, through the pandemic. The lack of belly-hold cargo in passenger jets caused air freight rates to double or triple. Obviously, this doesn't apply to all routes. However, it is the case for many key freight connections.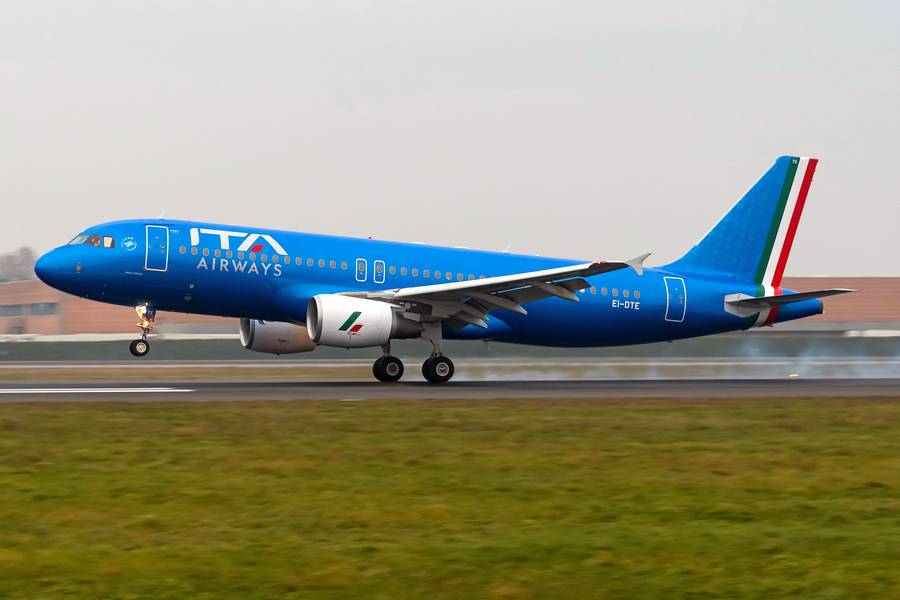 But in many of these key routes, the rates for maritime freight increased eight-fold, or more. Pre-pandemic, sea-faring shipping and cargo airlines had fewer reasons to interact. This was because air cargo was many times more expensive. However, the disproportionate increase in rates for maritime freight changed this relationship.
At the same time, the schedule reliability of maritime freight has suffered – a lot. In the United States, many shipping companies used cargo airlines to avoid port congestion and make up for production delays. This was another driver for increased air-freight rates in the pandemic. Airfreight is still more costly than sea freight. But it's close enough to consider.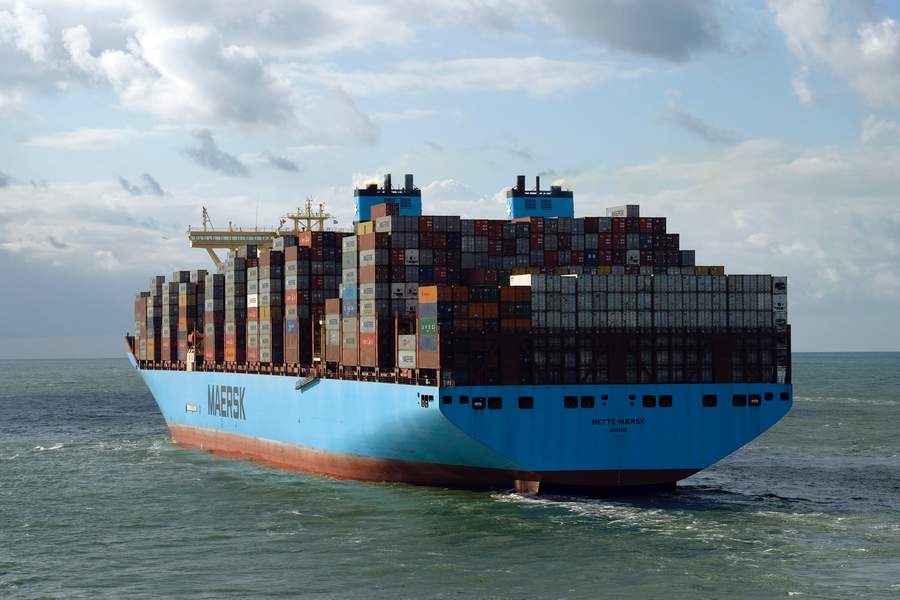 2020 and 2021 were difficult but busy years, for all supply chains. But they also offered some valuable lessons, about how to continue in the future. In practice, shipping companies saw how they can use cargo airlines, in more cases, as a viable alternative.
Passenger airlines also saw how belly-hold cargo can make a partially-filled flight economical. And this has implications for their future aircraft orders. These new relationships between shipping companies and airlines could bring a few more changes in how we travel – mainly long-haul. We might even see some different aircraft versions, as a result. Could "Combi" aircraft make a return?