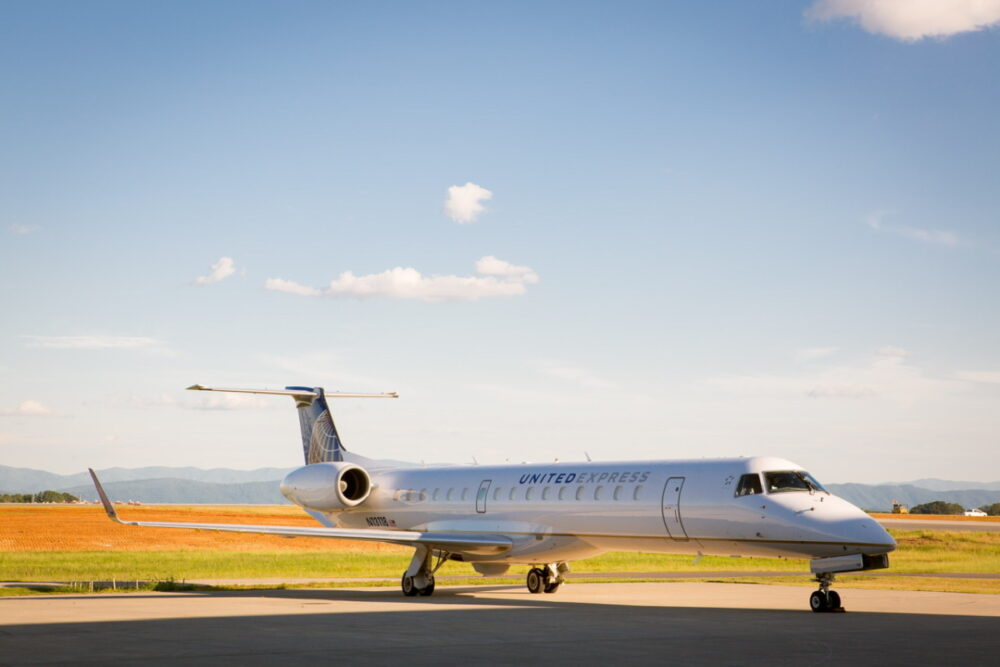 US based regional carrier, ExpressJet, has announced today that it will cease its United Express Operations from 30 September this year. The carrier also announced that it will lay off most of its 3,000 workers.
What's Happening?
United Airlines announced on 30th July that it will not renew its contract with ExpressJet for regional operations. Because of the dramatic downturn in air travel due to the coronavirus pandemic, United didn't need both regional carriers flying the same aircraft, the 50-seat Embraer ERJ-145.
Initially, ExpressJet planned to keep flying for United through the end of the year. But because of uncertainty over schedules and federal subsidies for the airline industry, United and ExpressJet moved up the timeline.
As the airline's sole operating basis is on behalf of United, the carrier is set to cease all operations from the end of September.
ExpressJet is the largest Embraer E145 jet operator, with the Georgia-based airline having a total of 95 E145s in its fleet as of May 2020.
In a statement released by the airline, the airline said:
"On July 30, United Airlines selected CommutAir as its sole ERJ-145 operator, and asked ExpressJet Airlines to wind-down flying as a United Express regional carrier." "Due to the uncertainty of airline passenger travel as a result of the continuing pandemic, all ExpressJet flying for United Airlines will end on September 30, 2020."
Effect on Workers
ExpressJet had 2,492 employees in June, according to the U.S. Bureau of Transportation Statistics. Most are expected to be made redundant or furloughed. This includes over 400 Cleveland based engineers.
This content was provided to MentourPilot by provider, Travel Radar Media. Travel Radar offers high quality content in partnership with Mentour