How does an airline like Ukraine International deal with war? For now, the airline started wet-leasing its idle jets to other carriers.
We have already seen that during Russia's invasion of Ukraine, low-cost carrier Wizz Air had four jets in the country. This is because the Hungarian airline had two bases in Ukraine at the time. One base was in Kyiv International (UKKK), the capital; the other was in Lviv (UKLL). So on the morning of the 24th of February, the airline had three of its A320-family aircraft in Kyiv and one in Lviv.
Wizz Air has since said that it has an evacuation plan to get its aircraft out. However, this is a very low priority, as the airline joins other efforts to help people in Ukraine. But obviously, Ukraine International Airlines has more serious problems. And although people's attention rightly rests on the devastation of this country, the airline and its people are looking for means to survive.
On Monday the 2nd of May, the airline announced that it has leased one Boeing 737-900ER to airBaltic. The agreement is on a wet-lease basis, which means that Ukraine International will also send its crews, to operate the aircraft. This will involve basing a total of 28 people in Riga International (EVRA), airBaltic's main hub in Latvia.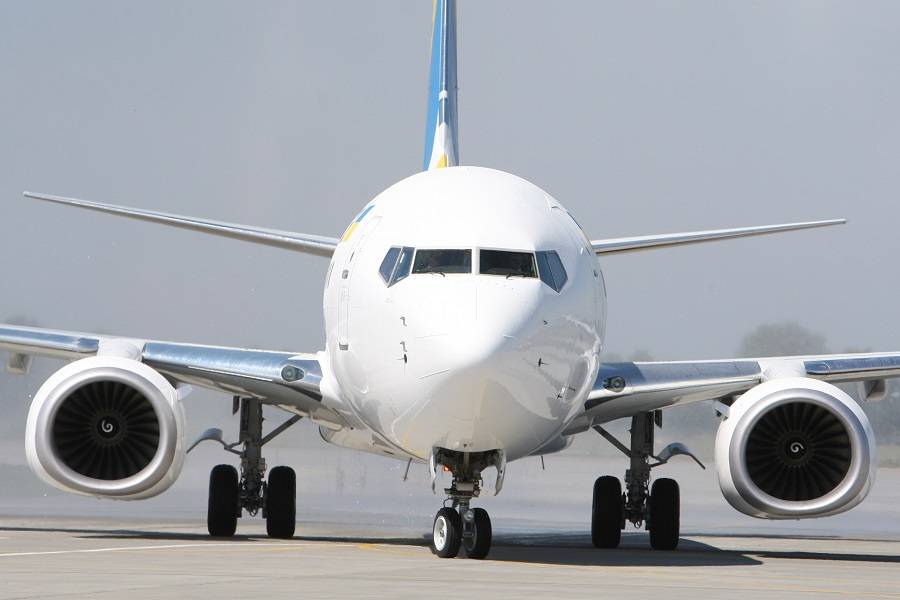 Ukraine International – Many Aircraft Abroad
For now, the deal involves just one 737-900ER. Ukraine International Airlines has a total of 25 aircraft. At least ten of these are stuck in Ukraine, the rest being in storage elsewhere in Europe. The airline has thee more 737-900ERs, along with 12 737-800s. It also has two Boeing 767-300ERs – both of them in Kyiv. Finally, there are seven Embraer E190s, of which two are not in Ukraine.
The unusually high number of aircraft that Ukraine International had abroad before the invasion, wasn't a coincidence. To many, the war did not come as a surprise. The airline's lessors and insurers couldn't vouch for the airline having its aircraft in Ukraine, in the days leading up to the invasion. UIA still flew in and out of its home country, but many aircraft overnighted elsewhere.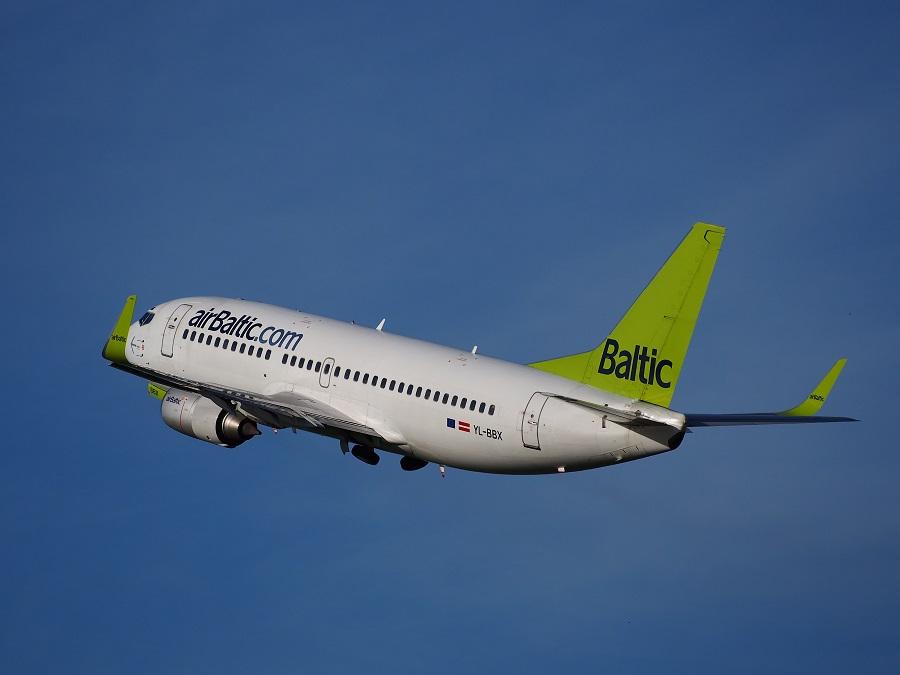 Ukraine International already had a working partnership with airBaltic, before the Russian invasion. The agreement will provide some much-needed work for the airline's employees, and help limit its losses. AirBaltic itself had a 737 fleet until recently when the airline became an all-A220-300 operator.
The option of an aircraft with a larger passenger capacity could help airBaltic, in upcoming summer routes. Also, the partnership is a chance for Ukraine International to "fly the flag" in Europe, as its aircraft retains its full livery. It will be interesting to see if the airline will get to fly more aircraft – perhaps different types. Or, if UIA could wet-lease jets to other airlines.