Last Wednesday, a teen broke the record of the youngest person to fly solo around the world. And he's following in his sister's footsteps!
It wasn't that long ago when we covered the story of a young British-Belgian, who flew solo around the world. That person used a Shark Aero, a microlight aircraft (under EASA) to accomplish this feat. This was Zara Rutherford, who became the youngest woman to circumnavigate the world. And this week, it was her younger brother's turn.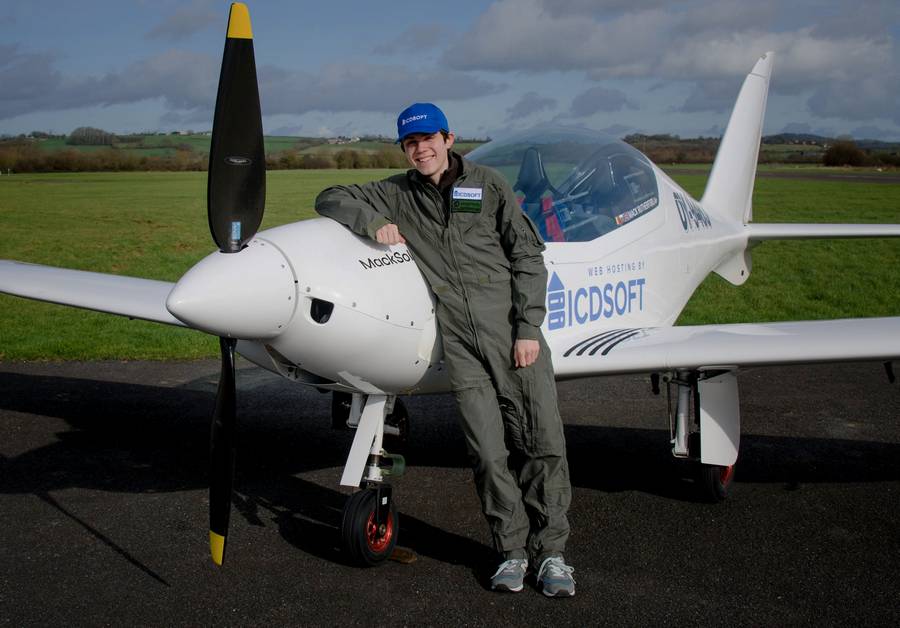 Mack Rutherford was 16 when he started this journey, back on the 23rd of March. This was when the teen started his attempt to become the youngest solo pilot flying around the world. He had another birthday along the way, achieving the feat aged 17. This meant that he beat Travis Ludlow, who accomplished his circumnavigation when he was 18.
An Unusual Microlight?
However, Mack also broke another record – one of his sister's. He became the youngest person ever to complete this feat in a microlight aircraft. The Shark Aero is similar in size to a Light-Sport aircraft (under FAA rules), but it is definitely not a Light-Sport in this configuration. It has retractable landing gear, an in-flight adjustable propeller, and it's quite a bit faster than what LSA limits permit.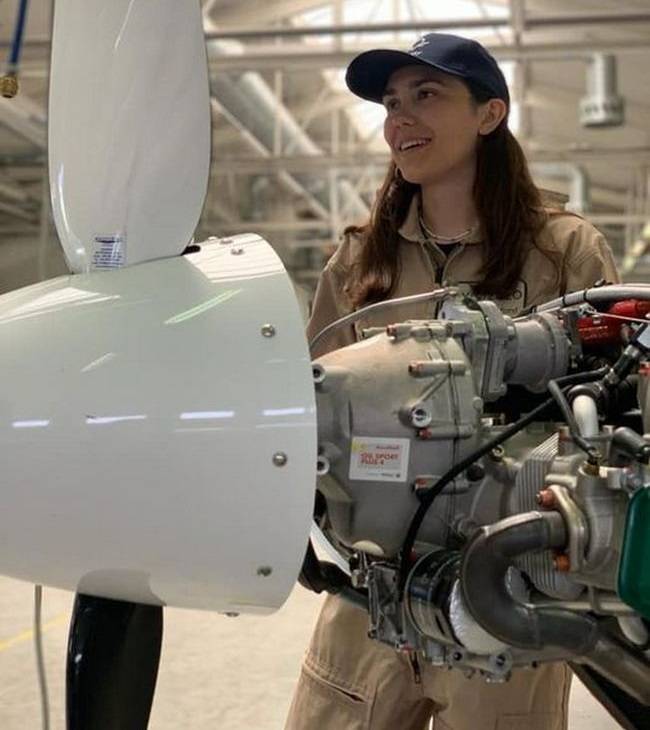 Like Zara's plane before his, Mack's Shark Aero had some modifications to make the trip possible. To fly around the world, the teen had more instruments and a very large fuel tank occupying the rear seat. His journey involved handling a number of challenges. A new one for him was the fact that he couldn't overfly Russia. But when Zara went through there, she had to wait for a couple of months for paperwork to go through!
The two trips had other differences as well. This time, the teen flew around the world in an easterly direction. Mack Rutherford set off from Sofia in Bulgaria, heading south, through Italy and Greece, then over through Sahara, on to the Congo, Mozambique, and Madagascar, then back north through Oman, India, China, South Korea, and Japan. Then he tip-toed around Russia, reaching Attu Island in Alaska.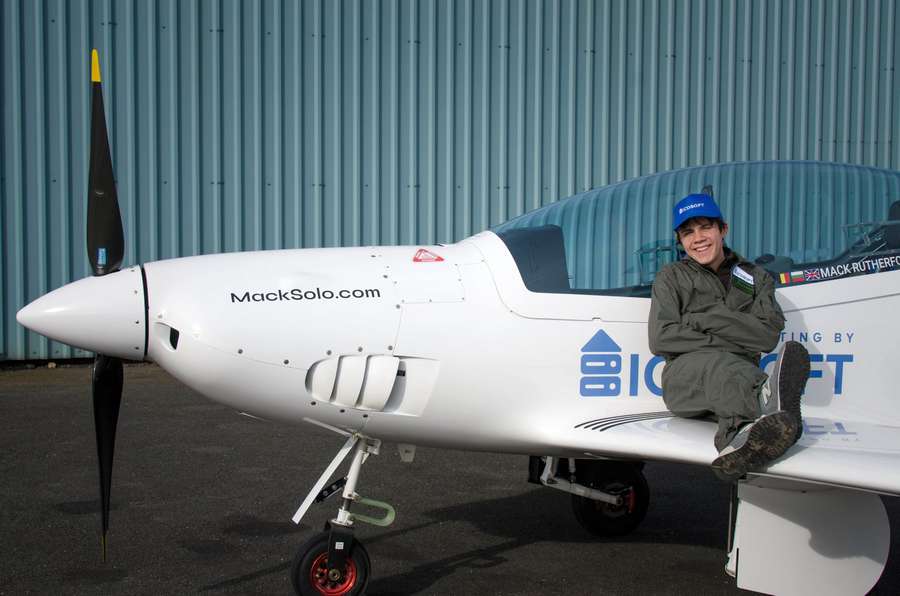 Teen Links Points Around The World
The teen had to cover two antipodal points, for his record trip around the world to stand. With both of them in the bag, Mack navigated through the Americas, Greenland, Iceland, Scotland, and on to mainland Europe. He of course finished the trip where he started, in Sofia, Bulgaria.
Along the way, he dealt with bad weather, bureaucracy, and even some equipment failures from extreme heat! And it's worth mentioning that Mack actually held another record, before even setting off for his epic trip. When he was 15, he became the youngest person to get a license to fly a microlight.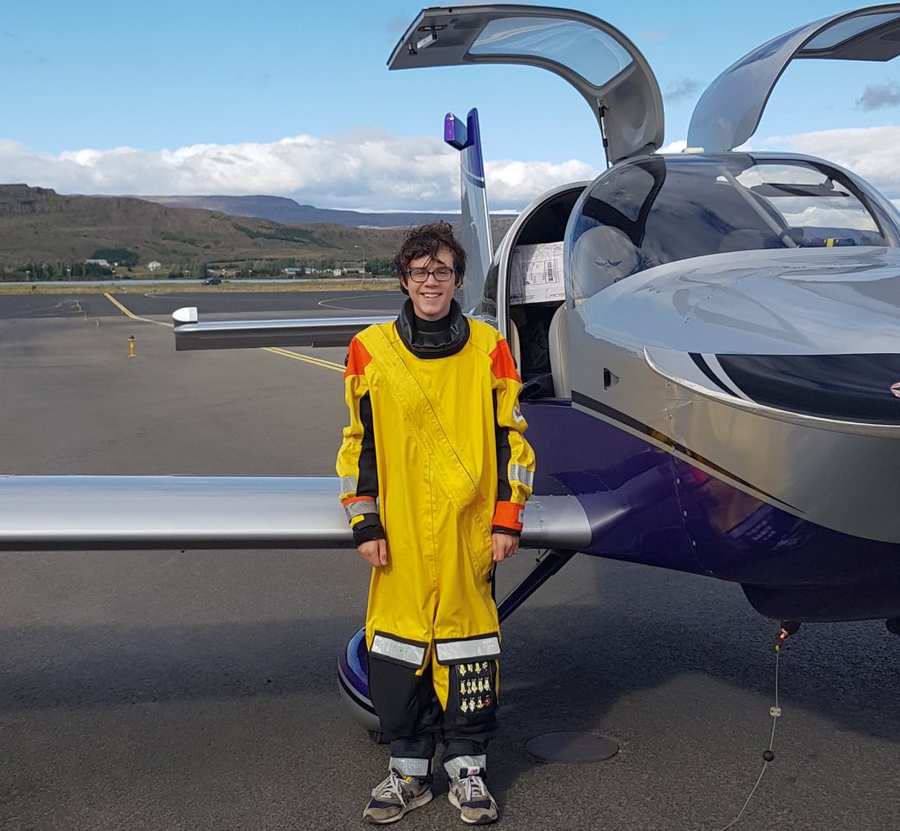 The places mentioned further up are only a partial list of the 30 countries that the teen went through, as he traveled around the world. The longest single leg took ten hours – from Japan to Attu Island. This also included some challenging weather on arrival.
So, what's next? Like his sister Zara, he hopes that the trip will inspire others to pursue careers in aviation and STEM. But for now, Mack Rutherford wants to go back to school and catch up with his studies. He certainly must have some cool stories to share there…