The pilot of a WWII TBM Avenger with mechanical issues successfully ditched the aircraft in shallow waters at Cocoa Beach. There were no injuries to him, or to any bystanders.
The pilot and aircraft were taking part in the Cocoa Beach Airshow, near Cape Canaveral in Florida, USA. The airshow takes place over the weekend (after Sun 'n Fun), with such notable participants as the Thunderbirds. The TBM Avenger in this accident belongs to the Valiant Air Command Museum (VAC), located at Titusville Airport, very close to the ditching site.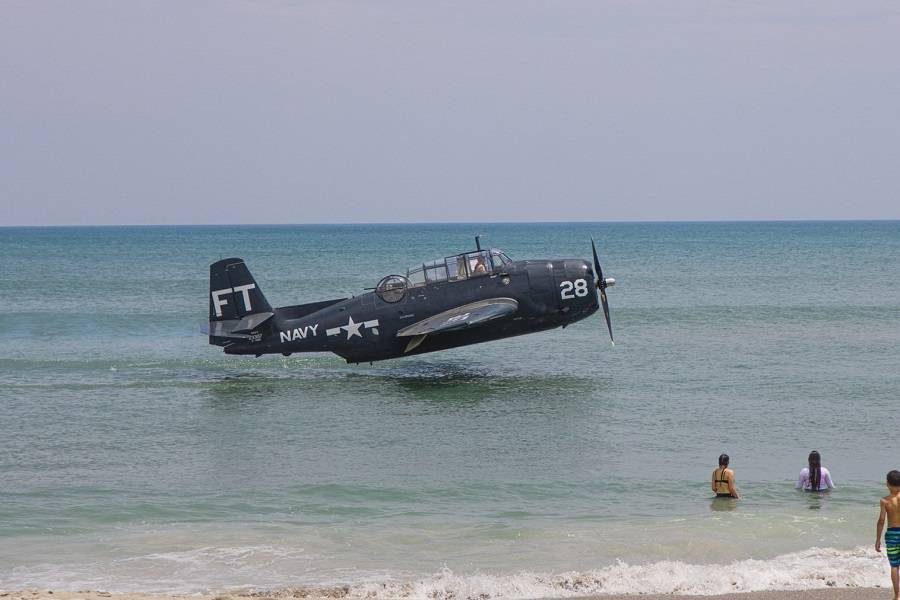 We don't know the nature of the mechanical issues in the TBM Avenger. Its engine was sputtering and smoking during the accident. The pilot, who was flying this three-crew plane alone, put it down along the beach, in shallow water, parallel to the waves. There were several people on the beach and in the water. Some of them were waving to the pilot, perhaps unaware that he was about to ditch next to them. Afterwards beach goers reportedly thanked the pilot for avoiding them.
The design's original name, as Grumman made it, was the TBF Avenger. The 'TBM' designation is for the aircraft that General Motors produced in wartime. GM's production eventually surpassed that of Grumman's, so now 'TBM' is the most common designation of the type. At 15,500 lbs (7,030kg), the TBM Avenger has the distinction of being the heaviest single-engine aircraft of all sides in WWII!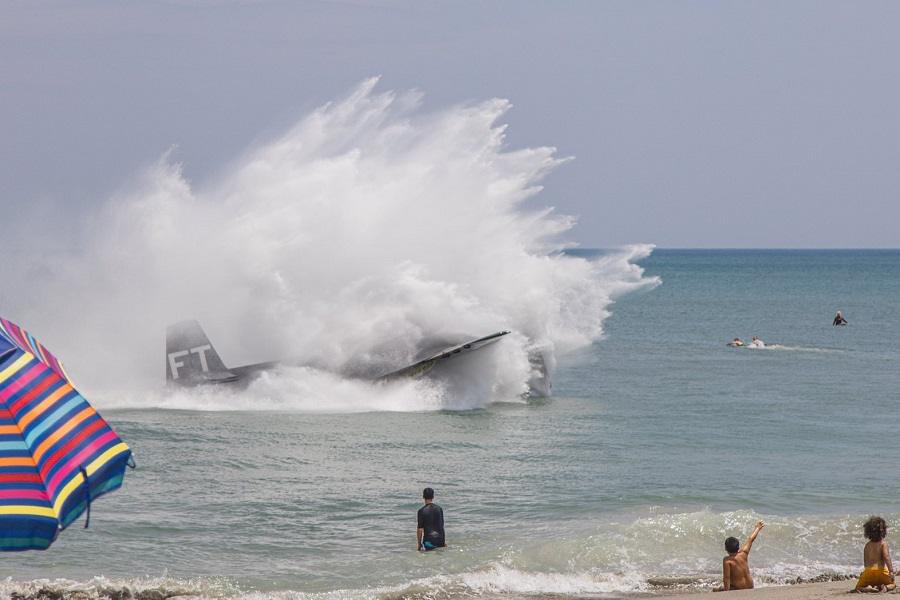 Grumman/GM TBM Avenger History
The Avenger has become a legend in naval aviation circles, thanks to its exploits and stories during and after WWII. It was the predominant torpedo bomber for the US Navy, sinking battleships, submarines and aircraft carriers. The aircraft also saw service with the British Royal Navy, with one example credited for shooting down a V-1 flying bomb!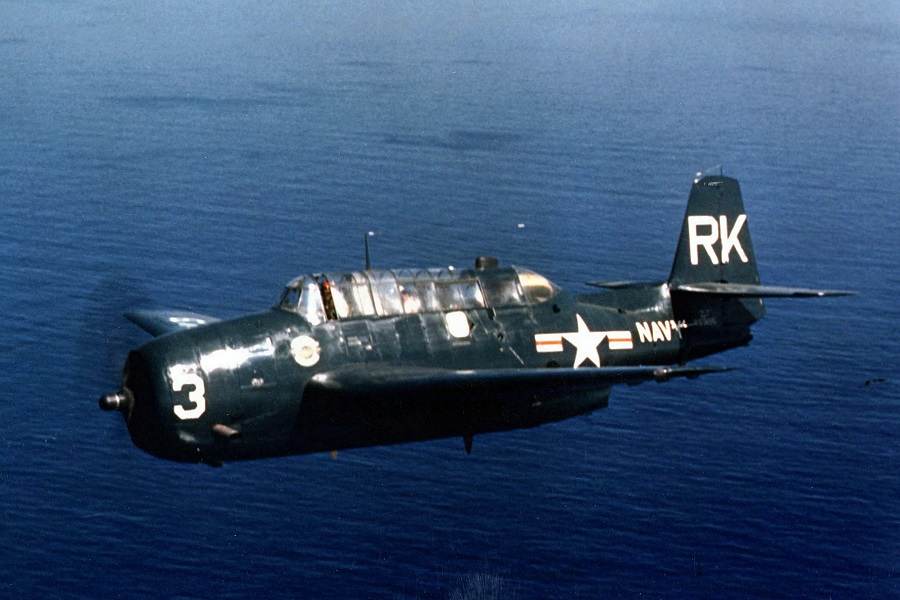 One notable former Grumman TBF/TBM Avenger pilot was George H. W. Bush. He also had to ditch it in the sea, on the 2nd of September 1944 after his aircraft took fire. Unfortunately his two crew members did not survive. Paul Newman served as a rear gunner in an Avenger unit, in the Pacific theatre. Finally, it was a flight of five TBM Avengers, called 'Flight 19', that disappeared near the end of 1945, after the war. The story would later give rise to "The Bermuda Triangle" legend.
This TBM Avenger has SN 91188 (reg. N108Q). It got a new career after WWII, working as a firebomber for various operators until 1969. It then went through several private owners, before VAC acquired it in 2002. They spent the next 18 years painstakingly restoring it to its original condition. It returned to flight on the 11th of January 2020.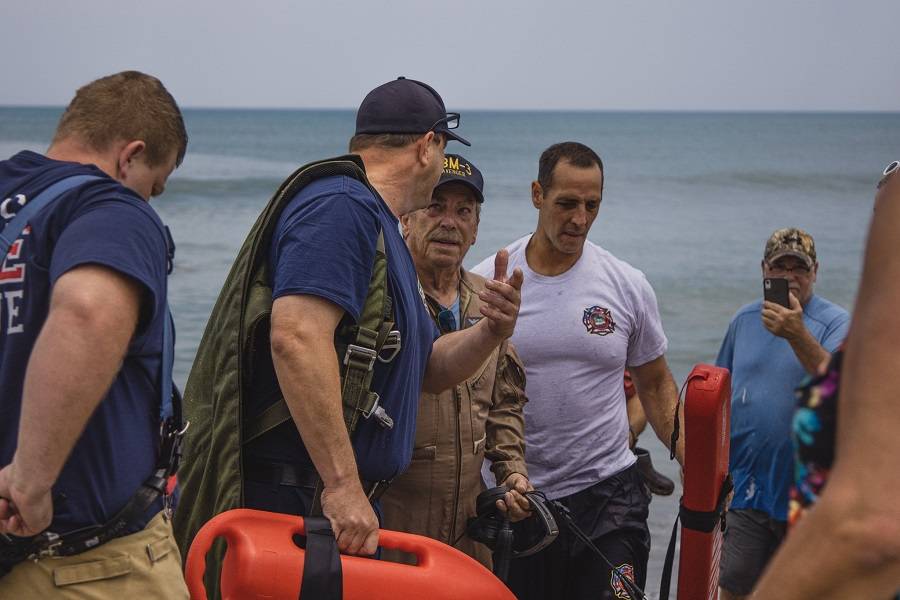 Hopefully, it will be possible to restore this TBM Avenger once again. By the way, the accident aircraft is painted in the colours of #23307, which was one of those five lost Bermuda Triangle 'Flight 19' Avengers! And the southern tip of Florida is one of the corners of the Bermuda triangle. Just saying…