The crew of a Spirit A320neo ordered an evacuation after a bird strike appeared to cause an engine fire. There were no significant injuries.
The incident happened on Saturday, the 2nd of October. It involved Spirit flight NK-3044, from Atlantic City International (KACY) to Fort Lauderdale (KFLL), in the United States. 102 passengers and 7 crew were on board. The pilots began their take-off roll on Atlantic City's runway 31 at 5:43 pm local time. But unfortunately, the flight never left this runway.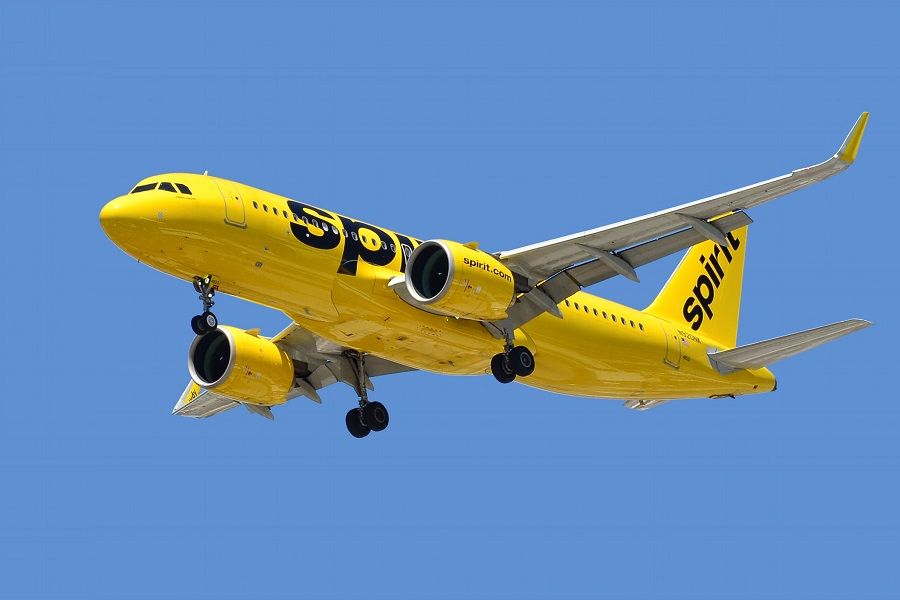 According to a statement from Spirit Airlines, the aircraft hit a large bird during take-off, which then entered one of the engines. The incident happened at a low speed, approximately 60 knots over the ground. This led the crew to abort their take off immediately. The A320neo came to a halt seemingly without incident, but soon the Spirit crew had to order an evacuation.
After the aborted take-off, the tower asked the Spirit crew if they needed any assistance. And according to reports, their reply was "roll the trucks please". Soon afterwards, the tower advised the crew that they could see a fire underneath one of their engines. And as the crew acknowledged, the tower could hear the fire bell in their transmission. A minute later, the Spirit crew advised that the evacuation of the A320neo was underway.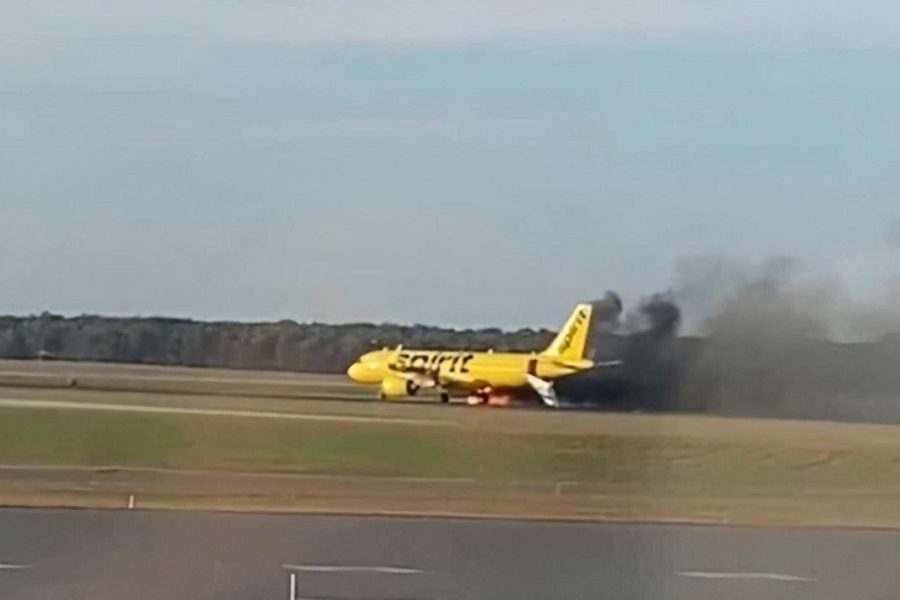 Evacuation Of The Spirit A320neo
Several pictures and videos show the evacuation of the Spirit A320neo. The cabin crew repeatedly asked passengers to leave everything behind. But not for the first time, this was something many passengers didn't abide by. This is quite dangerous. Firstly, it slows down the evacuation quite substantially. Secondly, a carry-on case racing down a slide can easily injure another passenger. And thirdly, such luggage and other belongings could tear the slide itself.
Videos appear to show passengers falling during the evacuation of the Spirit A320neo. But thankfully, the airport authorities reported no serious injuries among passengers or crew. Later, reports mentioned two people with minor injuries. The fire was on the right side of the aircraft, so the evacuation involved the left-side slides of the A320neo. However, the front-right slide was also deployed.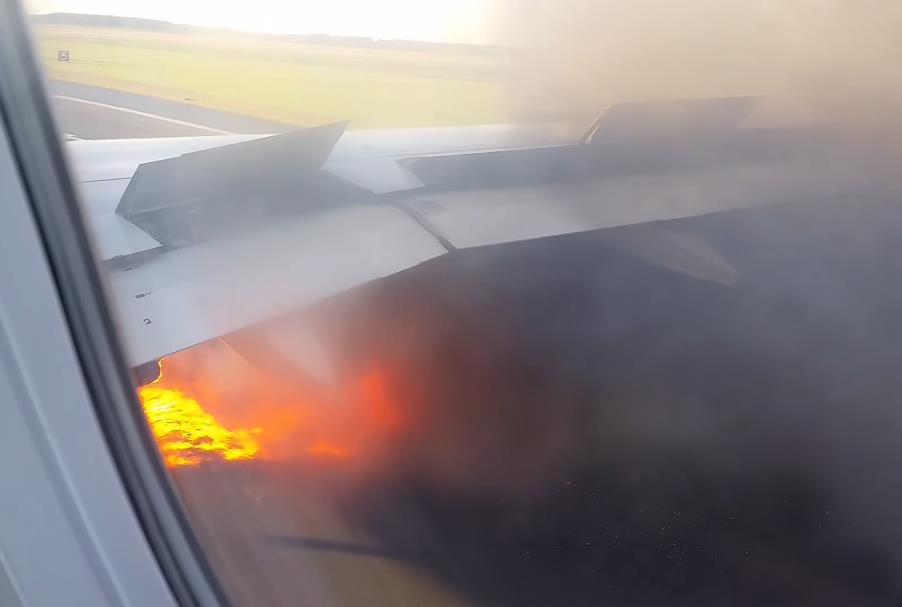 The precise nature and cause of the fire are not clear. However, it appeared to decrease in intensity quickly, even before fire crews arrived at the scene. Spirit announced that the flight crew had received an 'engine damage' indication, following the birdstrike. The incident aircraft was a Spirit Airlines A320neo (A320-271N), with registration N922NK. It is less than 2 years old, first flying out of the Mobile, Alabama production site in December 2019. The aircraft has Pratt & Whitney PW1100G engines.
As of this writing, the aircraft is still on the ground in Atlantic City.