After similar tests earlier this year, authorities in Finland try a large-scale experiment to test sniffer dogs' accuracy Covid-19 testing. They've been at it since September this year and so far the results have been quite encouraging.
Elon Musk commented recently that testing for Covid-19 is a "license to print money". The entrepreneur was commenting on Twitter, on financial data showing testing spending since the beginning of the crisis.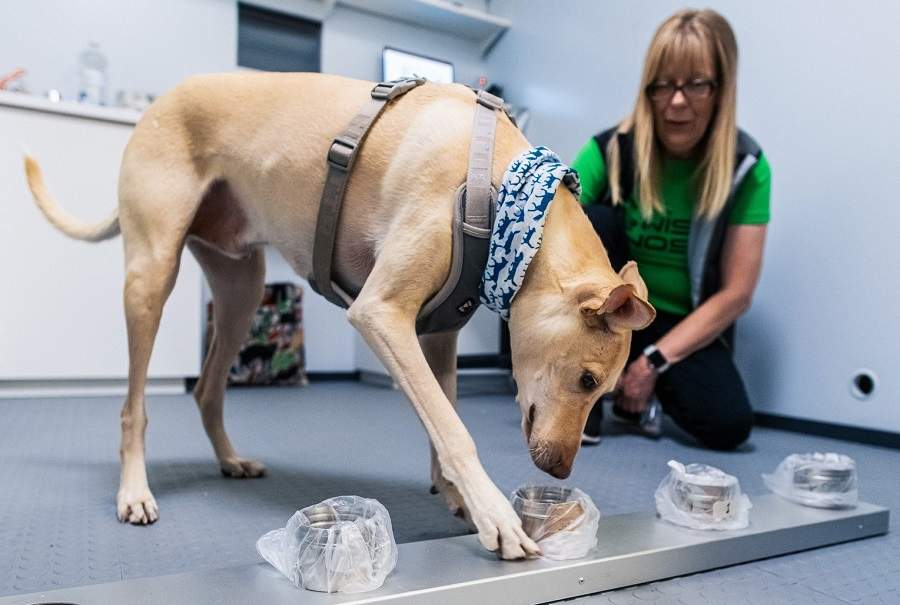 We all know that sniffer dogs' abilities at smell detection are magnitudes over ours. Unlike sight and sound, for dogs the main sense that defines their surroundings is their nose. Ever wondered why dogs plant their nose on the ground and go, when we take them out for a walk? They've probably been smelling something all day and now they're finally figuring it out!
But of course they can smell much more than that, including drugs, explosives and skin cancer. And we will soon learn if sniffer dogs can detect the Covid-19 virus, and with what accuracy.
H
ow Sniffer Dogs Sniff Out Viruses
The process is straightforward. The passengers use a wipe to swipe part of their skin and drop it into a cup. This cup is then given to a dog. For comparative purposes, passengers are given a standard PCR test as well. The whole process is free for all participating passengers. Sniffer dogs don't come in contact with passengers.
So far, the dogs (Kossi, ET and Miina, with Valo now training to join them) have sniffed 2,200 swabs, and have detected the virus in 0.6% of them. The testing team isn't due to report until December. However this detection rate is in line with that of the PCR testing done over the past several months.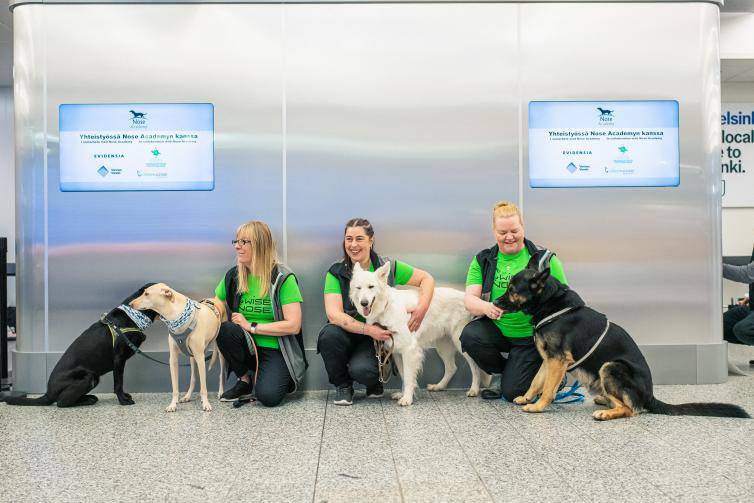 So it remains to see how the two types of testing relate to each other. Earlier in the year, when reliable tests took up to five days, dogs were demonstrating the ability to test for the virus in seconds. Now laboratory testing is much quicker, but far from instant. Or cost-free. Passengers reportedly prefer this process, since it is also less invasive than the usual way of getting a sample.
As an aside, it's worth noting that all arriving passengers at Finland's Helsinki airport are getting a free PCR test, already before sniffer dogs got to work. As we've seen, airlines would prefer testing like this to be done before departure. Nonetheless, making testing more common is a very positive development. It not only helps reduce the spread of the virus, but also boosts passenger confidence.
We are all staying tuned. The hope is that the results will arrive quickly enough to be useful.

Sources:
https://www.airlive.net/snifer-dogsare-more-efficient-than-coronavirus-pcr-tests-at-helsinki-airport/
https://www.finavia.fi/en/newsroom/2020/covid-19-dogs-arrive-airport-able-identify-virus-earlier-laboratory-tests
Photos: Helsinki Airport