Irkut completed another MC-21 prototype, the first one to fly with a wing made from Russian materials and using a new manufacturing process.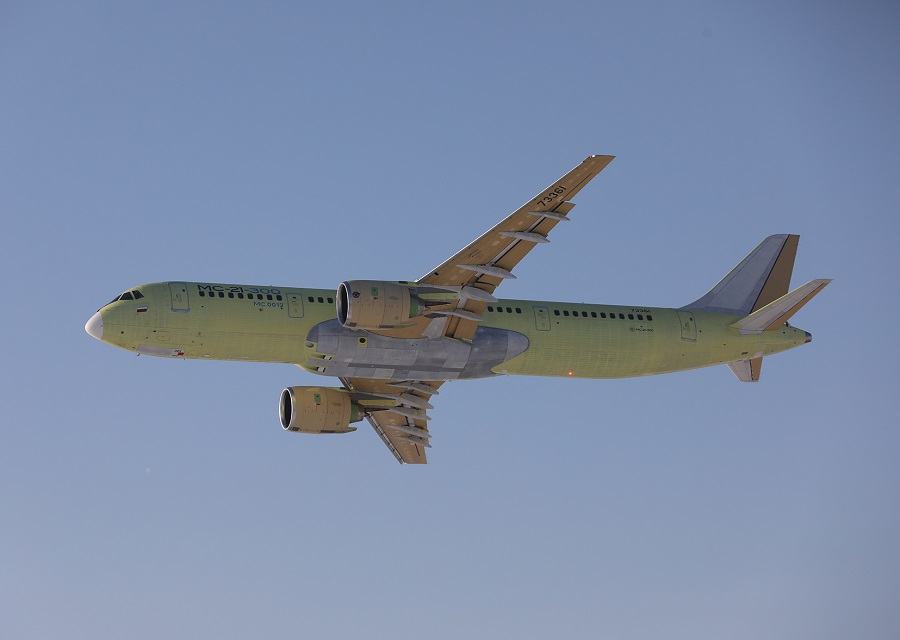 Certification for the MC-21 is still underway. The aircraft promises to be a comfortable and very efficient alternative to Boeing's and Airbus' single-aisles. Originally, the plan was to complete the certification process by the end of 2021. These goalposts have moved, somewhat. But the aircraft's development was always going to continue, even after certification.
On Christmas day, Irkut flew yet another prototype of its promising aircraft. The manufacturer made the wings of this MC-21 using Russian composites, for the first time. This is a key step in the "Russification" of the jet. Irkut (and its parent, UAC) see this as a way of dealing with international sanctions. But it is not that simple.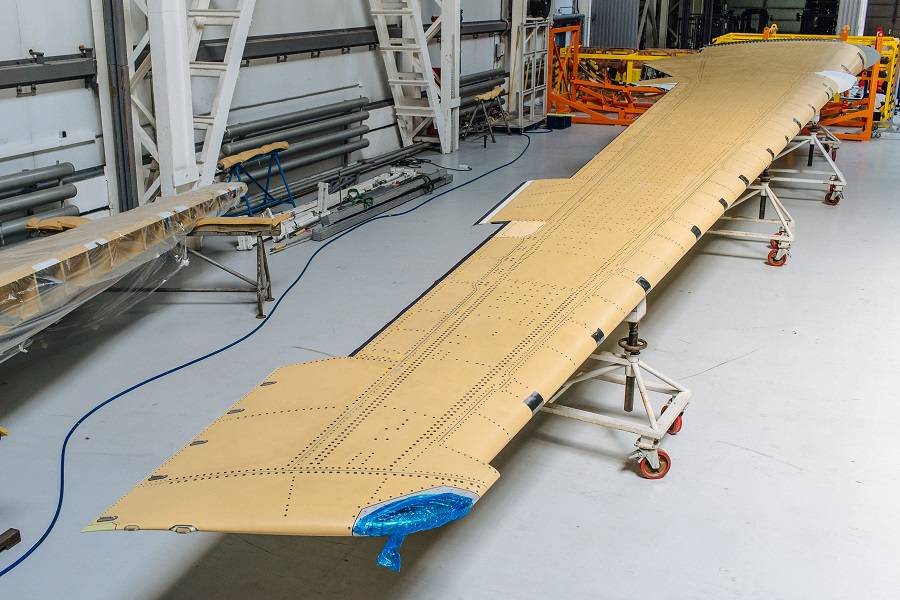 MC-21 – Still Not All Russian?
The new jet is an MC-21-300, so it has Pratt & Whitney GTF engines. A version of the MC-21 with Russian engines flew over a year ago, as we've seen. But the certification of this version will have to wait a bit longer. However, the aircraft still makes use of electronics and other systems, that the manufacturer sources from elsewhere.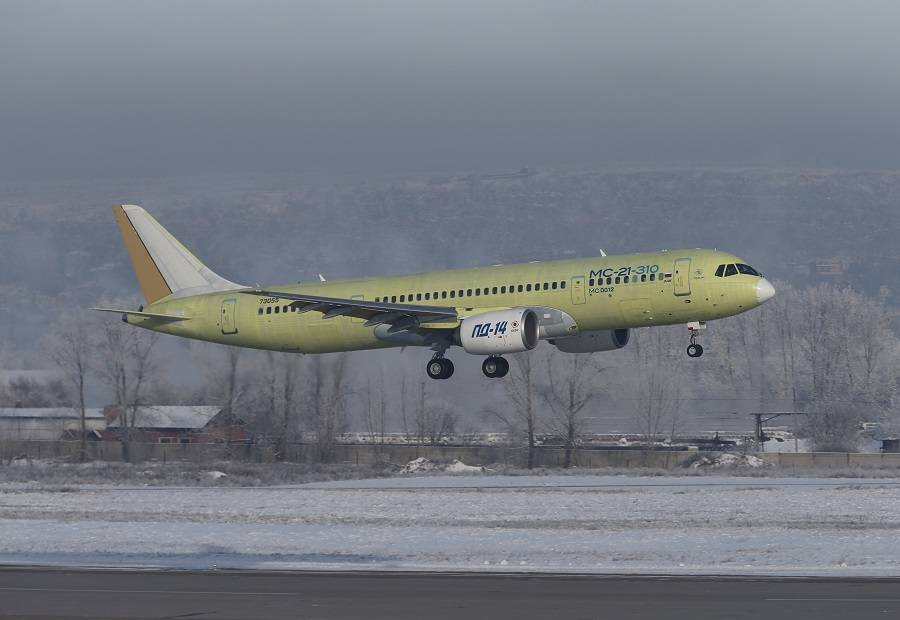 But the wings of this MC-21 aren't simply all about "going Russian". The technology in this new manufacturing process is just as important. The method is called vacuum infusion, and it is an out-of-autoclave manufacturing process. This method should make production faster, and more affordable. And what makes this important, is the fact that it's a bit… familiar.
We have seen that both Boeing and Airbus have been emphasizing the importance of new developments in composite manufacturing. Airbus is working on its 'Wing of Tomorrow'. Boeing has the 'Black Diamond' project, combining digital engineering with new developments on composites. Boeing, in particular, has emphasized that the next generation of airliners will compete on manufacturing, not efficiency. And out-of-autoclave composites, such as the Russian MC-21 is using, are key in that.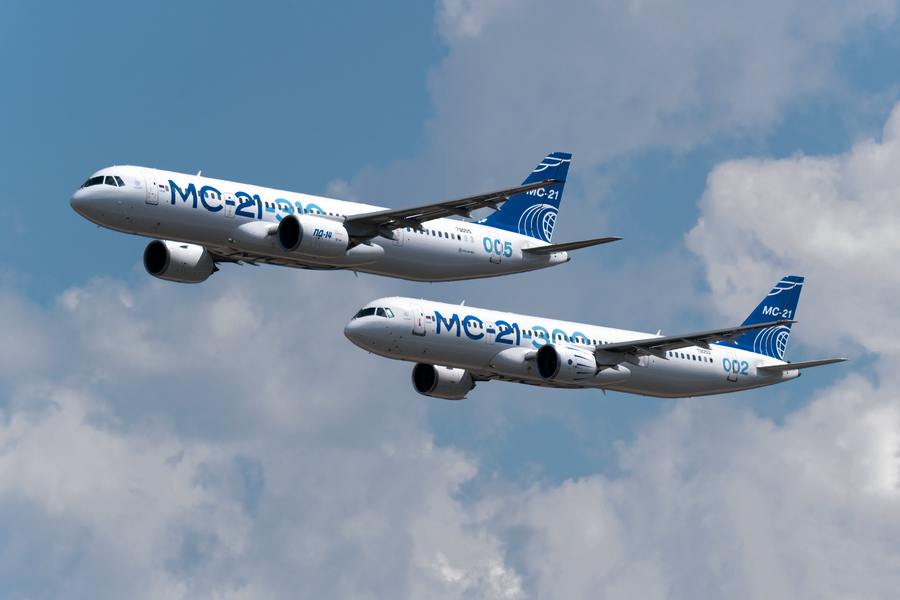 An Inevitable Comparison – Coming Soon?
So it seems that Irkut/UAC is keeping up with Boeing and Airbus – at the very least. The MC-21's wing is a high aspect-ratio design, promising great efficiency. It will be quite interesting to see how this compares with the A320neo and 737 MAX families. Direct comparisons, with Airbus, in particular, should be relatively easy. The P&W GTF engine of the Russian MC-21 is very similar to what many A320neos use.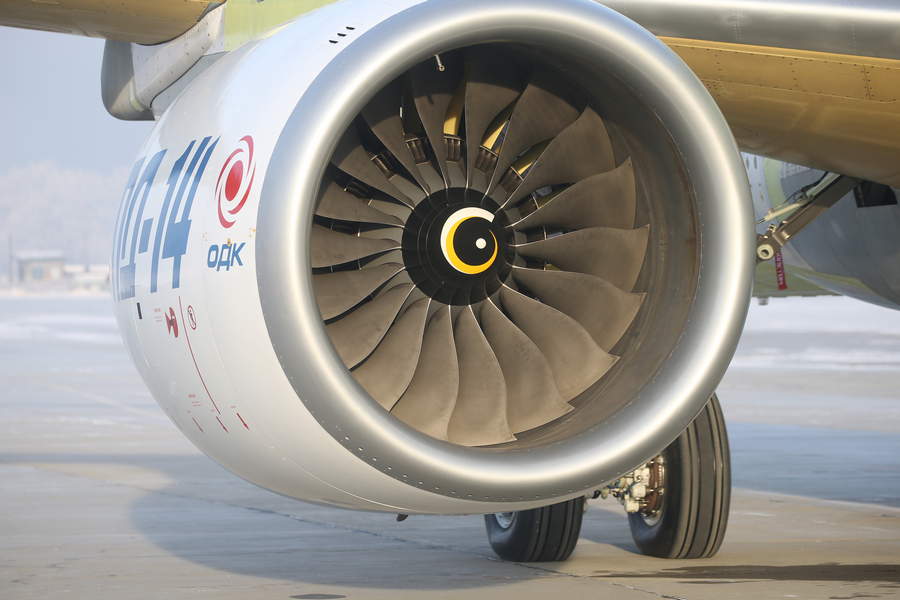 We don't know if this new wing is structurally different from previous versions. However, the changes mean that it requires additional certification. Irkut reportedly has another set of Russian MC-21 wings in its hands, while a third will come soon. The manufacturer has a total of six MC-21-300s, waiting for these wings – and they are all production aircraft.
This could explain some of the newer delays in the aircraft's certification. Much like Boeing's plans to integrate design and production with its suppliers, Irkut/UAC hails the progress it has made in strengthening cooperation with its Russian supply chain. But in practice, the Russian MC-21 likely won't compete internationally with the Boeing and Airbus planes. However, its design and manufacturing could offer some strong hints, about what we might expect to see elsewhere.