Rolls-Royce has announced that it has begun testing the UltraFan, its first brand-new engine design in 54 years. But who is this engine for?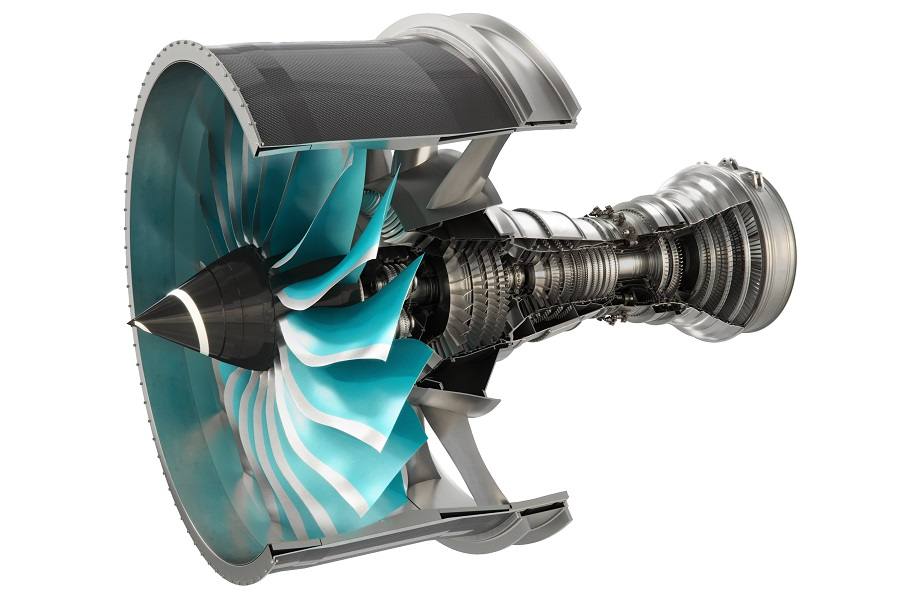 At the moment, the world's largest jet engine, by fan diameter, is the General Electric GE9X. Or more correctly, the GE9X will have that title, once the 777-9 enters service in 2025 (or later). Famously, the cowling of the GE9X has a larger diameter than the fuselage of the 737. The fan diameter is 134 inches (340.4 cm).
The UltraFan that Rolls-Royce is now testing has a fan diameter of 140 inches (355.6 cm). Rolls-Royce clarified that it can scale down the design considerably, for smaller aircraft applications. The UltraFan could have between 25,000 and 110,000 pounds of thrust.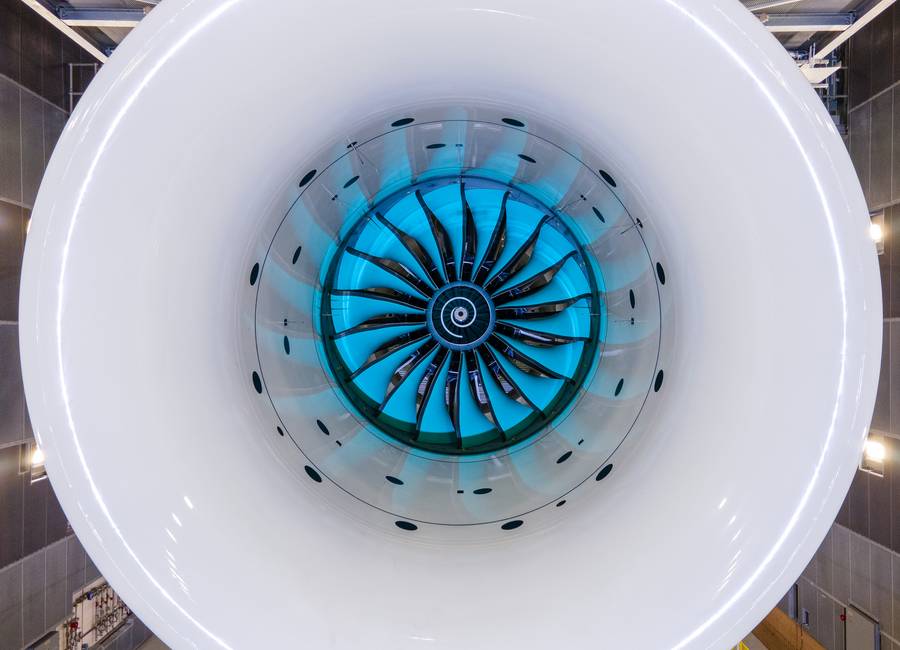 If it has comparable weights to current engines, this means that the UltraFan could power anything from a 757-sized jet to… something bigger than a 777X! In any case, the engine manufacturer obviously chose to start its build and testing of the UltraFan platform at the upper end of the scale. Its goal is to validate efficiency gains of 10%, over its current Trent XWB, which powers the Airbus A350.
To make this testing possible, Rolls-Royce built Testbed 80, which it calls "the world's largest and smartest indoor aero-engine testing facility", in Derby, UK. For its UltraFan testing, the manufacturer is using 100% sustainable aviation fuel (SAF). The need to run on 100% SAF is expected to be a requirement for any new airliners from 2030 onwards.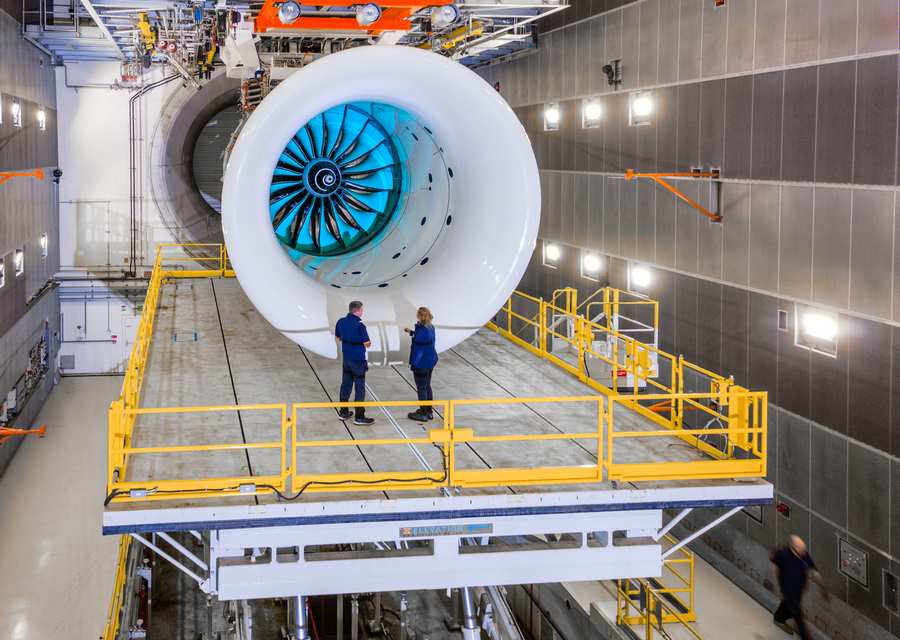 What Rolls-Royce is Testing In The UltraFan
The UltraFan is combining different jet engine technologies, including advanced materials for its internals, carbon-titanium fan blades, a geared turbofan, and a composite casing. Some of the technologies that Rolls-Royce is testing in the UltraFan could be applied to its existing engine lineup.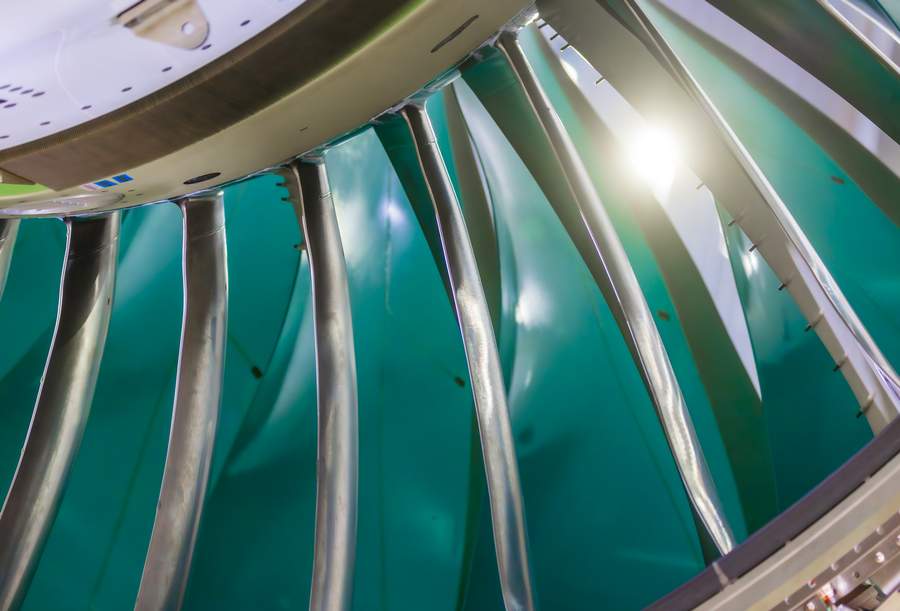 What is a bit less clear is which aircraft the UltraFan itself will be for. Years ago, Boeing reportedly rejected the UltraFan for its next mid-size airplane – before effectively canceling that program. The reason for this was that UltraFan's entry to service was too late – around 2025. There is some irony to that – but now Boeing projects 2035 or later as entry-to-service for its next aircraft. The UltraFan could suit this nicely.
Beyond its UltraFan testing, Rolls-Royce has had some more encouraging results recently. The company's revenue depends heavily on the flying hours of its customers, because of its per-hour charging model. But obviously, this is specific to large airliners, that use its engines. The only exception to this is the diminishing number of 757s that still fly with RB211 engines.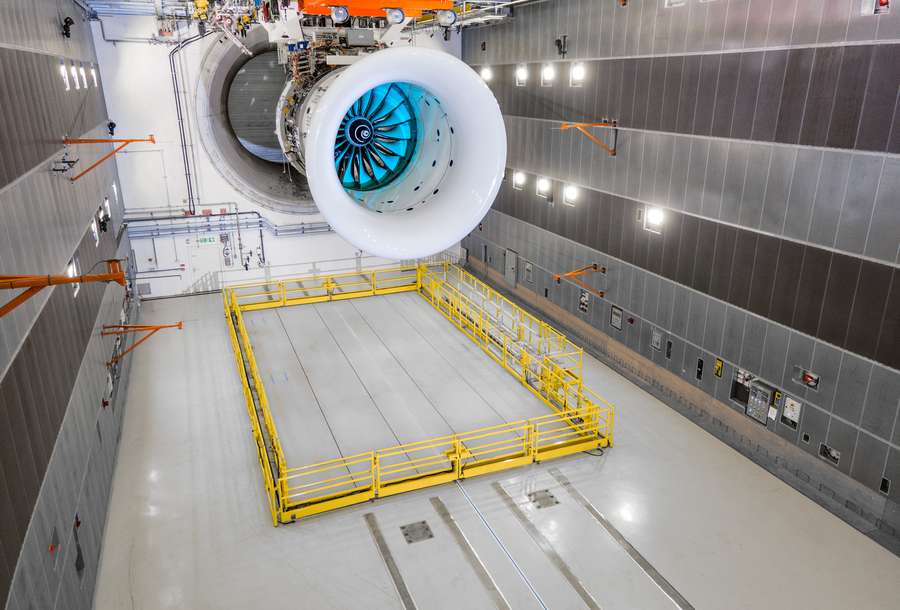 According to the company, the flying hours of its widebody engines are now at 83% of 2019 levels. This is well below the recovery levels of single-aisle jets, but it is MUCH better than before. In previous months, Rolls-Royce CEO Tufan Erginbilgic described the company as a "burning platform", while analyzing its financial performance to employees. Currently, the company's guidance is for 2023 operating profit to range between 800 million and 1 billion pounds.
Check out these latest videos from Mentour Pilot and Mentour Now on YouTube!