Boom Supersonic had Rolls-Royce as engine partner for its upcoming Overture airliner – but now it doesn't. So who will make the jet's engines?
Going against the flow is never easy – but it usually is more interesting. More to the point, it often leads to innovation. Or, sometimes luck comes into play. Perhaps an industry suddenly realizes that it was moving in the wrong direction. In such a case, the well-placed "rogue" player can suddenly become the industry leader.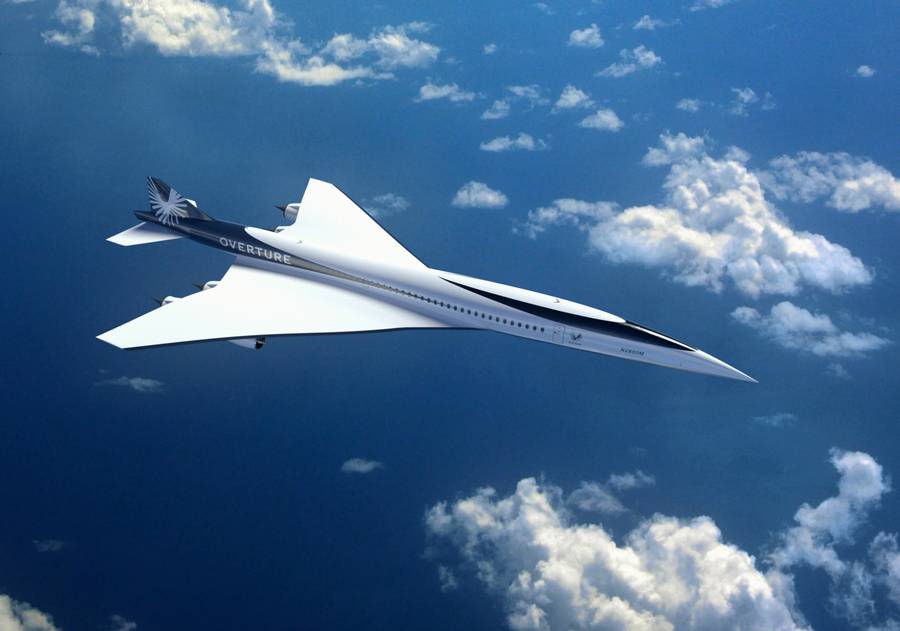 Introducing a new aircraft to the market is difficult, especially if the manufacturer itself is new. To get its Overture to fly passengers, Boom needs more than just an engine supplier. It needs to build its own supply chain, build a production and assembly facility, sorting out all of its problems. China's COMAC, for example, is hoping to get certification for its C919 before the end of this year. It's already over a year late – based on its plans this time last year.
Boom, Rolls-Royce And The Right Engine
But the C919 is essentially a conventional design – with many, MANY similarities to the Airbus A320. "Conventional" is not a word that you may use, to describe Boom's Overture. Boom has a long way to go to make it into reality, and having an engine partner is a big part of this process. Until recently, Rolls-Royce was, in theory at least, Boom's partner.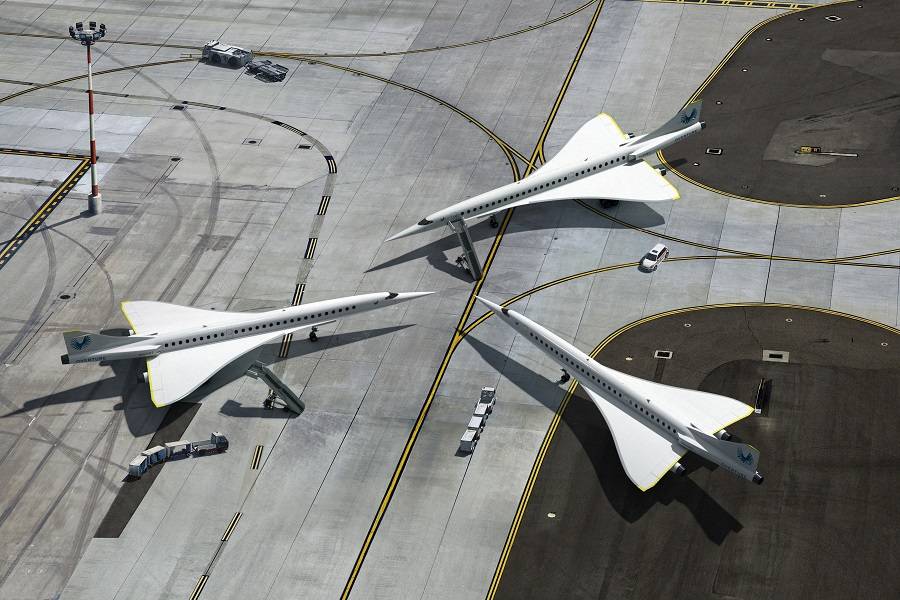 It isn't anymore. In a statement, Rolls-Royce said the following about Boom and their engine partnership:
"We've completed our contract with Boom and delivered various engineering studies for their Overture supersonic program. After careful consideration, Rolls-Royce has determined that the commercial aviation supersonic market is not currently a priority for us and, therefore, will not pursue further work on the program at this time. It has been a pleasure to work with the Boom team and we wish them every success in the future."
As striking as this news may sound, it isn't very surprising. Rolls-Royce and Boom announced their engine partnership in July 2020. Except, they didn't call it as such. The press release referred to it as an "engagement agreement to explore the pairing of a Rolls-Royce propulsion system with Boom's flagship supersonic passenger aircraft…"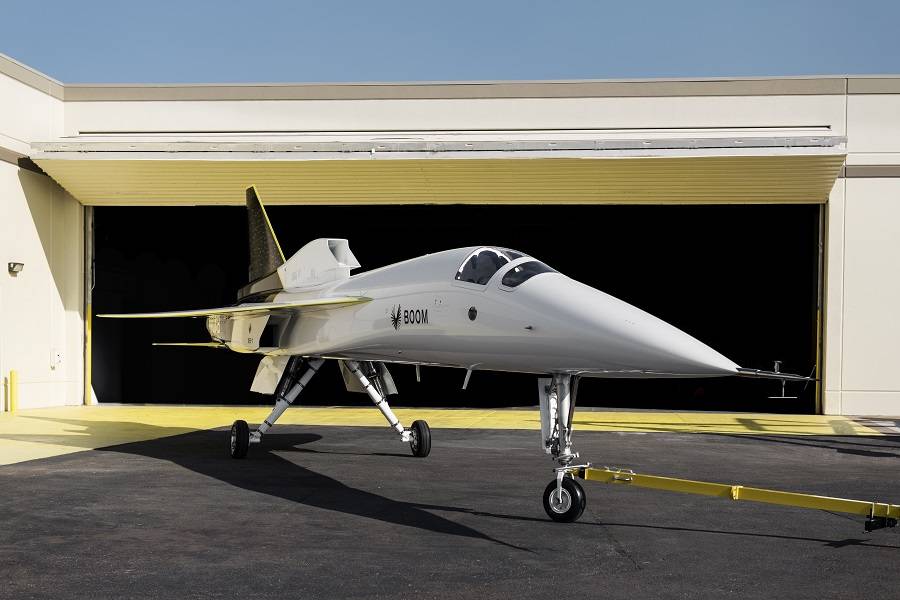 The Right Partners
More recently, we saw that Rolls-Royce wasn't actively designing an engine for Boom Supersonic. It also suggested that the sort of investment that such an engine requires would only be forthcoming if there was a strong business case for the aircraft. As we saw, Boom changed the design of the Overture this summer, to a four-engine layout. At the time, Boom would not confirm that Rolls-Royce was still its engine supplier.
Boom has an aggressive development and service-entry schedule. Having finalized the configuration of the aircraft this summer, the company hopes to have the prototype in the air by 2026. Also, we have yet to see its three-engine, single-seat prototype, the XB-1, take to the air. Plus, it's not clear if the new layout of the Overture still makes data from the XB-1 useful, to the design team.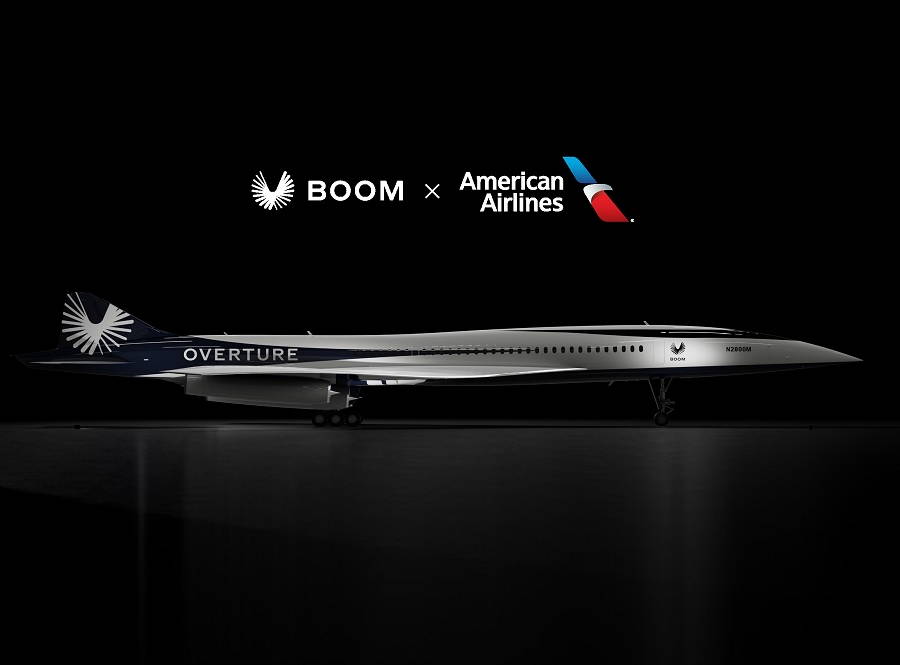 Nevertheless, Boom has amassed a number of partners, both as potential customers and suppliers. They include United Airlines, American Airlines, Japan Airlines (JAL), Safran (supplier, landing gear, etc), Northrop Grumman, Collins Aerospace, and the US Air Force – among others. How much funding this amounts to, is unclear.
It is also unclear if Boom has other engine options. Previously, Aerion partnered with GE for its supersonic design. The company abandoned its efforts for financial reasons, last year. GE's engine used technology from the CFM-56, in a configuration closer to GE's military jet engines – which the CFM-56 has some shared lineage with, anyway. So could Boom and GE strike such a partnership? If the manufacturer is to stick with its development schedule, we should have an answer soon.
Check out these latest videos from Mentour Pilot and Mentour Now on YouTube!