In a tragic accident, a pilot fell to the ground suffering fatal injuries, after a parachuting aircraft suffered serious landing gear damage.
This accident happened on Friday the 29th of July. It involved a CASA C-212-200 Aviocar and its crew. Currently, there is no definitive confirmation of the nature of the flight that this crew was performing. But on the basis of the flight's profile and the role of the company owning the aircraft, it is likely that the crew was practising parachuting-profile flights.
Earlier reports were unclear about the role of the individual who perished in the accident. It now appears that the person who fell from the aircraft is a pilot. Before this, the crew made several takeoffs and landings at Raeford West Airport (FAA identifier: NR20) in North Carolina, USA. The aircraft twice took off and climbed to 13,000 feet, then made a steep descent and a landing.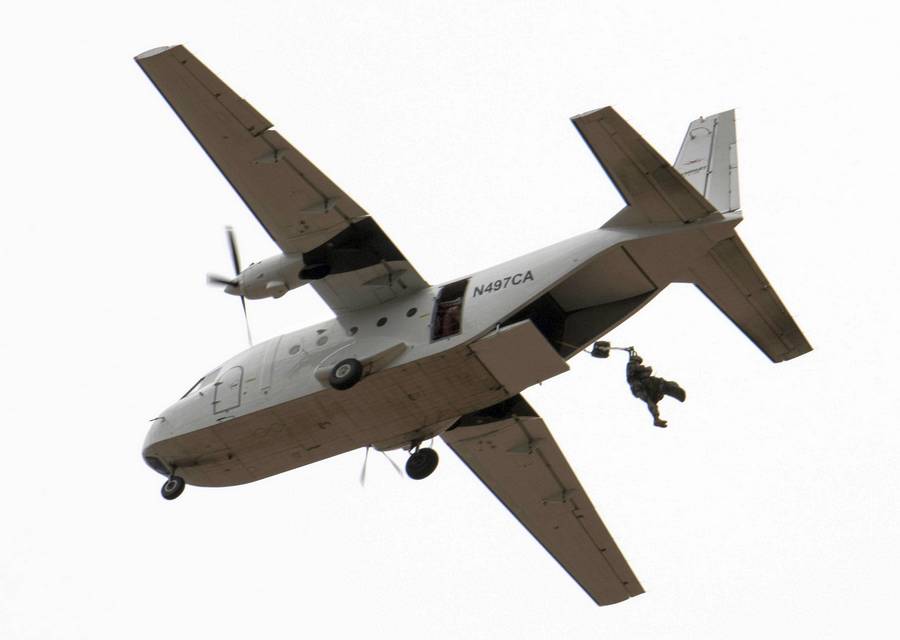 Raeford West Airport is very close to Fort Bragg, home of the US Army's 82nd Airborne Division. It appears that the owner of this aircraft, Spore Ltd, is a subsidiary or affiliate of Rampart Aviation. The latter company offers parachute training to US military personnel in the area. The aircraft that this pilot fell from has previously featured in US Army photographs (see above).
The Identity of the Pilot Who Fell From The Aircraft
Raeford West Airport is often used as a base for aircraft performing parachuting at different drop zones in the area. For this flight, the aircraft appears to have had all its doors intact. This suggests that this was a practice flight, not a parachuting operation. And from conversations that the crew had with air traffic control, it appears that their last landing was very hard. As a result, the aircraft lost its right main gear.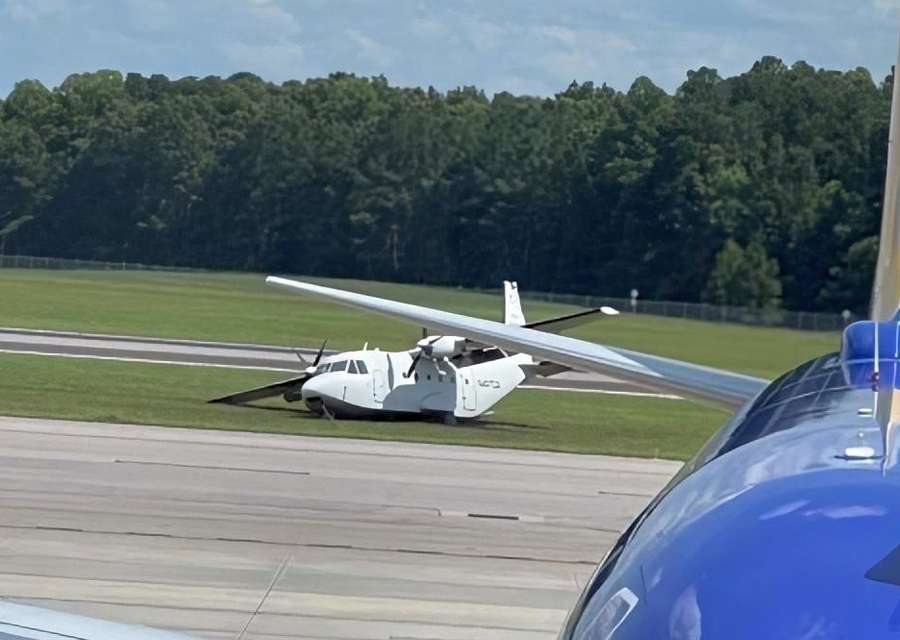 We do not wish to speculate on how the pilot fell out of the aircraft. The police reported that there was no indication that the pilot, 23-year-old Charles Hew Crooks, was wearing a parachute. This dispels some initial reports that he may have jumped out of the aircraft. At the time, the crew had declared an emergency and diverted to Raleigh-Durham International (KRDU).
After the pilot (who was the first officer) fell from the aircraft, the remaining pilot made a low pass over runway 23L at Raleigh-Durham. With rescue services already waiting, the pilot then landed on the same runway. The aircraft remained close to the runway centerline until its aerodynamic surfaces became ineffective. It then drifted to the right, coming to a stop on the grass beside the runway.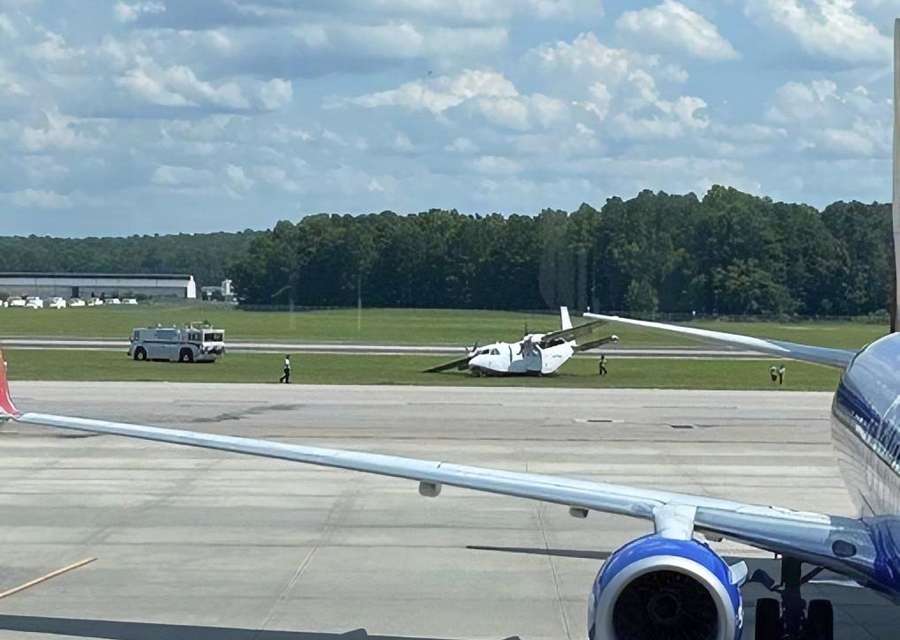 Rescue crews took the pilot to a hospital. However, local reports described the pilot's injuries as "minor". As of this writing, the aircraft remains at Raleigh-Durham International. Pictures of the aircraft after landing appear to show that the rear ramp was at least partially opened.