IndiGo just made the greatest-ever single airline aircraft order at the Paris Airshow, beating Air India's recent record-breaking purchase.
After an absence in 2021, the Paris Airshow is upon us, for the first time since 2019. We will try to gather the most important stories from each day of the show, with links in the Mentour Pilot app, pointing to pages detailing them further. The first day started with announcements for several smaller projects, but some important industry and market developments as well.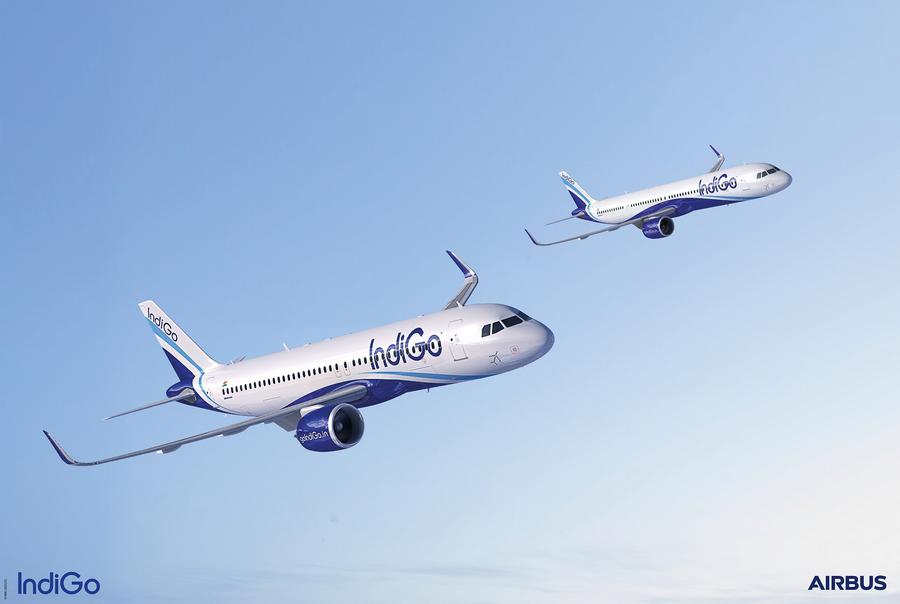 But the biggest story to come from Paris on Monday involves IndiGo and Airbus. In itself, the story wasn't particularly surprising. It was clear that IndiGo had been in talks for a REALLY big order, possibly a record-breaker.
And this was a big ask, since Air India recently beat American Airlines' all-time record, from back in 2011. American then bought 460 jets, in simultaneous orders from both Boeing and Airbus. Air India bought 470.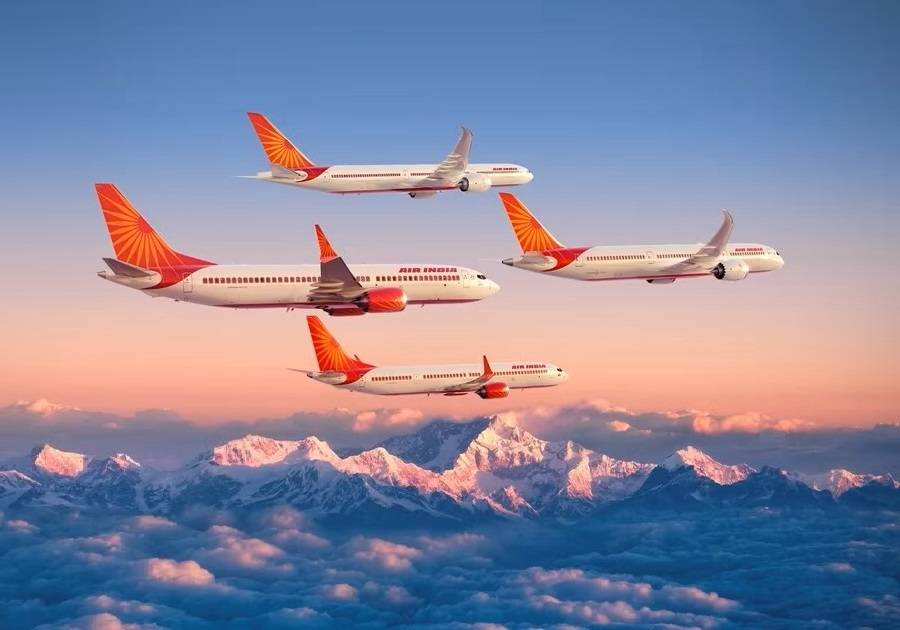 IndiGo Steals the First Day of the Paris Airshow
In Paris, IndiGo just signed a firm order for 500 aircraft from Airbus. This means that the airline now awaits delivery of an astounding 1,330 single-aisle Airbus aircraft. But perhaps the most surprising aspect of this order is that it is ONLY from Airbus.
IndiGo was reportedly in talks with Boeing, too. And given the size of its rapidly-growing fleet, it wouldn't have been odd for IndiGo to consider a split of single-aisle orders between Airbus and Boeing. Also, IndiGo is exploring the expansion into long-haul, currently using wet-leased Boeing jets.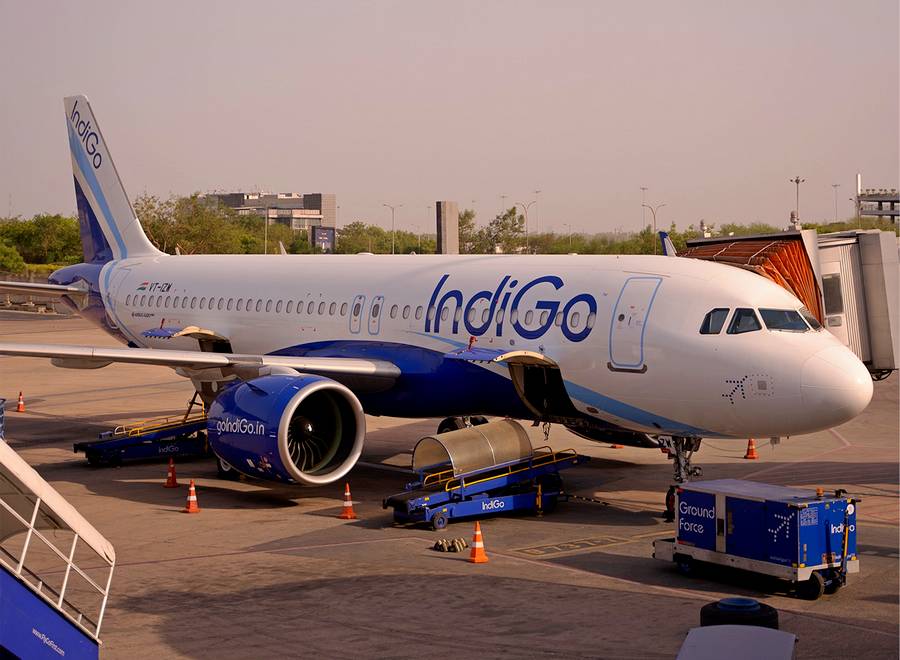 Obviously, this enormous order is another indication that India's aviation market is booming. Air India and IndiGo aren't the only players, either. Akasa Airlines recently started operations with a 737 MAX fleet, while Jet Airways hopes to restart operations.
More to Come
It is possible that we might hear more from IndiGo in Paris – perhaps involving Boeing widebodies. Airbus has also indicated that it is expecting as many as 2,000 aircraft orders (for all manufacturers) to come from the show.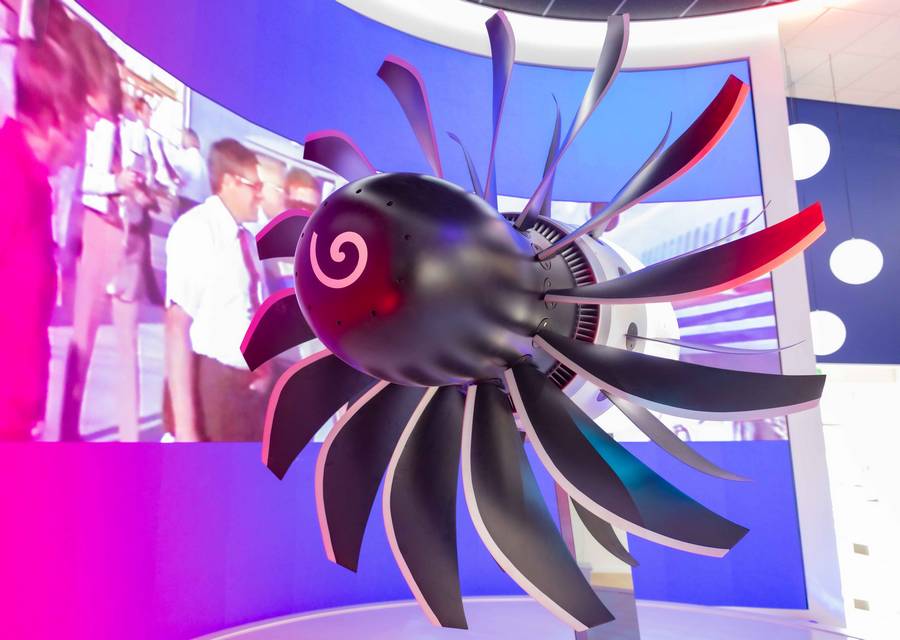 So until we see those, here are some other stories to emerge from the first day of the Paris Airshow:
Airbus got more orders for 30 A320neo family jets from flynas in Saudi Arabia. This is a firmed-up option of a previous order. Separately, Air Mauritius confirmed an order for three A350s.
Boeing is already fitting 737 MAX aircraft with the necessary wiring for a 3rd synthetic angle-of-attack sensor.
Engine maker CFM provided details on the fixes it's working on for the LEAP engine family. It also announced that component testing is underway for its CFM RISE open-fan engine.
Boeing will send a 777-9 test aircraft to Emirates next year, for extended route-proving flights. This is a key point for the 777X program, as the Emirates CEO had expressed concerns about the plane's performance.
VoltAero announced Kawasaki as a new partner for its promising Cassio 330 hybrid-electric 12-seat aircraft.
For details on these and more stories from the show, check out the News section of the MentourPilot app!
Check out these latest videos from Mentour Pilot and Mentour Now on YouTube!