After a second incident following a runway overrun two weeks ago, Korean Air temporarily withdrew its A330 fleet, for a safety inspection.
Korean Air is trying to protect its image, following two incidents in its Airbus widebody fleet. Fortunately, neither event resulted in any injuries. But one of them resulted in a hull loss – and a lot of press coverage. This was the runway overrun of a Korean Air Airbus A330, that happened on the 23rd of October.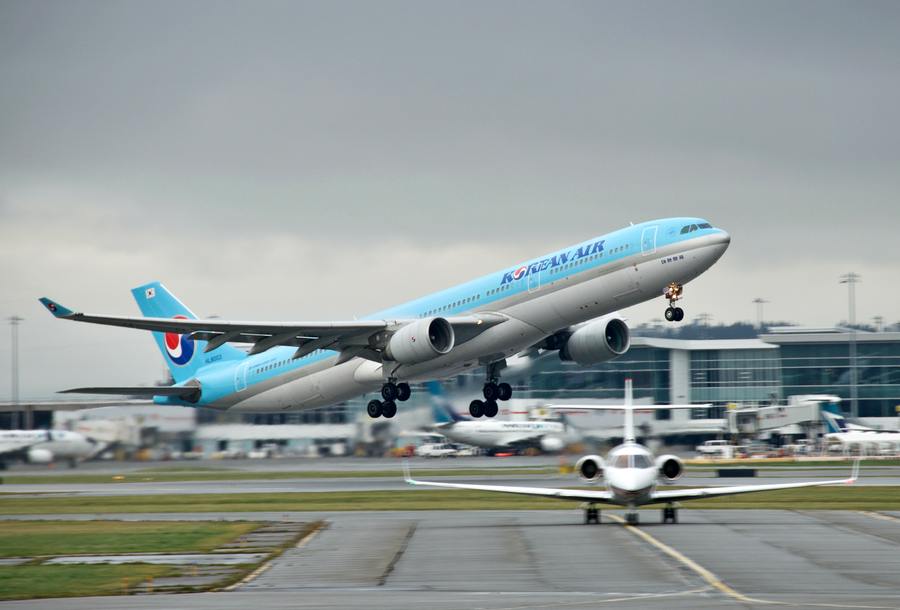 We looked at this accident very shortly after it happened. We wrote then that the aircraft's flight crew had performed two go-arounds before the overrun happened. But it has since emerged that in the second of these go-arounds, the Korean Air A330 made a very hard touch-down after the pilots pushed the throttles forward to go around.
They then got a warning about low brake pressure, so they instructed the passengers and cabin crew to brace. This time the touch-down itself was quite smooth, according to the passengers. But the aircraft was only slowing down thanks to the thrust reversers and didn't stop before the end of the runway.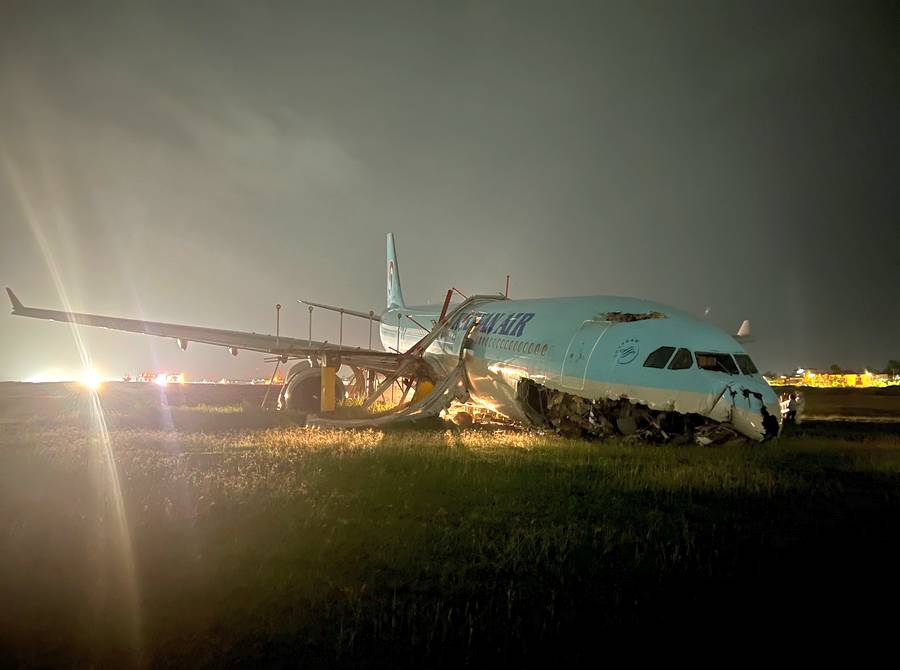 A Second Korean Air A330 Issue
A week later, there was another, unrelated incident involving one of the airline's A330s. On the 30th of October, Flight KE-401 took off from South Korea's Seoul Incheon International Airport (RKSI), heading for Sydney Kingsford Smith Airport (YSSY). But the crew stopped their climb at approximately 7,000 feet, because of an engine issue.
One of the engines of the Korean Air A330 appeared to surge, emitting bangs and flames. This would be consistent with a bird strike but could well have a different cause. The Korean Air crew shut down the affected PW4168 engine and returned for a safe landing back in Seoul. The flight's passengers reached their destination in another aircraft – also an A330.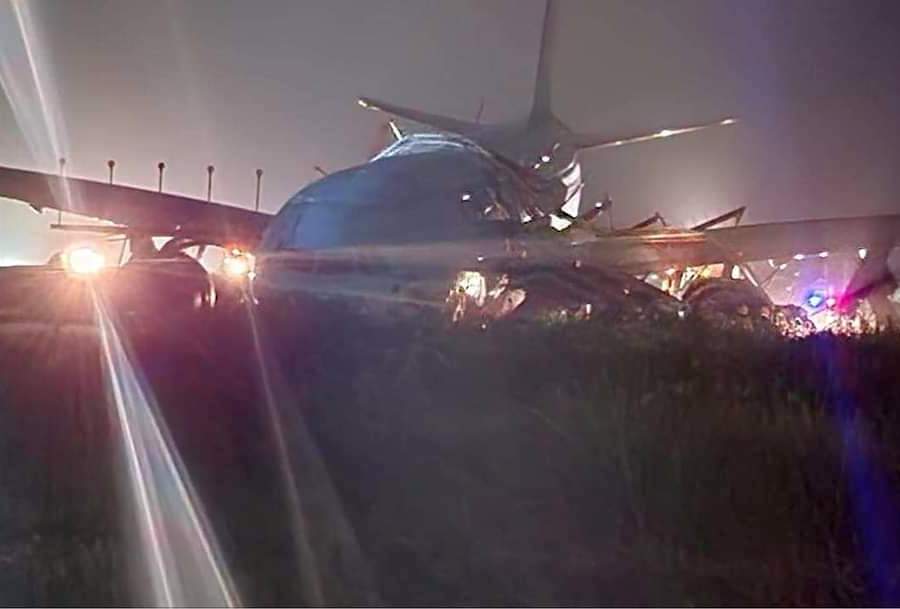 Other than the type of these jets, there is very little to suggest that the two events are related. Even so, last week Korean Air announced that it will inspect its A330 fleet before it returns to service. Also, the airline said that it is now retiring six of these jets. Korean Air will slowly return each of the remaining 24 jets to service, after their inspections.
Before the latest A330 retirements, Korean Air had 30 of these jets in its fleet, most of them A330-300s. Some of these jets are relatively young, i.e. less than 10 years old. However, over a dozen of them are more than 22 years old, with at least two being over 25. The aircraft involved in the runway overrun was twenty-four-and-a-half years old.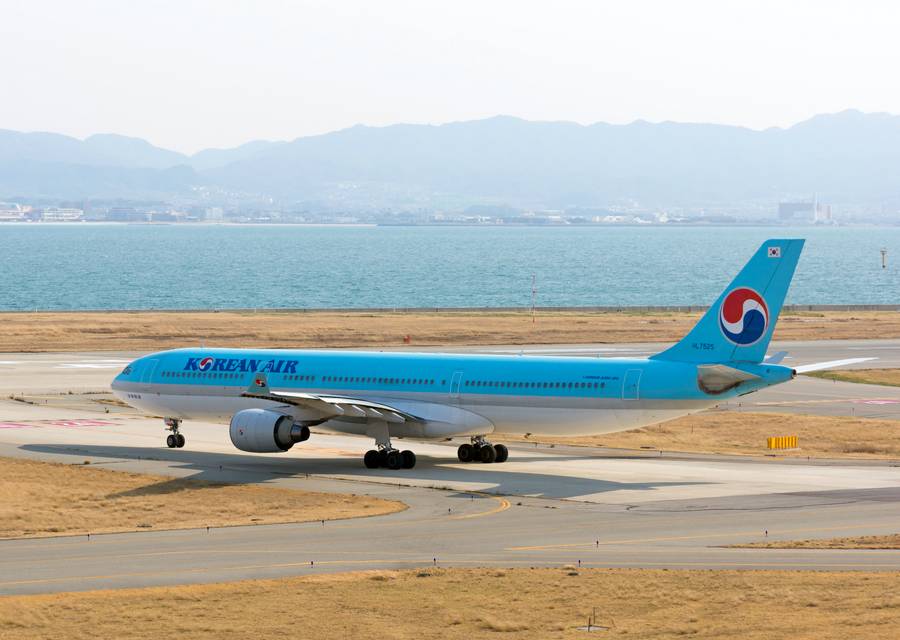 Accelerating Fleet Renewals?
To replace its A330 fleet, Korean Air already has orders for another 30 Boeing 787s. As we have seen, Boeing has faced a lot of problems and delays with its 787 program. Korean Air also eyed an order for Boeing's 777X, which has its own delays and certification issues, or the Airbus A350.
We will see how these problems might accelerate the airline's refleeting plans. For now, Korean Air is reiterating that it is taking these A330 issues very seriously. In a brief to officials and media, an airline spokesman said:
"Safety remains our top priority, and we will analyze and check all safety obstacles that may exist at Korean Air, from top to bottom, and make great efforts to improve them, if needed."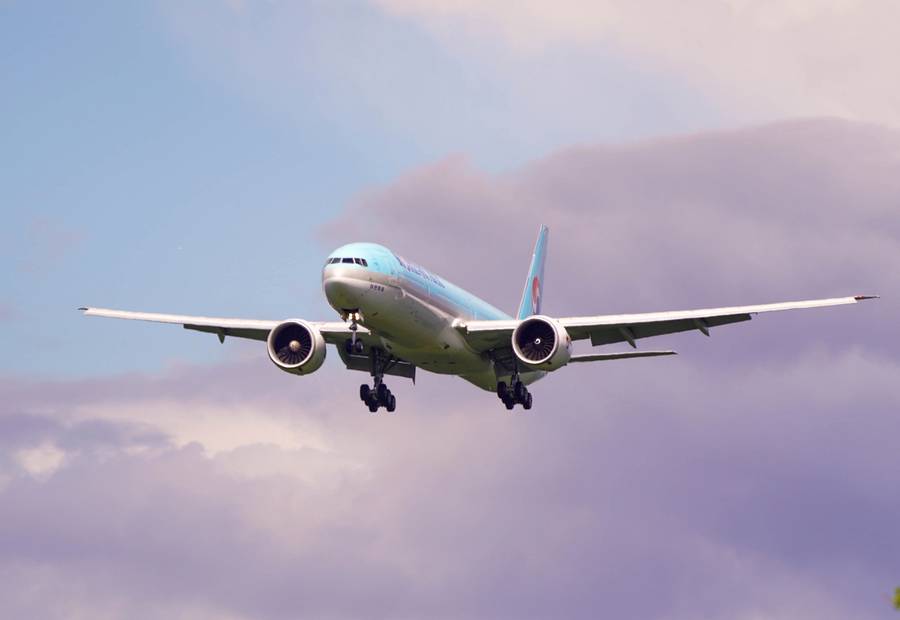 Airbus is also providing assistance to Korean Air, in the inspections of its A330 fleet. Obviously, both incidents are already under investigation by the authorities in South Korea. For now, the airline is reportedly using its Boeing 777 fleet, for several flights that previously featured its A330s.
Check out these latest videos from Mentour Pilot and Mentour Now on YouTube!