Reports are coming that a Let L-410 belonging to Kin Avia in the Democratic Republic of Congo crashed today, shortly after taking off from Bukavu.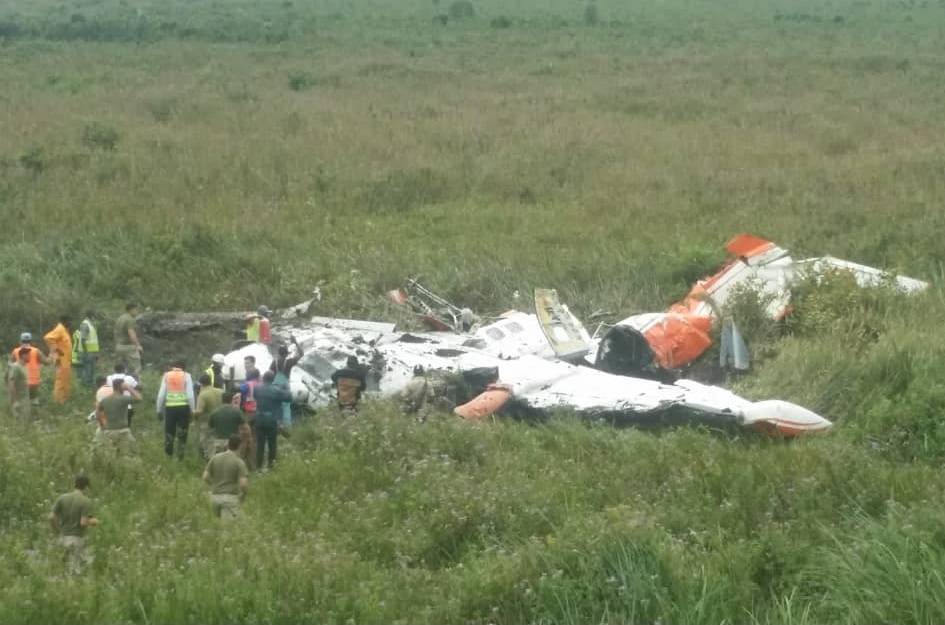 There is still little information about the circumstances around this crash. The aircraft would have flown from Bukavu Kavumu Airport (FZMA) to Shabunda (FZMW), in the Democratic Republic of Congo. More up-to-date information shows that this was a chartered cargo flight for Kin Avia, that didn't appear on any airport schedules. The flight's purpose was to transport 1.6 tons of sheet metal.
In addition to its cargo, the Kin Avia aircraft had two crew and one passenger. Unfortunately, they all perished in the crash, according to a provincial governor. Some early reports suggested that the first officer survived with serious injuries. Photos of the crash site appear to show the wreckage confined in a very tight space, in open grassland. The damage is quite severe, making a very high rate of descent likely.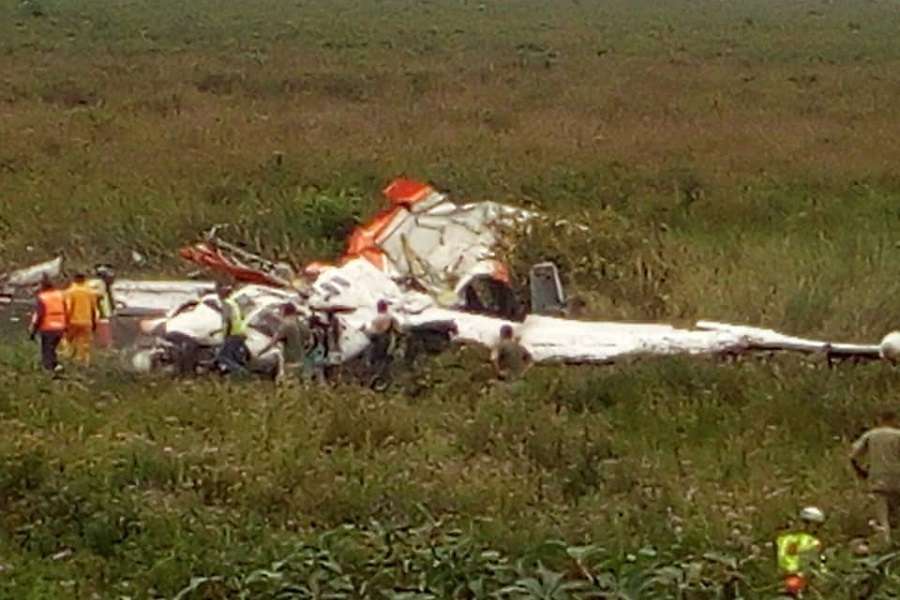 The Mystery Aircraft And Kin Avia
Additionally, the Kin Avia L-410's registration was initially unclear. Authorities eventually confirmed it as 9S-GRJ. The company has five Let L-410 aircraft. There doesn't seem to be a public source, listing their tail numbers or line/production numbers. Four tail numbers appear in photos in the company's website. They are 9S-CMA, 9S-GEN, 9S-GKA, 9S-GRJ.
The Let L-410 in this crash first flew for Aeroflot, in 1987. It subsequently flew for a number of operators, including DHL! It eventually made its way to Africa and its last airline in 2007, initially as 9Q-CRJ. Records from 2018 suggest that the airline had put it in storage.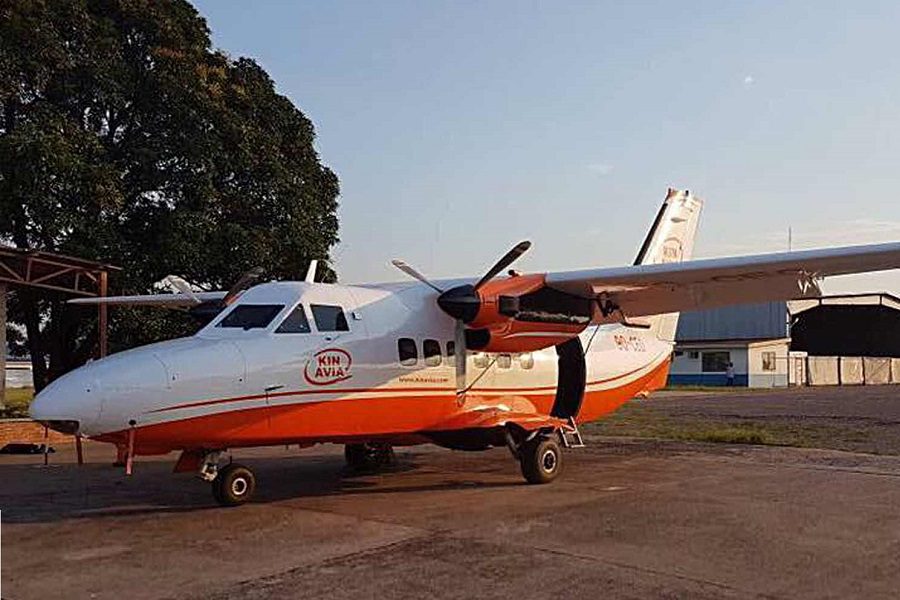 Kin Avia is an amalgamation of pre-existing airlines in the Democratic Republic of Congo. One of these previous airlines is Air Tropiques, which ceased operations in 2016. In both of its forms, Kin Avia was/is in the list of airlines that cannot fly into the European Union. However, this is true of any airline that has its base in the Democratic Republic of Congo.
The Let L-410 has a small following around the world. The Czech design is capable of operations from short, rough fields, and is also popular in parachuting clubs. It is a relatively affordable aircraft, a factor contributing to its continued use. Unfortunately, it also has a troubled reputation. However, some argue that a lot of incidents and accidents involving the aircraft, happen in countries with troubled accident records.
National authorities stated that they are setting up an investigation into this crash.