The U.S. Air Force selected JetZero to build a full-size blended wing-body demonstrator, in a move with potentially far-reaching implications.
Blended Wing-Body (BWB) aircraft designs continue to fascinate aviation fans. The design has great potential, as a means to improve efficiency. However, the idea faces some practical obstacles, that have kept such aircraft from entering commercial service.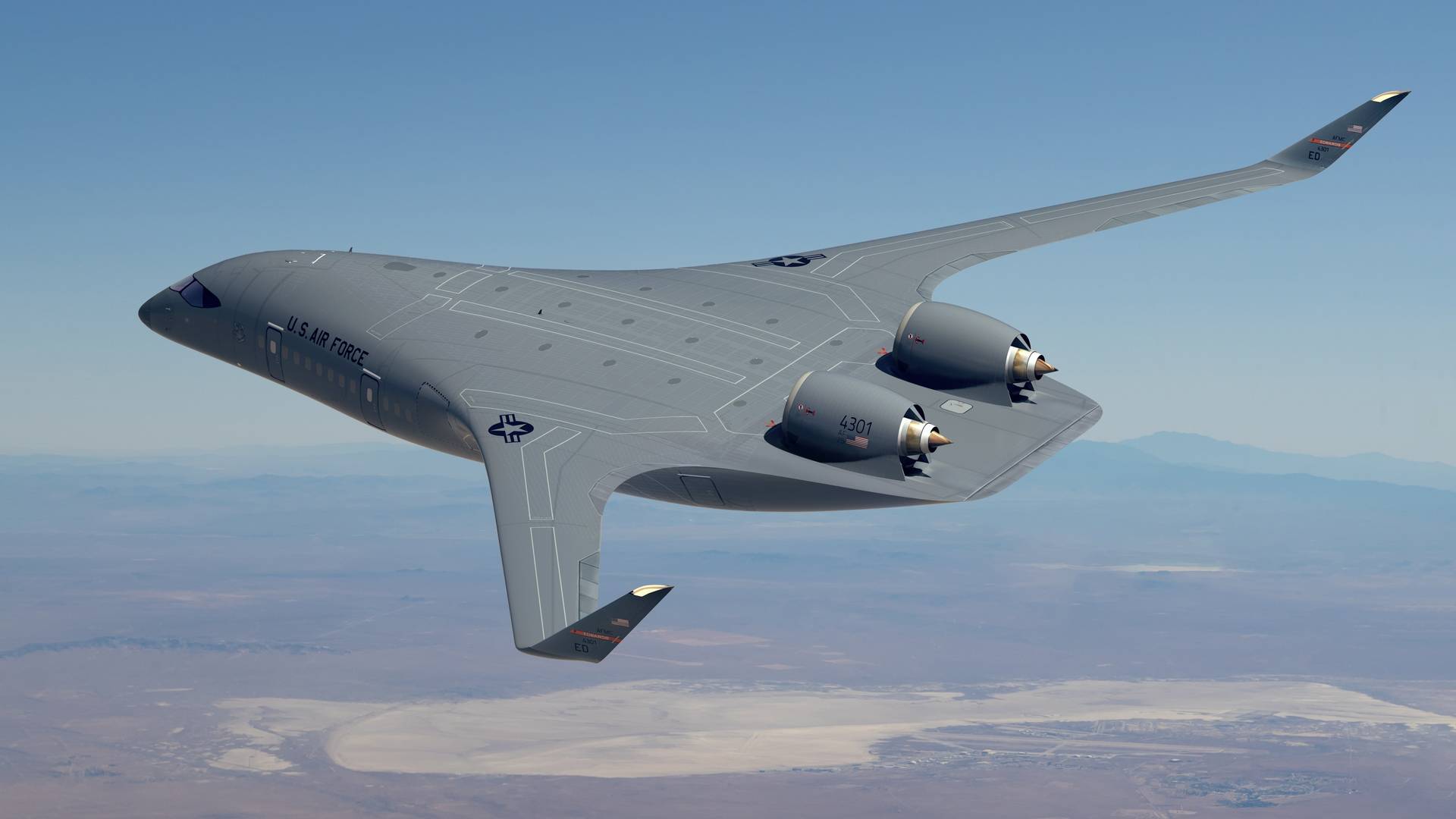 But could a military contract for such a design trigger its development for commercial use? This is the question that many analysts are trying to weigh on, after news that the U.S. Air Force "…selected JetZero for the next phase of a blended wing body prototype aircraft project".
The Air Force's interest in BWB concepts has to do with its future need for an aerial refueling tanker. Originally, USAF planned for three such procurement contracts: KC-X, KC-Y, and KC-Z. The first of these led to the purchase of the Boeing KC-46A, a 767 derivative – after some controversy.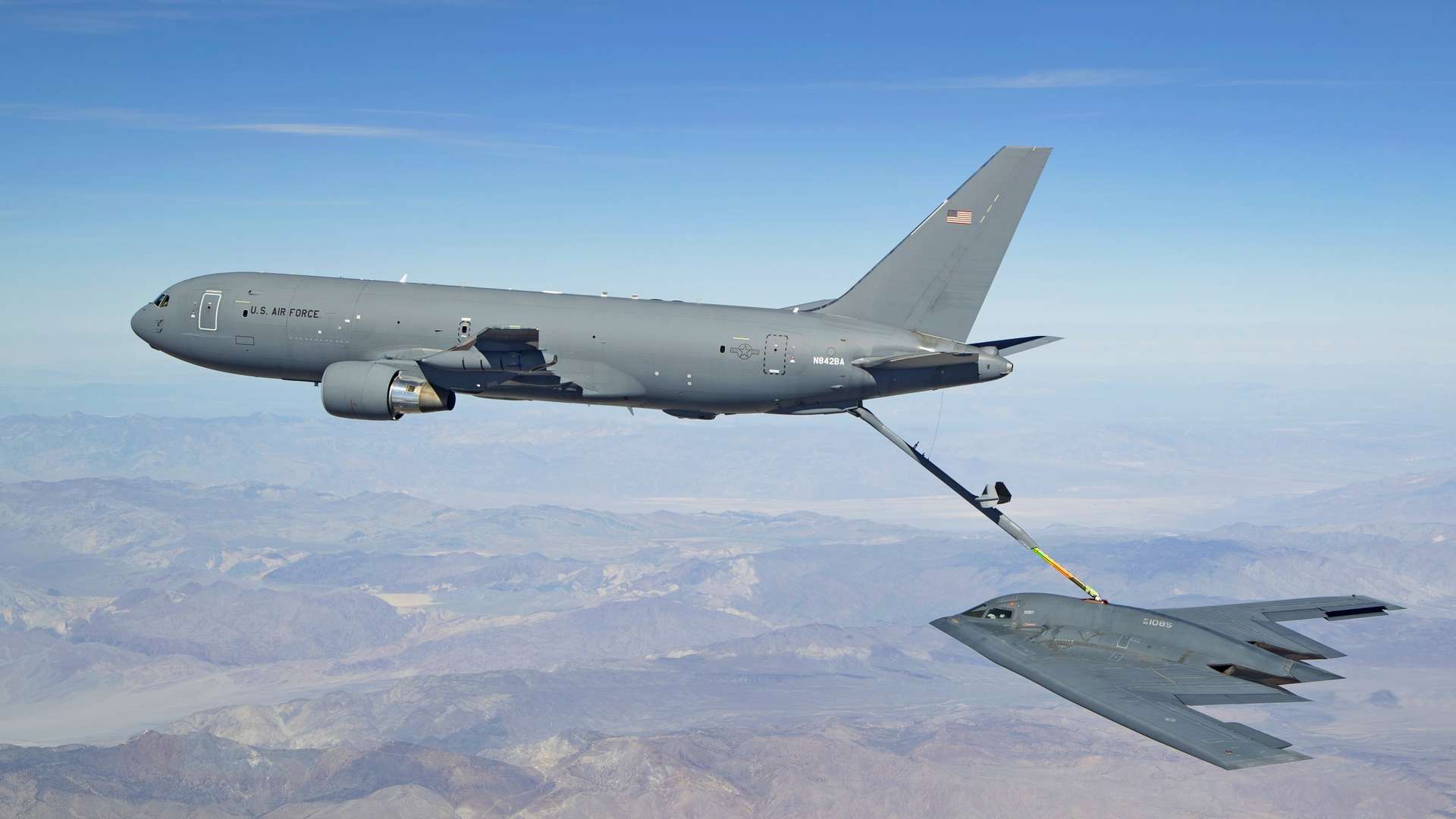 More recently, Airbus and Lockheed hoped to enter an A330 MRTT derivative (called the Lockheed LMXT) for the KC-Y competition. It now seems likely that the Air Force won't actually launch this competition, addressing any medium-term tanker needs with more KC-46A orders.
Shifting Priorities
The reason for this shift, which brings JetZero and its BWB concept in play, is that the United States want their next all-new tanker to be more suited to a "peer" adversary, in theaters like the vast Asia-Pacific (read: China).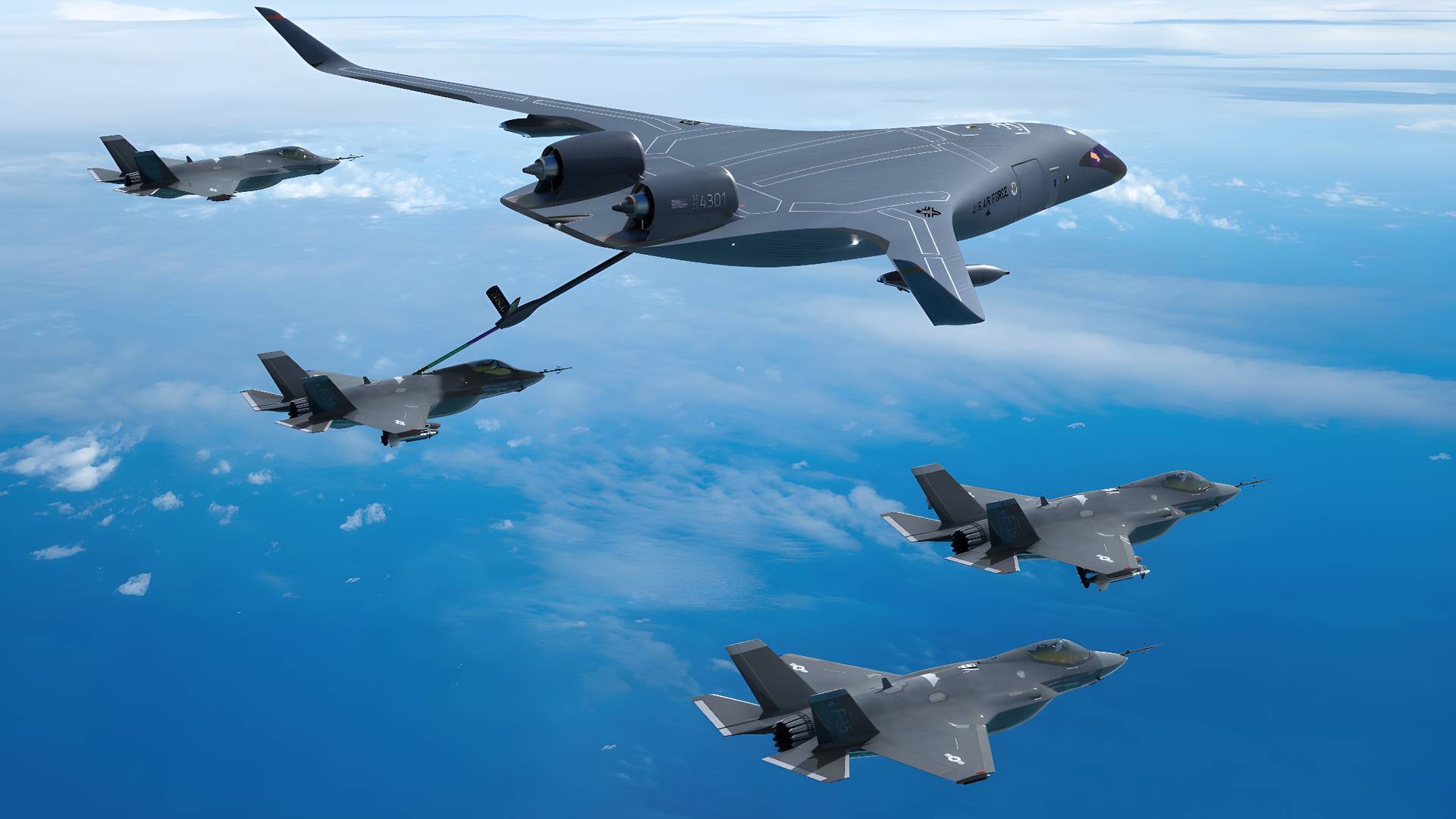 USAF's likely move away from the KC-X/Y/Z tanker competition "sequence" could be bad news for Lockheed and Airbus. But awarding this first contract to JetZero doesn't seem to be particularly good news for Boeing, either.
So, who is JetZero? Officially, the company is a two-year-old startup. But as The Air Current explains, the company's engineering and management team includes people with experience at Boeing, McDonnell Douglas, Airbus, Pratt & Whitney, and Gulfstream.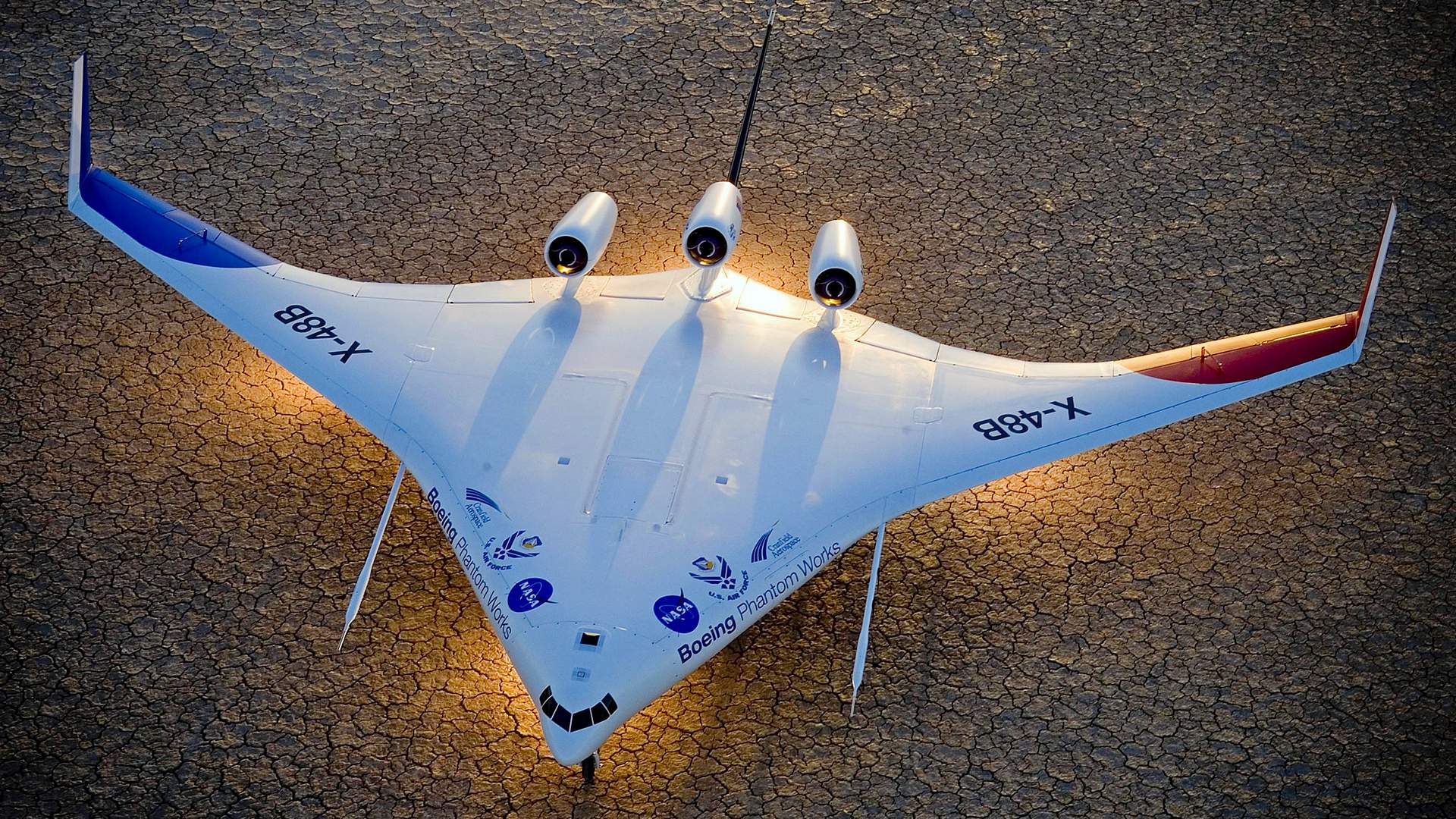 The new USAF contract has a value of $235 million, for the build of a full-size, piloted demonstrator. If all goes well, the demonstrator should make its first flight in 2027. It will have Pratt & Whitney Geared Turbofan (GTF) engines.
JetZero has also partnered with Northrop Grumman, who will actually build this demonstrator. Northrop Grumman is a large military contractor with experience in building flying wings, like the B-2 and more recently the B-21.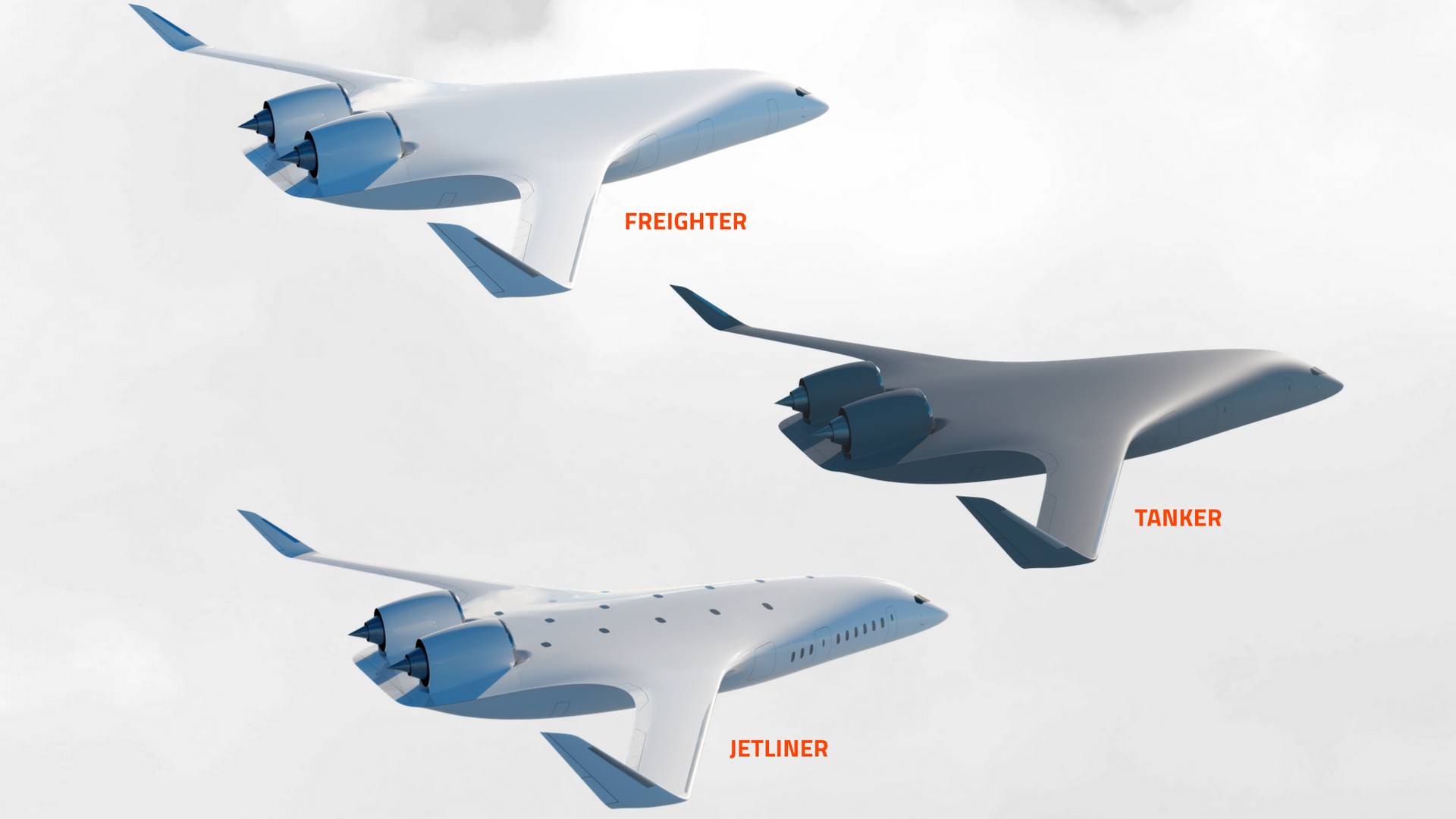 JetZero Taking On Boeing, Airbus?
Flying wings and blended wing bodies have many similarities, but it is easier to make BWBs aerodynamically stable – especially with payloads spread over a larger area. This is particularly important for commercial airliners.
JetZero hopes that this military program will become a launchpad for a commercial aircraft project. The company has published plans that make it possible for its baseline design to be scaled up or down, to create an aircraft family.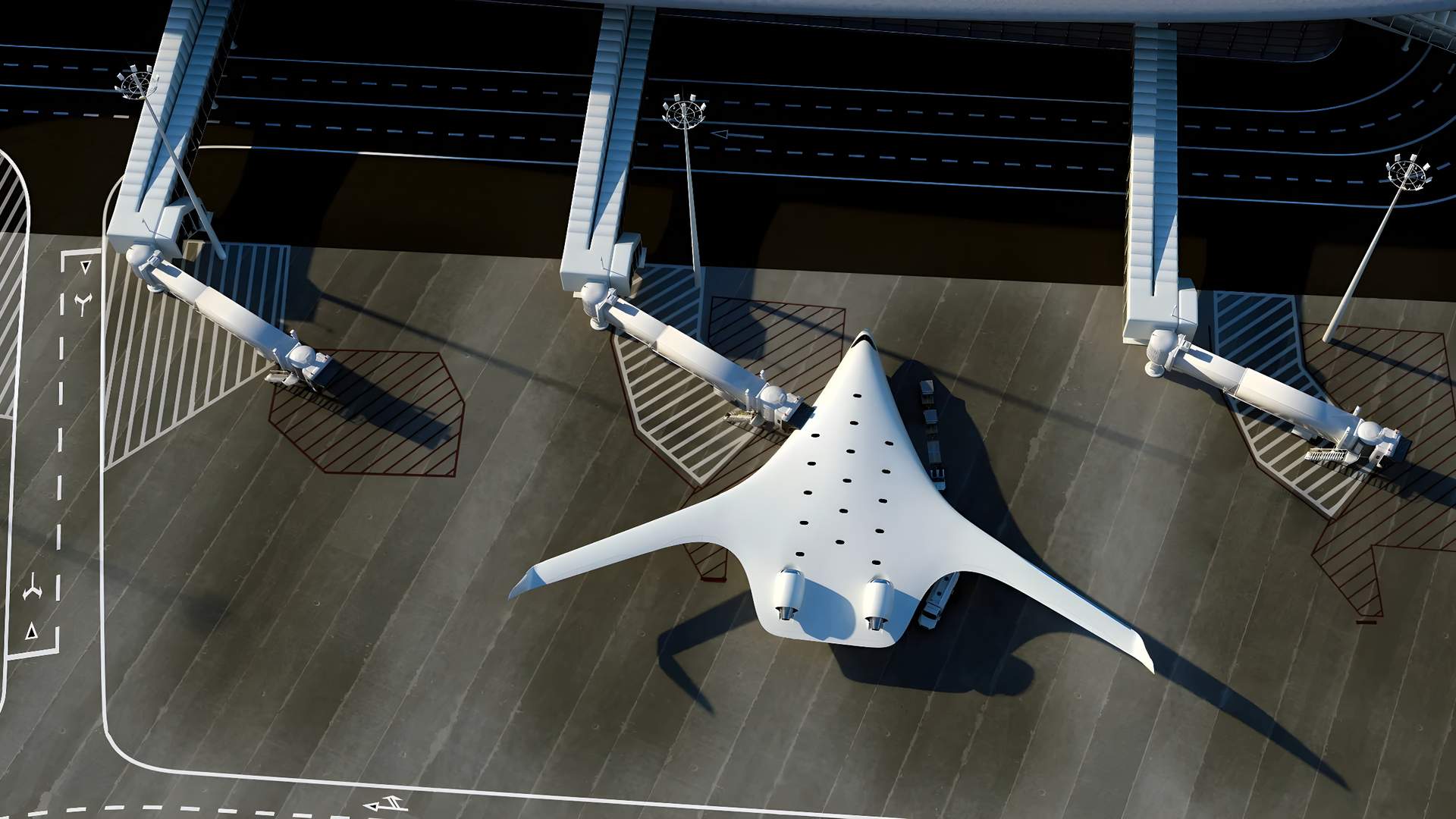 There are more design and manufacturing challenges for JetZero to overcome. The company will have to address questions over the number and placement of emergency exits and the use of composites for large, irregularly-shaped pressurized fuselages.
More importantly, if the company is to become a viable third commercial player alongside Boeing and Airbus, it will need more investment. USAF's $235 million is only a small fraction of what it would take to design and certify an airliner. Bombardier reportedly spent over $7 billion, to develop the CSeries (now Airbus A220). And that was a typical "tube and wing" plane.
Still, JetZero could get investment from partners like Northrop Grumman and others. The promise of 30% to 50% of improved efficiency (in combination with newer engines) is tantalizing to many airlines and others in aviation and beyond. But of course, this could trigger Airbus and Boeing to react, too.