The crew of a Viva AeroBus A320 had to return to their origin airport, following a severe damage incident with one of their engines.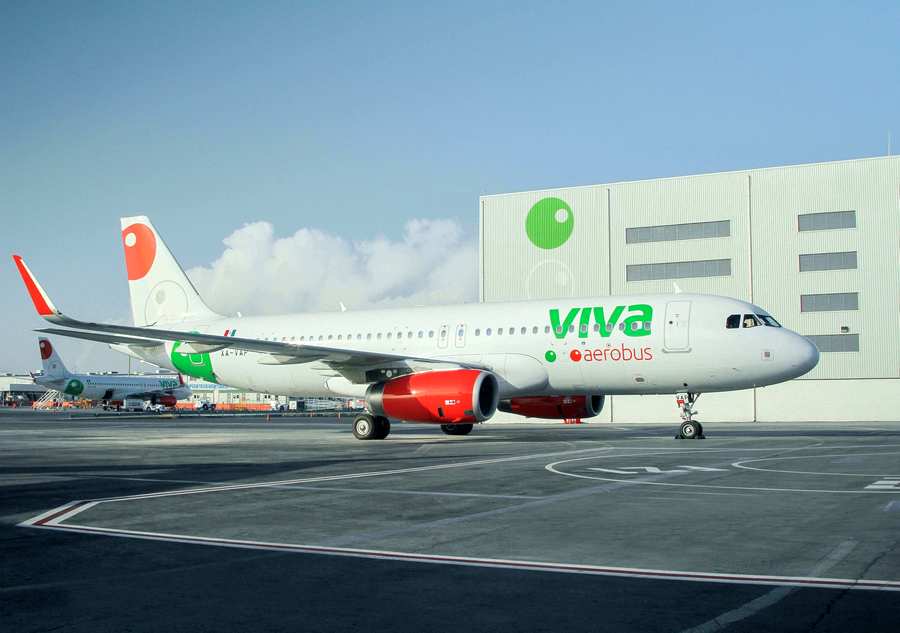 This incident happened just after 10 o'clock on the evening of the 23rd of August in Mexico. This was 3 am UTC on the 24th of August. It involved flight VB-518, a service that Viva AeroBus is performing daily. It is an evening flight, departing at 9:35 pm from Guadalajara International Airport (MMGL) in Mexico. Its destination is Los Angeles International (KLAX) in the United States. The flight typically lasts just under three hours.
At this time, we don't know how many passengers were on board the Viva AeroBus A320 for the incident flight. But we know that the crew pushed back from Gate 03 in Guadalajara with approximately a 30-minute delay. The flight would line up with runway 10 and take off just after 10 pm local time.
https://twitter.com/FlightEmergency/status/1562376631007805440?s=20&t=Z3R6er4W47W6NHSmMVwUvw
However, the flight wouldn't go very far. According to local reports, the passengers and crew of the Viva AeroBus A320 heard a loud BOOM during the climb. The crew stopped climbing at 13,000 feet. Video of the event shows thin streaks of fire coming out of the aircraft's right (No2) engine. The town underneath may seem closer than 13,000 feet. This is because the elevation of Guadalajara is around 5,000 feet above sea level.
Viva AeroBus A320 Returns
We don't know what caused the engine issue. But after the incident, the Viva AeroBus A320 pilots made a left turn, heading back towards the airport. The aircraft remained at 13,000 feet, entering a holding pattern, while the crew run through their checklists. They quickly shut down the right engine, but spent approximately 20 minutes in a hold, burning fuel.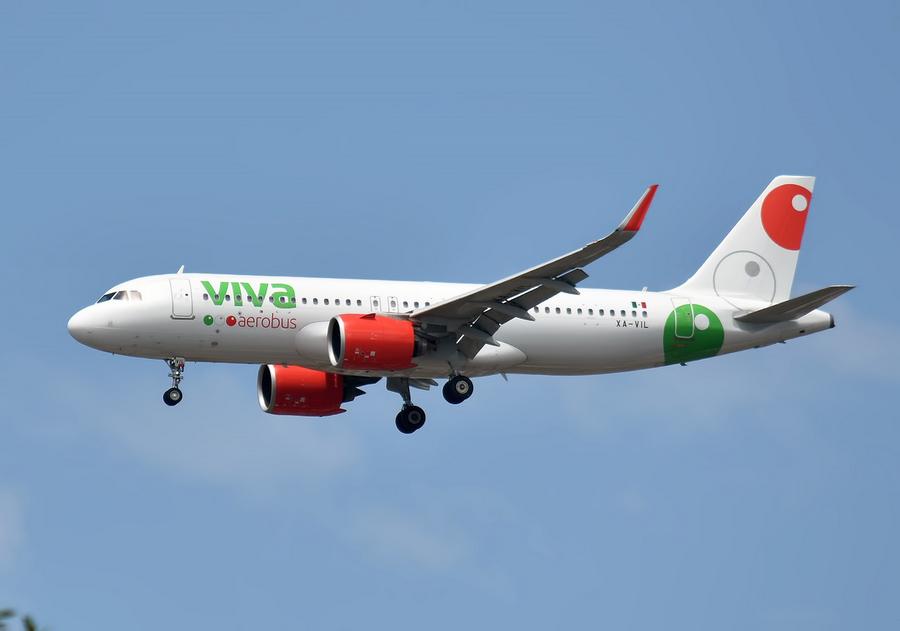 The aircraft landed safely back on runway 10 in Guadalajara. In total, its passengers and crew had spent around 40 minutes in the air. After landing, the aircraft did not stop on the runway. Its crew taxied it to a remote stand, where the passengers disembarked normally. As of this writing, the Viva AeroBus A320 is still on the ground in Guadalajara.
The flight's passengers were safe, but they had a long wait ahead of them. They spent the night in Guadalajara, departing for LAX at 6:30 the next morning. Viva AeroBus flew them there on a newer A320neo, with tail number XA-VIJ. They landed in Los Angeles at 7:38 am, nearly nine hours late.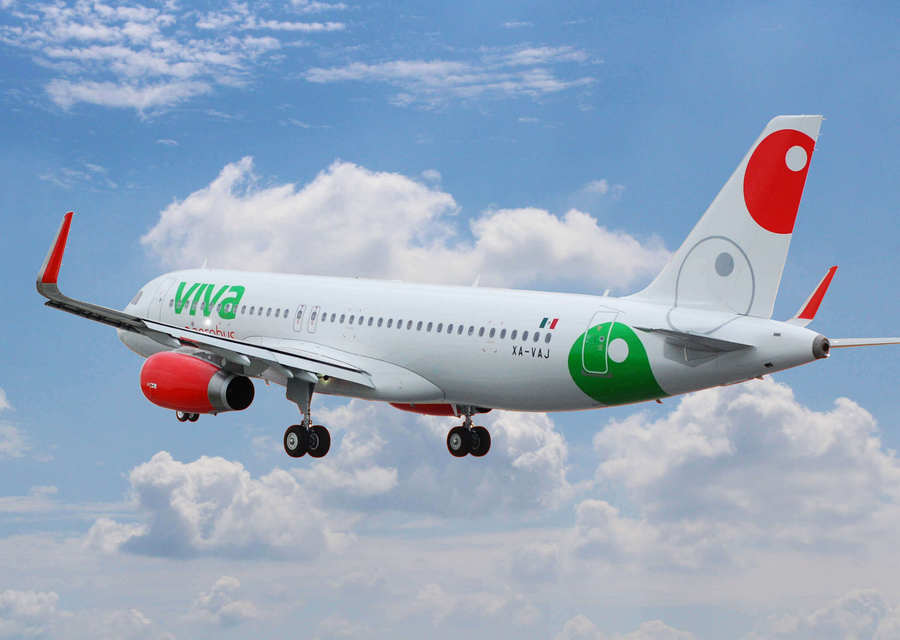 The aircraft in this incident is a seven-year-old Airbus A320-200, with registration XA-VAJ, with seats for 180 passengers. Viva AeroBus has been the only operator of this A320 since its first delivery. This aircraft has IAE (International Aero Engines) V2527-A5 engines. The aircraft's owner is lessor Jade Aviation.