Cockpit video of a Boeing 737-300 crew, making what appears to be an unstabilized approach in Paro, Bhutan, surfaced on social media today.
The video started making the rounds in social media in the last couple of days, but the incident is a bit older. It appears to have happened on the 12th of July, and involves a 737-300(SF) cargo aircraft, belonging to Tri-M.G. Intra Asia Airlines. The crew were performing flight GM-515, from Kolkata (VECC) in India, to Paro International (VQPR) in Bhutan.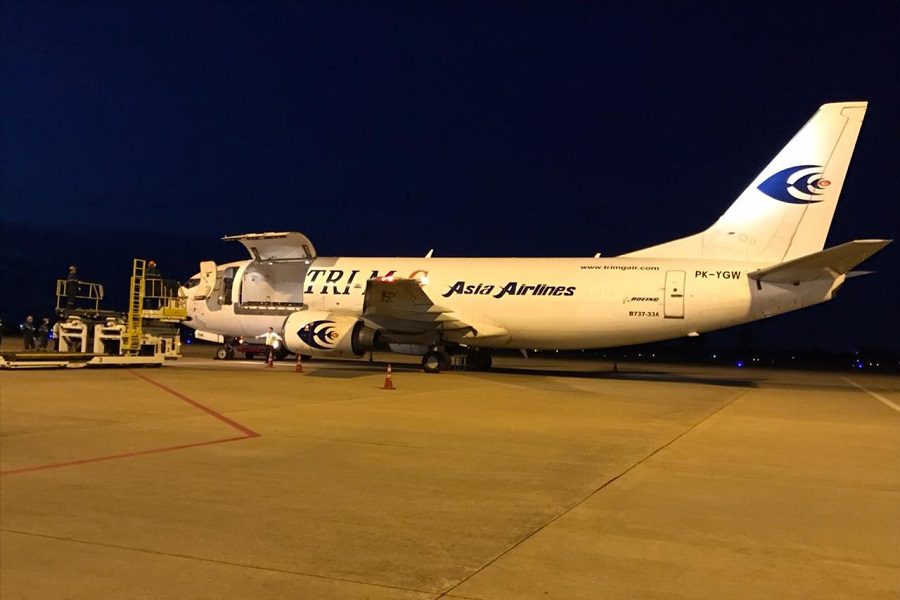 This was a chartered flight. Unicef had hired the aircraft, to carry Moderna COVID-19 vaccines into Paro, as a donation to Bhutan. This was part of the COVAX initiative. Tri-M.G. Airlines have performed many flights in Asia this summer, for the same purpose. However, it seems this one was rather… eventful.
Bank Angle, Sink Rate and a Phone
The video picks up the flight just as the crew make their final turn, quite close to Paro runway 33 in Bhutan. It appears that the aircraft is flying with two Captains, with the left-seater being Pilot-Flying. The crew receive a number of warnings, starting with "BANK ANGLE" twice. Soon after, they also get "SINK RATE – PULL UP!", while they struggle to line up with the runway.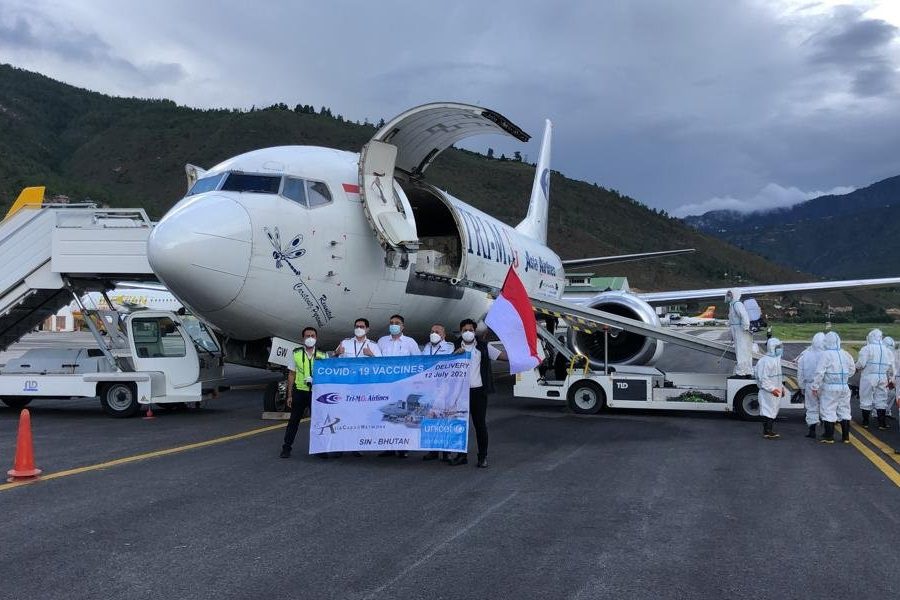 The pilot flying the aircraft ends up making a very hard touchdown. Then just before the video ends, we see that the pilot in the right seat is filming the landing on his phone. A jump-seater appears to be shooting the video that we are watching. This video ends abruptly, before the aircraft slows down. According to on-line sources, the landing took place at 16:54 local time.

Paro in Bhutan isn't just any airport. It features in many "most difficult airports of the world" lists, with many claiming that only one or two dozen Captains are qualified to land on it. But, those numbers are likely out of date by now. And such low numbers often mean that the airport doesn't get enough traffic for more qualified Captains to be necessary.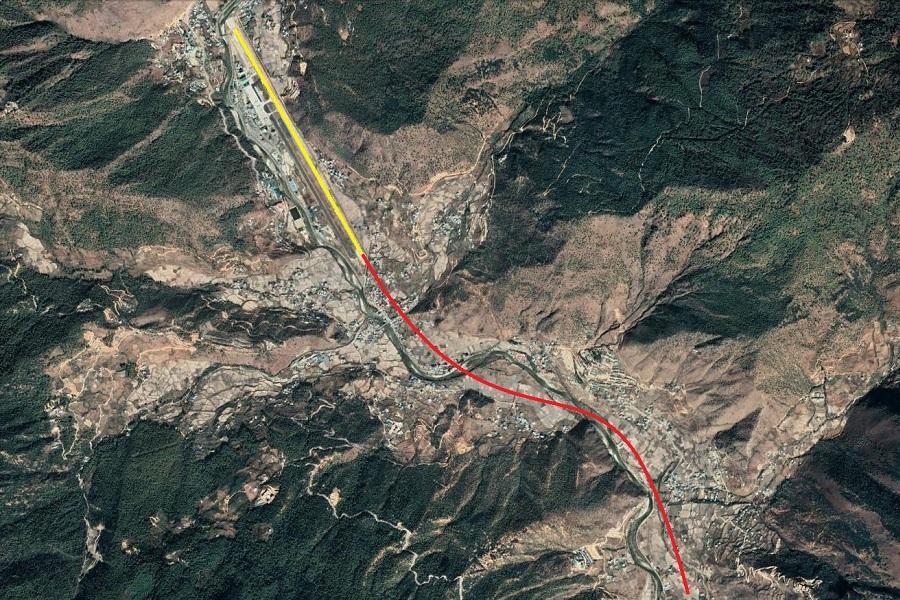 Paro Airport, Bhutan – An Atypical Approach
Nevertheless, approaching Paro Airport in Bhutan involves following a snaking river canyon, turning very late to see the runway. A typical, straight approach to runway 33 is impossible. Given the elevation, such an approach would need to have a slope of at least 15 degrees, instead of the usual 3°. And that would be somewhere between an aircraft carrier and a Space Shuttle approach – but closer to the latter.
Paro airport itself is in a narrow river valley in Bhutan. Approaches into the airport are only permitted in daylight hours, and under visual flight rules (VFR). And to make things even more interesting, the airport has a field elevation of 7,332 feet. The runway is 1,964 metres (6,445 feet) long. The pilots would have first seen the runway just before the video begins.
https://twitter.com/MenTourPilot/status/1422892380747882496?s=20
Videos of other airlines approaching runway 33 in Paro, Bhutan, suggest that they turn GPWS warnings off. We don't know if this airline had any specific procedures for this airport, since this was a chartered flight. This aircraft (PK-YGW) doesn't appear to have flown there again since the incident. In any case, on the day, the crew unloaded the valuable vaccines without further incident. Reports show that the aircraft flew for Bangkok the next day, on schedule.
Given the unusual nature of Paro airport and the impressive but forbidding landscape in Bhutan, flying there a challenge. But despite the difficult nature of the approach, this video has raised more than a few eyebrows, among pilots.
Check-out MentourPilot's reaction AND explanation of this event, below!