A Boeing 747 that belongs to National Air suffered major damage when it moved on the ground, with ground equipment being in its vicinity.
The incident happened on the 22nd of October. It involved a 747-400BCF (Boeing Converted Freighter) belonging to National Airlines. While this airline is a commercial operator, it appears that the incident involves an operation for US Transportation Command. And for this reason, some key information about the occurrence is missing.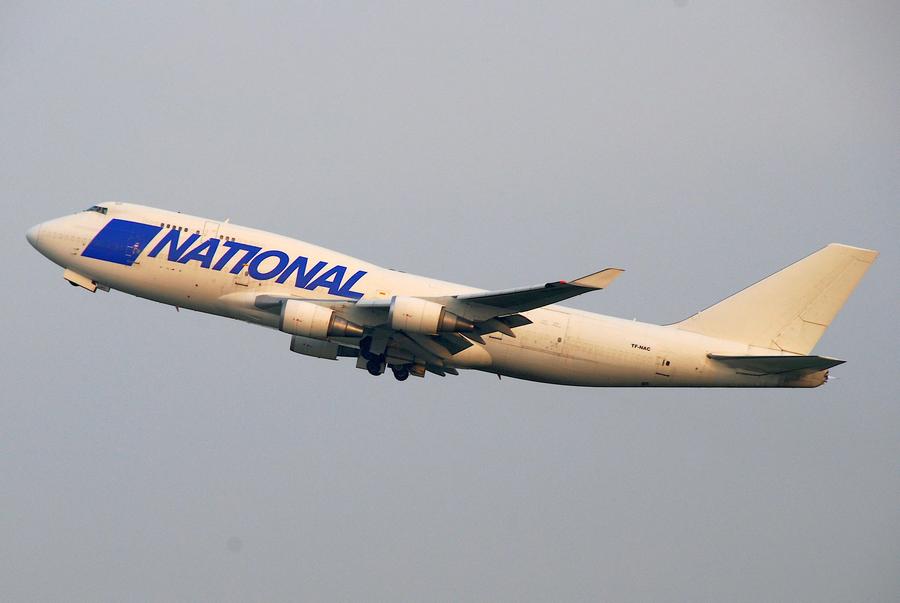 It appears that the National Air 747 was in Muwaffaq Salti Air Base (OJMS) in Jordan. The aircraft had arrived there earlier the same day from Frankfurt–Hahn Airport (EDFH), as flight CMB573. According to reports, this was a positioning flight. We don't know if the aircraft required maintenance before its next departure. But for whatever reason, there was some equipment under its fuselage, before it moved next.
How Did The National Air 747 Move?
It is also unclear if National's 747 was moving under its own power, or if ground crews were towing it. The nature of the damage suggests that it was moving forwards at the time. But without more information, the damage itself doesn't make the event self-explanatory.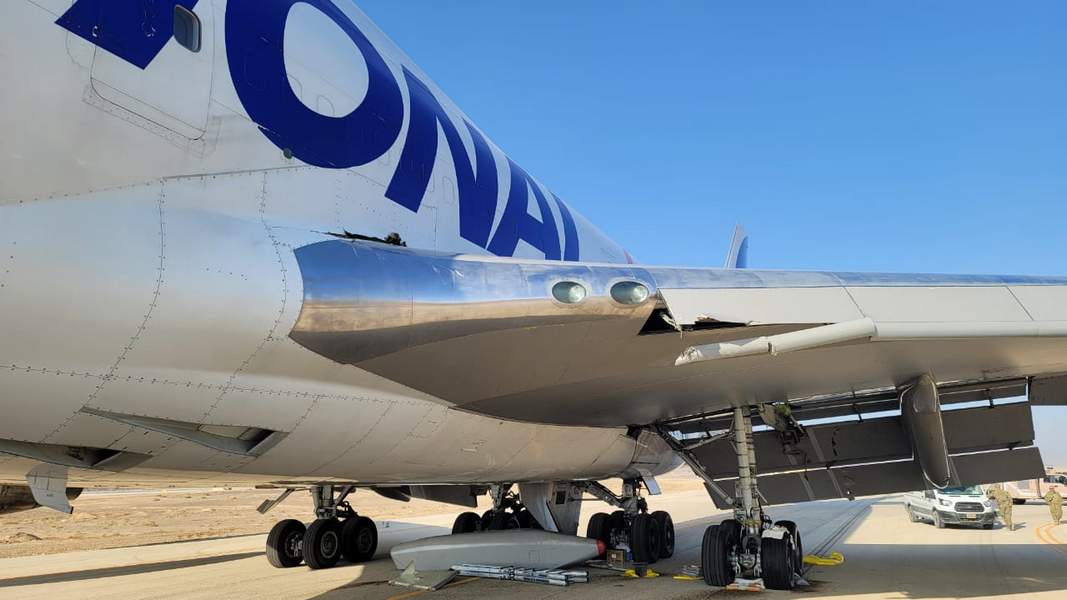 The available pictures show damage to the inboard flaps and slats of the jet's left wing. There is also damage to the left main wing gear doors of the National Air 747. One canoe (for the flap mechanism) separated from the wing, and a second one suffered substantial damage. Also, we can see damage on the upper side of the wing, where the leading edge meets the fuselage.
As of this writing, all available flight tracking information (from FR24 and FlightAware) suggest that the National Air 747 hasn't flown since the 22nd of October. So the aircraft's status is unclear. But there is high demand for cargo aircraft at this time, both for commercial and military purposes.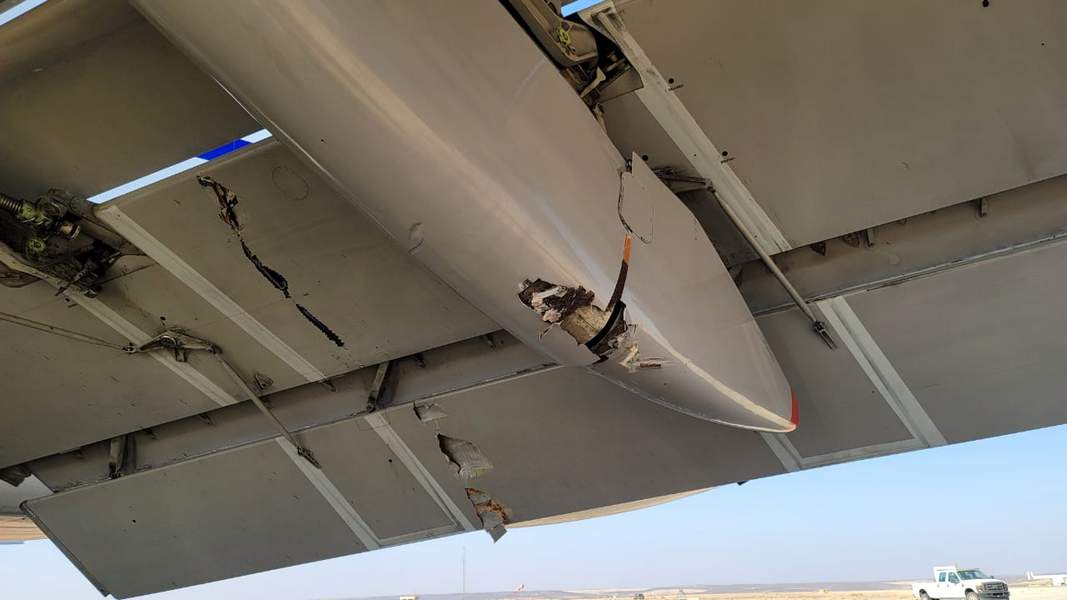 The incident aircraft is a Boeing 747-412(BCF), with registration N756CA. It is 29 and a half years old, having first flown in May 1992. Before National Air, this 747 flew for Singapore Airlines, in its original passenger jet configuration. From 2007, it began its second "career" flying cargo, with Dragonair. National Airlines picked it up in 2019. However, according to planespotters.net, the company didn't start operating it until October last year.