An Emirates 777 had to return in Milan shortly after take-off, after encountering a hailstorm that caused substantial damage to the aircraft.
The incident happened yesterday afternoon (Tuesday). The Emirates departed Milan Malpensa Airport (LIMC) with a 10-minute delay, at 4:22pm local time, using runway 17R. Its crew would operate flight EK205, to New York JFK (KJFK). However, shortly after the Emirates 777 crew started their climb, they encountered a hailstorm. Photos show that it caused substantial damage to the aircraft.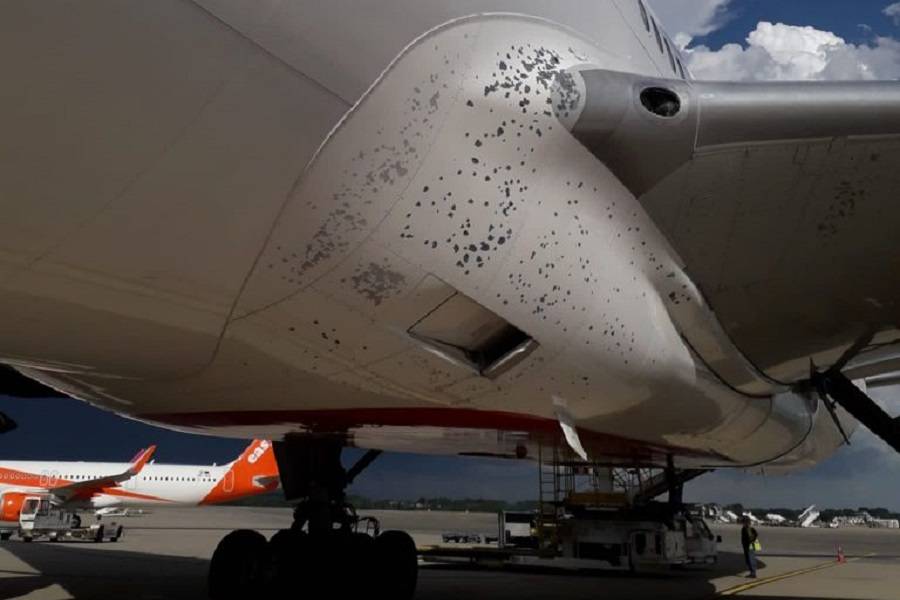 Here are some METARs from around the time the hailstorm affected the Emirates 777. However, damage like this can be difficult to predict, because the aircraft can encounter hail without entering the storm itself:
LIMC 131620Z 01012KT 320V030 9999 FEW030 SCT040 21/16 Q1006 RETS NOSIG
LIMC 131550Z 23009KT 160V330 9999 TS SCT030CB SCT040 25/16 Q1006 NOSIG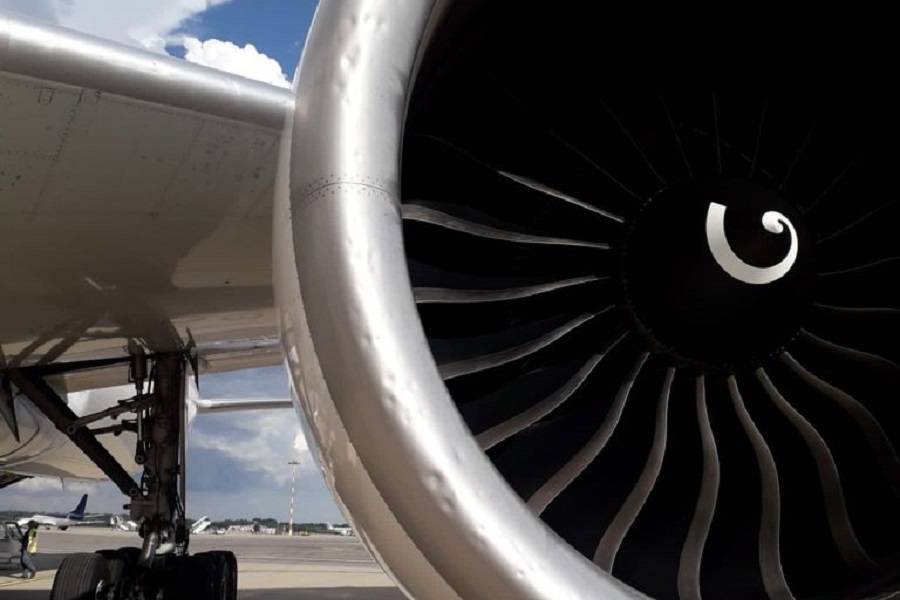 Hailstorm Damage on Emirates 777
The hailstorm damaged multiple areas of the Emirates 777. They included the radome, the rest of the nose area, the windscreen, wing roots and leading edges and engine inlets. The flight crew stopped their climb at FL220. They spent a considerable amount of time in a pattern, eventually dumping fuel as well. The flight returned to Milan Malpensa for a landing at runway 35L. In total, the Emirates 777 spent approximately 1 hour and 38 minutes in the air.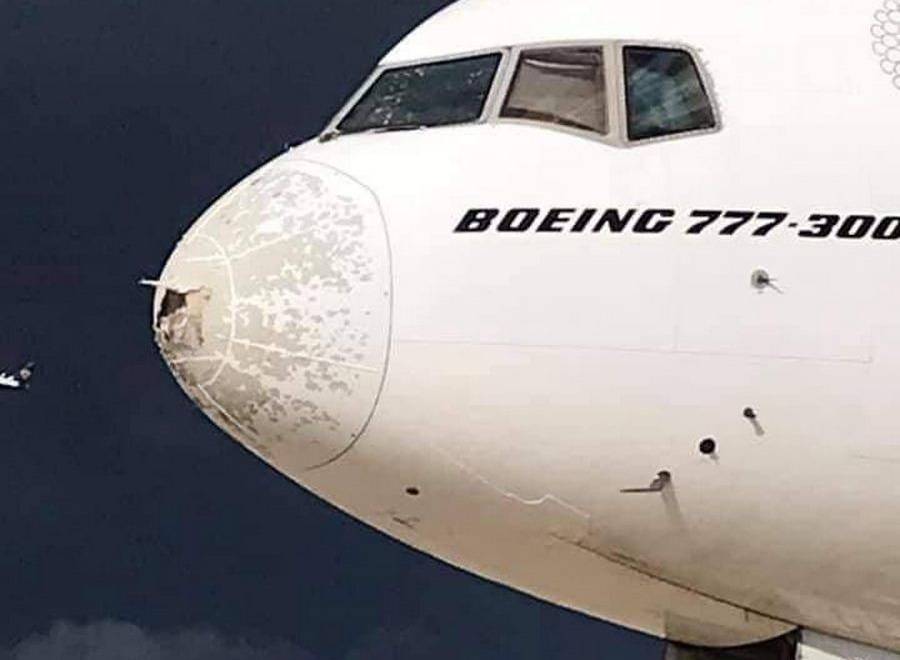 Along the way, the crew seemed to make a missed approach to runway 17R. They then spent more time in a hold, before landing on the reciprocal runway (35L). Photos (above) showing the skies around Milan at the time bear witness to the uncertain weather conditions in the area.
This is certainly not an unprecedented incident. We saw something very similar just a few days ago, although the damage on the Emirates aircraft is perhaps more severe. And unlike the S7 Airlines A320 crew, the Emirates 777 crew did not continue to their destination after encountering the hailstorm. But of course they had a lot further to go.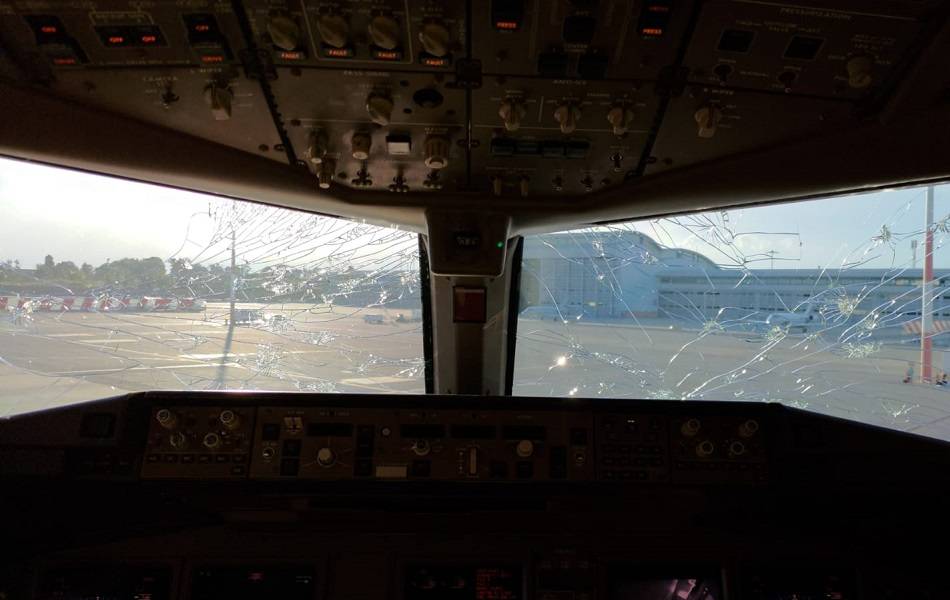 The aircraft in this incident is an Emirates Boeing 777-31H(ER). It left Boeing's Everett assembly line 13.5 years ago, joining the fleet in January 2008. Emirates is the only user in this aircraft's history. And as of this writing, the jet is still on the ground in Milan.