The crew of a Delta flight had to deal with an incident, involving a passenger who tried to break into the cockpit, last Friday. The flight had to divert.
The unruly passenger in this incident flew on Delta flight DL386. The flight took off from Los Angeles, CA (KLAX) at 11:40 local time, on Friday morning. Its destination would have been Nashville, TN (KBNA). It departed with only a ten-minute delay. However, its passengers would eventually arrive in Nashville over eight hours later than planned.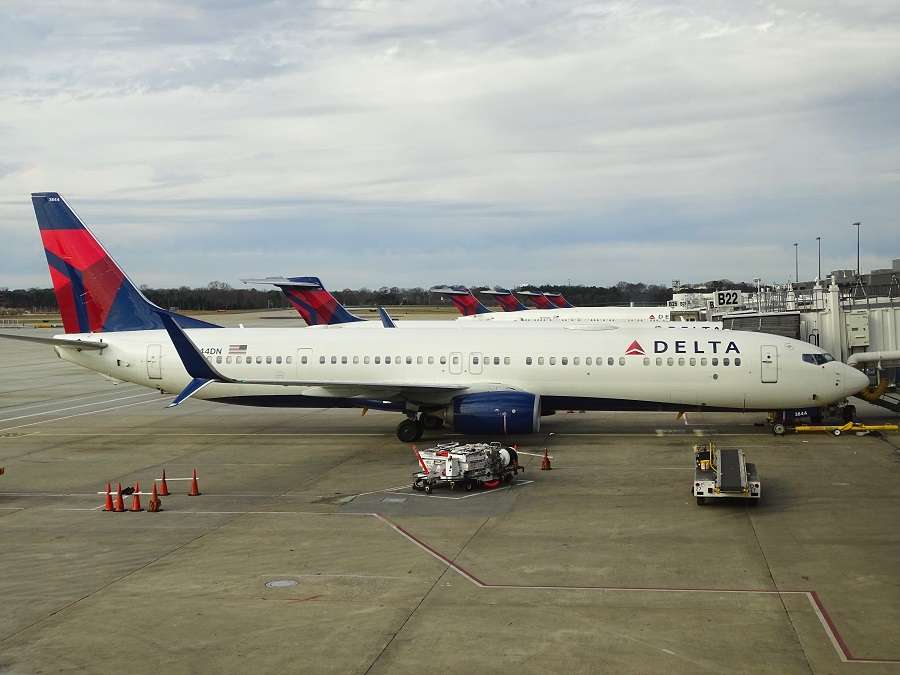 In the incident, a Delta passenger reportedly stood up and made his way to the cockpit door. And he immediately started banging on the door, while yelling "Stop the plane!". A cabin crew member immediately tried to restrain the passenger. Then several passengers got up to help the flight attendant stop the panicked passenger, pinning him to the floor.
With help from many others, the Delta cabin crew successfully restrained the passenger in this incident. They then carried him to the back of the aircraft, laying him face down on a row of three seats. In the meantime, the pilots decided to divert the flight to Albuquerque, New Mexico (KABQ). The troubled flight landed there at 15:32 local time.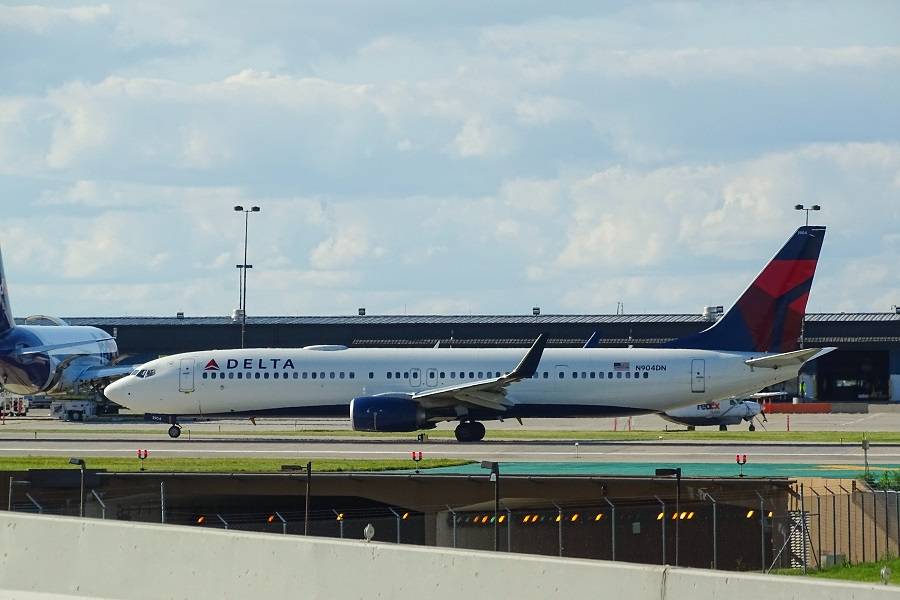 The Aftermath of Delta's Unruly Passenger Incident
Those caught up in this passenger incident were flying in a Delta Air Lines Boeing 737-932(ER), with registration N830DN. This is a relatively new (6.6 years) aircraft, but it had to stay on the ground in Albuquerque, after the incident. The passengers eventually flew on to Nashville in an Airbus A321-211, landing there at 1:47 am the next morning.
This was our view from the 3rd row right after the @Delta attendants and passengers apprehended the person who attempted to get into the cockpit. He was screaming "Stop the plane." pic.twitter.com/8CG7zNFpTq

— Jessica Robertson (@jesscribe) June 4, 2021
Multiple images and videos on social media documented the Delta crew and passenger actions in the incident. Upon landing in Albuquerque, authorities removed the passenger from the plane. Him included, the flight had 162 passengers and six crew on board. The FBI commented on responding to the incident but didn't offer any further details.
Many often forget that this is actually what the job of cabin crew is. Flight attendants usually serve us peanuts and drinks – maybe even food, airline permitting. But they are actually there to protect each passenger in emergencies, like this Delta incident. And this is why the rules on how many of them are on each flight, depend on the number of passengers on board.
Delta Air Lines released a statement, thanking the crew and passengers for their involvement in the incident:
"Thanks to the crew and passengers of Delta Flight 386, LAX to Nashville (BNA), who assisted in detaining an unruly passenger as the flight diverted to Albuquerque (ABQ). The aircraft landed without incident and the passenger was removed by law enforcement. We apologize to our customers for the delay and any additional inconvenience."