A runway had to be closed in an incident where a Delta A330 kicked up mud when it touched down just ahead of the threshold of the runway.
This incident happened on the morning of Thursday the 12th of January this year. It involved flight DL-134, a daily Delta Air Lines service, departing from Detroit Metropolitan Wayne County Airport (KDTW). The flight's destination is Amsterdam Schiphol Airport (EHAM) in the Netherlands. The flight departs from Detroit the evening before (in this case on Wednesday the 11th) and lasts around seven hours.
We don't know how many passengers and crew were on board the Delta A330 on the day of this incident. The flight departed from Detroit with a 20-minute delay, taking off from runway 22L. The bulk of the flight appears to have been routine, with the aircraft climbing to FL350 and later FL370, as it crossed the Atlantic.
Delta A330 Short Landing Incident: How?
The details of this Delta A330 incident remain unclear. But there were strong wind gusts around the airport, as the flight's crew set up an approach into Schiphol's runway 22:
EHAM 120655Z 24027G38KT 6000 -DZ FEW007 SCT009 BKN011 11/10 Q1000 TEMPO 8000 BKN015=

EHAM 120625Z 24028KT 210V270 5000 -DZRA FEW007 SCT008 BKN010 11/10 Q1000 TEMPO 8000=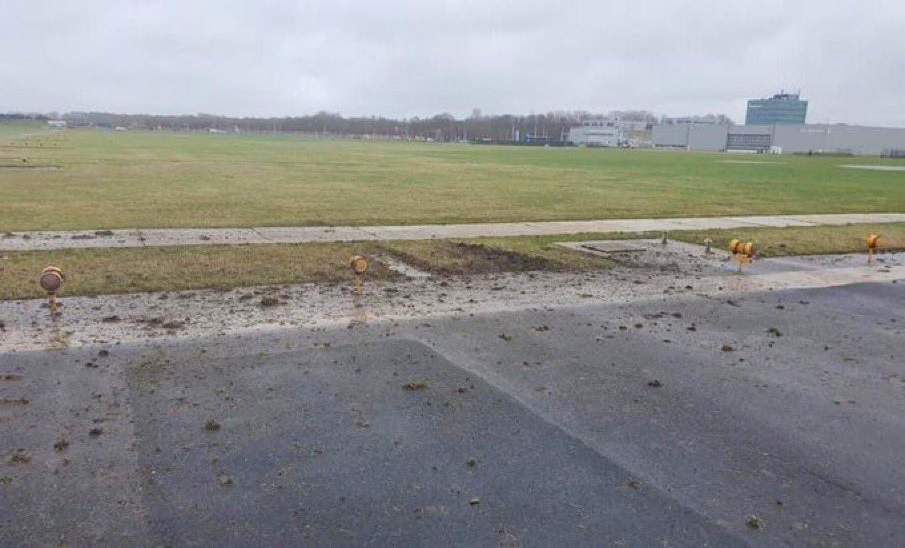 The aircraft's main landing gear touched down just ahead of the paved area of runway 22, at 7:52 AM local time. As it did so, it damaged two runway lights. The Delta A330 then rolled out normally and left the runway without further incident. After the event, airport authorities closed the runway to clear it of mud and make repairs to the threshold lights. The runway returned to service an hour later.
The damage to the aircraft remains unclear. But as of this writing, the Delta A330 remains in Amsterdam, nearly two days after the incident. Delta had to cancel its onward flight to Boston Logan International Airport (KBOS). The country's aviation authority is investigating this incident.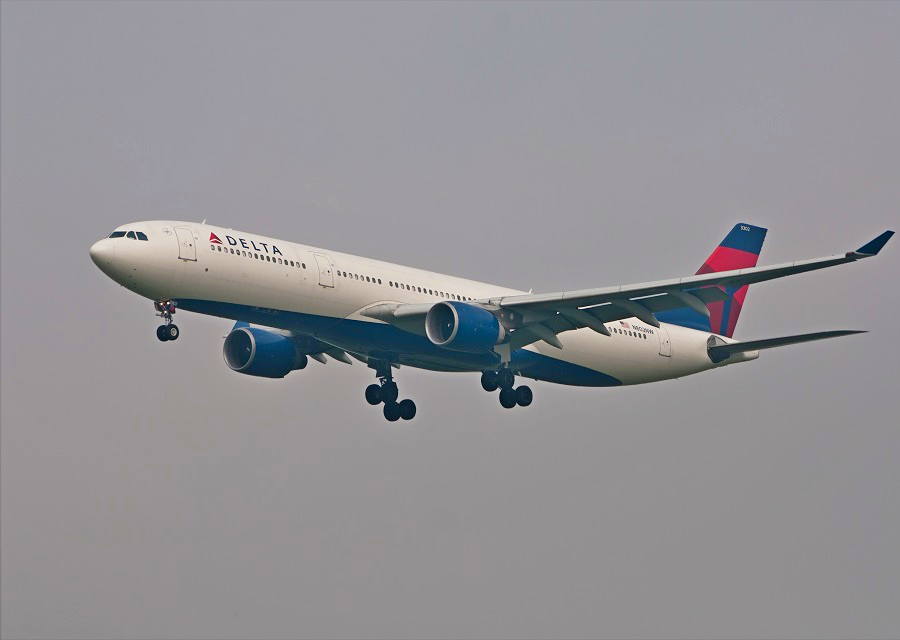 The aircraft is an Airbus A330-300, with tail number N802NW. It is nearly 20 years old, having entered service with Northwest Airlines in July 2003. It became part of the Delta fleet when Delta and Northwest merged, in 2008.
Check out these latest videos from Mentour Pilot and Mentour Now on YouTube!