A British Airways crew flying an A380 had a bird strike on a flight to Spain. But what was the plane doing on a passenger flight there?
The incident happened on the 28th of November. The crew of the British Airways widebody were performing flight BA-462. This would take them from London Heathrow (EGLL) in the UK, to Madrid Barajas (LEMD) in Spain. The flight departed Heathrow with a nearly one-hour delay but managed to make up most of this time on the way south.
The British Airways crew set up their A380 for an approach into runway 32L in Madrid. But in the process, the aircraft crossed paths with a bird, that ended up in engine No2 (second from left). The bird impacted the engine's inlet, before going through the engine itself. The aircraft crew continued their approach, landing safely and taxiing to the apron.
British Airways A380 Stuck In Madrid?
Unfortunately, this meant that the British Airways A380 is still stuck (as of this writing) in Madrid. The airline cancelled the return flight, rebooking the passengers onto other flights. The incident aircraft is a BA Airbus A380-841, with Rolls-Royce Trent engines 970 engines, and tail number G-XLEF. It is just under eight years old, having entered service in 2014.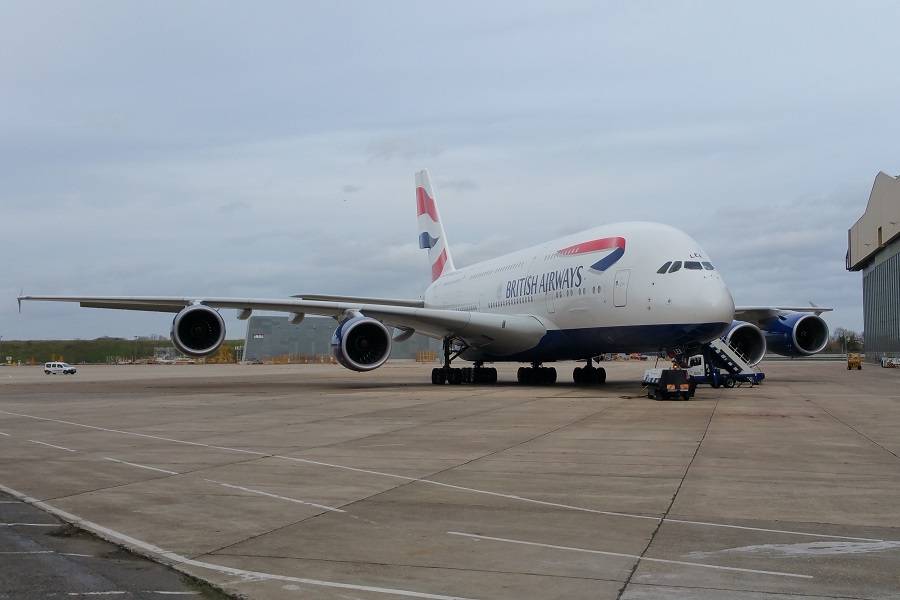 It so happens that this A380, along with many others belonging to British Airways, spent a lot of the pandemic in storage, at this very airport. So hopefully, its enforced stay there will not be nearly as long this time around. But this still leaves one question: why is it there now? Why is British Airways flying this aircraft type on short-haul flights?
The answer is that the airline has to. British Airways plans to start using its A380 for more typical long-haul flights, in the new year. But for that to happen, the airline needs to retrain enough pilots to fly the type. And short-haul flights provide many more chances for crews to perform takeoffs and landings. The airline used the same strategy when introducing the aircraft into its fleet.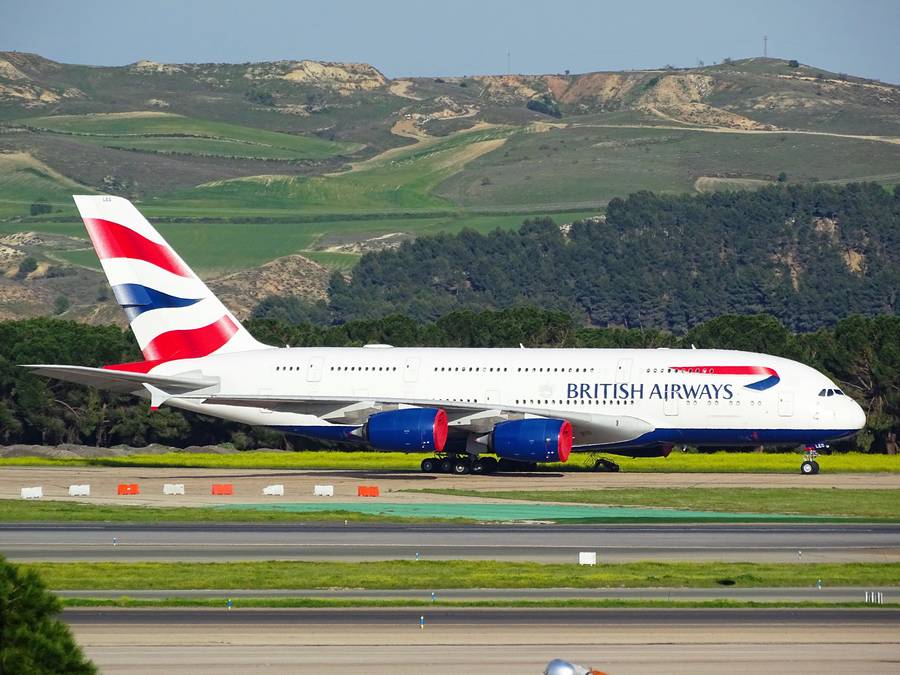 As we have seen, many airlines are retiring these jets, which should still have many hours on their wings. But the A380s are still very popular with passengers, and British Airways has the network to keep them around for longer. Unfortunately, the same wasn't true for the airline's 747s, which stopped flying last year.