An Antonov An-26 sustained substantial damage to its right wingtip, when its crew made a low pass at their destination airport, in Colombia.
Most incidents or accidents we feature here, tend to follow a similar pattern. Something happens during takeoff or landing, the crew take the appropriate action, and then it lands. Often, passengers complain because they will lose more time, getting to their destination. Unfortunately, some are more tragic. And even more rarely, we see unique events, like this one.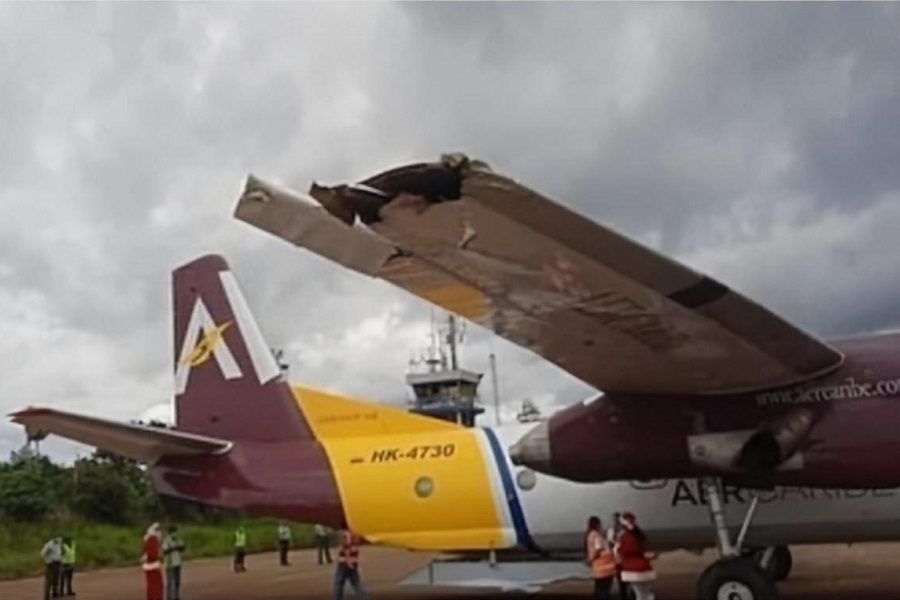 The way this AerCaribe flight crew damaged the wingtip of their Antonov, is very unfortunate. But to be fair, they meant well – and had good reason to try and make an impressive arrival. The incident took place at Fabio Alberto León Bentley Airport (SKMU) in Mitú, Colombia. It involved an AerCaribe cargo-only flight.
Antonov Low Pass Damages Wingtip
The aircraft was carrying Christmas presents for 4,000 children. And these expectant recipients were all at the airport, eager to see the plane's arrival. Knowing they had a captive audience, the flight crew decided to make a low pass. Near its conclusion, the crew banked their Antonov, still low, such that the right wingtip grazed the ground.
https://twitter.com/rauldonadoosio/status/1472613253352202245?s=20
Fortunately, the pilots were able to come around and land their aircraft successfully. At this time, we don't know how difficult it will be to repair the aircraft. The occurrence put a dent in the planned festivities. But the children did get their presents. In the meantime, an onlooker managed to shoot a video of the Antonov (above), as its wingtip contacted the ground.
The incident aircraft is an AerCaribe Antonov An-26B, with tail number HK-4730 (MSN: 9510). The aircraft first entered service in 1980. Before its wingtip incident, the Antonov had landed on a foamed-up runway in 2014, with its nose gear retracted.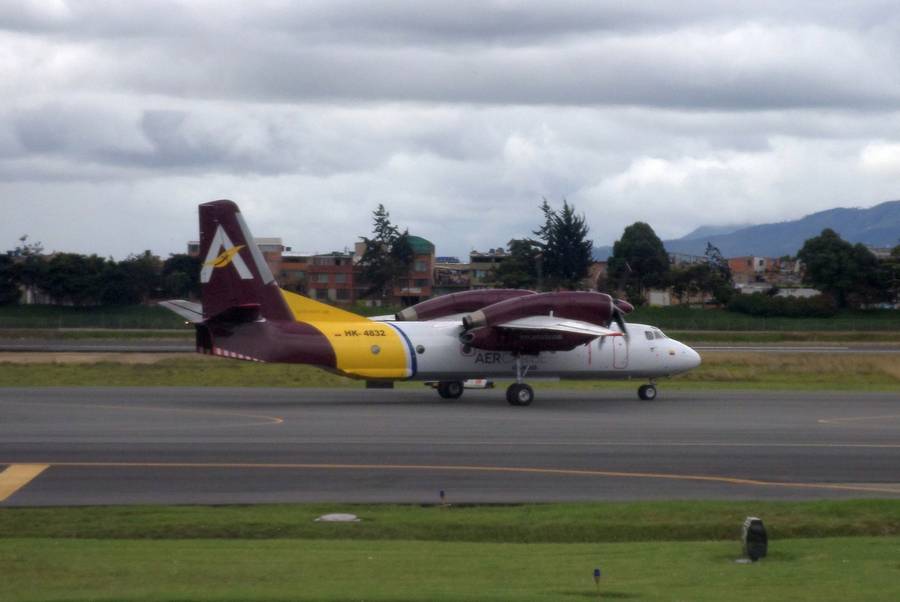 AerCaribe is a Colombian carrier, performing both passenger and cargo flights since 2006. The airline has a fleet of three An-26 and seven An-32 aircraft, as well as three 737-400s.