A passenger-carrying Angara Airlines Antonov An-24 suffered substantial damage during landing, including on its left wing and its nose gear.
This incident took place on the 17th of August this year. It involved flight 2G-8275, a passenger service of Angara Airlines. This scheduled flight departs from the airline's main base, Irkutsk International Airport (UIII). Its destination is Ust-Kut Airport (UITT), which is also in the Irkutsk Oblast. The distance between the two airports is roughly 280 nautical miles.
There are no reports of anything unusual happening on the flight, before the aircraft's arrival near Ust-Kut. According to Russian transport investigation authorities, the crew of the aircraft landed there at approximately 10:00 am local time. But during its landing, the Antonov An-24 reportedly struck the paved runway surface with its left wing.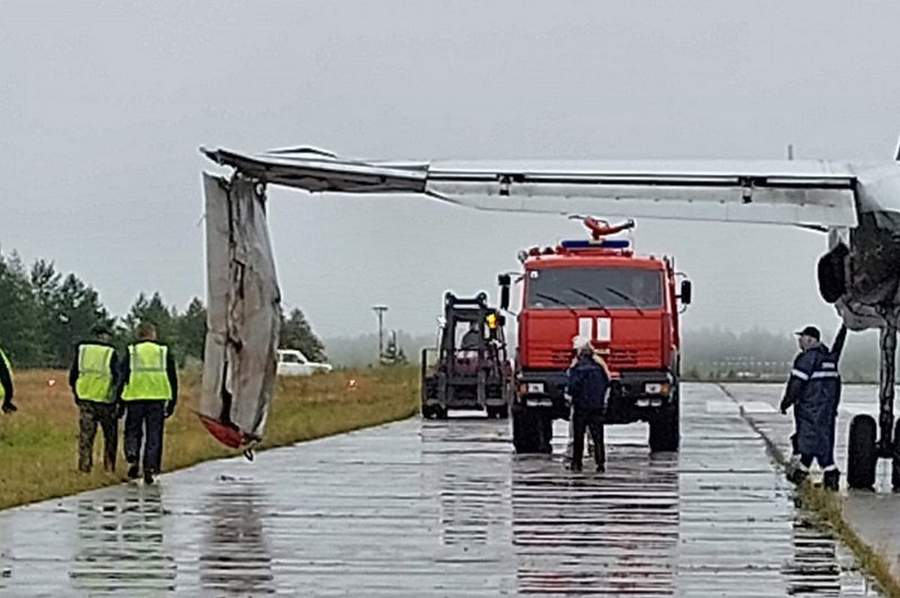 Antonov An-24 Rolls Out After Wing Strike
Local reports suggest that the wing strike happened before the aircraft's main gear touched down. After this impact, the crew of the aircraft rolled out and stopped the aircraft on the runway. In addition to the wing damage in these pictures, note that the An-24 appears to have a partially collapsed nose gear.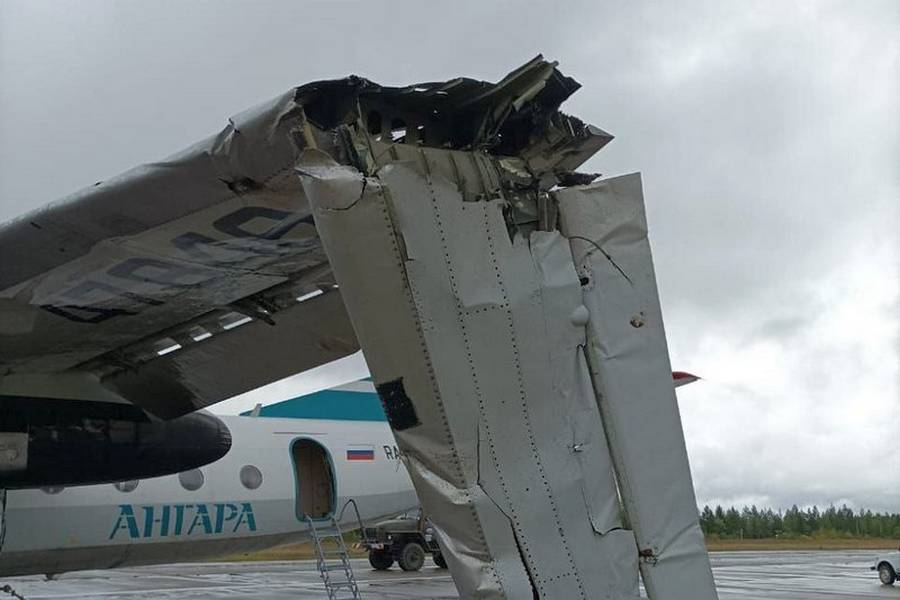 More importantly, there were 44 passengers and 4 crew members on board. According to the airline, all passengers are adults. Fortunately, none of them suffered any injuries. The wing of the Antonov An-24 appears to have failed where the left aileron and the left outboard flap meet.
There is no weather information available specifically for Ust-Kut. But according to local reports, the crew of the aircraft was attempting a landing "in difficult weather conditions". The airline confirmed that it is cooperating with an investigation, that is already underway. It also states that the authorities have recovered the aircraft's cockpit voice recorder and flight data recorder.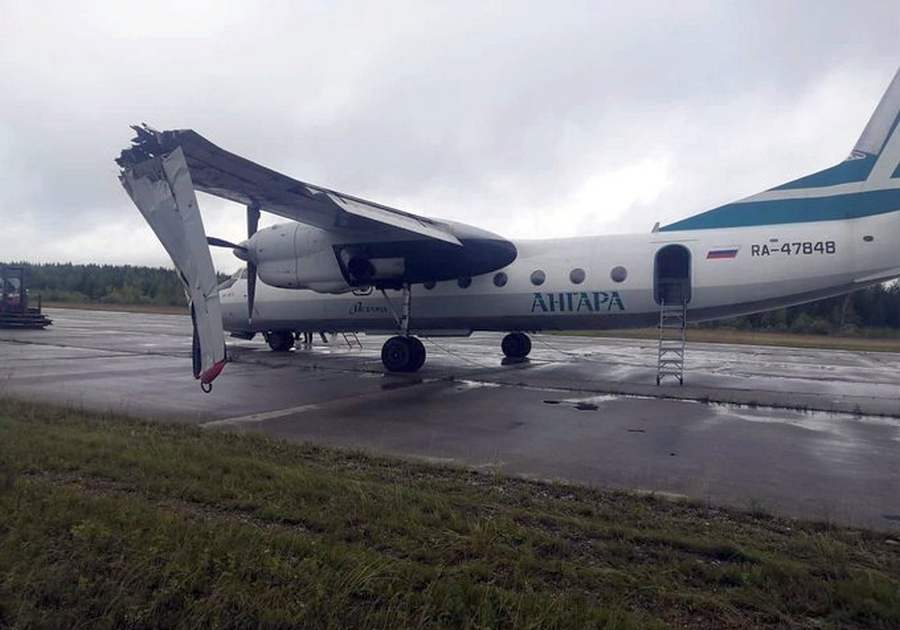 The Antonov An-24 suffering this wing damage first flew in 1971. It has registration RA-47848, and serial number 17307410. The only previous incident relating to this aircraft was about another flight into Ust-Kut, in November last year. On that occasion, the crew reported that they had to go around, due to a pack of dogs that were on the runway.