Smoke, dust and some panic occurred in the cabin of an Air France Boeing 777, as it departed Beijing. The plane landed with no injuries.
The incident happened yesterday, on flight AF-393. Normally, the Boeing  777 would fly from China's Beijing Capital International (ZBAA) to Paris Charles de Gaulle (LFPG) in France. The flight was supposed to depart Beijing at 2:30 am local time. It would eventually take off from runway 36L at about 3:46 am. However, the flight would end up lasting just 14 minutes.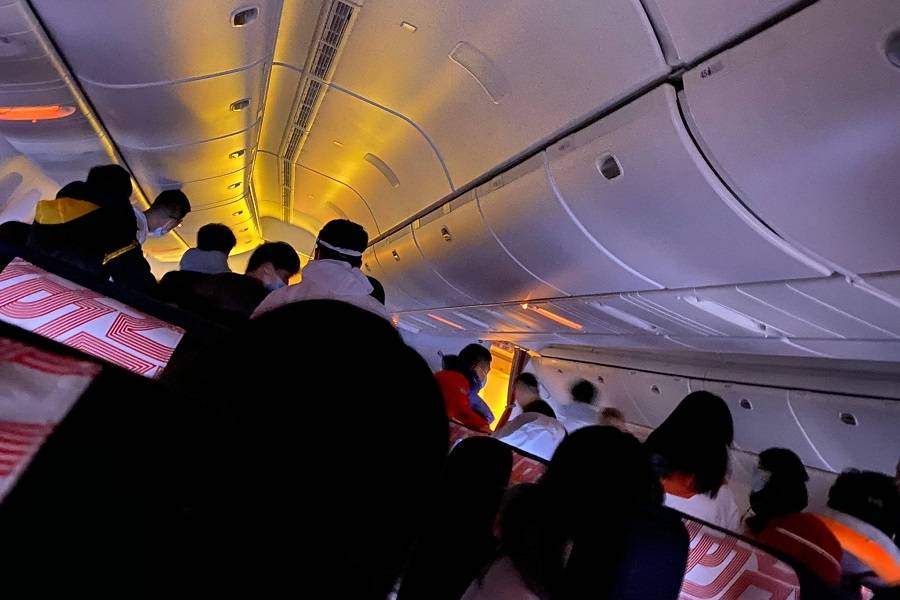 The aircraft was only about a minute into its flight, reaching 3,000 feet. At that time, its crew stopped the climb. Either the pilots heard a loud bang, or the cabin crew informed them about it. Passengers later reported that there had been the sound of an explosion in the aft cabin of the Air France 777. Shortly afterwards, there was a strong burning smell in the cabin.
Passengers in that part of the cabin started moving forward, away from the source of the smoke. This was in row 52 of the Air France Boeing 777. There was some panic, as passengers reported "a complete power failure" in the cabin. This was most likely because the cabin crew switched off all non-essential power, suspecting an electrical fire.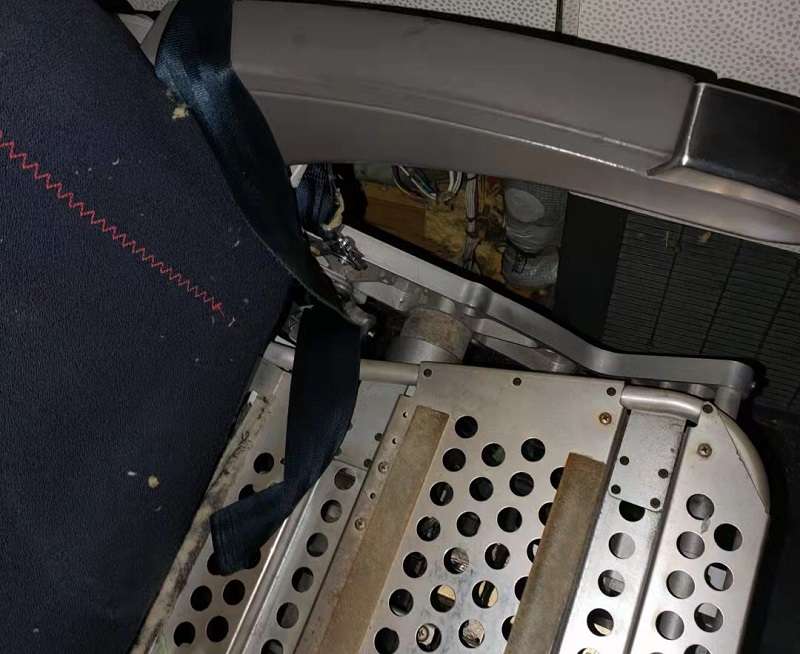 Explaining the Air France 777 Beijing Incident
Air France would later confirm that a pneumatic system in the 777 failed, causing the rupture of an air conditioning pipe. Cabin crew equipped themselves with fire extinguishers, removed seat cushions near the smoke and stood by. There was no open fire in the cabin. Some passengers reported that the temperature in the cabin began to rise. But this was also a likely result of the crew's actions, i.e. switching off ventilation.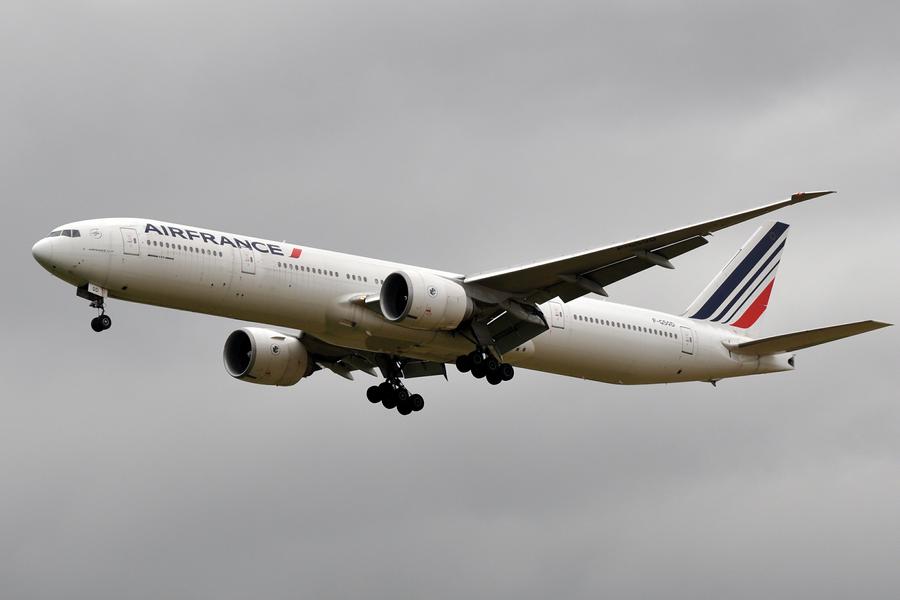 In less urgent incidents, like the Lufthansa A350 suspected burst tyre that we saw recently, crews would hold to burn fuel, or dump fuel if possible, before landing. But in the case of smoke in the cabin, flight crews will land as soon as they can. Such was the case here. The Air France 777 crew turned around, descended to 2,000 feet, then landed on runway 01.
The airline later reported that they would send a replacement aircraft, to fly their passengers to Paris. The incident aircraft is a Boeing 777-328ER, with tail number F-GSQD. This 777 is 17 years old, Air France being its only operator in service. As of this writing, the aircraft is still on the ground in Beijing.