An Air Baltic Airbus A220 appears to be stuck on the ground, after suffering damage in a hard landing. And the event was captured on video!
The incident happened on the 24th of February. It involved Air Baltic flight BT-619, a daily afternoon service, departing Riga International (EVRA) in Latvia. The flight's destination is Amsterdam Schiphol (EHAM) in the Netherlands. It isn't clear at this time how many passengers and crew were on board.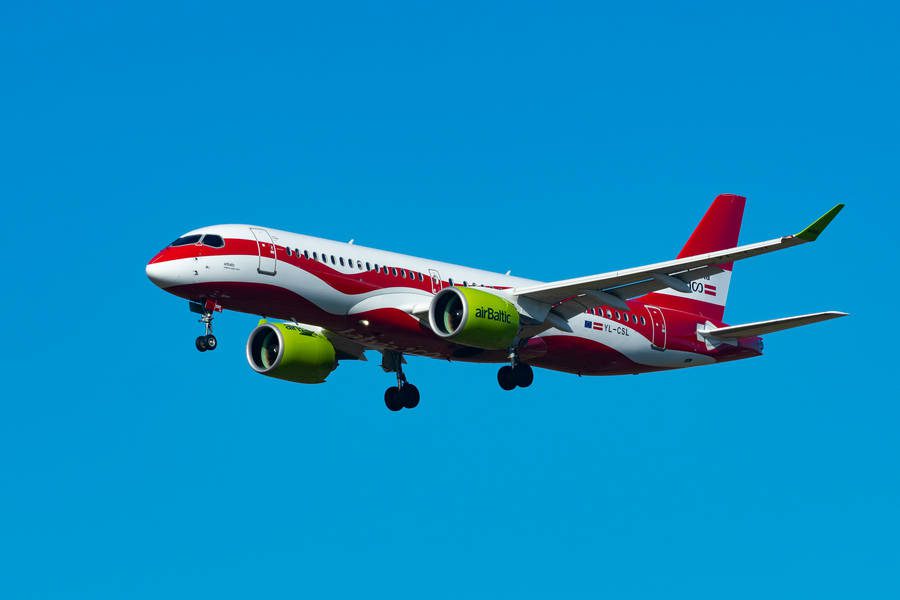 The flight took off from Riga's runway 18, departing on time. Then after approximately two hours and fifteen minutes, the aircraft was on approach to Schiphol's runway 27. However, there were strong gusting winds, that would cause the Air Baltic Airbus to have a hard landing. This is what the METARs looked like, just before and after the landing (at 17:04Z):
COR EHAM 241655Z 27013KT 230V300 7000 -SHRA FEW012 SCT018CB BKN040 05/02 Q1008 RETS TEMPO 28020G30KT 4000 TSRAGS=

EHAM 241725Z 29017G28KT 250V320 8000 -SHRA VCTS FEW012 SCT018CB BKN040 03/00 Q1009 RESHGS RESHRA TEMPO 6000 SHRAGS=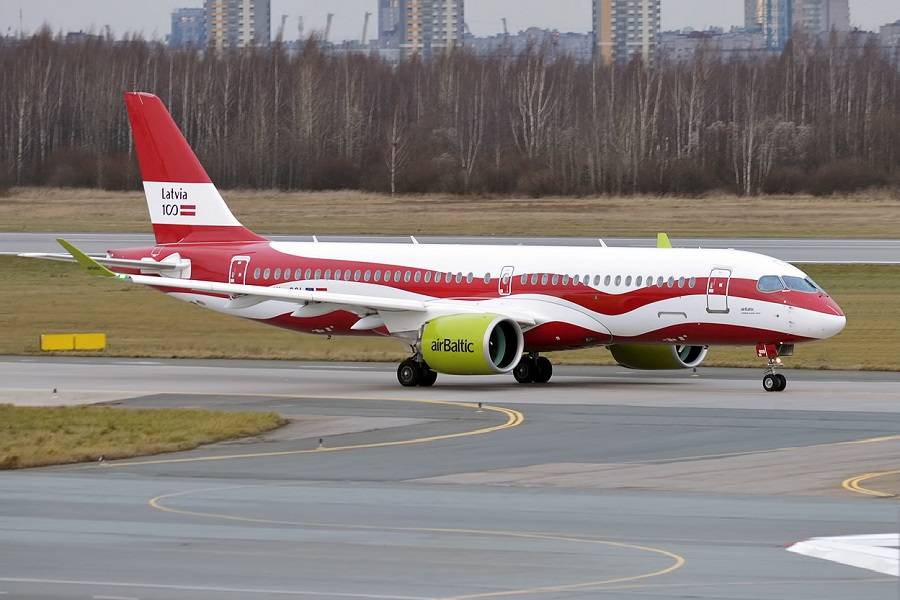 Air Baltic Hard Landing And Aftermath
So before the incident, the winds came mostly straight down the runway but varied considerably in direction. Then this direction began to vary even more, and now the wind speed increased and varied, as well. About a minute before their hard landing, the Air Baltic crew asked for a wind check. The tower responded with "250 (wind direction in degrees) at 22 (knots) maximum 35".
As the video shows (end of the article), the Air Baltic Airbus A220 then made a hard landing. Afterwards, it bounced back up in the air, reducing its pitch before touching down again. ADS-B (GPS) data indicates that the descent rate of the aircraft in the moments before touchdown was over 1,200 ft/min.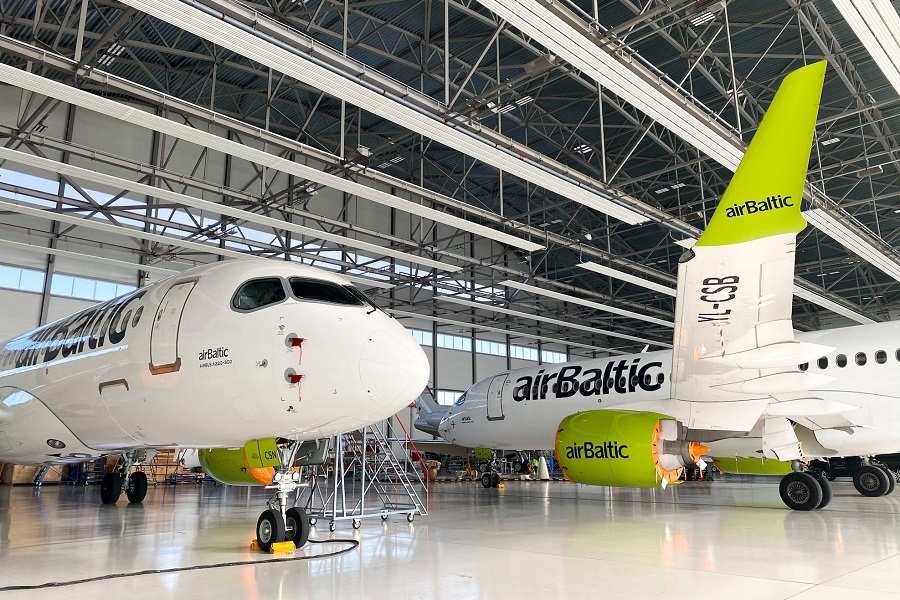 After its hard landing, the Air Baltic aircraft taxied normally to the apron. The tower gave the next aircraft along a wind check of "280 at 31, maximum 39". More worryingly, the Air Baltic aircraft and crew should have then performed flight BT-620, back to Riga. But the airline cancelled this flight. And as of this writing, the aircraft is still in Amsterdam, well over 2 days later.
The aircraft is an Air Baltic Airbus A220-300, with tail number YL-CSL. It is nearly three and a half years old. The airline has named it "Riga" and given it a distinct "Latvia" livery. Air Baltic has had at least one specially-painted aircraft for each of the three Baltic countries that it serves. Hopefully, the airline will be able to return this jet to service, soon.