An amateur planespotter caught a SAS Scandinavian A320neo crew performing a go-around, in an attempt to avoid a flock of seagulls. They almost succeeded…
The incident happened yesterday. The A320neo that performed the go-around was a SAS Scandinavian Airlines aircraft. Its crew were performing flight SK-4546, from Oslo (ENGM) to Alta (ENAT) in Norway. The aircraft departed from Oslo about 13 minutes late but easily made up the time on the way to Alta. It would have arrived 5 minutes early – IF it had landed the first time around.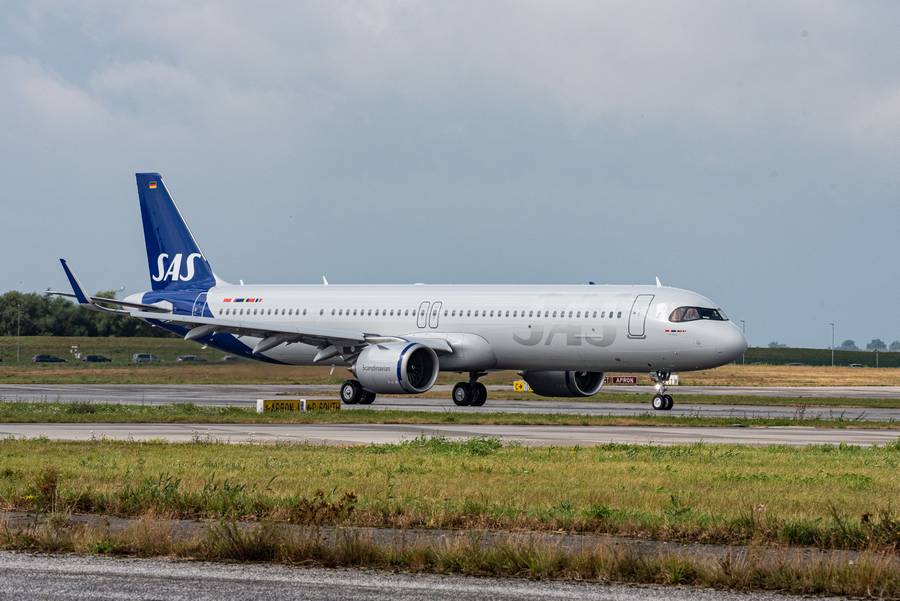 The A320neo was over the threshold of runway 29 in Alta when the crew decided to go around. In the video, a flock of seagulls appears to be flying over the runway, as the aircraft approached. In all likelihood, the gulls had been sitting on the runway, and took off en-masse in reaction to the big, metal bird bearing on them.
The alert SAS crew quickly spooled up the LEAP-1A engines of their A320neo, for the go-around. The plane did start to gain altitude immediately. Unfortunately, one of the birds still went through the right-hand engine of the aircraft, as it began its climb. It is not immediately clear if other birds hit other parts of the aircraft.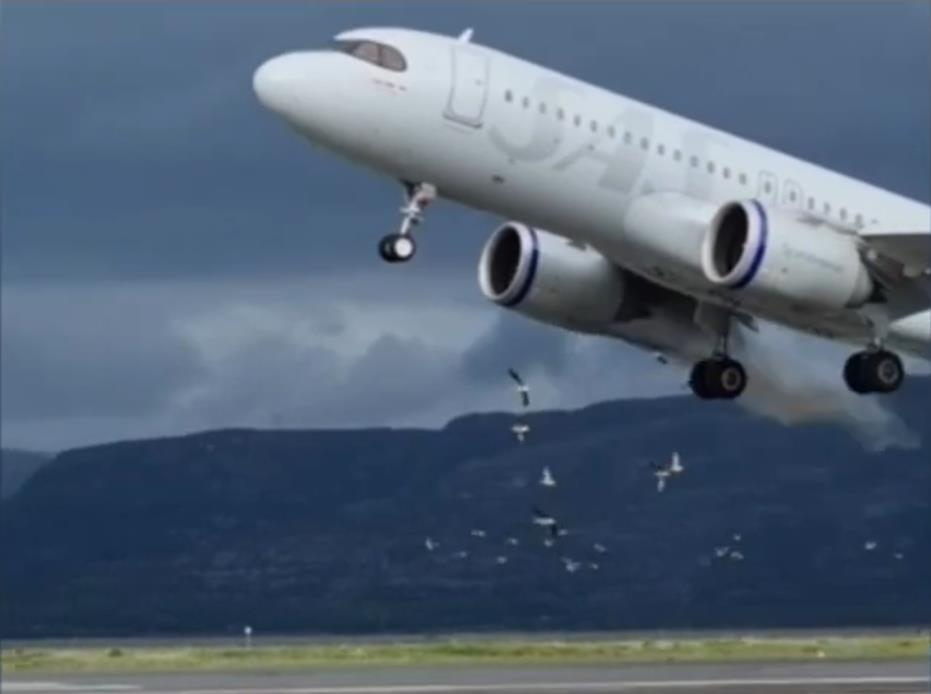 SAS Crew Return Their A320neo After Their Go-Around
After their go-around, the SAS crew climbed their A320neo up to nearly 3,000 feet, going through their checklists. They quickly set up another approach, landing without incident 8 minutes after the go-around. They then taxied to the terminal normally. There were no (human) injuries.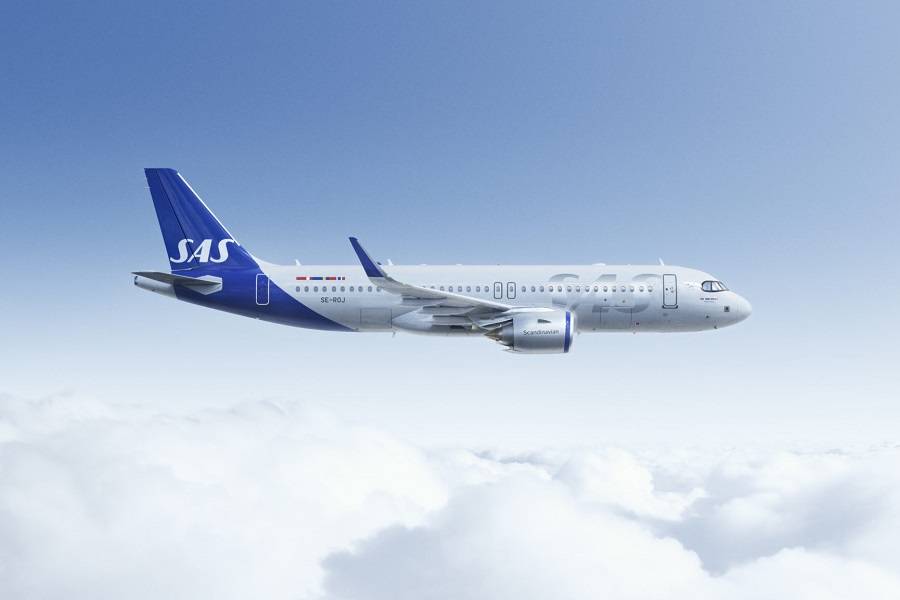 We have seen other incidents involving birdstrikes on landing before. But they usually don't involve a go-around as this A320neo crew did. Or perhaps we don't hear much about them because they are successful, ending with birds and aircraft staying separate. But most often, we read simply that an aircraft had a birdstrike and then its crew pressed on with their landing.
Of course, in this case, the SAS A320neo crew performed this go-around in an attempt to avoid the birdstrike altogether. Unfortunately, this means that the engines were accelerating, as engine No2 hit the seagull. This could potentially cause more damage to the engine, than if it hit the bird at a lower power setting. But of course in that instance, the plane would have likely hit multiple birds, with a different outcome.
https://www.youtube.com/watch?v=FtlN9N6QZuE
The aircraft in this incident is an Airbus A320-251N, with tail number SE-ROZ. It is only 1.3 years old, according to planespotters.net, having first flown in February last year. The airline leased it from Avolon. The aircraft carries the name 'Ossur Viking'.
As of this writing, the A320neo is still on the ground in Alta, after its go-around.