There was an awkward incident between two aircraft in Brazil, involving a ground collision, as one of them taxied. There were no injuries.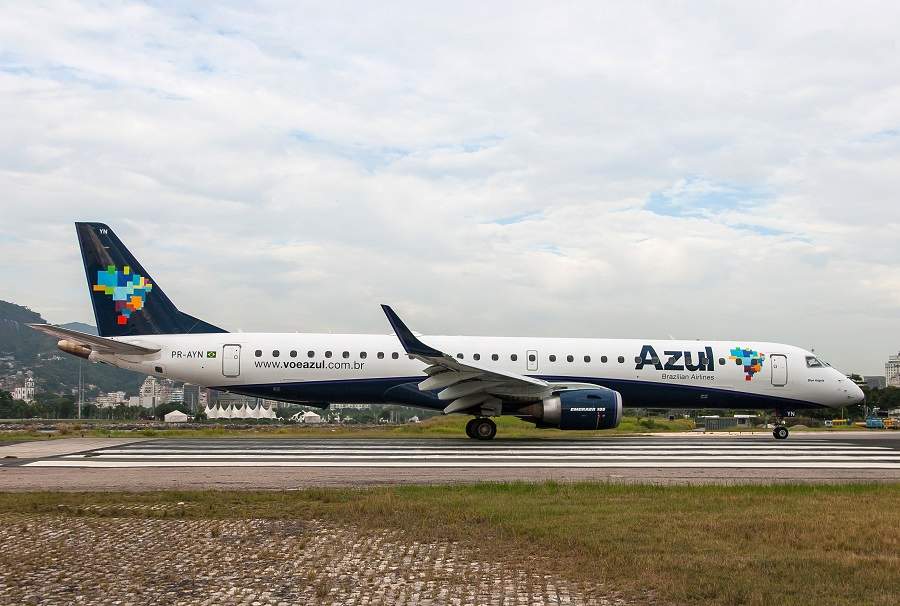 The incident happened on Friday the 29th of April. It involved two aircraft, one being an Azul Embraer E195. The crew of this aircraft had previously flown into Campinas Viracopos International (SBKP) in Brazil, as flight AD-4397. This flight had originated in Brasilia International (SBBR) and had landed safely. It appears that there were no passengers from this domestic Brazil flight remaining on board, during the ground collision.
The other aircraft in the incident was a GOL Linhas Aéreas Boeing 737-800. It landed in Campinas about 50 minutes after the arrival of the Azul flight. It had come from Rio de Janeiro Santos Dumont (SBRJ), as GOL flight G3-2026. Again, this appears to have been an uneventful flight, lasting just under an hour. The aircraft arrived in Campinas about 10 minutes ahead of schedule.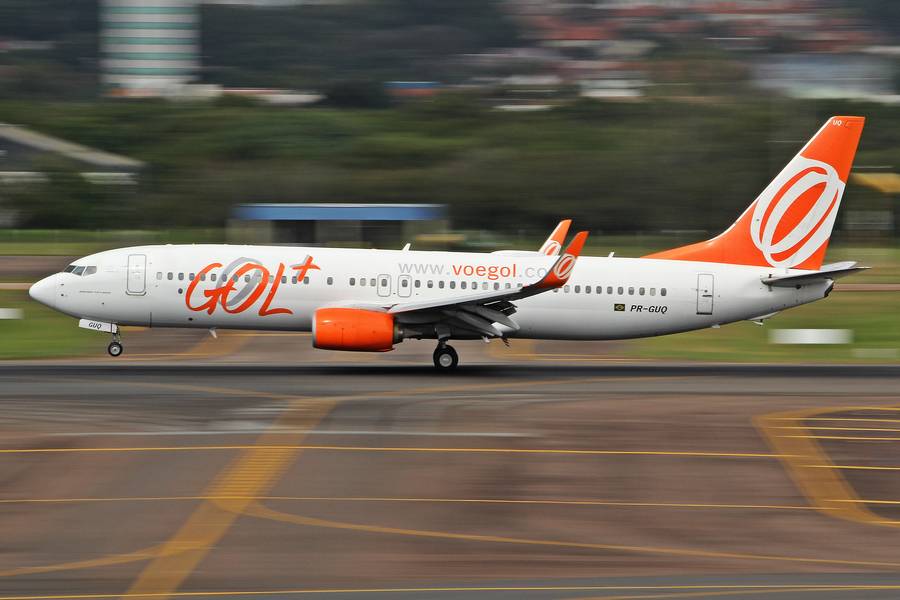 Brazil Ground Collision – What Happened
Both GOL and Azul are popular carriers in Brazil, with the jets in this ground collision serving popular routes. On this occasion, the crew of the Azul E195 appear to have parked it at a remote stand – number 109. It seems that the aircraft might have parked there for some maintenance. Meanwhile, the crew of the GOL 737 landed and taxied past Azul's Embraer, on their way to a gate. Again, we don't know how many passengers were on this flight.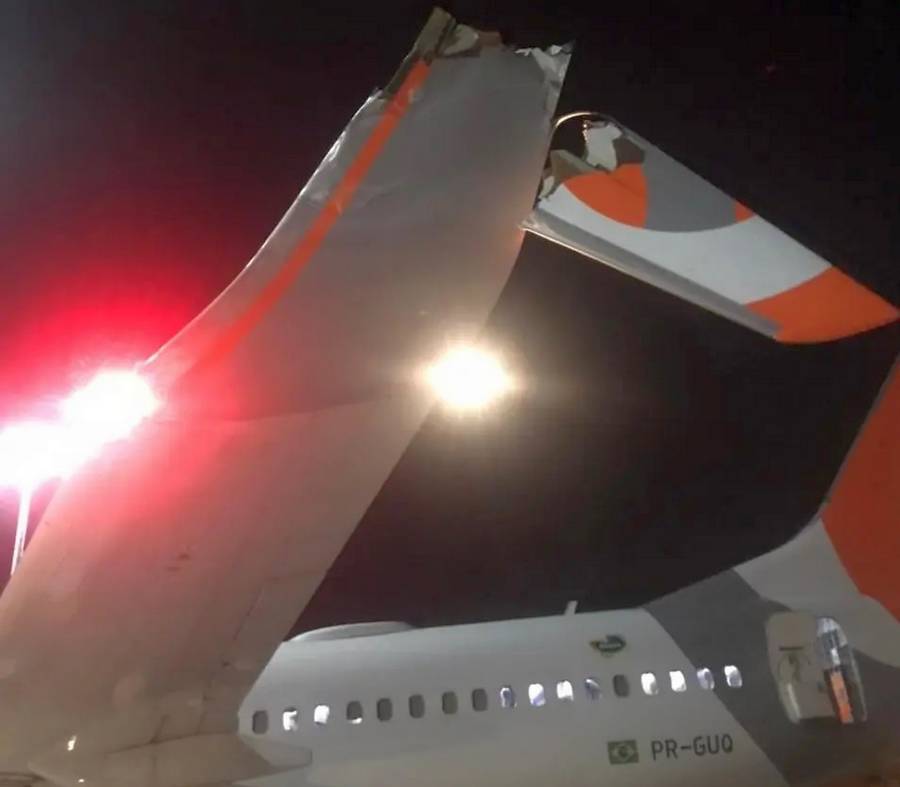 Sources in Brazil don't mention if there was anything unusual about the way the E195 was parked, during the ground collision. But if something was unusual about it, the crew in the GOL 737 likely didn't notice. The winglet on the left wing of the 737 hit the tailcone of the Embraer, causing damage to both aircraft. Nobody in or around either aircraft suffered any injuries in the incident.
Both aircraft are still on the ground at Campinas Airport in Brazil, since the collision. Azul's aircraft in this incident is an Embraer ERJ-195AR, with tail number PR-AYN, and is just over eleven and a half years old. GOL's plane is a Boeing 737-8EH, with tail number PR-GUQ. This one is a bit younger, at just under 10 years of age.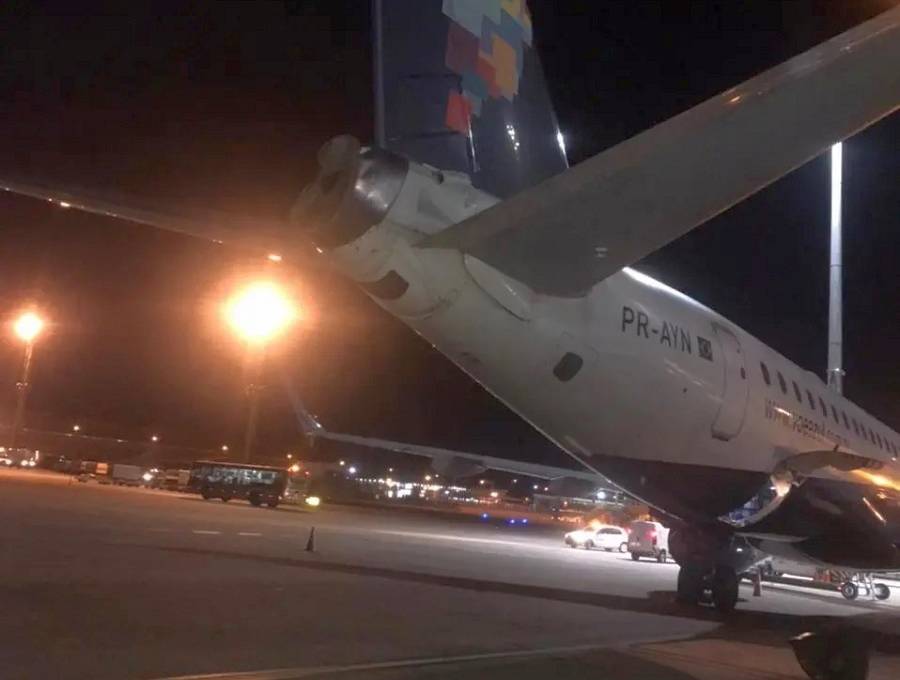 Local sources described the damage to both jets as "repairable". The GOL 737 would have flown on to Brasilia, as flight G3-1712. The airline had to fly another aircraft to Campinas, to perform this flight. This incident took place just before 9:30 pm, so in the night hours.