After seeing artist's renderings of what it will look like, a real Boeing 737 in Flyr colours appeared in Shannon, Ireland.
The Flyr Boeing 737-800 that broke cover broadly follows the same pattern as the renderings. The only difference seems to be the engine nacelle, that has a more uniform mint green colour. Flyr don't have their operating license (AOC) yet. This may explain why the freshly-painted jet still wears its previous registration, TC-CPJ. In any case, this tells us that the first Flyr aircraft that we see is an 8-year-old 737-800, formerly run by Pegasus in Turkey.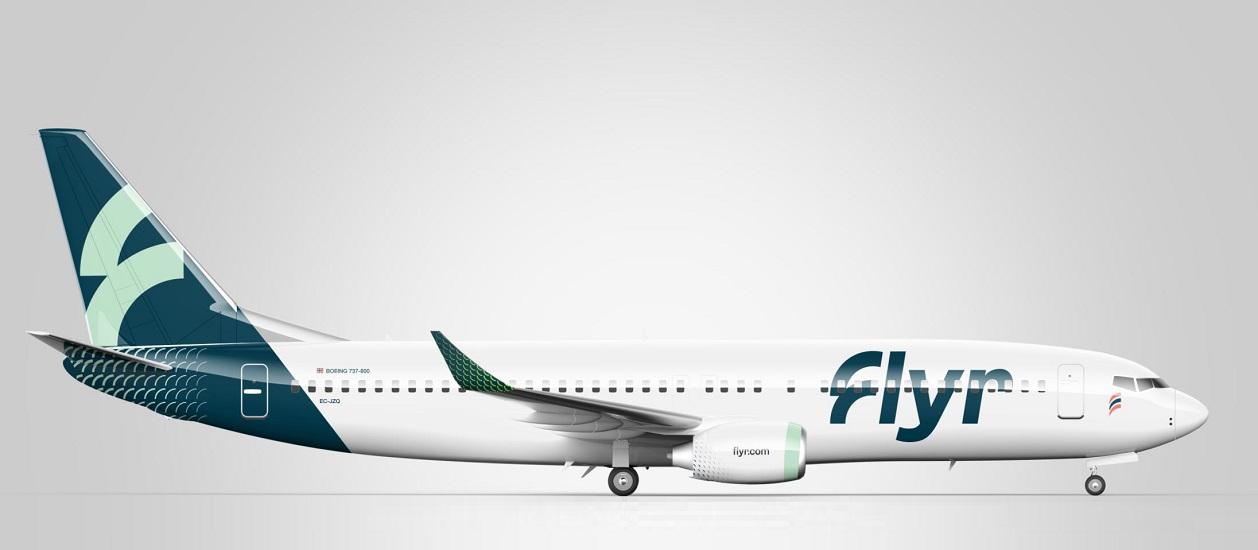 The owner (and lessor) of this Flyr 737 is Pembroke. According to Oisín Tierney, the photographer who snapped the plane, it will eventually have registration LN-FGB. And that is interesting, because an earlier press release by Flyr, said that their first Boeing 737 would have the registration LN-FGA. So… another one to look out for!
In an earlier press release, Flyr stated that their first Boeing 737 (LN-FGA) will arrive at Oslo in early May. We don't yet have any information regarding the history or identity of this aircraft. Flyr stated that more aircraft would arrive from June. So barring a recent upset, there is still plenty of time before the spotted plane enters service.
https://twitter.com/TierneyOisin/status/1380556936404471811?s=20
As we have seen, the people behind the airline have links to Norwegian Air Shuttle. Flyr's choice of the Boeing 737 NG likely has a lot to do with this, as they hope to increase their numbers. Without naming Norwegian, the press release mentions that "The company now has 45 employees with solid experience from Norwegian aviation industry and by the end of the year Flyr expect to have about 350 employees."
Flyr – A Boeing 737 Fleet, an AOC and Passenger Bookings, In That Order
The airline explains that they have to coordinate their launch plans with Norway's easing of pandemic measures. Because of this, Flyr's first Boeing 737 flight, from Oslo to Tromsø, will take place on the 30th of June. More routes will come, to Malaga, Alicante and Nice. The airline will begin ticket sales about one month before the first flight. They need an AOC before selling tickets, and aim to get that when the plane arrives, in early May. Pilot and cabin crew training is already taking place, according to the airline.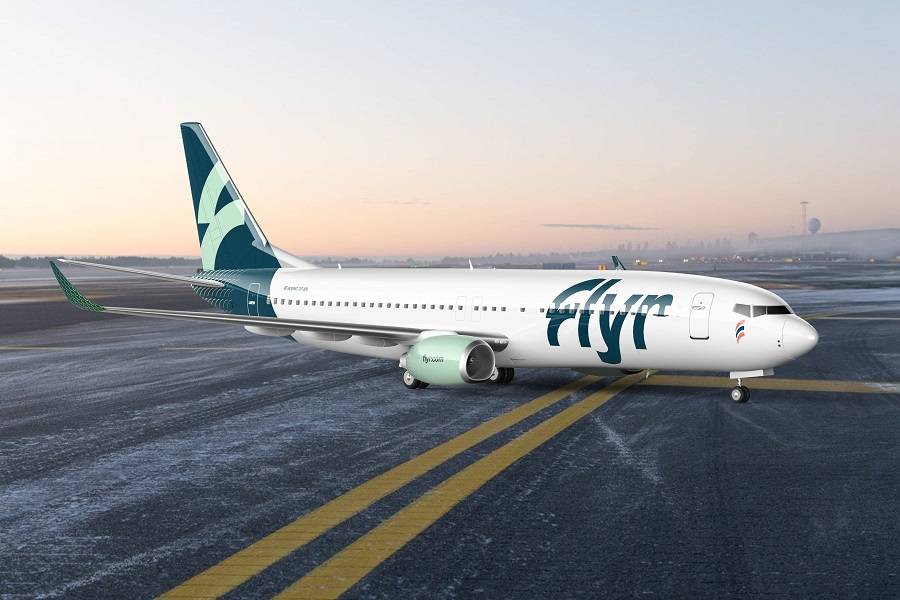 The airline is beginning operations in rather odd circumstances. We all expected the aviation world to change, after the pandemic. We also expected some consolidation, as airlines tried to survive an increasingly competitive field. The situation in Norway really doesn't seem to bear this. Previously, we had Norwegian Air Shuttle, performing both short/medium and long-haul flights. But this summer, we will have Norwegian and Flyr, both operating short/medium-haul with Boeing 737 fleets. And from the end of the year, we could see Norse Atlantic Airways, flying long-haul with Dreamliners.
On the other hand, perhaps it is too early to tell what this new aviation world will look like. We are expecting some fierce competition over the summer months, as airlines balance a fight for survival, with a fight for market share. Startups like Flyr and fledgling airlines like Norwegian could struggle in this environment. We can only hope that they have both done their homework!