Following previous announcements, a new Norwegian airline startup revealed its name as 'Flyr'. The airline has already applied for a Norwegian Air Operator's Certificate (AOC) and hopes to begin operations in early 2021.
Erik G. Braathen is the owner and founder of the company. He is a former board member of Norwegian Air Shuttle, and former CEO of Braathens SAFE. Braathens eventually became part of Scandinavian Air System (SAS). Braathen announced his intentions to start what we now call Flyr, last October.
There is still very little that we know of the new company. Their website says that they will "…fly between Norwegian cities and to well-known destinations in Europe". This doesn't say much about the size of the airline, but Mr. Braathen has stated that they are looking to start operations with five narrowbody aircraft, "like the Boeing 737 or Airbus A320".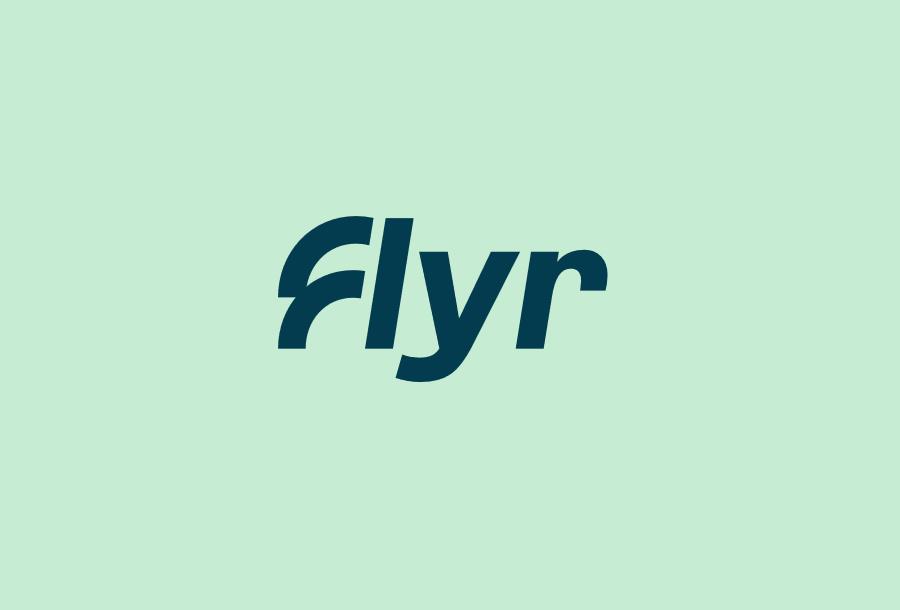 From that we can assume that Flyr will start with limited destinations, but won't operate as a regional airline. Their website explains further that the Norwegian landscape makes air travel links essential:
"Norway is an elongated country with fjords and mountains which means that we need to fly in the years ahead, but probably a little less than we have done before. Therefore, we build an airline from scratch, based on many years of experience, with a size, organization and business model that is adapted to this future".
Flyr Aims To Be Simpler
Flyr's website makes it clear that they are aiming to be as simple and straightforward a company as possible. It states:
"The goal of Flyr is to deliver the simplest flight, in the most sustainable way possible. We will do this by creating a purely digital product based on the needs of passengers, and fly fewer, smarter flights to places and times people need to travel. We build the company from the ground up, freed from complex systems and cumbersome organizations, in order to run an efficient and customer-friendly aircraft operation".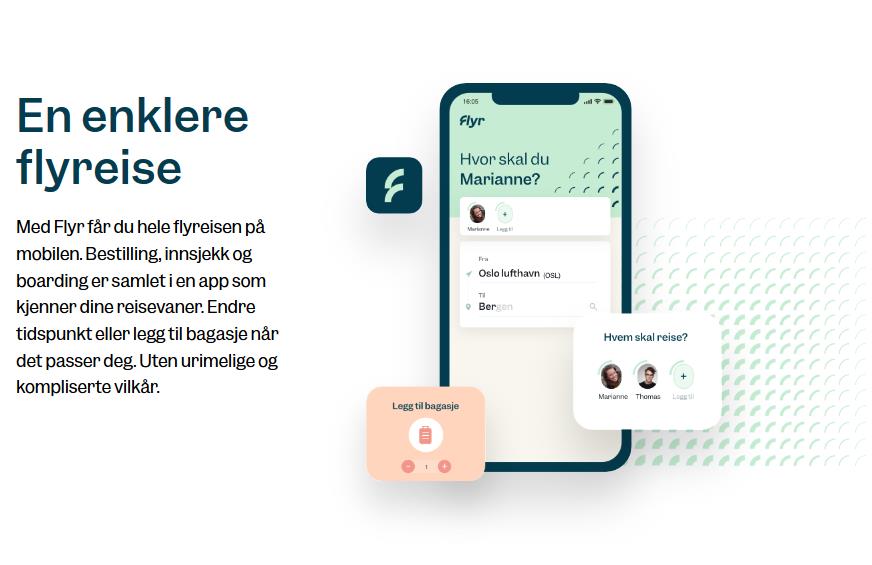 The website illustrates this simplicity by showing a simple mobile app interface. While this certainly isn't unique in aviation, Flyr uses it as an example of the simplicity it aims for. The company now has 30 people, according to the website. Presumably more of them will come from Norwegian. Among them is Norwegian's former Vice President, Tonje Wikstrøm Frislid.
Despite Norwegian's woes, once the crisis subsides, there is no reason to believe that travel won't return in the region. Flyr's management clearly thinks so, and it seems that low-cost operators like Wizz Air agree as well. Wizz Air announced plans for a base to Oslo two months ago. However its operations there had a bumpy start, with some cancellations in November.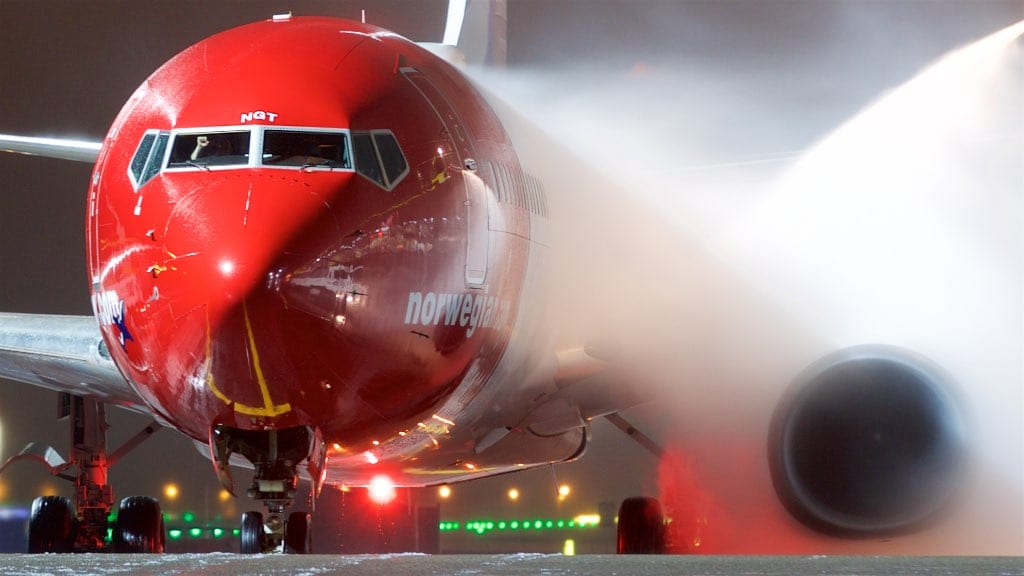 Meanwhile, things look increasingly bleak for Norwegian itself. The airline flew less than 125 thousand passengers in November. Compared to November 2019, this is a decrease of 95%. They are operating 6 aircraft. The airline is still waiting to hear from the Irish High Court, regarding its attempt to restructure, avoiding bankruptcy.