All flights in and out of London Luton Airport have been suspended after a fire grew enough to cause the partial collapse of a structure.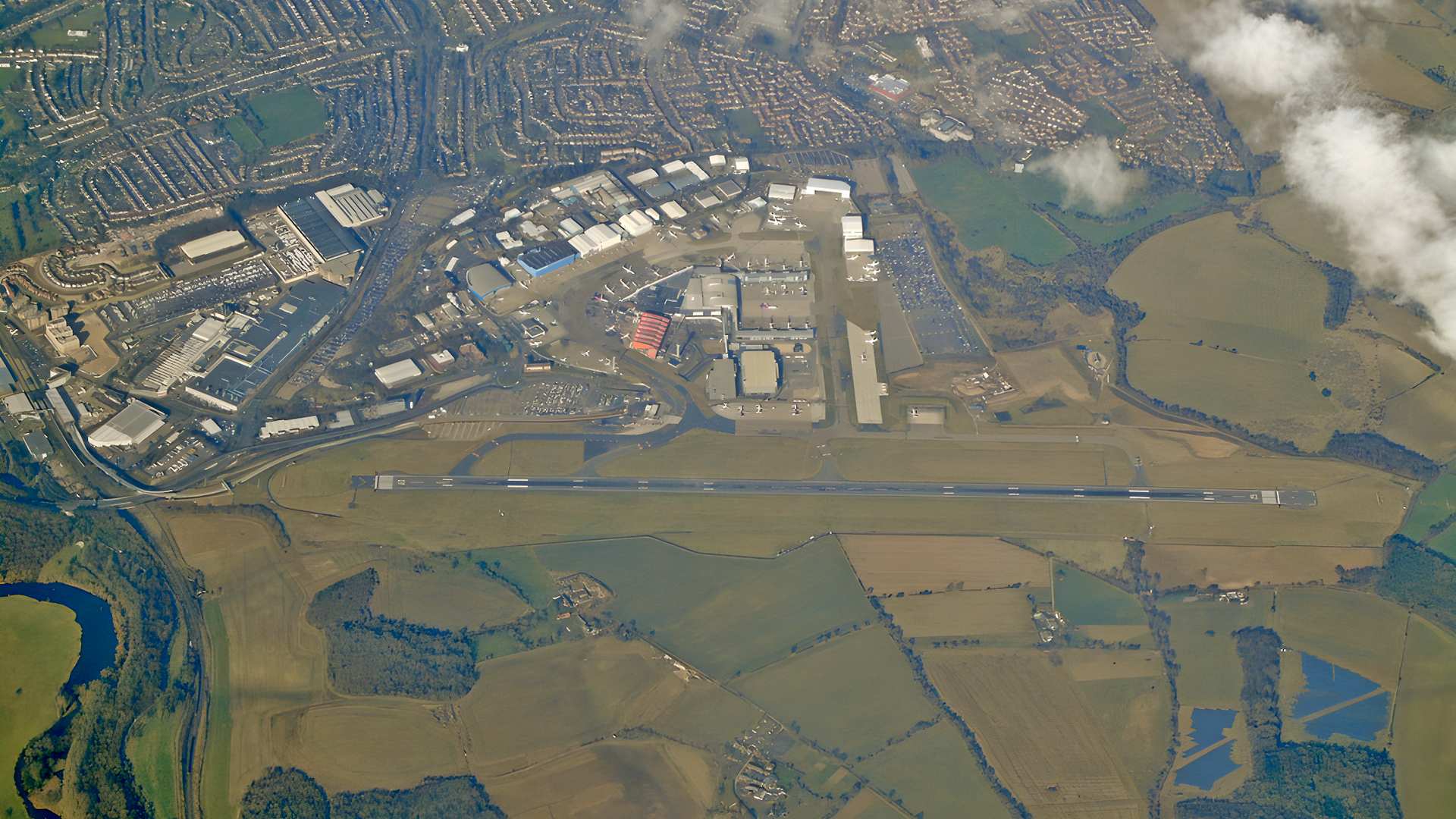 This is an ongoing incident. Fortunately, there are no reports of any fatalities. However, six firefighters and one airport staff member had to go to hospital due to breathing difficulties. Another person needed first aid on-site.
The fire has engulfed the Terminal Car Park 2 building at Luton Airport. Different sources say that there were between 1,200 and 1,500 cars in the 1,900-capacity car park when the fire started. A car that arrived shortly before the fire started, is believed to be the source of the fire.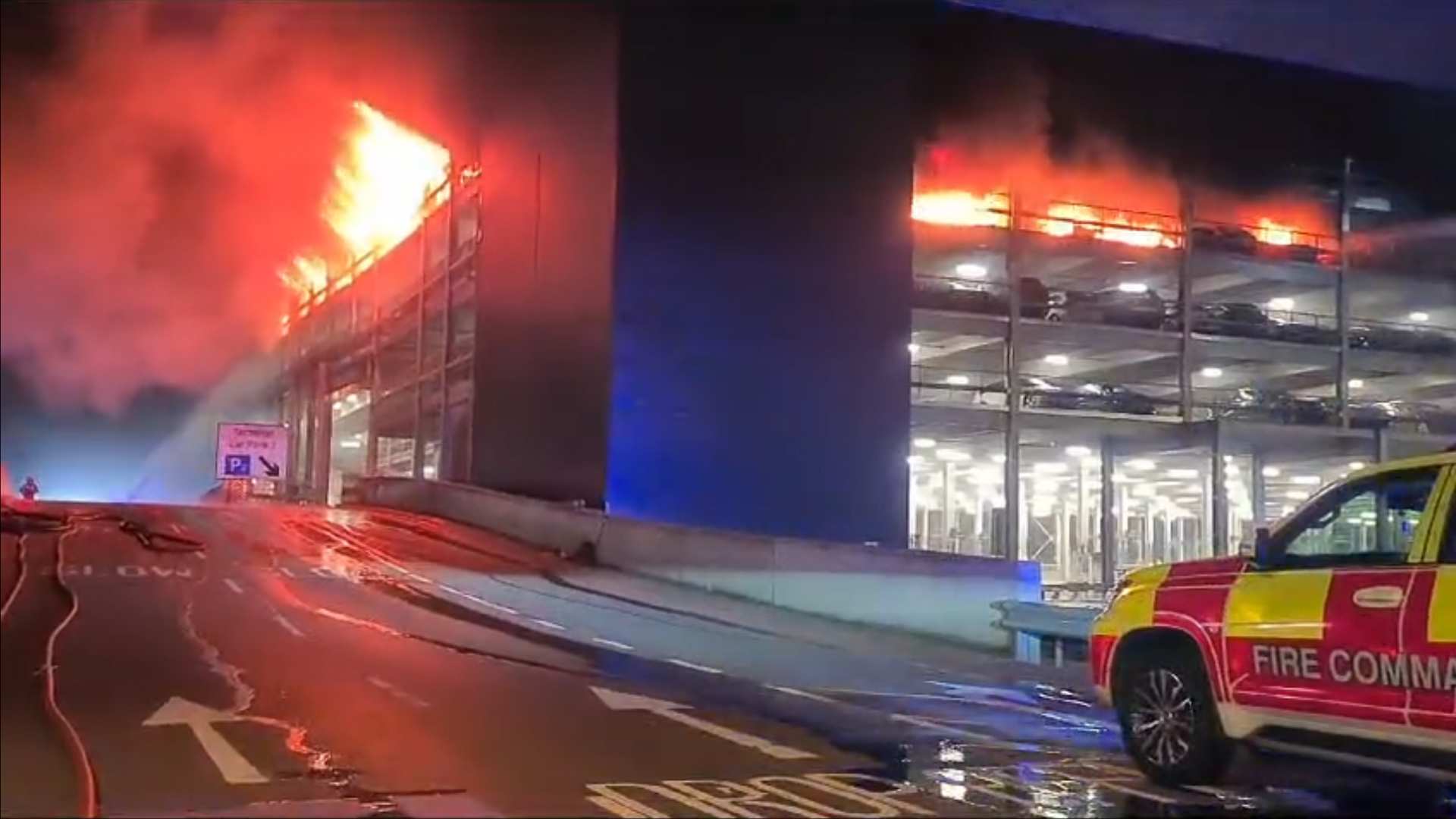 Handling The Luton Airport Fire
This happened at approximately 21:00 local time on Tuesday. Initially, the authorities at London Luton suspended all flights until midday, Wednesday, because of the fire. As of this writing, they have extended this suspension until 15:00 PM local time (14:00 GMT).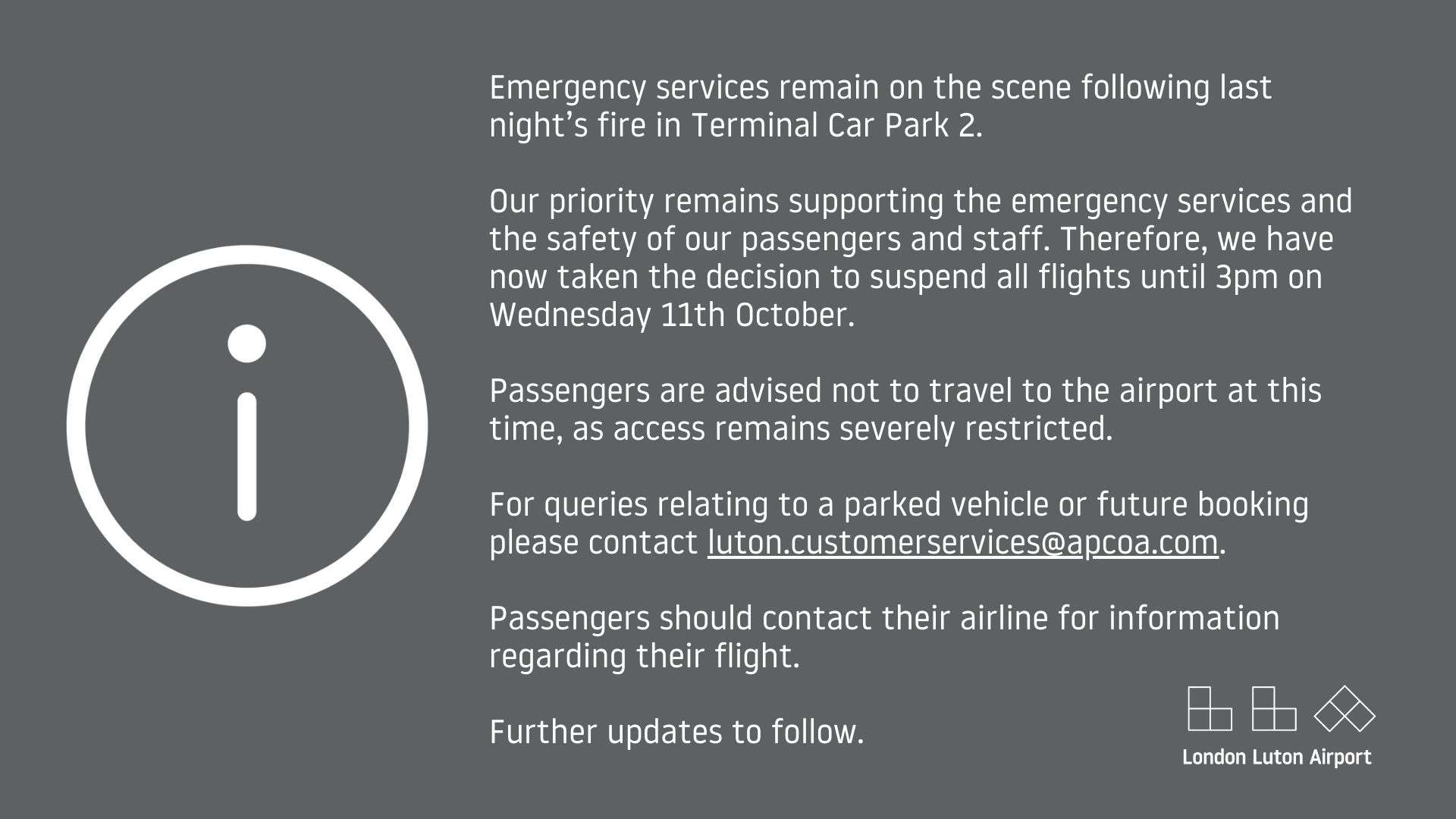 Luton is London's fourth largest airport (in passenger traffic) after Heathrow, Gatwick and Stansted. Its management advises passengers NOT to travel to the airport, for now. People should contact their airline for current information about the status of their flights.
The timing of the Luton airport fire was unfortunate. Many passengers struggled to find nearby accommodation until flights may resume. Other passengers struggled to leave Luton, to try and reach other airports.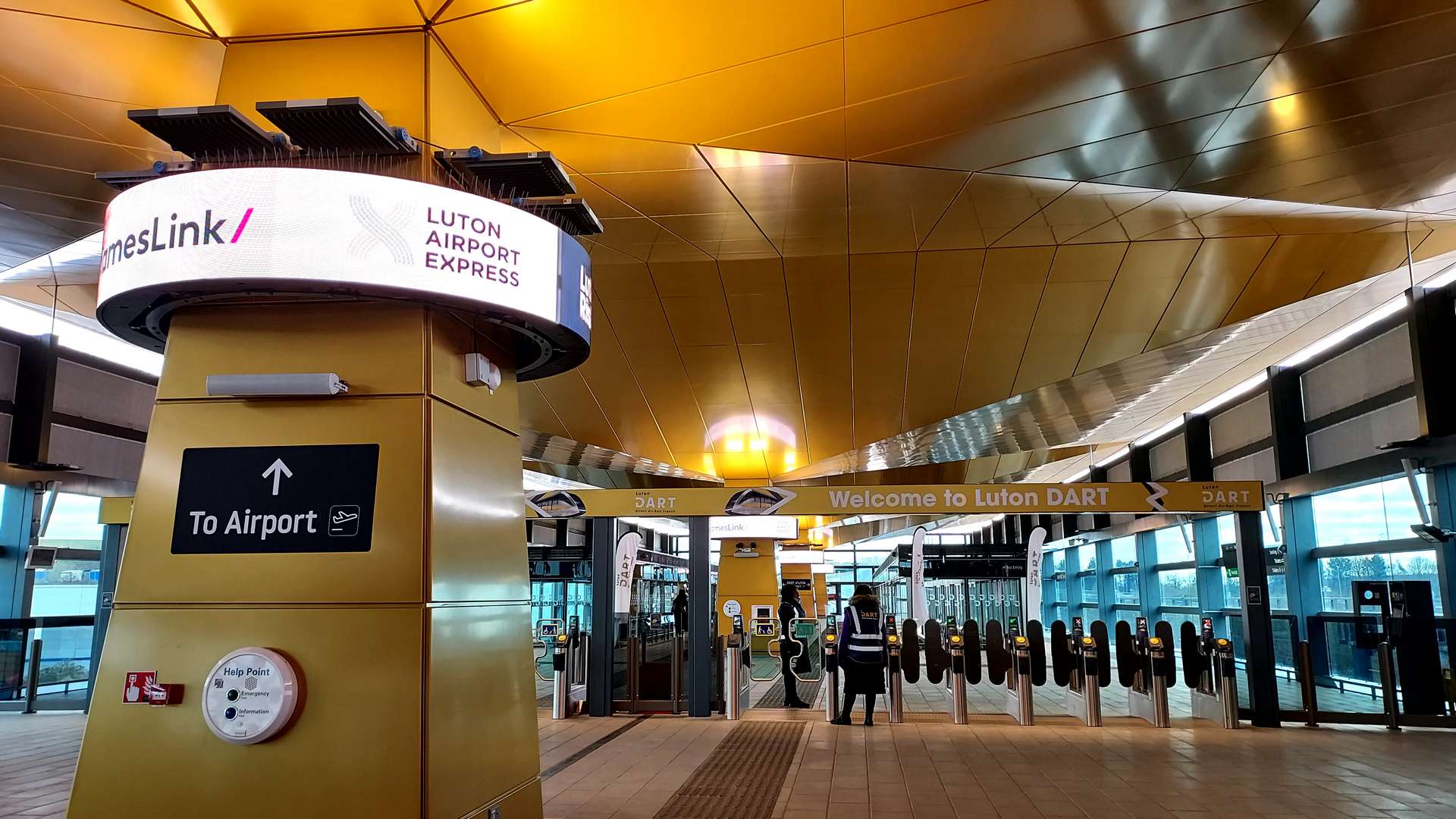 The BBC is reporting that Bedfordshire Fire and Rescue have sent 15 fire engines to Luton Airport. It appears that the fire originated on the upper floor of the car park, making access difficult. Fire engines can't enter the building, because part of its structure has collapsed. The open sides of the building and strong winds meant that the fire spread quickly between vehicles.
This is a developing story. We will update it when more information becomes available.
Update
The Bedfordshire Fire and Rescue Service has announced that the site is now under control, while flights in and out of Luton have resumed. As of this writing, the damaged car park remains inaccessible to those whose cars are there.
Additionally, a Bedfordshire Fire and Rescue Service press release states that it was a diesel car that started the blaze.