A Delta Airlines 757 chartered to carry the Utah Jazz basketball team returned to Salt Lake City after suffering a bird strike.
The Delta 757 was performing flight DL8944, a charter flight. It would fly from Salt Lake City (KSLC) to Memphis (KMEM). It departed from runway 35 at 1:16pm local time on Tuesday. However, the crew stopped the climb at around 8,000 feet. Initial reports indicated that the aircraft hit at least one bird. But more pictures clearly show that it hit several birds. It appears that the left engine ingested at least one of them. The crew quickly set up the aircraft for a return to Salt Lake City.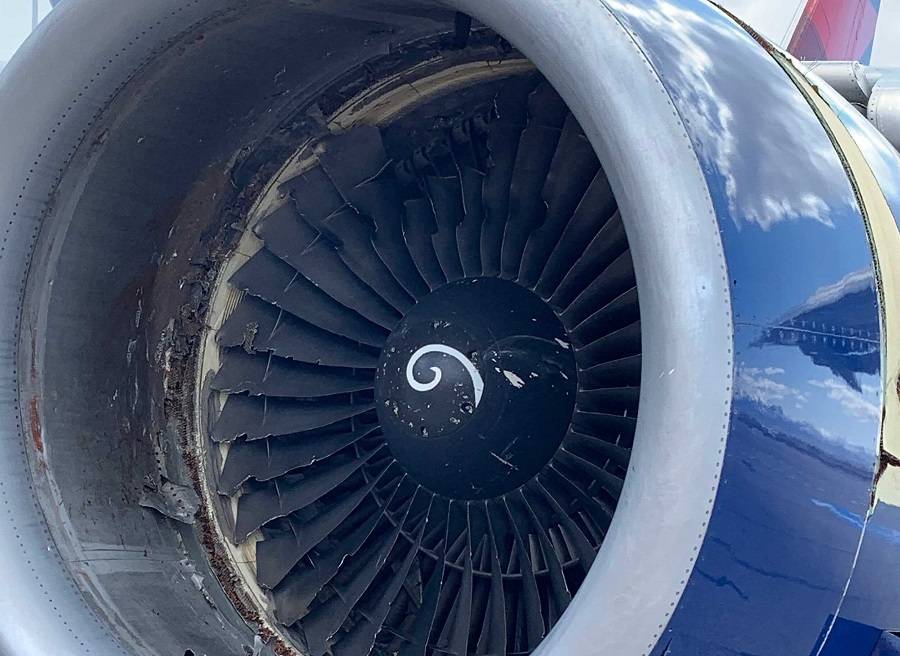 The aircraft landed back at the airport approximately 15 minutes after take-off. Airport fire vehicles met the aircraft on the runway. After inspection, the aircraft returned to the apron on its own power. Pictures of the left engine suggest that it shook enough in the incident, for its cowling to suffer some damage. At this point we don't know if the aircraft suffered any damage to the fuselage, from engine debris. However the fact it taxied back to the apron, suggests that it didn't.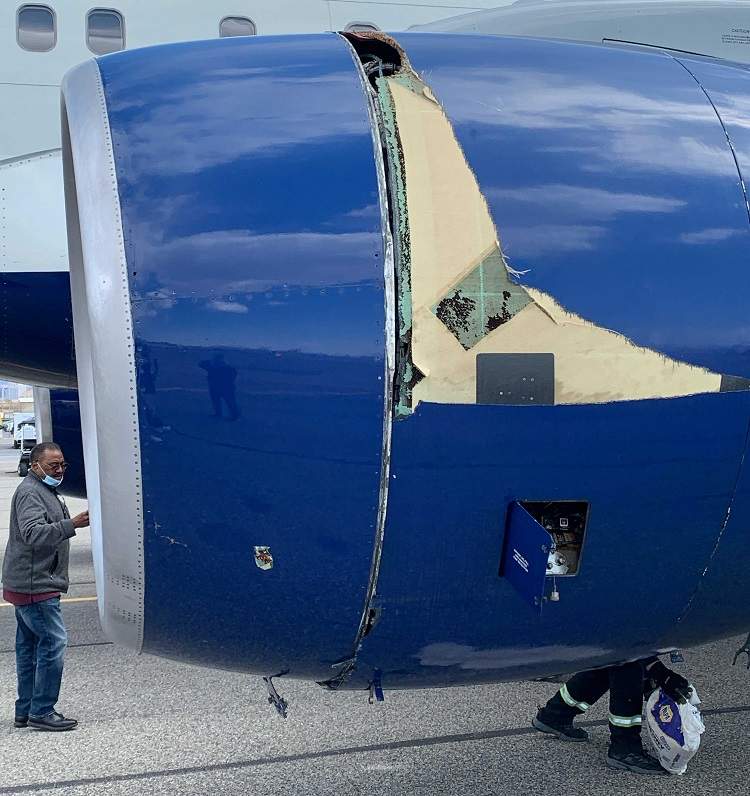 History Of The Delta 757 And Aftermath
The aircraft in this incident is a Boeing 757-232, registration N651DL. And at nearly 32 years of age, it's a fairly old 757, starting its career in 1989. This 757 always flew with Delta Airlines, although it briefly wore the colors of its short-lived 'Song' subsidiary. The aircraft has Pratt & Whitney PW2037 engines.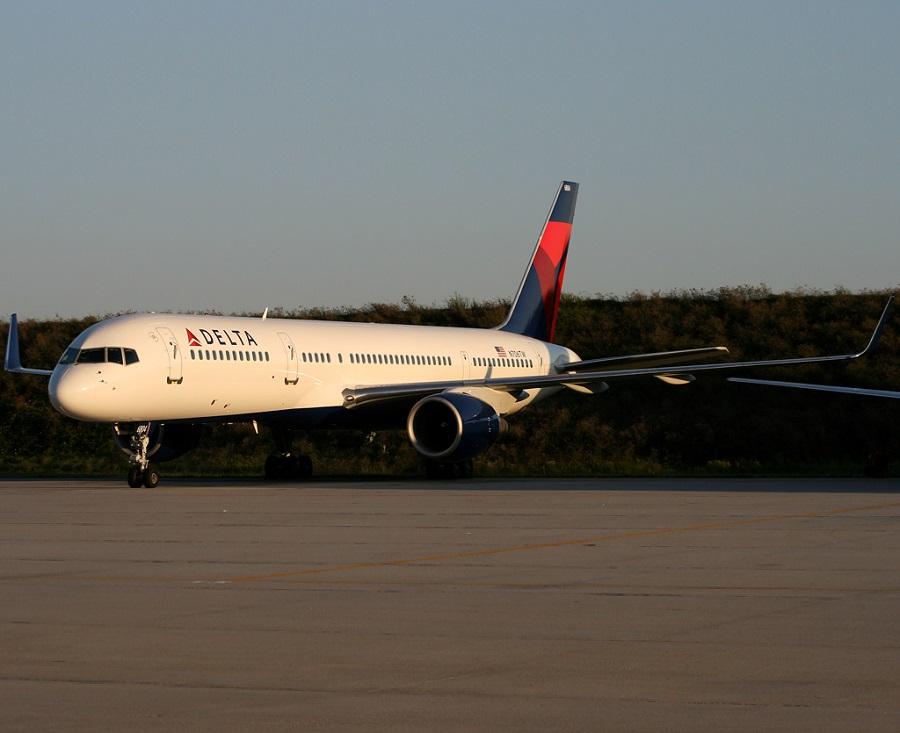 Given the rather high profile of its customers, Delta Airlines released a statement with regards to the incident of its 757:
"As the aircraft was taking off it hit a flock of birds. The left engine was shut down, the pilot declared an emergency in return to Salt Lake International Airport. The aircraft landed without incident and was able to taxi back. Delta Airlines is working on finding another aircraft to get their customers to their destinations."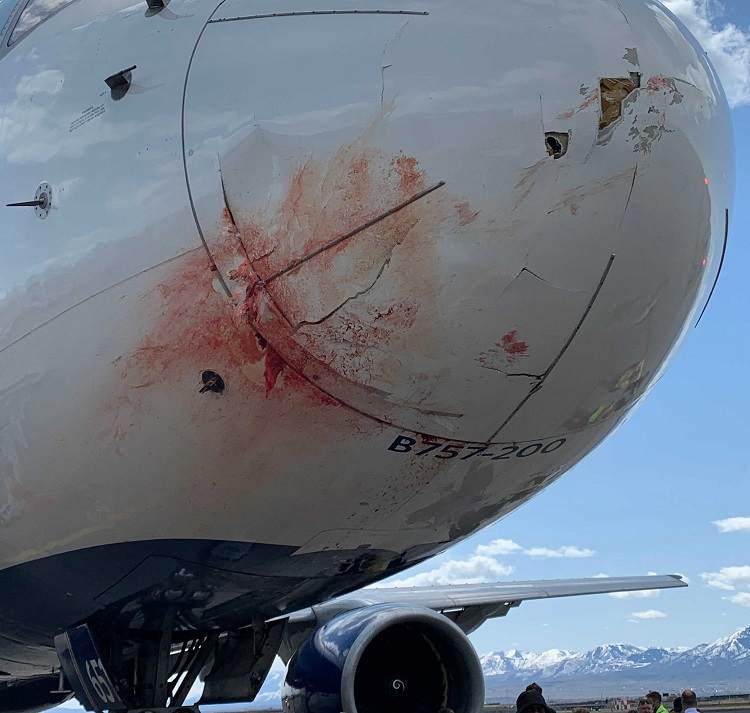 The Utah Jazz basketball team is scheduled to play with the Memphis Grizzlies today (Wednesday). Several of the team's players made short tweets about the Delta 757's incident, each showing their relief! There were no injuries among the passengers and crew, or on the ground.
https://twitter.com/rudygobert27/status/1376996409589698560?ref_src=twsrc%5Etfw%7Ctwcamp%5Etweetembed%7Ctwterm%5E1376996409589698560%7Ctwgr%5E%7Ctwcon%5Es1_c10&ref_url=https%3A%2F%2Fsports.yahoo.com%2Freports-jazz-plane-to-memphis-makes-emergency-landing-after-hitting-birds-on-takeoff-211004722.html