After some protracted negotiations between the two partners, Russia and China agree to begin production of the CR929 this year.
We have seen before that both countries are working separately on very interesting single-aisle projects. Both of them aim to rival the A320 and 737 duopoly. Separately, each of those designs has some advantages, and some disadvantages. The latter relate primarily to their dependence on their respective domestic markets. With the CR929, China and Russia hope for the next step, avoiding some of these disadvantages.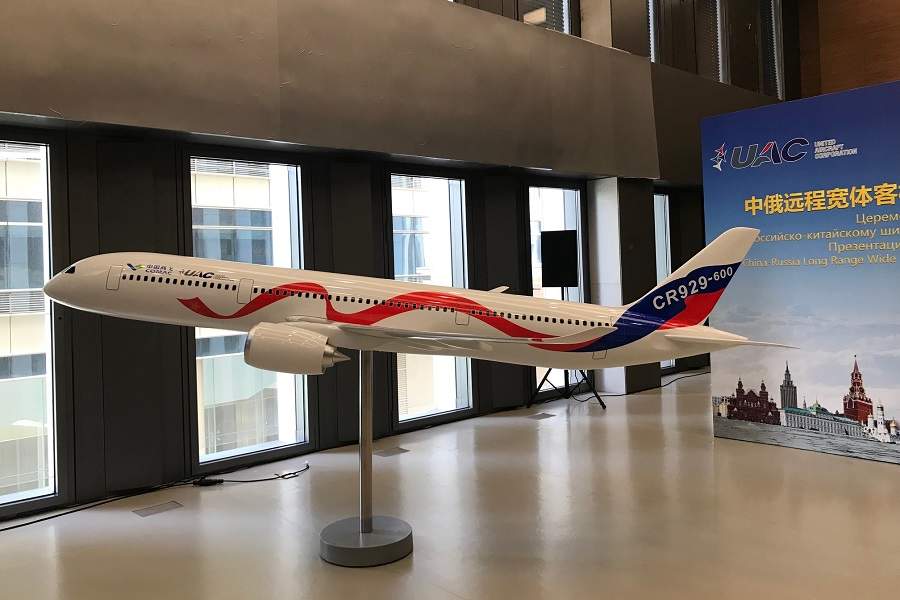 China's participation in the project, will draw on experience from its COMAC C919. The company has been working on its single-aisle jet for several years already. COMAC has collaborated with several foreign suppliers for the aircraft, but aims to wholly manufacture it in China. And it is China's manufacturing capacity that attracts Russia in this CR929 partnership.
Russia, on the other hand, has a couple of recent projects that preceded its collaboration with China in the CR929. First of course was the Sukhoi Superjet 100. This is a regional-category aircraft, that is already operational, albeit with limited commercial success. It is a fly-by-wire design, that uses up-to-date aerodynamics and other concepts. It could be likened to an Airbus A220-100, in some ways.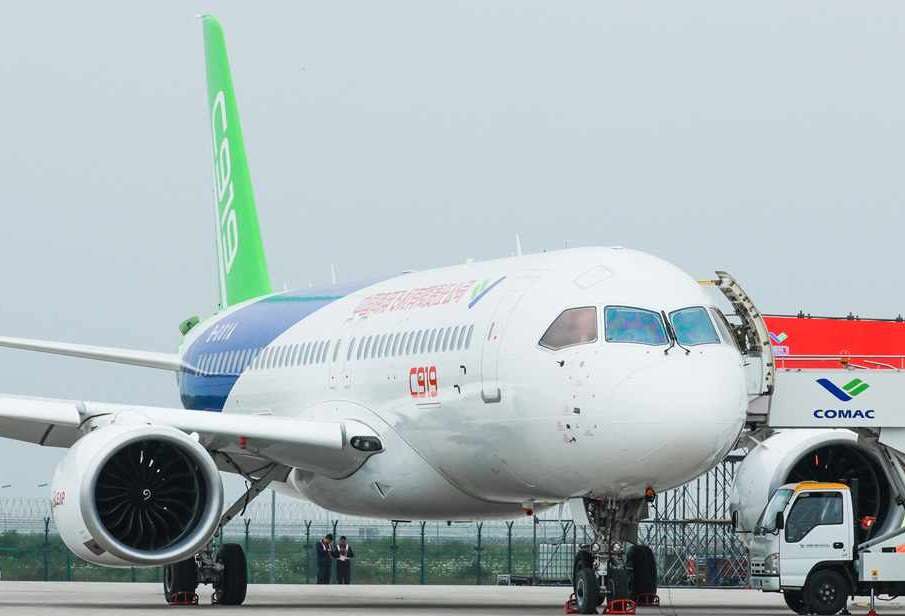 But the Superjet has now been superseded as the most interesting Russian jetliner, by Irkut's MC-21. Both Irkut and Sukhoi operate under United Aircraft Corporation (UAC) management. The MC-21 also has innovative aerodynamics and other design features. But it combines them with advanced material design and construction. And that makes it Russia's crucial stepping stone, in its CR929 project with China.
China and Russia – CR929 Partners Or Competitors?
As we already mentioned, both countries will compete with Boeing and Airbus with their respective single-aisle aircraft. But obviously, they will also compete with each other – in theory. In practice, China and Russia will rely on domestic and affiliate markets – something that applies to the CR929 as well. But there is a problem, that has been slowing down the partnership.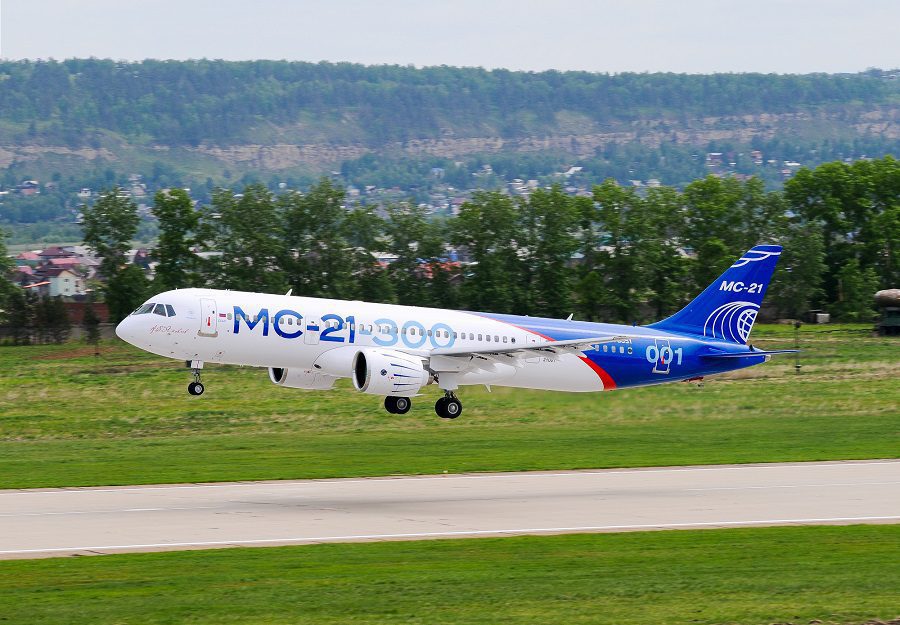 China's strength in the project is its manufacturing capacity. Russia's is its aerodynamics and its materials design. And while Russia is happy to use its experience in the CR929, it would prefer NOT to hand over this know-how to China. This is a bit of a sensitive matter. In the C919 development, some of COMAC's partners accused it of trying to acquire industrial secrets, relating to sensitive components.
So, somewhat unsurprisingly, the two sides disagreed on who will make/design what, and where. It is commonly accepted that Russia has the upper hand in aerodynamics. The C919 is an interesting design, but its efficiency is probably comparable with previous generations of the 737 and A320. The MC-21, on the other hand, is more promising aerodynamically, as well as being lighter. With the CR929 making extensive use of composites, Russia should to lead China in this field.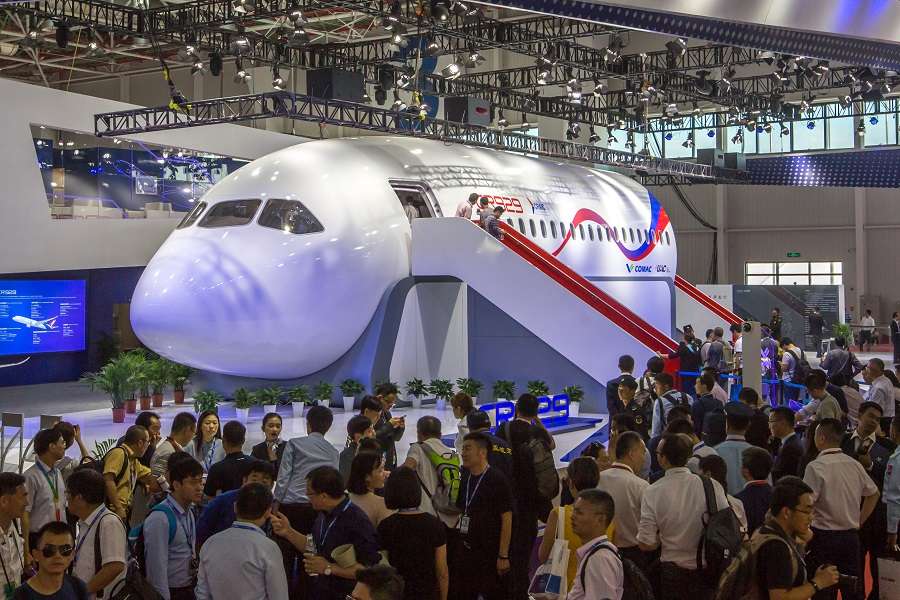 A Finalized Design?
But it's not that simple. China and Russia have a lot of parts and other details to sort out in the CR929's evolvement. But the news now is that this process is done. The design is reportedly frozen. Also, the companies place a lot of emphasis on choosing their suppliers. They both experienced political and other limitations, in supply of both parts and materials. So, they are planning on having alternative suppliers, for multiple crucial systems.
As for the aircraft itself, it will be a nine-abreast, dual-aisle airliner. It will carry up to 440 passengers to a range of 12,000 km. That makes it a contender against the Airbus A350 and the Boeing 787. But in practice, the CR929 will likely compete with these aircraft only in China and Russia.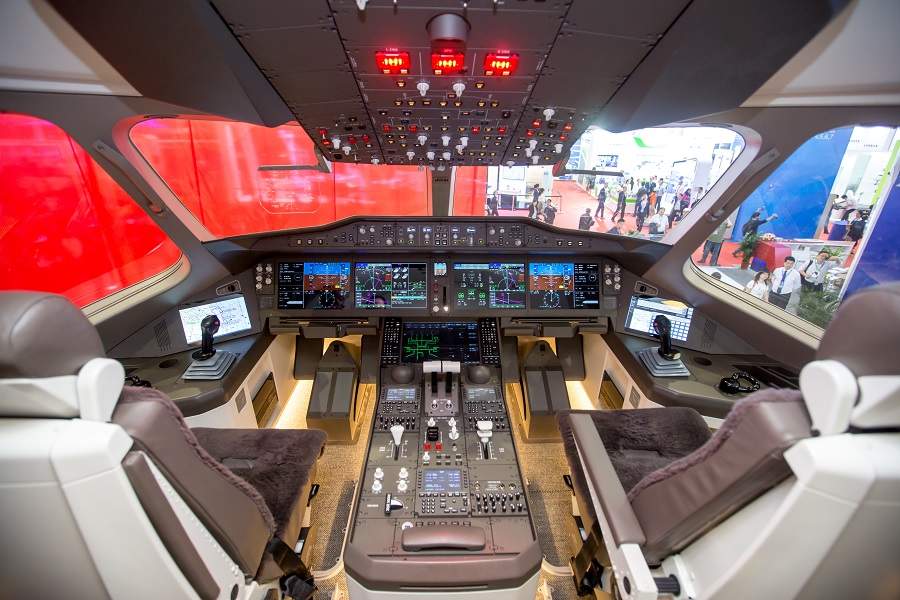 In the same news story, we learn that the C919 should enter service this year. The MC-21 is reportedly close to getting its certification as well. The latter is more advanced, as we mentioned. But China's market is bigger than Russia's, which bodes well for the C919 – and has implications for the CR929, too…
Images: UAC